Cyber or security threats have increased dramatically over the course of time. It's especially targeted towards smaller businesses or individuals working for bigger companies that are now assigned to remote work.
The term "COVID-19" will never be forgotten, even for decades to come. During the pandemic breakout, many big-league industries and smaller businesses; in fact, the entire world was asked to stay home. The life outside our gates may have slowed down, but the work never stopped.
Millions of employees were asked to work from home, in unexplainable situations. Some had issues with Wi-Fi speed, lack of devices to work with, some countries even suffered power outages during these trying times.
But, the worst part about having to work remotely are the innumerable cybersecurity threats that come with it.
Why Is Remote Work A Threat To Security?
Working from home has now made employees more vulnerable to cyber-attacks. You're handling large electronic files or corporate accounts on unprotected devices. There's no IT team sitting in the next room to take care of your needs; coming up with solutions?
The pandemic has already made the world paranoid and fearful, and it's because of it that hackers are taking full advantage over the situation. Remote work has its perks but the maximum of it isn't all that bright and shiny.
It's a fact that because of the COVID-19, people are always and still are looking for new apps to stay alert, for causes to donate to, looking for reasons to stay safe. Their vulnerability now makes it a prime target for security threats.
Besides that, the remote work environment itself regardless of the pandemic isn't as safe as compared to workplaces. That's a fact, which is extremely difficult to muster.
What Kind Of Security Threats Targets Remote Workers?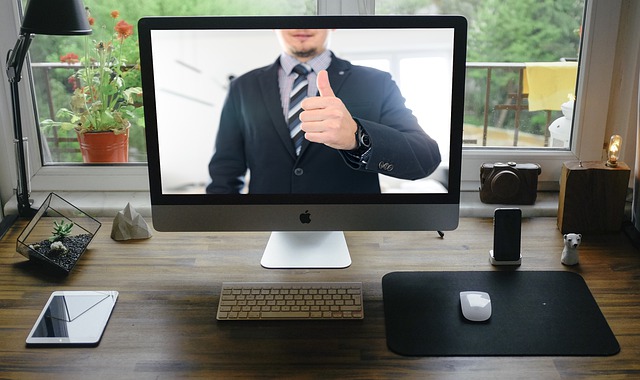 With each passing year, there seems to be a bigger and bigger bump in security threats. Hackers have come up with extremely new and tricky ways to hook remote workers.
Old ways are also still in full swing, and the fact that old methods of security attacks still prevail, shows us just how big the impact is.
READ ALSO: The Ultimate Surfshark Incogni Review For Internet Users
Just in case you're not familiar with what kind of threats exist, which could put a big dent in remote work life, here's what they look like:
Lack of security software and inattentive security
Regardless of you working remotely since the beginning of time, or was just assigned to work remotely due to the pandemic, either way, you have to be twice as careful. You probably won't be equipped with the best security software, nor have a whole team to help you in situations like these. That's just not how businesses work.
They can only do so much for you. In a workplace, the IT team can control the number of people over their secure network, which workers have access to what device. This all changes when remote. You're carrying all your business work on your personal device because the office probably didn't provide you with any of their own.
This means less security for you; no one to monitor your devices for malware or new viruses that you may not have detected. Never leave your work device unattended even around loved ones. You don't know the dangers of that. What if someone happens to steal your device? You'd lose all that valuable information and more that leads to bigger targets.
Hence, we should all educate ourselves in the area, I am not saying to become professionals but the least we can do is read on some resources, which may help us in securing our online information.
READ ALSO: Most Effective Cybersecurity Strategy For A Small Business [We Asked 45+ Experts]
Have you heard of phishing? This has been a huge hit in the security threat department. In fact, it's much bigger now during the Pandemic. The thing is hackers who send out phishing emails somehow know what groups you're a part of or where your interests lie.
They'll come up with new and creative ways to keep you on the hook, getting you to click on the bait. During the pandemic, many remote workers have received emails that involve seeking aid during the pandemic, a website that offers free clinic tests, or free medical gear. And even if it's not for free, it'll be on sale.
So all you have to do is sign up and provide a few important information as a down payment. These emails are phishing scams. They're designed to get you to click and provide information and credit card details. The outcome? Bankrupt or loss of important files through malware attacks.
CHECK OUT: Bitcoin News Updates
Because you're asked to work from home, you're going to be needing the best security anti-spyware or antivirus software for your device. There are numerous apps available and most of them come with bugs or viruses. In fact, you won't even be able to tell the difference in the number of fake reviews on their website.
There are even fake pandemic apps that claim to provide assistance. If you download any one of these, your devices that probably carry sensitive information will either be deleted, stolen, or held at ransom. As soon as you attempt to download the apps, hackers will already be on your network.
Man-in-the-middle attacks
When working remotely, the office will provide one or a few domains for the entire workforce to collaborate through updates or share ideas. You'll be provided with a username and password. Now, since you have access to a portal that holds sensitive information shared by other colleagues etc. don't you think this is the right time to be extra careful?
If there's a lack of security on your device or you have a Wi-Fi network that's extremely weak, hackers can easily take hold of your network and all the devices on it. This means they can hack their way into your system, create a fake account and log into your business accounts. This puts you and a load of other remote workers from your office at risk.
READ ALSO: 6 Smart Ways Web Developers Can Impact Climate Actions
How To Overcome Remote Work Security Threats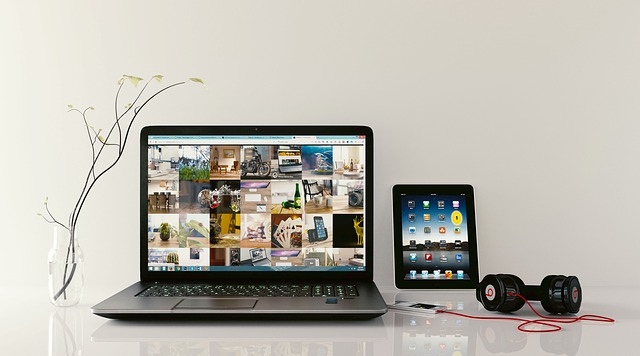 Even though we can't exactly control the situation to the max and the kinds of security threats that'll reach to your doorstep, but there are certain precautions you can take to control it; lightning up the situation. Here's what you can do:
Firstly, research. Know your options and look up only the best and most renowned security software or antivirus apps for your device. It's important that these software come free of any further issues that can add to your plate.

Don't just download the app and let it lie in the dust. Make sure all that you download is up-to-date and patched up from any security threats. This applies to your devices too. Even if you use an older version of Windows, do a clean sweep of your system.

Double-factor authentication is another important measure to look towards. Setting up a simple password for your device and accounts just won't cut it. Always

sign up for two-factor authentication

. If someone tries to hack into your account, you'll immediately be notified on your smartphone and email.

Offices need to train their employees about what can go wrong when working remotely and how to address these issues. You can't just throw your employees out on the highway and expect them to defend themselves without any knowledge. A short training course is required.

Don't save important files on your desktop without any security. Either send them to the Cloud or use other software of a similar sort that requires a lot of security.
READ ALSO: Most Vulnerable Countries Revealed by Cybersecurity Exposure Index 2020
Bottom Line
Working remotely has its perks, but it's not always a bed of roses. Your life can get a whole lot more troublesome if you don't prepare for future security attacks. Even if the office doesn't provide its staff with basic courses, you have the power to educate yourself. This will benefit you much more than you think.
READ ALSO: 15 Best BullGuard Antivirus Alternatives (Free & Paid)
---
RELATED POSTS