In this exclusive interview, we spoke with Paul Lipman, the CEO of BullGuard, an award-winning cybersecurity company focused on the consumer and small business markets.
Due to the COVID-19 pandemic, cyber attacks has been on the increase in the cybersphere. In fact, both individuals and enterprises have been at the receiving end of the cybersecurity threats.
So, we spoke with Paul Lipman to learn more about the BullGuard company, their cybersecurity solutions, and how to combat these cyber attacks.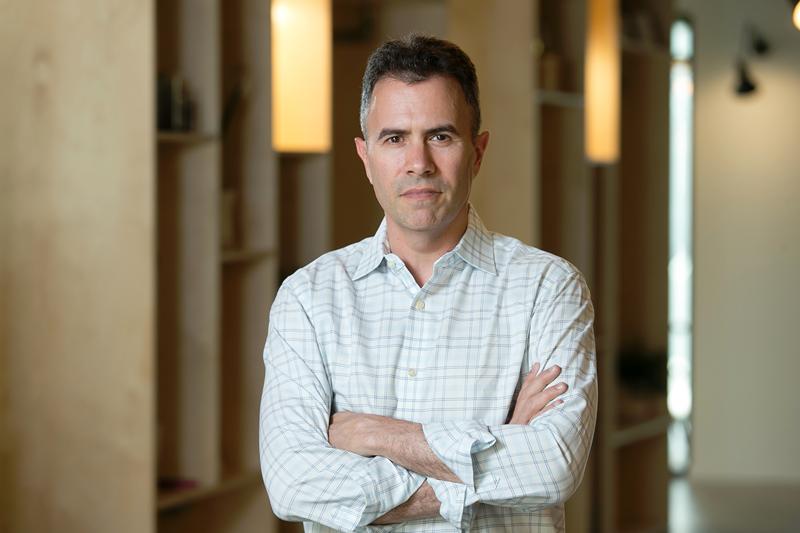 1. The COVID-19 pandemic has caused a rise in the usage of VPNs and Antivirus products but cyber attacks have also been on the rise, do you think they correlate?
They absolutely correlate. Natural disasters, pandemics and other major media events are a boon for cybercriminals. We've seen a dramatic rise in cyber-attacks during this pandemic, as a result of two main factors. First, the massive disruption caused by the abrupt transition to working and studying from home has dramatically lowered cyber-defenses across the board. Hundreds of millions of people are no longer protected by corporate networks and IT teams. Second, the current uncertainty has left most of us more susceptible to social engineering and phishing attacks. We've seen everything from malicious COVID-19 tracking apps, to phishing emails purporting to come from HR departments, fake PPE sites scraping credit card details, PPP-related phishing and fake websites and much more.
2. Most of the cyber attacks point towards data exfiltration, how can VPN and Antivirus be used against such? Are there other security tools that should be used?
Data exfiltration is certainly a significant concern to both consumers and businesses. We see this kind of breach being typically executed through a phishing attack and/or malware. Endpoint security products (the modern incarnation of AV) provide multi-layered protection against both phishing and malware, identifying malicious activity before sensitive data can get compromised. Attacks have become significantly more sophisticated over time, making traditional signature-based AV insufficient. BullGuard utilizes machine learning models to enable us to detect and block attacks that have never been seen before (so-called "zero day" exploits).
READ ALSO: What Is Zero Day Exploit? Risks And Why Is It Called Zero Day?
3. How would you advise companies to respond when they fall victim to cyber attacks?
There are six key actions that you must take if your company has fallen victim to a cyber attack:
Take all systems offline. At this point, you don't know what damage has been done, or whether your systems are exfiltrating data or being accessed by bad actors. This is a critical damage mitigation step.
Change credentials. According to the 2020 Verizon Data Breach Investigations Report, compromised credentials were involved in 80% of hack-related breaches. It's imperative to change credentials for all systems, and ensure that you are using appropriate password policies, approaches and enforcement, e.g. 2FA (Two-Factor Authentication)
Engage your incident response team. If you have an internal security team, then they should immediately begin the forensic process of assessing what happened and the impact to your systems, business and customers. If you don't have the internal expertise, then you should immediately engage a firm that specializes in cyber-response.
Inform authorities. Depending on the type of breach, you will need to inform the relevant law enforcement and/or regulatory authorities.
Internal and external communication. You'll need to communicate honestly, directly and rapidly with your internal organization and affected customers and partners.
Overhaul protection and processes. Ensure that you understand how the attack happened, and re-visit your cyber-protection stance (policies, processes, systems) to step up your defense and preparedness for the future.
4. Not long ago, BullGuard launched a new 2020 security suite – BullGuard Internet Security 2020; are there any innovations customers should expect in future?
Cyber-adversaries don't sit still and neither does BullGuard. A critical area in which we are devoting substantial resources is developing innovative new approaches to applying machine learning to the challenge of identifying and blocking cyber-threats. This is the leading edge of modern cybersecurity, and we have some exciting developments in this area we'll be launching soon to help deliver the best possible protection to our customers.
We recently launched BullGuard Small Office Security, which provides highly effective, easy-to-use, centrally managed endpoint security for small businesses. We're adding some exciting new capabilities to this product, and services to better support our partners in selling and servicing their corporate endpoint security customers.
5. With over 19 years of operation, what is the strength of your company against its competitors?
BullGuard's promise to our customers — "We keep you safe and we keep it simple." — has remained constant throughout our history and is at the core of everything we do. We're singularly focused on providing industry-leading protection to our customers through products that are extremely powerful but delightfully easy to use. And we back this up with exceptional customer service, available in eight languages across all timezones.
The other central aspect of what makes BullGuard different is our dedication to our channel partners. We were honored to have been named "Company of the Year" in the prestigious PCR awards. This is testament to the services, support and commitment to our network of channel partners around the world. BullGuard has paid over €20 million in revenue share to our partners and we are committed to their success.
Paul Lipman's Bio:
Paul Lipman is the CEO of BullGuard, an award-winning cybersecurity company focused on the consumer and small business markets. He has extensive experience building and leading security and consumer technology companies, and is a recognized thought leader on cybersecurity, data privacy and IoT.
Before joining BullGuard, Paul was CEO at iSheriff, a recognized cloud security innovator acquired by Mimecast. Prior to this, he held the CEO role for Total Defense, a high growth consumer security business, which was acquired by Untangle. Paul has also held leadership positions at Webroot, Keynote Systems and Accenture.
Paul holds an MBA from Stanford and a Bachelors in Physics from Manchester University. Outside of work, Paul is an avid snowboarder, amateur astronomer and dabbles in quantum computing.