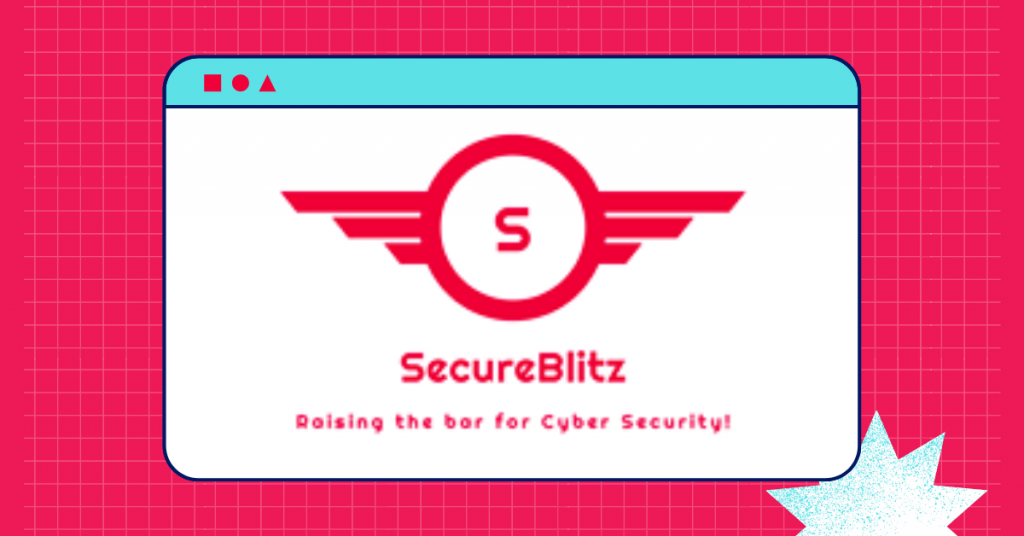 Welcome to SecureBlitz, your number one cybersecurity media publication aimed at informing and exposing cyber threats on the internet.
Are you afraid of being hacked or scammed online? Or afraid of any of the gloomy cyber threats on your devices (mobile or PC)?
You are not alone!
Several internet users have experienced different forms of malicious attacks on the internet. Hence, we are raising the bar for cybersecurity with SecureBlitz.
Our Story
This site is owned and operated by Oluwasegun Daniel Onipede.
SecureBlitz was launched in 2019 by Daniel Segun – a prolific content writer and serial entrepreneur who has been featured on notable publications such as Web Designer Depot, TechGenix, Forkast News, RitaVPN, KnowYourMobile, and several others. You can check out my portfolio here.
I have been using the internet since April 2003. Over the years, I have observed how cyber threats have evolved and will be sharing proactive measures, tutorials as well as recommended cybersecurity tools to combat all forms of cybersecurity issues.
When I first started out, my passion for cybersecurity drove me to do tons of research and even built a personal cybersecurity lab to test security solutions. So, SecureBlitz Cybersecurity can offer you quality cybersecurity content and not word fluffs lacking research.
Also, we have been able to recruit experienced cybersecurity experts, content writers, editors, and other remote workers for fresh information on our media publication.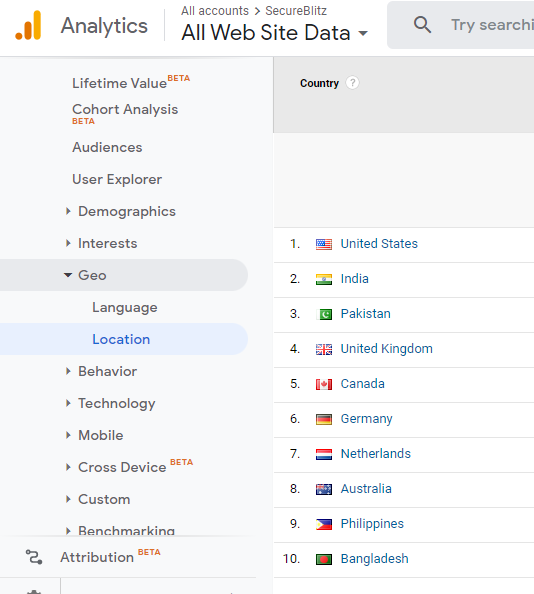 Not to mention, we now serve readers all over the world with our top readers emanating from the USA, India, UK, Pakistan, Australia, Canada, Germany, Netherlands, etc.
More than 30 thousand readers rely on our content every month for endless cybersecurity protection. Likewise, we are thrilled that we have reached over 400,000 thousand readers within a space of 2 years.
Yes!, pictures don't lie, check it out below.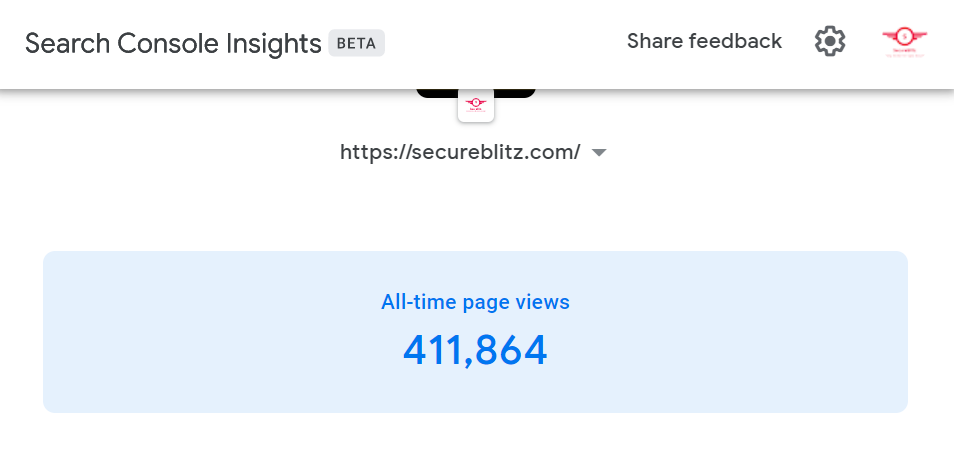 Who Is SecureBlitz For?
SecureBlitz is a free-for-all website; hence, it is recommended for all kinds of internet users across the globe. SecureBlitz is the virtual hub for tools, tips, latest cybersecurity news, tutorials, etc. which are applicable in defending your internet-connected devices on the cyberspace. With SecureBlitz, you can enjoy endless cybersecurity protection.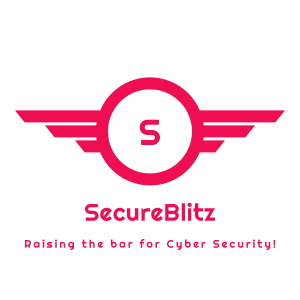 We believe that everyone has the right to be safe and secure online, and our mission is to educate and empower our readers to stay one step ahead of the bad guys. Our blog is packed with helpful information, and we invite you to check us out today!
We know that the Internet can be a scary place, and that's why we're here to help. We want to make sure that everyone has the tools they need to stay safe online.
Also, we know that cybercrime is on the rise, and we're committed to helping our readers stay ahead of the curve.
Whether you're a business owner or a consumer, we have the information you need to stay protected. We believe in the importance of cybersecurity, and we're committed to helping our readers stay safe online.
What We Cover At SecureBlitz?
On SecureBlitz, we cover the following categories:
==>>CHECK OUT: SecureBlitz Password Generator Tool
Major topics we cover on SecureBlitz Cybersecurity Blog include:
Antivirus
Virtual Private Network (VPN) services
Security tools
App security
Social media security
Email security
Web security
Hardware security
Home security
Automobile security
ATM security
Online services
Hacking tutorials
Encryption
Exposing Phishing
Automation tools
Ad blocking
Exposing scams
And more
Editorial Guidelines
Our mission is to continually provide high-quality content to our readers. Therefore, we ensure that our posts are easy to read so as to help every internet user out there.
Here are the major verticals of our content:
Readability
Accuracy and precision
High photo and/or screenshot quality
Excellent imagery
Content writer's expertise
Native English language
HD Video, etc.
Apart from purchasing cybersecurity products, our content creators use their own devices to test software or apps before we churn out unbiased reviews. Therefore, we only recommend products that we can possibly review; and in other cases, we provide clear reviews that are based on their specifications.
We also have 24/7 communication channels to attend to any content-related issue on our website. In fact, you can either contact us or drop a blog comment for any issue that you spot out with any of our blog posts and we will attend to it within 24 hours.
==>> MEET OUR TEAM
Frequently Asked Questions
Is SecureBlitz Legit?
SecureBlitz is a legitimate website that provides online security and privacy information. The website has been in operation since 2019 and has been trusted by thousands of users worldwide. Also, SecureBlitz has partnerships with top cybersecurity companies in the world to provide content against illegal online activities.
Is SecureBlitz Safe?
SecureBlitz is a safe website that has a secure connection and is encrypted with HTTPS. Additionally, our website does not offer fake or malicious software downloads. No shady pop-ups or malicious ads are on our website.
Is SecureBlitz A Free Website?
SecureBlitz is currently a free website. There are no plans to change this in the foreseeable future. While we offer free content, we have affiliate partnerships with a few cybersecurity companies, as disclosed on our affiliate disclosure page. Therefore, we may receive small commissions from your purchase based on our recommendations.
Our Social Media
We are active on the following Social Media Channels:
Etc.
If you want to be equipped with quality information against all forms of cybersecurity issues, you can subscribe to our email list.
We hope you enjoy our posts as much as we enjoy churning them out to you. If you have any questions or comments, please don't hesitate to contact us. Also, feel free to share your cybersecurity concerns and issues with us by contacting us.
So stay safe, and stay informed. Subscribe to our blog today!
Edited: August 28, 2021