If you want the best and most secure web hosting services, this post is meant for you!
Web hosting is the process of providing space on a server where websites can be stored. The server provides access to the Internet and allows visitors to view the sites hosted on it. There are various types of web hosting plans available depending upon the type of website being hosted and its size.
A secure web hosting provider should protect your website from malware attacks, provide server monitoring, and two-factor authentication services, and integrate with security add-ons.
This post will show you the best secure web hosting services that guarantee you protection from cyberattacks.
What Is Secure Web Hosting?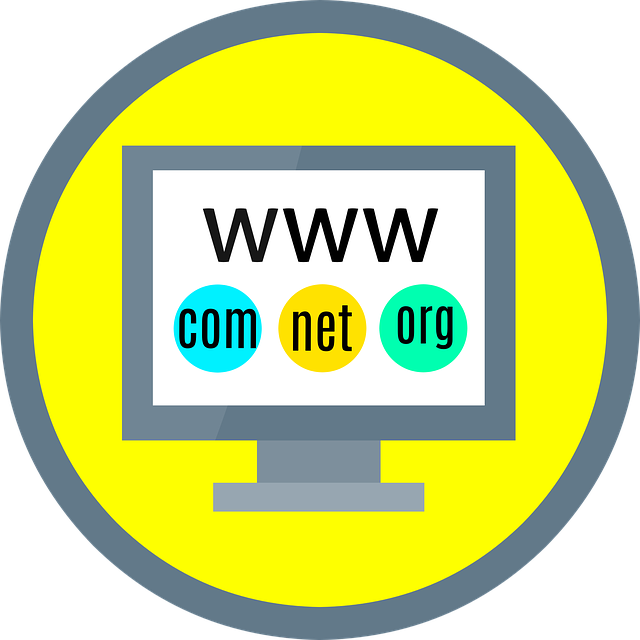 This is a kind of web hosting that provides security-focused web hosting services to protect websites and web visitors safe from malware and other types of cyberattacks, including protection from DDoS, zero-day, man-in-the-middle, SQL injection, and DNS tunneling. 
A secure web host will also provide an SSL certificate that ensures that all sensitive information such as financial details is protected by encrypting all data traffic between the users and the website.
=>> Get $4.99* .COM Domains! Get going with GoDaddy!
Factors To Consider When Choosing A Secure Web Hosting Provider
Essentially, a secure web hosting service provider should have the following security features:
An intelligent firewall 

Anti-DDoS protection 

Antivirus (offers protection against malware)

Spam filter

RAID feature to protect your website from crashes

Secure Datacenter

Minimum 99.5% uptime

Data backup for quick restoration of a website in the case of any eventualities

Fast server connection speed
We have compiled a list of the best and most secure web hosting services so you can make your choice with confidence.
Are you short on time? here is a shortlist of the most secure web hosting providers:
Without delay, let us reveal the best and most secure web hosting services to you.
13 Best And Most Secure Web Hosting Services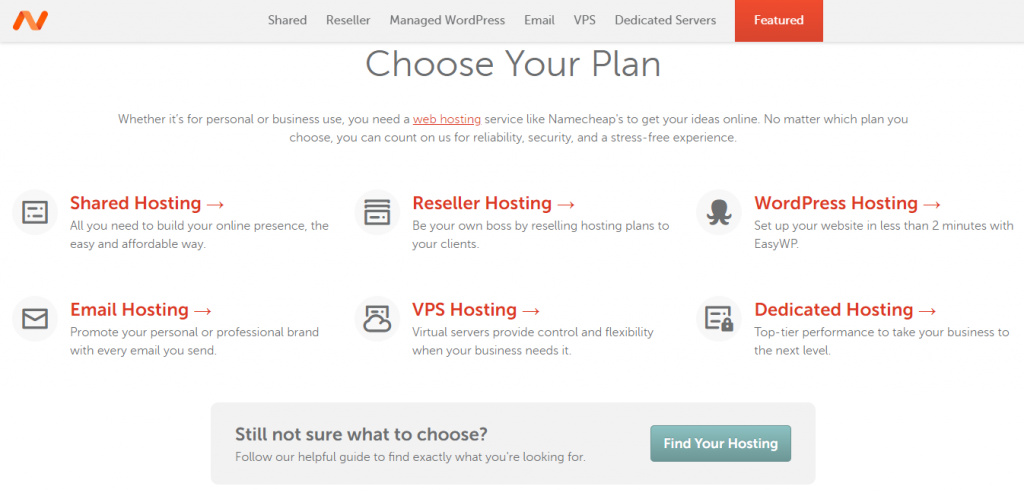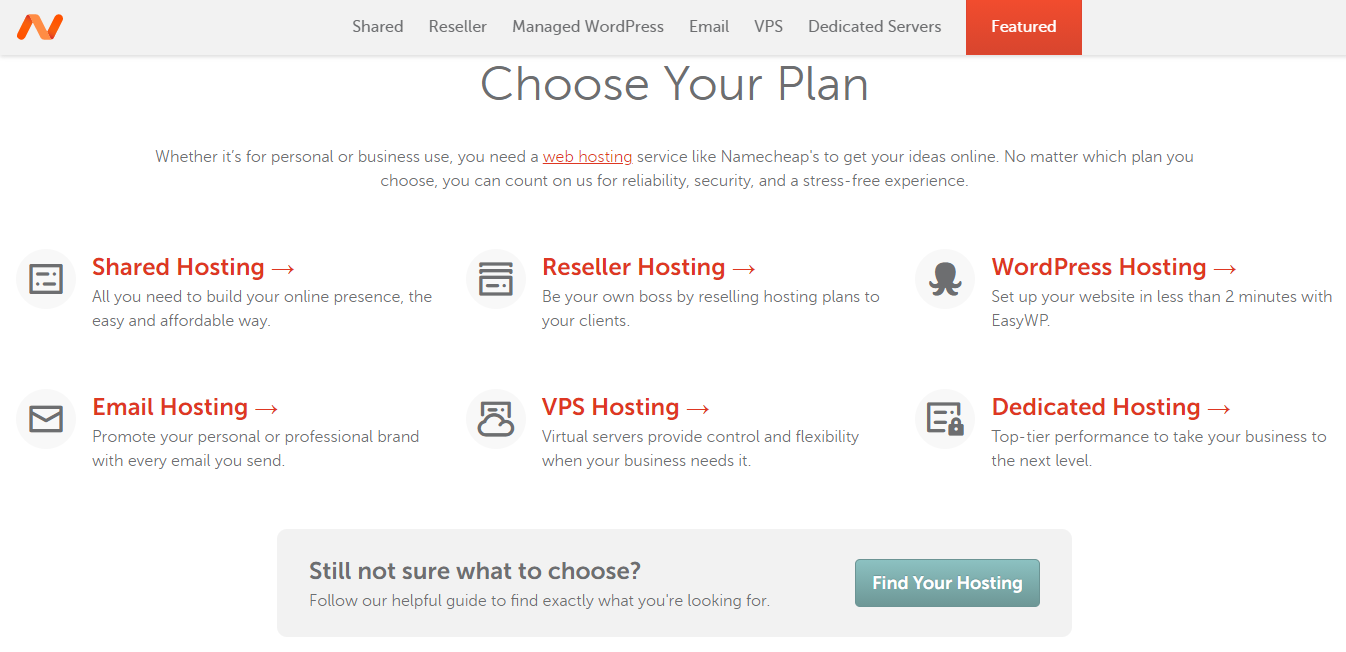 Namecheap is one of the best-known names in domain name registration due to its affordability. Its web hosting services offer unique features such as 100% uptime, free SSL certificates, DDoS protection, etc. 
READ ALSO: How To Host Website on Namecheap
Some of Namecheap's hosting services include reseller hosting, VPS, and shared hosting WordPress. Shared hosting is Namecheap's cheapest hosting plan; subscribers enjoy 100% uptime and other security features to prevent website compromise.
==>> Get Namecheap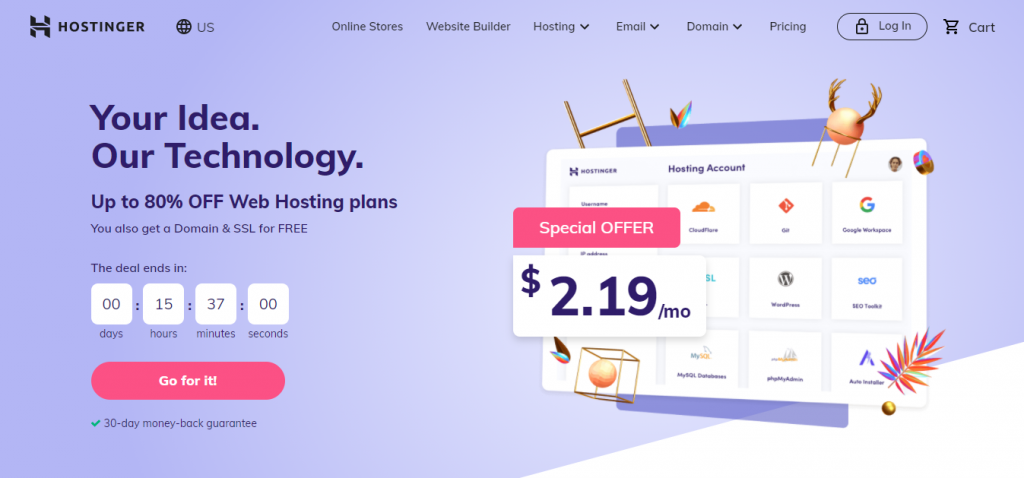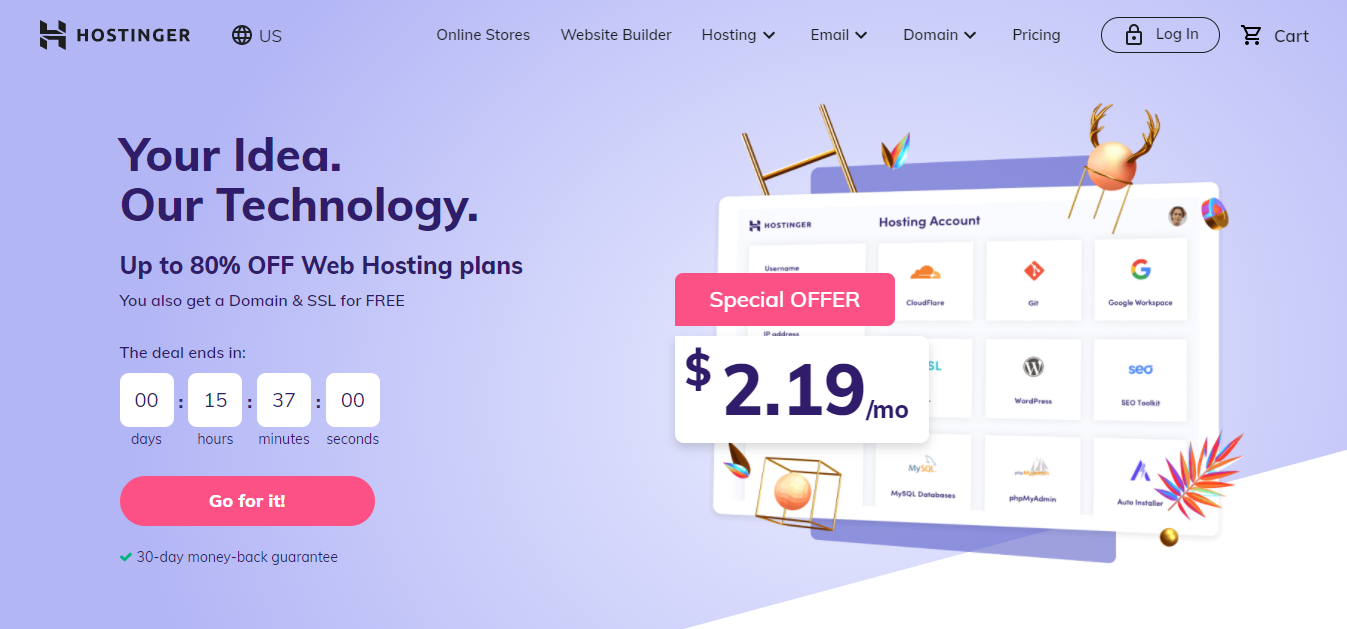 Hostinger has one of the cheapest hosting plans you can subscribe to. This doesn't come at the expense of security as subscribers enjoy premium features, including 99.5% uptime, DDoS protection, free SSL certificates, unlimited bandwidth, and 100GB of disk space. 
A key factor that comes to play is Hostinger's customized control panel, which gives users better control of its features and modules such as PHP, Suhosin, Apache mod security, etc.
READ ALSO: How To Host Website on Hostinger
Popular Hostinger hosting plans include cloud hosting plans which offer subscribers unlimited bandwidth and also allow you to host up to 300 websites per account.
==>> Get Hostinger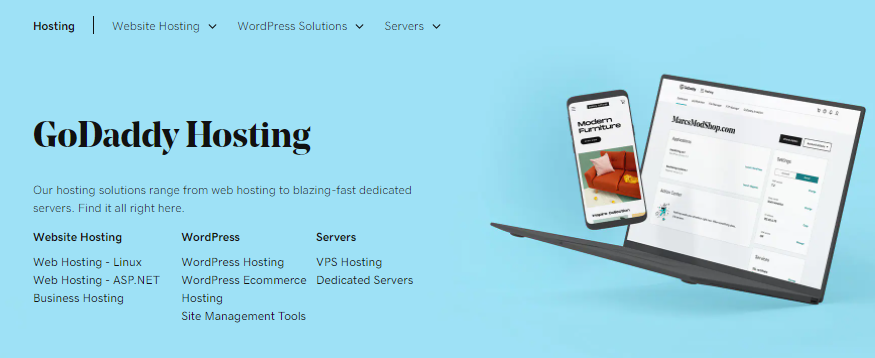 GoDaddy Web Hosting is one of the most secure web hosting providers. It was founded in 1997 and has evolved to be among the top leaders in the web hosting industry.
As of December 2021, they have over 20 million users which indicates that they stay on top when it comes to ensuring the website security of their client's websites.
They offer a variety of plans to fit any size business or budget, from shared hosting to VPS hosting. With 24/7 customer support, you'll never be left wondering what to do next.
Additionally, they offer several website security services which include SSL Certificates, 24/7 network security, and website backup.
==>> Get GoDaddy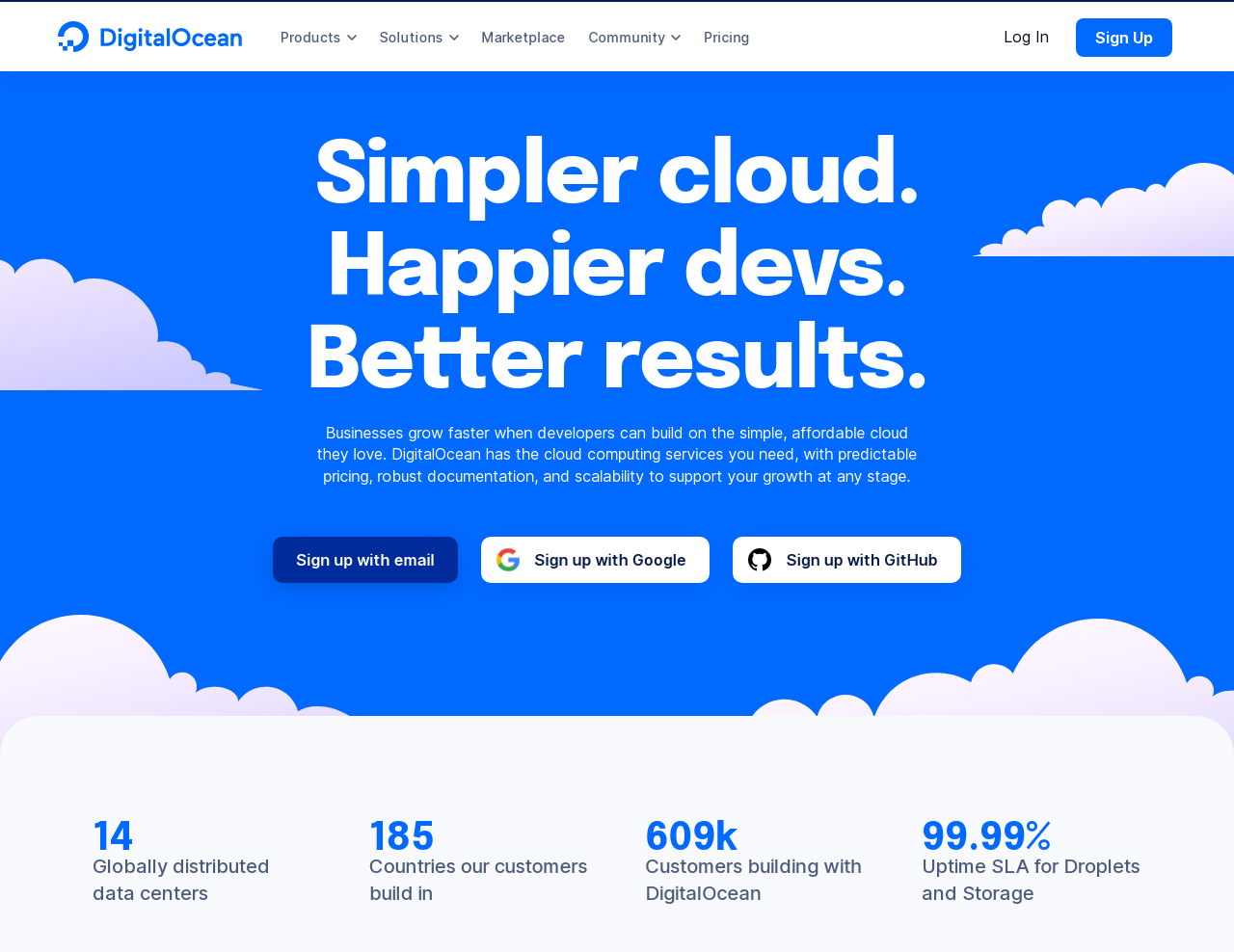 DigitalOcean is a cloud hosting provider that offers reliable, scalable, and affordable hosting for developers.
With DigitalOcean's easy-to-use platform and one-click deployment tools, you can build a world-class web app in seconds. DigitalOcean is a secure cloud hosting provider for developers with blazing fast SSDs and a simple management console.
If you're a developer who wants to focus on building products instead of managing servers, DigitalOcean is the perfect solution for you.
They have been in the web hosting business since 2011, and we're so confident that you'll love their service. Also, they offer a 60-day free $100 credit.
==>> Get DigitalOcean
OVHcloud is a European leader in the cloud hosting industry and a pioneer of virtualization. They have been around since 1999, so you know when it comes to hosting services, they are experts.
This secure web host for developers features powerful tools to help them work more efficiently and get their projects off the ground quicker. With OVHcloud, you can finally focus on what's important: your project.
OVHcloud offers a secure web host for developers, nonprofits, startups, and business users alike. They also offer high-memory servers, SSD storage, and unlimited bandwidth at an affordable price.
==>> Get OVHcloud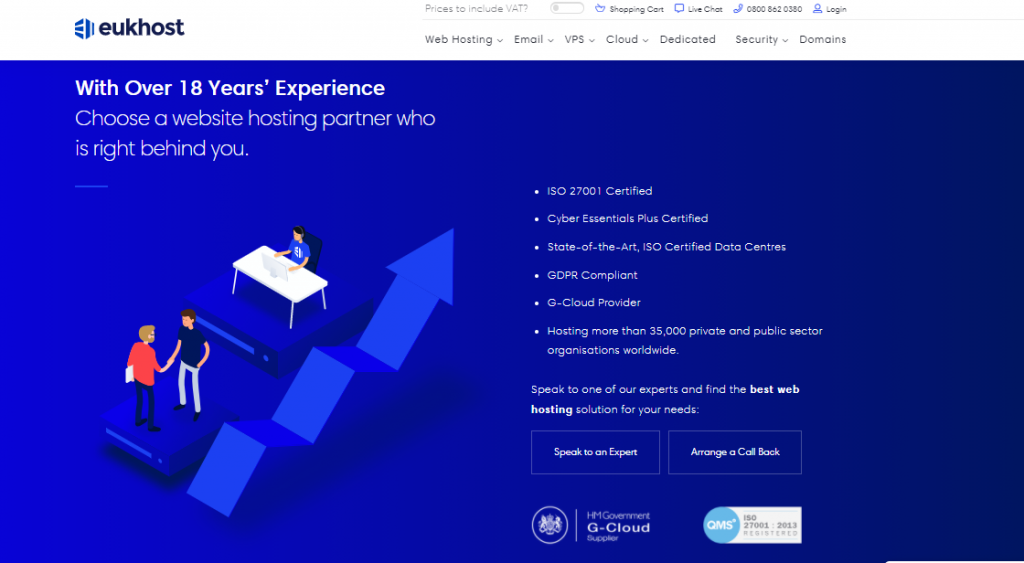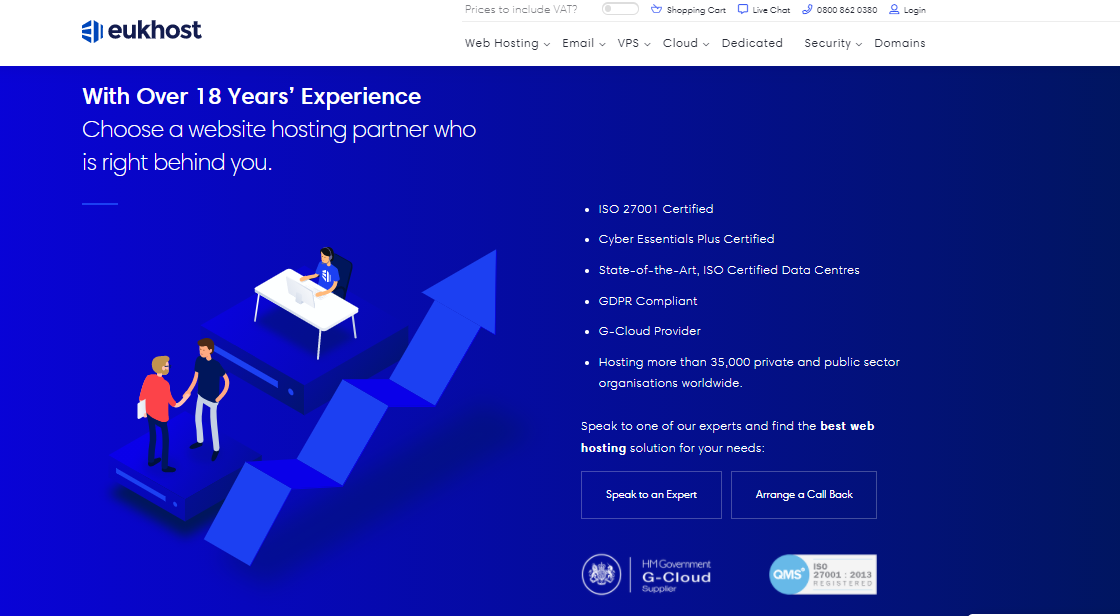 eUKhost is another best secure web hosting service provider dedicated to providing premium hosting services. Popular services you enjoy with eUKhost include various web hosting plans such as Cloud, VPS, dedicated hosting, etc. 
Other features include a 30-day money-back guarantee, free migration, 24/7 tech support, etc.
==>> Get eUKhost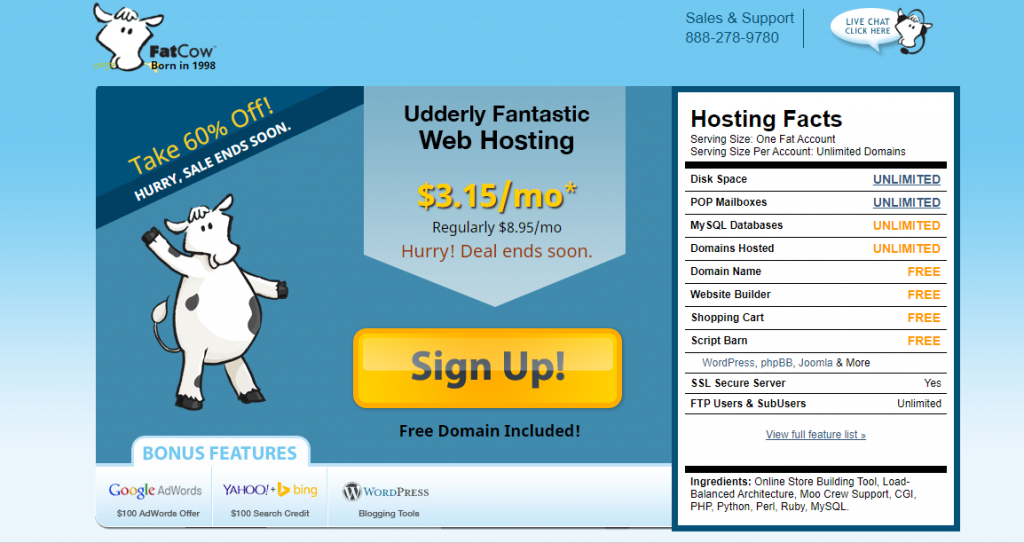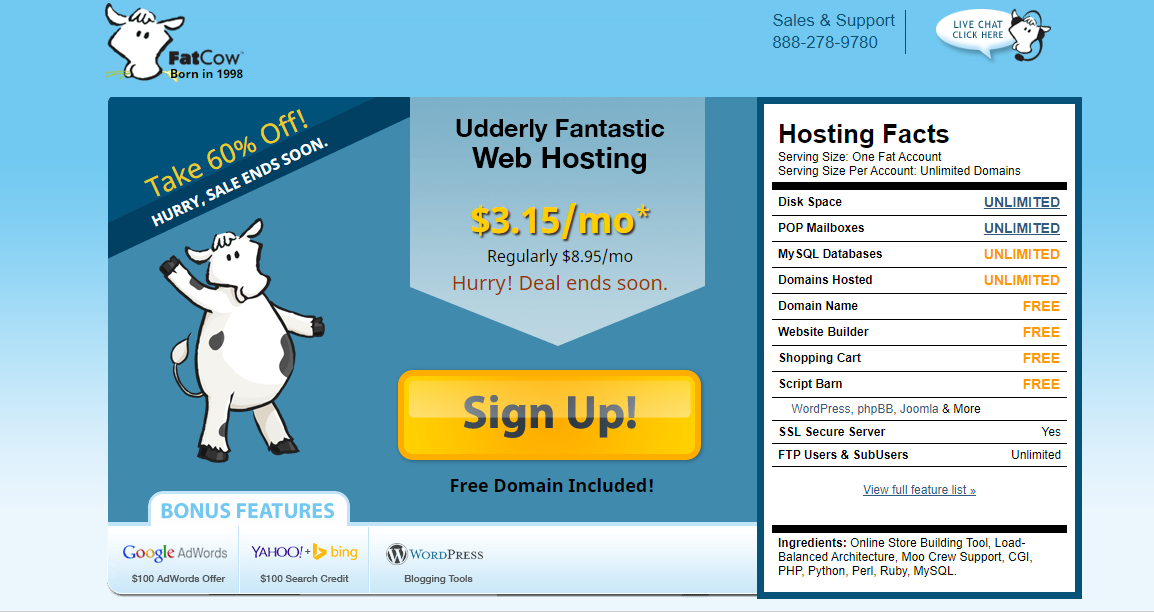 This is a beginner-friendly hosting provider, which provides affordable hosting services. Although FatCow has its shortcomings, it is still rated as one of the best hostings for web designers. It has a set-up time of about seven (7) minutes. They also provide a 24/7 customer care line and emails to help you with all your needs. 
If you're wondering if that's all they've got to offer, the good news is there is more. FatCow, as compared to some other hosting out there, provides you with unlimited storage space, bandwidth, databases, and emails. They also have their server running at high performance. 
==>> Get FatCow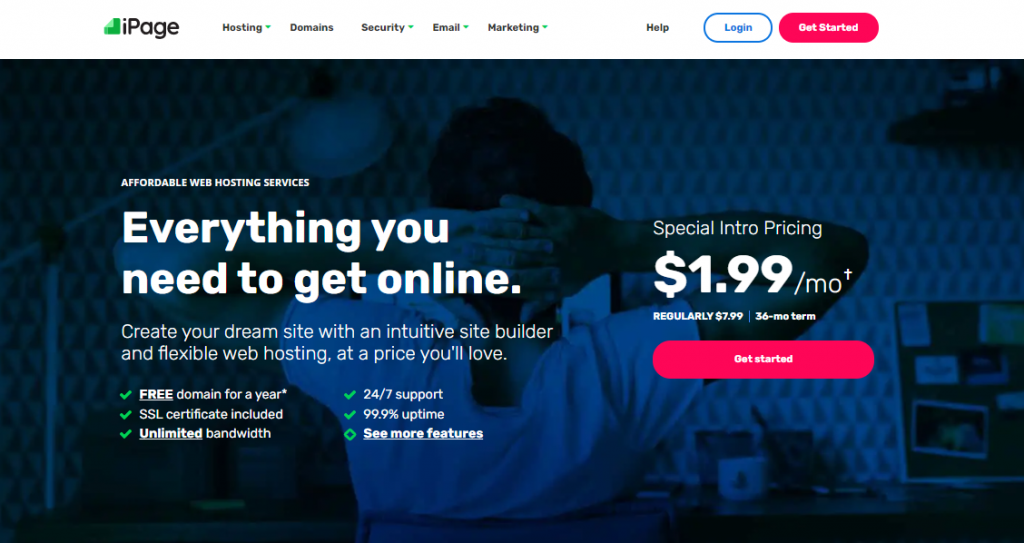 iPage is one of the most popular secure web hosting services hosting over a million websites. Ipage offers its hosting subscribers amazing features, including free domain name, unlimited bandwidth and disk space, email services, 24/7 technical support, and 30-day money back guarantee.
Websites hosted on iPage enjoy 99.98% uptime, guaranteeing that websites remain available almost all year round and enjoy free SSL certificates, which means users can trust your website with sensitive data, including credit card details.
READ ALSO: How To Host A Website On iPage
For a £1.99 monthly subscription to iPage's SiteLock services, you enjoy an extra security feature that scans and removes malware from your websites and prevents bot attacks on your website.
==>> Get iPage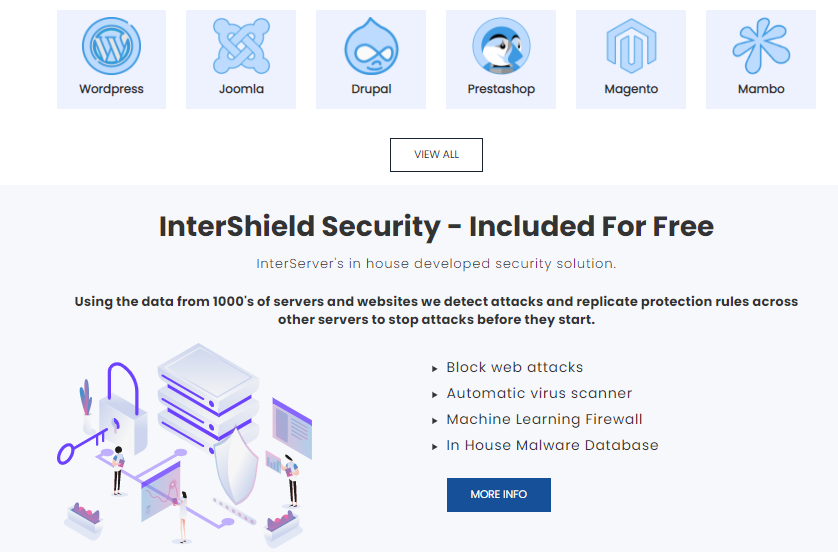 InterServer is also an affordable web hosting provider that has been giving top-notch facilitating solutions for years. It has gained a good reputation for quality and good administration through the years.
In addition, InterServer has comprehensive web facilitating plans that have all necessities needed to strengthen your website. It has advanced grounds proposing to incorporate Shared Hosting, Cloud Hosting, VPS Servers, and Dedicated Servers.
For over 22 years, InterServer has been committed to helping drive businesses and reach specific goals.
Probably one of the greatest advantages of using InterServer is its cost guarantee: the amount you consent to while joining is the cost you'll keep on paying during the lifetime of such an agreement.
==>> Get InterServer
This is yet another affordable web hosting service provider that you can rely on for a safe and secure website.
TsoHost has over 250,000 clients, providing them with all necessities concerning web hosting services. It has is highly rated on sites like Reddit, TrustPilot, and Quora.
There are a variety of TsoHost web hosting options that you can consider. These options include cloud web hosting, cPanel web hosting, Dedicated Server Hosting, Reseller Hosting, Plesk Hosting, etc.
In addition, WordPress clients who need a facilitating plan can avail themselves of TsoHost plans which also come with nice bonuses:
Email hosting
Free domain name
Ample resource allocation
==>> Get TsoHost
11. BlueHost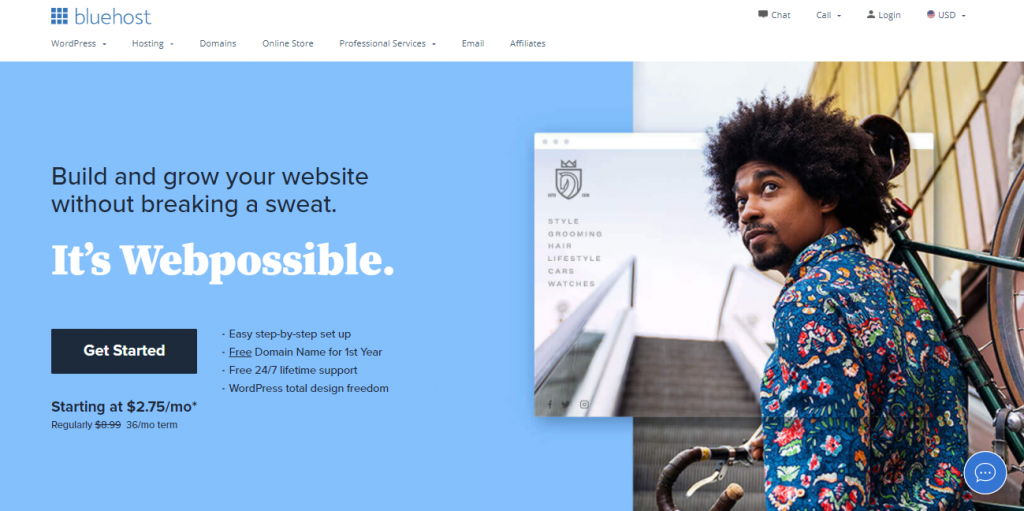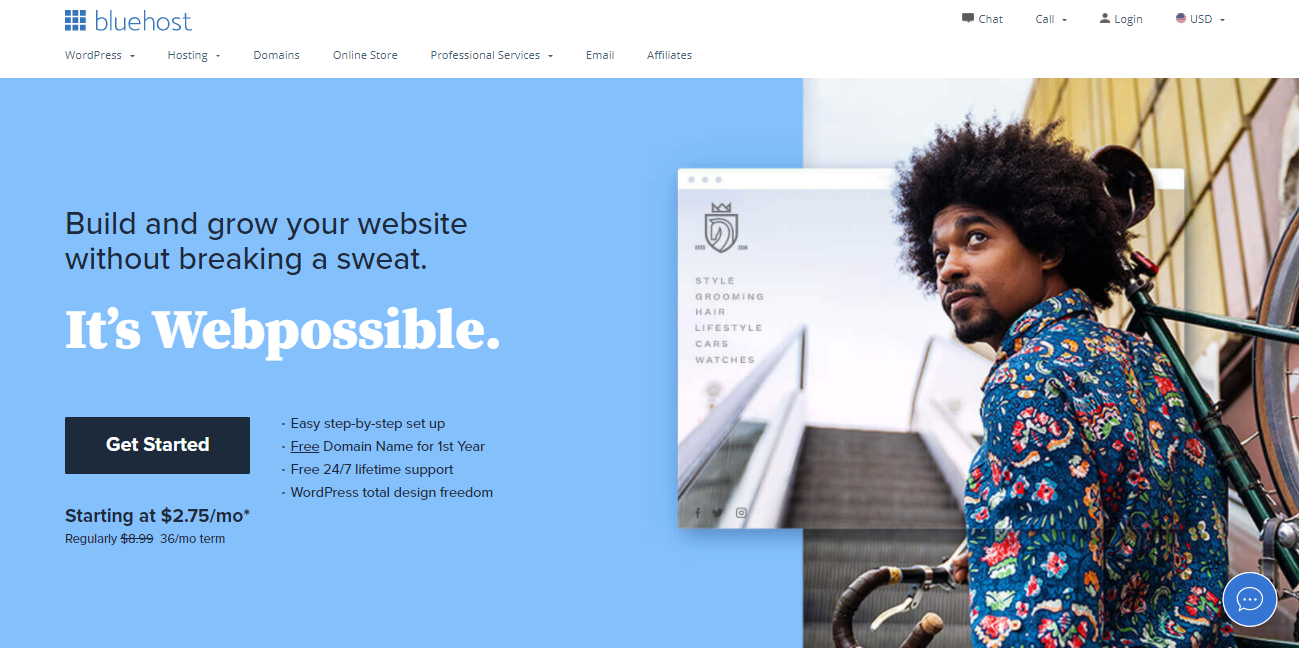 Bluehost remains the most popular name in the web hosting industry, providing 99.9% uptime for hosted websites. It is the official WordPress hosting platform and has one of the highest numbers of hosted websites. 
Its Dedicated and VPS Hosting plans provide subscribers with some of the best hosting services in the world, while its most popular hosting plan remains shared hosting due to its affordability by beginner web owners.
Bluehost's security features include free Site Backup, SSL certificate, IP address blacklisting, Secure Shell access (SSH), three-layered anti-spam protection, and one-click integration with Cloudflare for protection against DDOS attacks, etc.
READ ALSO: Does VPN Give Free Data Or Internet Access? [Expert Answer]
==>> Get Bluehost
12. HostGator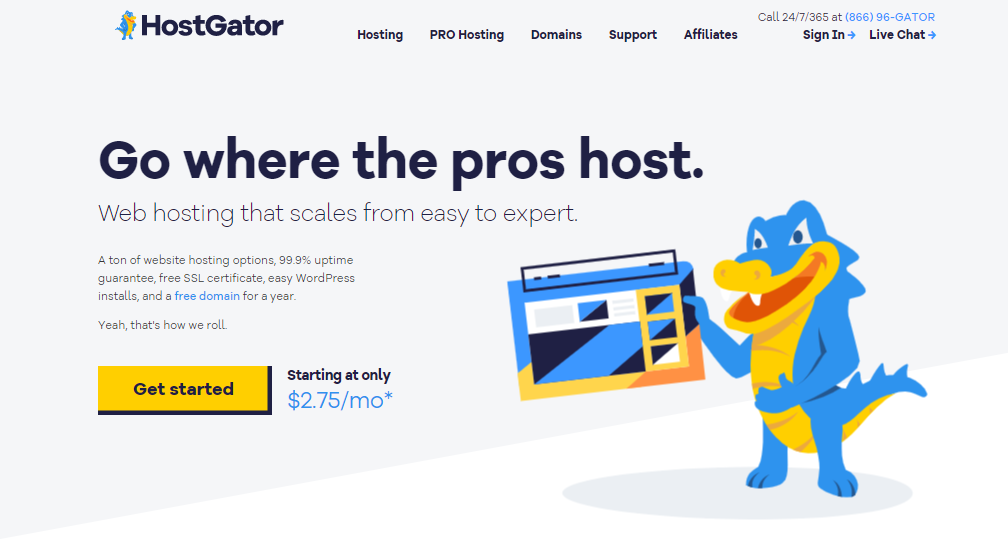 What makes HostGator stand out as one of the most secure web hosting providers is its firewall and immunity to DDoS attacks. Additionally, hosting subscribers enjoy a variety of undisclosed security features aimed at providing round-the-clock security for hosted websites.
Other common features you'll enjoy from HostGator include a 45-day money-back guarantee, free SSL certificates, 24/7 technical support, 1-click app installation, domain name registration, unlimited bandwidth, and disk space, and a 99.9% uptime. This implies that hosted websites will only suffer a highly negligible downtime yearly.
==>> Get HostGator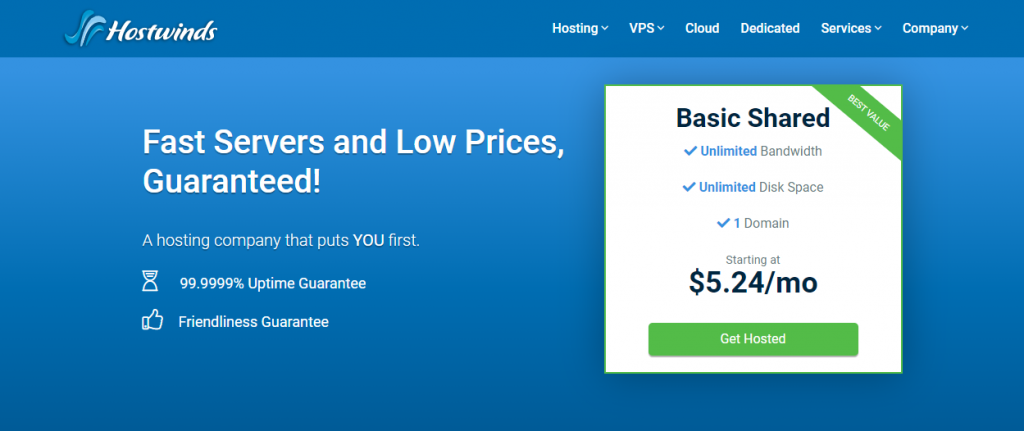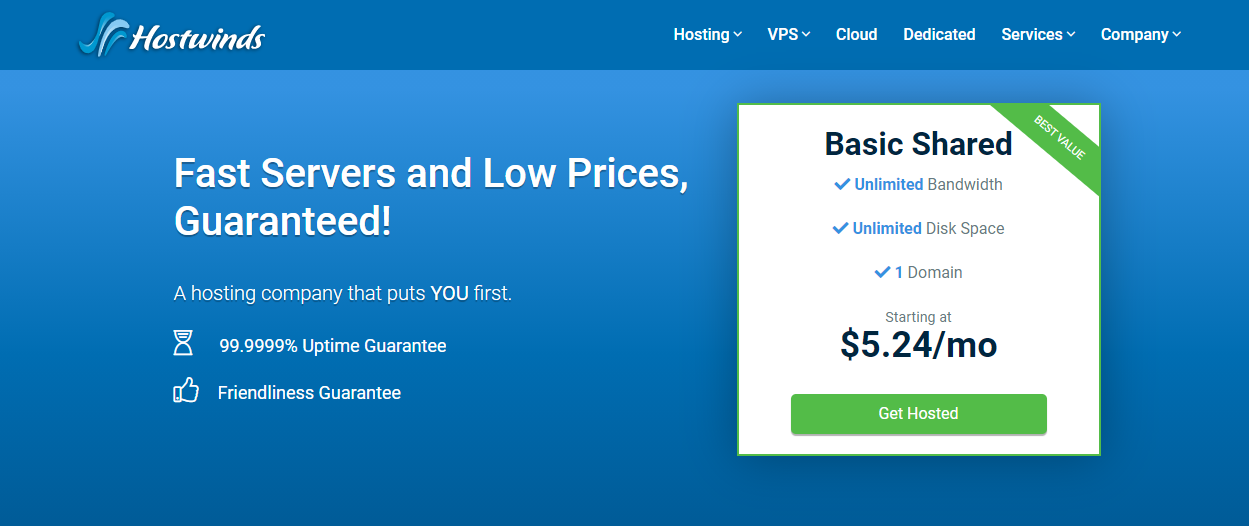 Hostwinds provides affordable web hosting services that include various plans such as shared, cloud, VPS, dedicated, and WordPress hosting.
Its features include a higher-than-average uptime of 99.999%, a 60-day money-back guarantee, 24/7 technical support, free domain name registration, Softaculous auto-installer, unlimited emails, Weebly web builder, etc.
READ ALSO: How To Host WordPress Website on Media Temple
How To Choose A Secure Web Hosting Provider
You might have been wondering how to choose a secure one, here are some tips to help you in the process of choosing the most secure web hosting provider:
Decide if you will need managed or shared hosting services.

Estimate how many visitors your site will likely receive monthly 

Understand the various hosting services plans

Don't be too hasty in choosing a hosting provider offering you unlimited bandwidth and disk space.

Choose a suitable content management system such as WordPress or other types of CMS.

Take a look at their security features
Check if your preferred web host has a backup or site migration functionality.
Conclusion Of The Best And Most Secure Web Hosting Services
There you go! The best and most secure web hosting providers. With any of them, you can safely host your website and worry less about website hacks.
To Recap:
Alternatively, you can also install a website security solution like Sucuri, SiteLock, VirusDie, and Comodo SSL to increase your website security. In fact, you can check out our interview with over 38 experts on how to secure and protect your website.
Advancing cyberattack technology demands that web hosting services keep websites protected from modern-day attacks targeted at stealing sensitive information from clients or shutting down a website. Hence the need to choose a secure web hosting service provider. 
Besides providing you with a suggestion of the best secure web hosting service providers, you can use the tips provided in this post to guide you in your choice of web hosting service provider in the future.
---
SUGGESTED READS
MUST-READ: SecureBlitz is reader-supported. When you buy through links on our site, we may earn an affiliate commission. For more information, check out Our Affiliate Disclosure Page.
---