Here is the Kangaroo home security system review.
Home security has never been cheaper and better with Kangaroo Home Security. At less than $100/year, or a $10/per month, users can enjoy home protection with the Kangaroo range of security products.
Kangaroo founder and CEO Maximus Yaney says the inspiration for Kangaroo was his mother having to pay for expensive charges for security systems.
It is no new fact that America records over a million burglary cases, which results in the loss of properties and valuables worth over $3 billion. This also has led to the proliferation of home security solutions that charge at a 'cut-throat' price for security products and services.
What Is Kangaroo Home Security? How Does It Work?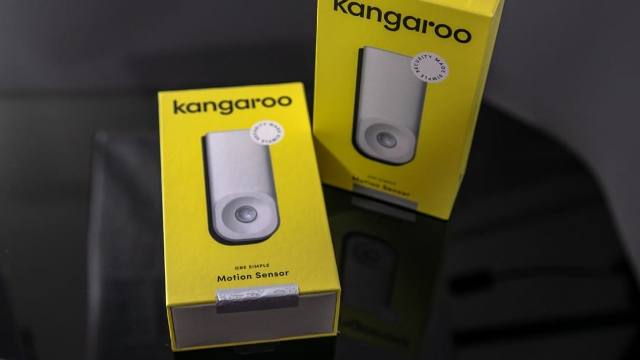 Kangaroo Home Security is a security system that secures your home from burglary and other forms of intrusion. It consists of Kangaroo sensors, motion detectors, and an app to control the sensors and detectors. 
Although Kangaroo has a wide range of products and security devices, but for this review, we will focus on the Kangaroo 8-Piece Starter Kit.
Interestingly, Kangaroo's 8-Piece Home Security is a basic home security starter kits that include motion detectors and sensors at $99 with no contract fee. This means users can enjoy Kangaroo protection for as long as they wish without the burden of monthly or yearly subscriptions.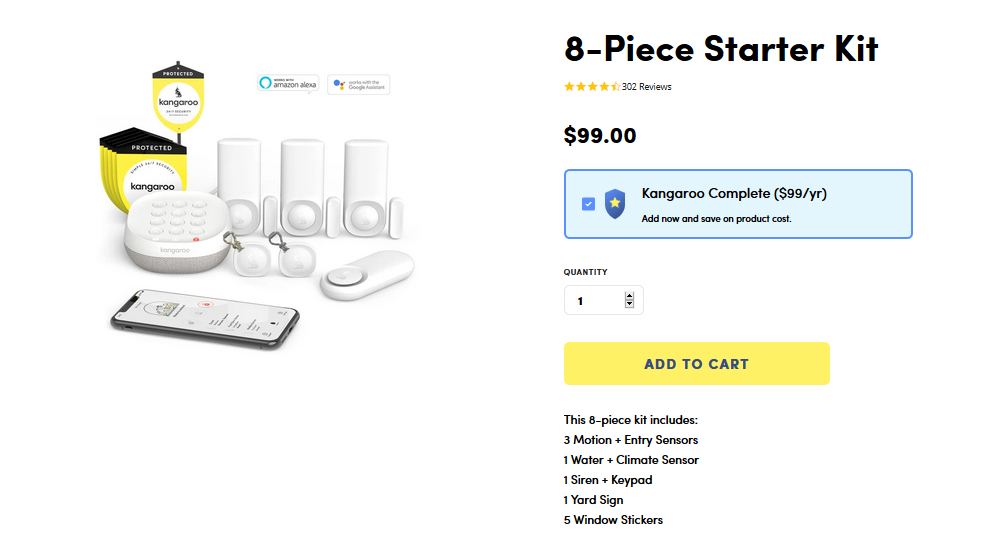 Likewise, you get the following in the basic Kangaroo package:
3 Motion and entry sensors 

1 Water and Climate sensor 

1 Siren and Keypad sensor

1-yard sign 

5 Window stickers

Kangaroo app
Nonetheless, you do not need a wired or wireless hub for its installation, but it does require a working Wi-Fi internet connection source.
To set up the Kangaroo Home security system, you can apply the following steps:
Set up all Kangaroo sensors by connecting them to the Kangaroo app.

Connect the sensors to your home Wi-Fi network.

Peel the stickers and mount the motion detectors on your doors and windows

Mount the water and climate detectors beneath the sink.
Nonetheless, you can activate or deactivate the Kangaroo sensors via the installed apps. The system works by sensing unusual movements and sends an alarm to the user's phone or other people included in the setup.
Users do not have to worry about false alarms as it is designed to detect movements from people only. Hence, it doesn't register pets and kids' movements.
READ ALSO: 4 Essential Tips To Improve Home Security
Why You Should Use Kangaroo Home Security Starter Kit?
Users get instant notification of unusual movement up to 20 feet away on their mobile devices.

The sensors can detect smoke and carbon monoxide, which triggers an alarm on connected mobile devices.

Kangaroo home security system is pet and kid-friendly; users have the option of setting the Kangaroo Security System in pet and kid mode.

Users get notifications for water leakage, and extreme temperature and humidity change from the water sensor. 

Users can broaden their home security system by adding more devices, including cameras and speakers.

Set up is simple, users do not require any technical expertise or know-how to set up Kangaroo Home Security System.

No subscription fees, hence users do not have to commit to a monthly or yearly subscription payment.

24/7 technical support and assistant available to allow users to resolve any issue they may be experiencing.

Users enjoy a 30-day money-back guarantee if users are not satisfied with the Kangaroo home security system.

Lower insurance premium up to 20% discount for users who use the Kangaroo Home Security system.
Kangaroo Home Security System Features


Users enjoy the following features with the Kangaroo security system: the app, sensors, and cameras.
App usage and device connectivity
Users can connect multiple devices they desire to the Kangaroo app. Also, the app does not restrict the number of connected users.
All connected users can get real-time notifications from the app if any of the sensors is triggered off. For instance, it can detect changes in humidity and temperature, as well as smoke or carbon monoxide.
Kangaroo app has a simplified user interface with a '1-Tap Arming and Disarming' feature that allows users to arm or disarm the Kangaroo home security system.
Users can integrate their Amazon's Alexa and Google Assistant devices to the Kangaroo's app. Hence, users can monitor their homes even when they are far from home.
View live recordings and recorded clips
Users who include Kangaroo Security Camera are provided with a live view of the happenings in their homes. Also, they can access recorded video footage to review recently recorded activities in their home.
Users can extend Kangaroo's security coverage by registering for professional Monitoring for $10 per month, and $99 per year. This offer gives users access to professional security monitoring at a relatively lower price.
The Kangaroo coverage also includes access to a thousand dollar protection cost for damages per year for complete subscribers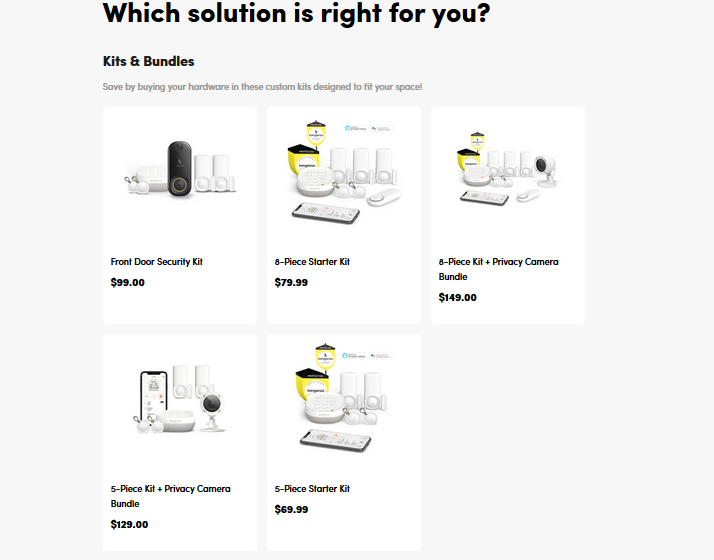 Front Door Security Kit for $99

8-Piece Kit and Privacy Camera for $149

5-Piece kit and security camera for $129

P-Piece starter kit for $69

Kangaroo Privacy Camera for $79

Motion and entry sensor for $30

Motion sensor for $15

Water and Climate sensor for $30

Siren and Keypad for $69.99

2 Roo Tags for $25

Yard sign for $15 per piece 

5 Security stickers for $15
Conclusion 
Having a security system in homes is easier and cheaper with Kangaroo. With a dollar less than a hundred, users can enjoy essential security protection for their homes without incurring additional costs. Also, for broader security coverage, users can get additional Kangaroo accessories, or opt for Kangaroo products with more accessories.
RELATED POSTS