Looking for the best protection tools against hackers? Or a tool to protect against hackers? We've got you covered!
It is quite debilitating to be a hacker's victim. It could result in a heavy loss of sensitive data or money for the victims and their contacts in some cases. 71% of the time, the motive is to steal money while for the remaining 25% is to steal data. 
Just in the first half of 2019, more than 4.1 billion private records of companies were exposed due to hacking attacks. Globally, companies and organizations are forecasted to spend up to $133.7 billion in the fight cyber attacks. 
Despite all the cybersecurity measures being put in place by agencies and organizations, these hackers still manage to somehow 'breakthrough'.
However, there's a way you can keep yourself protected from all forms of hack attacks. Today, I will show you the best protection tools against hackers.
Best Protection Tools Against Hackers
1. Antivirus With Malware Protection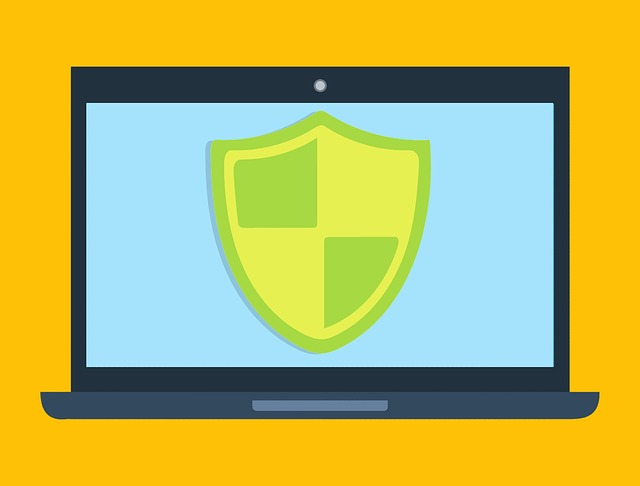 One of the best protection tools against hackers is an antivirus with malware protection. Hackers can infect their victim's devices with viruses and malware. To protect your device from such a form of attack, it is best that you use an antivirus with malware protection.
A basic antivirus will deal with viruses alone but one with malware protection will handle both viruses and malware like worms, ransomware, etc. 
The way these antivirus software programs work is simple. Most of them work automatically so the only work you have to do is install them and allow access to your files. You can also run manual scans or schedule scanning at intervals or specific times.
Can Antivirus With Malware Protection Protect against Hackers?
The basic work of antivirus and antimalware software is to detect and remove computer viruses, malware, and trojan horses. Plus, it also secures your computer against cyber threats. If you make use of a reliable antivirus with malware protection, hackers can't easily hijack your digital devices, unless you download unsafe files. BullGuard, Norton, Avira Antivirus, Kaspersky, Panda Security, ZoneAlarm Extreme Security, G DATA Total Security, ESET Security, and Heimdal Security programs are recommended options.
READ ALSO: Exclusive Interview With Paul Lipman, CEO Of BullGuard
2. VPN
Virtual Private Networks (VPN) are among the most used cyber tools in today's internet world. One of the best ways of staying safe from hackers online is by being anonymous and avoiding leaking sensitive data. 
If someone runs a quick Whois on your web address, your IP address will be identified, and as such hackers will know your location. But with a VPN, you can be browsing from the USA with a Germany IP address. 
A VPN masks your IP address such that you access the internet with a different one and it looks like you're browsing from a different location. 

Can VPN Protect against Hackers?
VPNs can protect you from hackers because they make it impossible for hackers to identify your true IP address. In addition, most quality VPNs like CyberGhost VPN, PureVPN, Ivacy VPN, TunnelBear, VyprVPN, Surfshark VPN, NameCheap VPN, and ZenMate VPN offer DNS leak protection, military-grade encryption, kill switch, and other features that ensure that none of your data is stolen. 
READ ALSO: 15 Best VPNs For Coronavirus Quarantine Holiday [100% WORKING]
3. Secure Operating System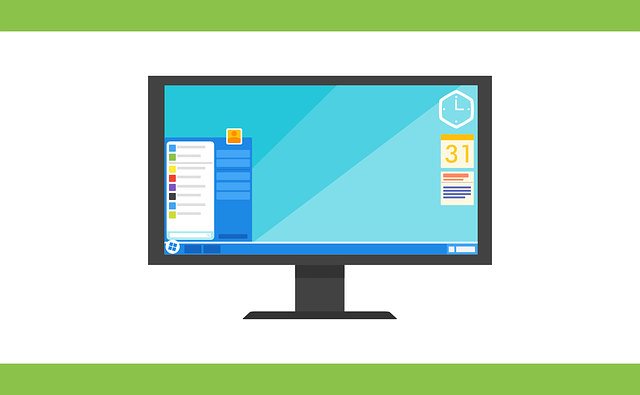 Whatever device you use, Android, Mac, iOS, or Windows, ensuring that it is secure will go a long way in keeping you safe from hackers. If there's any glitch, bug, or vulnerability, in your current operating system, it's easy for hackers to get in once they identify it. 
The most secure version of an operating system you can use is usually the most recent one. By running on a secure operating system, you will have access to all the security features and support. 
Old versions of operating systems are hot targets for hackers as they are most vulnerable due to bugs and they are no longer get updated. 
Can a Secure Operating System Protect against Hackers?
Some operating systems make it easy for you to be hacked if they have vulnerabilities. Secure operating systems are void of this, so they can well protect you against hackers. There are some specific secure operating systems you can use such as Linux OS, Open BSD, and TAILS.  
READ ALSO: How To Use Windows 7 Forever
4. Secure Email Service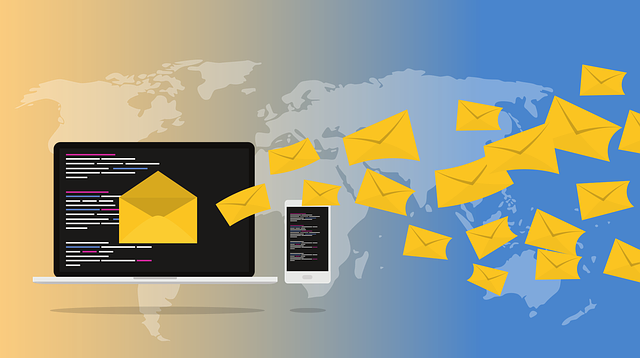 We have popular email services like Gmail, YahooMail, Outlook, etc. While these have their individual security features, there are some email service providers that place user security as the number one priority. These are secure email services. 
Some of these include MailFence, ProtonMail, Mailfence, Posteo, and SCRYPTmail. These email services have unique security features to safeguard users' data. Examples of such features include an end to end encryption, PGP encryption, 2FA, and private server locations. 
Some secure email services are also open source. This implies that you can add extra and more personalized security layers by modifying the software code. 
Can a Secure Email Service Protect against Hackers?
You'll need a secure email service more if you're a business or organization. While you can handle personal emails using regular email services, a secure email service is ideal for official records. The features they integrate can protect you against hackers. 
READ ALSO: 6 Most Secure Email Service Providers
5. Password Manager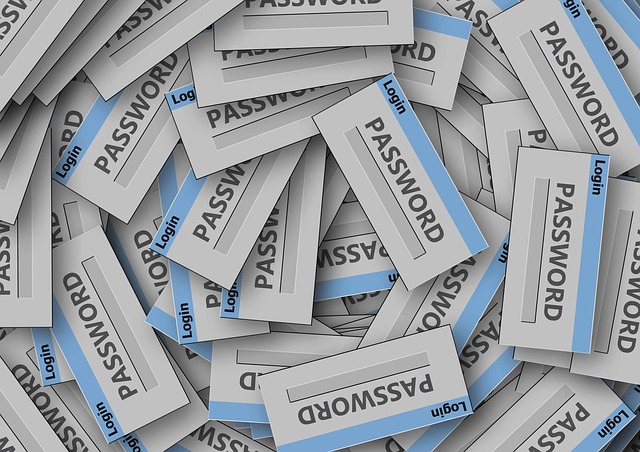 Password managers allow you to store and quickly manage your passwords. You are likely to have many online accounts with login credentials, which include social media accounts, email accounts, forum accounts, online banking accounts, etc. 
If you use different secure passwords for these accounts, you can store them all securely in a Password Manager application. That way, whenever you need to enter a password, you don't have to stress in remembering it. 
You can store your passwords offline by writing it down somewhere but with an electronic password manager, you have an advantage. Some of these Password Managers autofill your passwords for easy login. 
Can a Password Manager Protect against Hackers?
A password manager doesn't literally protect you against hackers but, it helps in the process. It'll be difficult for you to memorize all the different passwords of your online accounts. Nevertheless, it is recommended that you use different strong passwords for different accounts. With a password manager like 1Password, RoboForm, RememBear, etc. you can easily retrieve any password when you need it.
READ ALSO: Exclusive Interview With Matt Davey, COO Of 1Password 
6. Strong Firewalls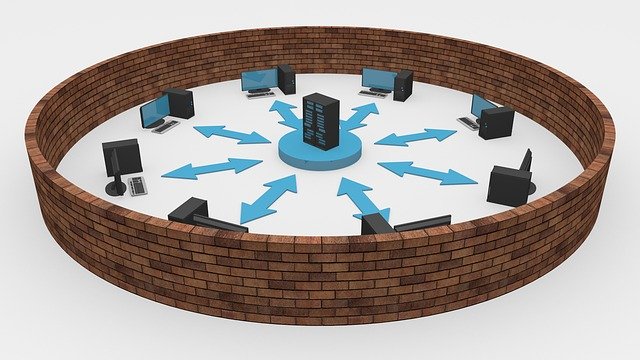 The basic function of firewalls is for monitoring traffic and network firewalls are one of the best protection tools against hackers. There are hardware and software firewalls and to beat hackers, you need both. 
Software firewalls monitor external traffic coming in and out of your network. This is majorly the traffic sent and received ad you browse or make use of any program that uses internet connection. 
Hardware firewalls on the other hand protect your local network. They monitor traffic from other computers which you might be connected to in a local environment. While built-in firewalls perform very well, installing a third-party firewall can go a long way. 
Can Strong Firewalls Protect against Hackers?
Most operating systems come with built-in firewalls to show just how important they are in networking. Not having a firewall installed is very dangerous as hackers can send in malicious data to infect your device without being noticed since traffic is not monitoring. By using a strong firewall like GlassWire Firewall, you can detect and block all malicious traffic from entering your network. For a website firewall, you can make use of a web application firewall like Sucuri.
READ ALSO: Most Effective Cybersecurity Strategy For A Small Business [We Asked 45+ Experts]
7. Home Security System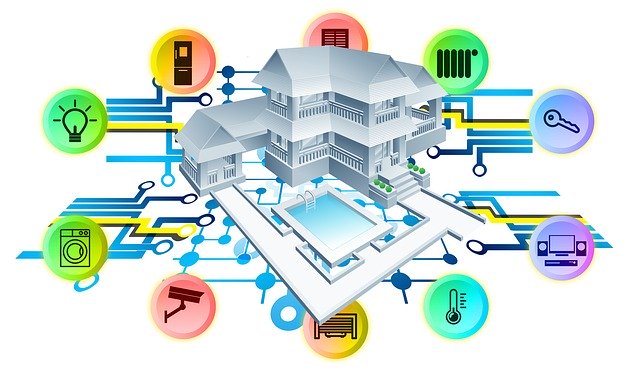 Home security systems can protect your home against hackers. While most hackers will target your online accounts and data, some will target your home devices. 
Your CCTV, camera, Amazon Alexa, and Google Assistant devices can be hacked. With such access, hackers can cause a relatively large degree of damage. With the help of a home security system, you can prevent this from happening. 
Home Security Devices are AI-powered just like some other devices you may have only that they were built primarily for security purposes. SimpliSafe and Kangaroo Home Security are the top options to consider. 
Can Home Security Devices Protect against Hackers?
Home Security Devices enable you to monitor what's happening at home both when you're around and when you're not. They alert you of any security leak, motion, etc. Nothing happens without you noticing. Using such devices is ideal than using regular devices as they will make it more difficult for hackers to get to you. 
READ ALSO: 5 Benefits Of Having A Home Security System
8. File Encryption Tools
Encrypting files is one of the best ways to protect yourself from intrusion. This is why top online messaging services use end-to-end encryption protocols. 
You can encrypt files on your own by using a File Encryption tool, one of the best protection tools against hackers. Normally, you'll have to put together different code and scripts to encrypt a file but with file encryption tools, it's now very easy. 
When you encrypt files, the data they contain are converted into codes. Upon hijack, a hacker will only see these codes and not the original data.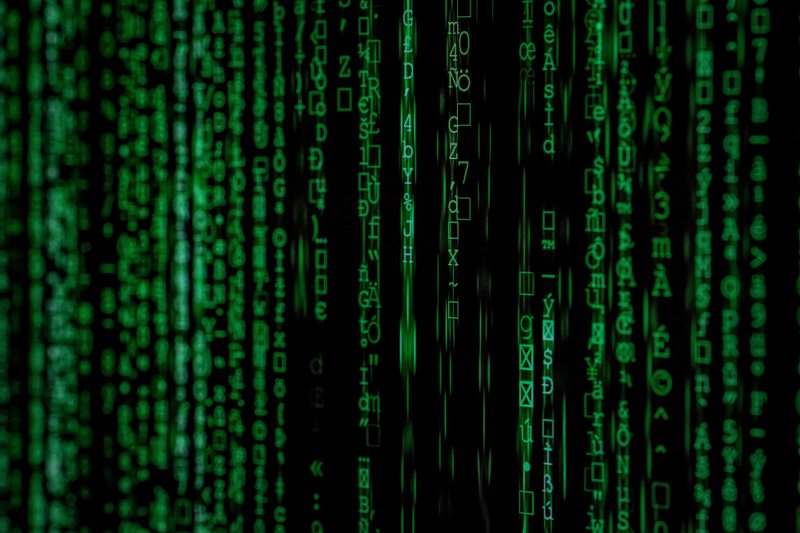 Can File Encryption Tools Protect against Hackers?
File encryption tools can protect you against hackers to a large extent. If hackers access your device, they won't be able to access the details of your files if they're encrypted. As such, you've been hacked but your details haven't been compromised. Some hackers may succeed in decrypting but it will buy you time to get them off. 
READ ALSO: Ultimate Guide To Hide Files On Windows Computer (Like James Bond)
9. Penetration Testing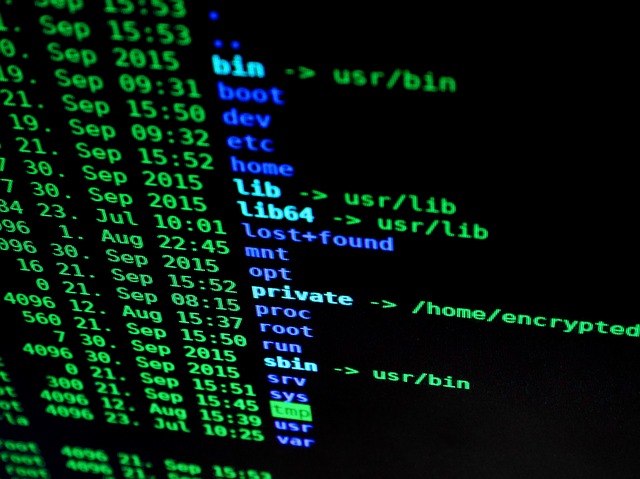 When a hacker launches a cyber attack on your computers, they can gain access if your devices are not secure enough, which might put you at risk of data loss. This very similar to penetration testing except that you are not at risk of losing anything. 
A penetration test launches a cyber attack on your computer just like hackers, but with the aim of detecting how secure your system is. 
Penetration testing is one of the best protection methods against hackers that is recommended for online businesses and companies. However, if you process and work on heavy data even as an individual, you should run a penetration test on your systems once in a while.
Can Penetration Testing Protect against Hackers?
When you run a penetration test on your computer, you can figure out its security state and identify possible areas that need to be worked on. With this, you will be able to fully secure your system before it gets attacked by a real hacker. 
READ ALSO: What are the Best Protection Tools for Mac?
10. Packet Sniffer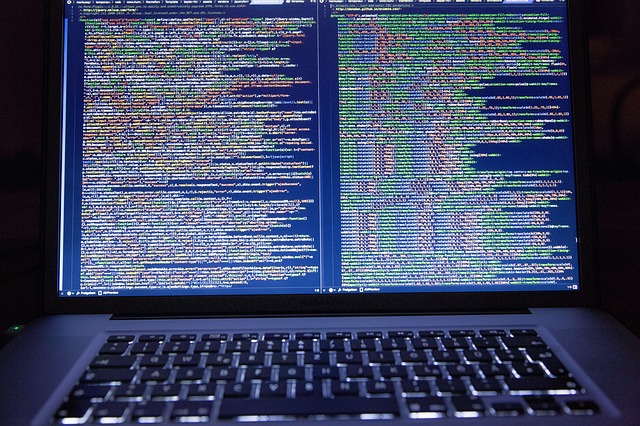 Also known as packet analyzers, these tools are for more advanced and detailed security of systems. The use of packet sniffers is broad, they can be used for so many things. 
Packet sniffers can be used to analyze your computer network for lapses and also to identify possible cyberattack attempts. Somewhat contrary, some hackers also make use of packet sniffers. They can be used to spy on other networks and gain access to unencrypted data. 
This shows just how significant packet sniffers are in cybersecurity as they can be used for good or bad. 
Can Packet Sniffers Protect against Hackers?
Packet sniffers have many advantages when used among which is detecting network misuse – something a hacker would want to do. You can relate its functionality to firewalls in terms of network monitoring. Furthermore, network documentation using packet sniffers can help in analysis and preparation against future attacks. 
READ ALSO: Exclusive Interview With Bob Baxley, CTO Of Bastille Networks
11. Cloud Storage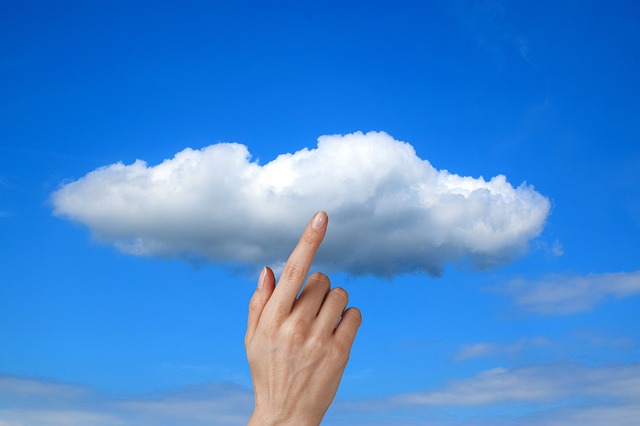 You do not have to store all your files locally on your PC. Your important files should go to cloud storage where they will be more safe and secure. 
When you store files on the cloud, they are stored on online servers. They cannot be compromised unless you expose your account details or the service provider gets hacked which is very unlikely. 
Furthermore, cloud storages take data protection measures. They provide backup, archives, and other recovery options to get your data against data loss. Acronis True Image, Abine Blur, LiveDrive, pCloud, Google Drive, Dropbox, Amazon Web Services, and OneDrive are some best cloud storage examples. Alternatively, you can use an electronic file storage program like Paragon Hard Disk Manager.
Can Cloud Storages Protect against Hackers?
If a hacker hacks your system, they gain access to the files stored locally. By storing very important files in secure cloud storage platforms, this can be prevented. Also, it will protect the files from getting infected by viruses or malware which can be transferred from other less important files. 
READ ALSO: 4 Best Cloud Backup Services For Personal Use
12. Network Monitoring Tool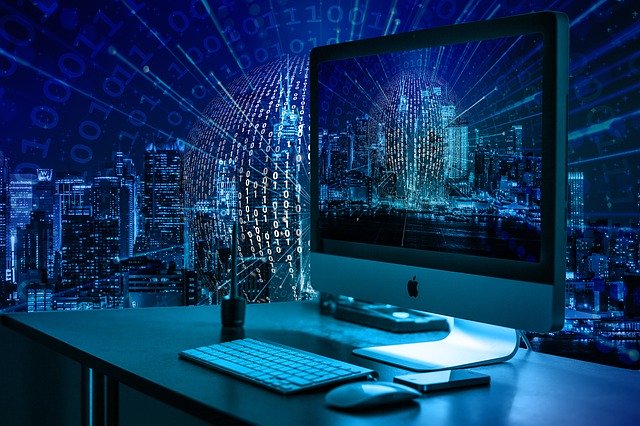 Some already discussed tools like firewalls, packet sniffers, etc. help in network monitoring. However, there are unique network monitoring tools built for the sole purpose of monitoring networks. 
Network monitoring tools are built for effective network management. If there's anything wrong with your network, you get alerted so you can take action. Some of these tools send alerts via push notifications, SMS, or email. 
Can Network Monitoring Tools Protect against Hackers?
As stated in using firewalls and packet sniffers, network monitoring tools track all incoming and outgoing traffic on your network and deliver reports/alerts. As a result, you'll know the instant a hacker tries to break into your system and thus be able to prevent it. 
READ ALSO: Full Review Of GlassWire Firewall Software – Extreme Network Monitoring
13. Secure Web Browser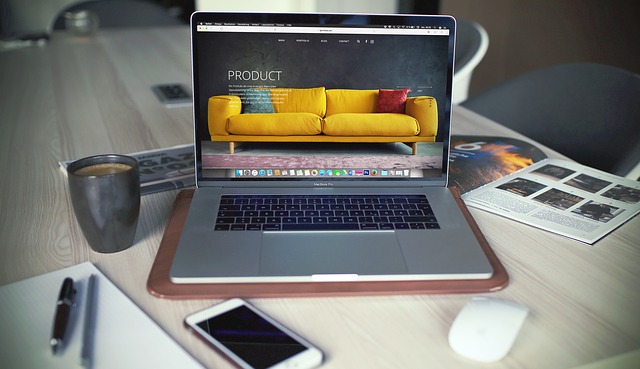 Our list of the best protection tools against hackers will not be complete without a secure web browser.
Your web browser is an application you use virtually every day; you need them if you want to access the internet. It is on these web browsers that you enter usernames, passwords, etc while trying to login to your accounts. 
There are many web browsers out there but not all of them are secure. If the browser isn't secure, losing your credentials to hackers can be very easy. 
Browsers like Mozilla Firefox and Google Chrome are secure browsers you can use. You can as well try other secure options like Brave Browser, Epic browser, Firefox Focus, and Chromium. 
Can a Secure Web Browser Protect against Hackers?
Using secure web browsers helps ensure that your online activities are safe. Insecure browsers may leak data you enter, putting you at risk of them being stolen. Furthermore, you could download ransomware or virus-infected files unknowingly. 
READ ALSO: 5 Of The Best Secure Web Browsers
14. Web Vulnerability Scanning Tool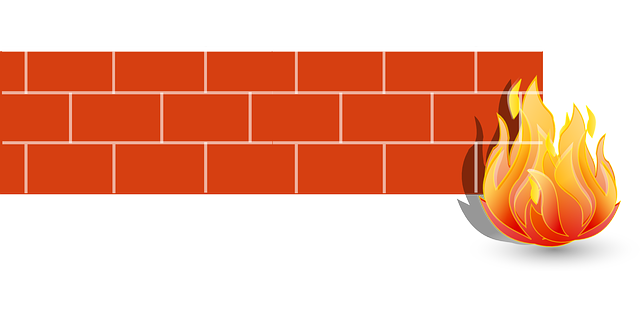 Web vulnerability scanning tools are very similar to penetration testing tools. While penetration testing tools look to analyze the overall security status of your computer, vulnerability scanners look to identify vulnerabilities in web applications. 
These tools can be very efficient in identifying vulnerabilities like SQL injections, insecure server configurations, Cross-site scripting, and more. These are some of the major ways by which hackers launch their cyber attacks. 
Can Web Vulnerability Scanning Tools Protect against Hackers?
By using web vulnerability scanning tools, you can discover possible threats posed by any web application. This protects your device from being damaged or infected and as such helps keep hackers away. These tools are among the best protection tools against hackers for online businesses.
READ ALSO: How To Secure And Protect A Website [We Asked 38 Experts]
Why You Should Protect Yourself From Hackers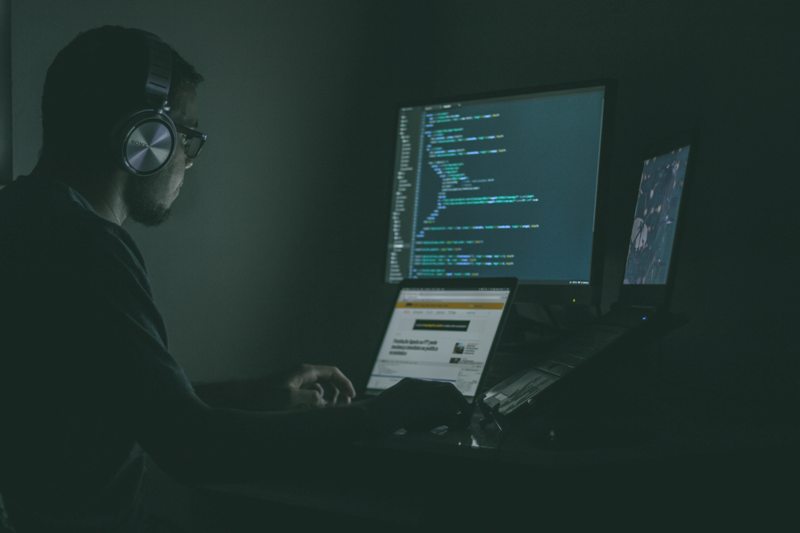 If you use a device and you connect to the internet or Wi-Fi, protecting yourself from hackers is very important. What hackers aim for is control. They want to take control of your devices and gain access to your money accounts or any other important details therein. 
Take for example your mobile phone was hacked and the hackers make their way to your bank application, they could do away with every cent in your bank account. They could steal your credit card information if you store them in your device and move money from your bank too. 
It could just be your social media account, Facebook, Twitter, or Instagram, or email accounts. You might have some trusted contacts and these hackers will try to convince them to send money to "you" and they will do so not knowing it's not really you. 
What's worse? They could dent your personality by using your name to carry out these scams. Your trusted contacts may not trust you that much later on. What's the worst? They could steal your identity and use it to carry out a much bigger hack on some top company or governmental body. You could be labeled a criminal for something you know nothing about. 
READ ALSO: 5 Top Cybersecurity Books You Must Read
For businesses and corporate organizations, hack protection is all the more important. The records or your customers should be protected at all costs to maintain their trust. Hackers target small, medium, and large businesses. Companies like Adobe, eBay, Canva, Twitter, and more have been hacked with millions of user records and millions of cash stolen. 
Rounding Up
Legally, hacking is a serious crime that could result in long jail sentences. Hackers are aware of this but like every criminal out there, they assume that they are safe until they are caught.
Just like government agencies and cybersecurity organizations, you should also protect yourself against hackers.
The 14 best protection tools against hackers discussed are tools you can rely on your protection. Each one protects in a different way and together, they form a strong anti-hack system against hackers.
RELATED POSTS