This post answers the question – are online trading apps safe?
The internet is an amazing invention that has opened up a whole new world. It has provided us with many new features and opportunities. One opportunity that has taken the world by storm is online trading apps.
These apps provide traders with an easy way to trade on their smartphone, tablet, or computer without being at the stock market.
With these trading apps, you can buy stocks, bonds, ETFs, and other securities any time of day from anywhere in the world as long as you have access to your devices. This convenience does come at a price, though- safety.
Does it seem like there are dozens of reports about hacking into online trading accounts every week? If so, then you're not alone! There are ways to make sure your account stays safe.
What Is An Online Trading App, And How Does It Work?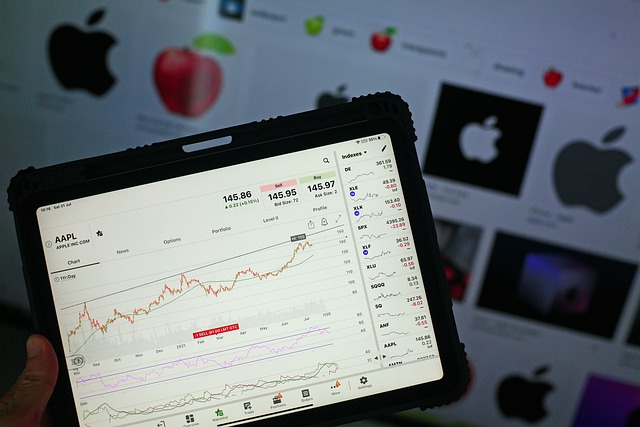 An online trading app is a service offered by brokerage firms that allows you to buy and sell securities right from your smartphone, tablet, or computer.
With these apps, you can monitor how much money has been added to your account since the last time you logged in and see any dividends earned when they are deposited.
Online trading apps also include other services such as streaming real-time quotes for all kinds of assets, including stocks, bonds, forex, ETFs, and more!
There are also stock apps that allow users to create watchlists to keep track of their investments. They work similar to an index fund but only follow the prices on certain assets.
What Are The Risks Involved In Using An Online Trading App?
There are many risks in taking advantage of apps that allow you to buy stocks, bonds, or other securities.
Whether it's bank information being hacked into or your login credentials for your brokerage account getting stolen, there is always a chance that something could go wrong.
There are also fees associated with these services, and if you're not careful, they can eat away at any money earned through investing.
What Are Some Common Misconceptions About Online Trading Apps?
One common misconception about online trading apps is that they are costly and require you to pay monthly fees to use their services.
While it's true a few of the services offered by your brokerage firms will have monthly fees, others are free to use depending on what kind of account you have. Most brokerages allow users to trade on the go without having to pay extra money every month- just make sure you read over how much each fee costs before signing up!
The second common myth surrounding these applications is that they don't benefit from having an actual computer or device for investing in stocks and bonds.
Many features include streaming real-time quotes that simply cannot be used without one.
Another myth is that only experienced traders should get one of these apps because they offer too many complicated features, which could prove challenging for a beginner.
In reality, though, many apps have been designed to be easy-to-use and straightforward, so anyone can start investing right away!
Are Online Trading Apps Safe?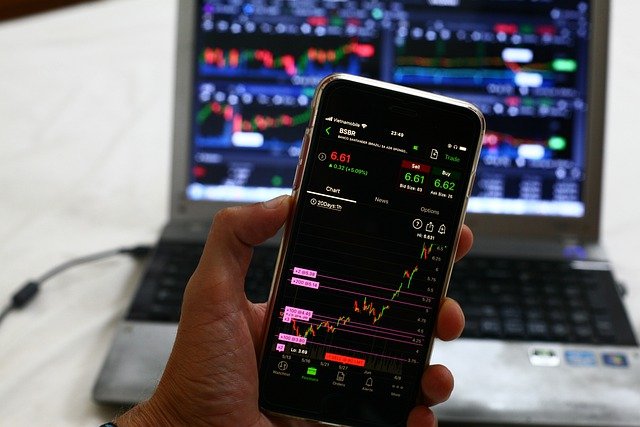 No, they are not 100% safe. There is always a chance that your account information can be hacked into, and there may be fees associated with the use of these apps and only receiving partial quotes for certain assets that are less than optimal.
Be sure to research any online trading app you plan on using before signing up.
Why Should You Still Use A Broker, Even If You Have An Online Trading Account?
Even if you use an online trading app to buy and sell stocks, there's still a chance some issues can come up with your account.
If anything goes wrong while using the app, it may be more difficult for customer service representatives at these brokerage firms to help resolve any issues.
How Can I Keep My Account Safe With An Online Trading App?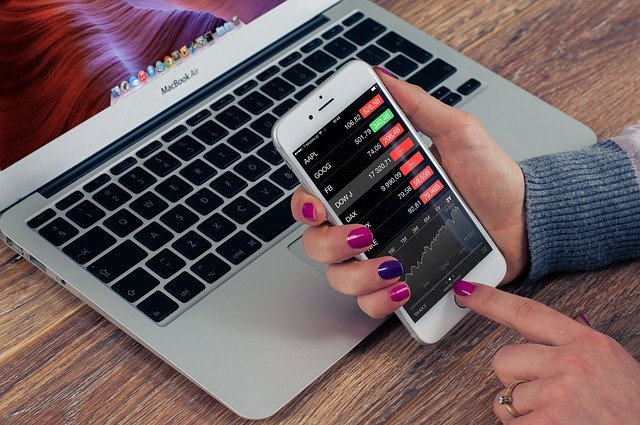 There are a few easy ways to ensure your account stays safe while using an online trading app.
1. Do not use public WiFi hotspots when logging in to the app on any device.
This includes airports and coffee shops! Public networks can be easily hacked into by criminals who want access to personal information transferred over it.
2. Only provide login credentials for your brokerage accounts, and never share them with anyone else or write down passwords anywhere they could get lost.
3. You must check up on all of the security features offered by each service before signing up, so you know exactly what kind of protection they offer.
If there aren't many features available, then find another service which better suits your needs!"
4. Another thing is ensuring that your computer or device has robust antivirus software installed and two-factor authentication is enabled. If someone does hack into one of your devices, they won't access all the information.
These are some steps that should be taken to stay safe when dealing with these apps.
Best Trading Apps To Get Started
The best trading apps to get started are TD Ameritrade, E*TRADE, and ScottTrade. They have all been reviewed by many people online who say they work really well without any issues for the most part.
Which Online Trading App Should I Use?
There are many reviews out there that can help you find the best app possible.
Whether it's an article reviewing ScottTrade or DeGiro, each review will provide detailed information about the benefits these applications offer as well as how difficult they may be to understand at first!
Bottom Line – Are Online Trading Apps Safe?
An online trading app allows users to trade whenever they want without being present at their computer. This convenience comes at a price, though- safety!
These apps offer streaming quotes but some additional charge fees while others can lose out on potential gains. Be careful when investing your money, and make sure to research the security measures of any online trading app you plan on using.
---
RELATED POSTS