This post reveals the 10 home security facts you never knew about.
According to research, more than four thousand and eight hundred thefts/burglaries occur in the United States every day. At first glimpse, these statistics may seem frightening, but these thefts let us illuminate the significance of home security systems and the steps we require to take to protect our homes.
Security systems give us peace of mind knowing that our homes are safe, secure, and well guarded against any burglary, theft, or crime. Yet there are millions of homes in the United States that do not have any type of home security system. It is necessary that you should know the facts about home security it will help you to make a decision regarding the security of your home. Here are 10 home security facts to know.
Fact # 1: Home Security Is Not Just For The Wealthy People
A few years back, the rumor about only wealthy people can install security systems was a fact. The home security equipment was expensive and the installation was very problematic. Home watching services were also required dedicated connectivity. Though, home security arrangements are now in everyone's budget.
Security gear is wirelessly connected and is not that complicated to install. Home security can be done for a Cheap cost and the availability of wireless systems is easy. The average loss of money due to theft fell from two thousand three to two thousand five hundred dollars. But the point is, most Home Security Systems don't cost that much.
Fact # 2: Criminals Prevent Home Burglary With Security Systems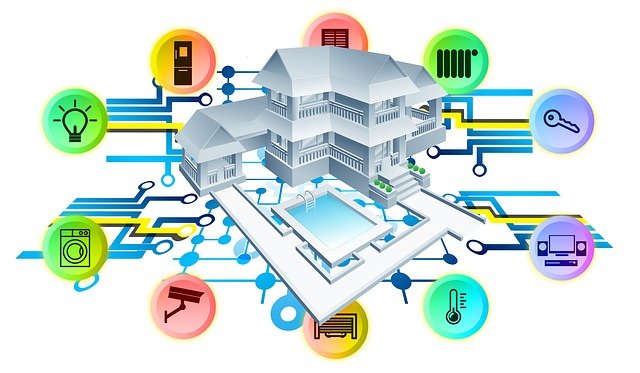 While this statistic isn't surprising in the obvious sense, it's still important to keep it in mind. According to a report which found that sixty-one percent of convicted burglars admitted that the presence of a security system deters them from attacking these homes and that they often look for homes that ignore these measures. Home security signs on windows and in gardens are great burglar deterrents.
Additionally, you also need to make sure that your smart home security system is functioning properly, as a portion of the remaining forty-two percent assume that the system is not properly armed.
Fact # 3: Home Security Systems Can Offer Complete Protection!
One of the most common misconceptions aboutSecurity systems is that they only protect you against theft. While it is true that protecting your home against theft is the primary objective of these systems, their effectiveness goes further.
Today, you can opt for an advanced, feature-rich system with built-in electric eyes, gas leak sensors, and surveillance alarms. Even the Latest systems respond to emergencies medical and prove effective rescuers. However, almost every system has a fire alarm that is connected to the fire department.
Fact # 4: Installing Home Alarm Systems Requires No Wiring
Wireless devices have revolutionized the home security market in recent years. Just few years back, all sensors and camera equipment in the home had to be connected with cables and wires, which required special tools, equipment, and lots of work.
Now it is possible and easy to configure sensors on doors, entrances, and windows in just minutes. All these sensors use batteries for power and wireless signals for linking. Security cameras are also so easy to install and connect. Even the main monitoring and surveillance devices are wirelessly connected to the home security service.
Fact # 5: The Fire Sensor Works Well With The Home Security System
Many home fire deaths occur when residents don't realize the fire until it is too late. That's why smart home security is imperative, alerting residents to any danger that might surround you before the situation escalates.
Fact # 6: Without Any Home Security System
Homes without any home security systems are 299% more likely to be broken into if they don't have a home security system. As mentioned above, many burglars tend to avoid breaching into homes that have a smart home security system. That's why it's always better to be safe than sorry and install a smart and robust home security system.
Fact # 7: No More Fear Of The Collapse Of Power
Home Security systems continue to operate during a power breakdown. No matter what model of security system you own or plan to purchase, rest assured that it will continue to function in the event of a power failure. Generic systems that run on electricity are usually low voltage and therefore do not require a lot of energy to operate. Many systems contain large batteries that act as a backup when the main power is off.
Fact # 8: A Home Alarm System Is Worth It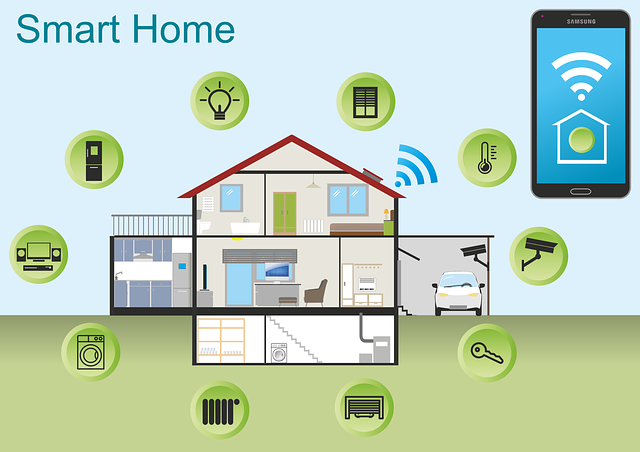 Folks often wonder that adding an alarm system to their home is a good investment or not. Some even consider having a security system as a total waste of money. You should consider what you might be missing out on if your home does not have a home security system. Not only can you lose your money and valuables, but you can also lose your peace of mind. With a security system, you get all-time security to protect your family, home. In short, home security systems are worth it.
Fact # 9: Lower Your Home Insurance
Security systems can reduce your home insurance by up to 20%. You read it correctly. Home insurance is often added to a lump sum with your mortgage each month, so you may not even know what you are paying and most insurance companies will reward the installation with reduced premiums.
Fact # 10: Peace Of Mind
The best benefit of having a home security system is the peace of mind it brings to you and your family. No matter where you are, you know someone is watching over your home and has your best interests in mind. You can take the trip of your dreams and enjoy a more restful sleep at home.
Home security systems also provide peace of mind for housekeepers and caregivers who are in your home while you are away. They can feel secure focusing on their work at hand without worrying about the potential theft.
Which of the home security facts is your favourite? Leave us a comment below.
---
INTERESTING READS