Are you considering browser compartmentalization? Here, we will show you how to compartmentalize your web browsers and practical examples.
Do you know that you are tracked on the internet? Yes, you are. When you visit websites, some collect your browsing cookies, track your location, and even collect your fingerprint.
Some browsers do have robust privacy settings that let you block cookies, trackers, and others, but for some websites, you will be denied access if you do not allow these.
Through these, the websites can track all your activities on the internet, and it gives them access to your privacy.
You often come across these things on the internet, so you should be aware. You can make it difficult for these websites to track your activities. One way is by compartmentalizing your web browsers. It is a beneficial technique, and you will learn how to go about it in this post.
What Is Browser Compartmentalization? How Does It Work?
When you compartmentalize your web browsers, you simply make use of different browsers for different online activities. It is a way of splitting your internet activities into various browsers, which makes it difficult for them to be tracked.
Here is the explanation.
Take, for example, the essential things you do on the internet including emailing, online banking, and social media. By compartmentalizing your browsers, you use one browser for email, a different one for online banking, and a different one for your social media.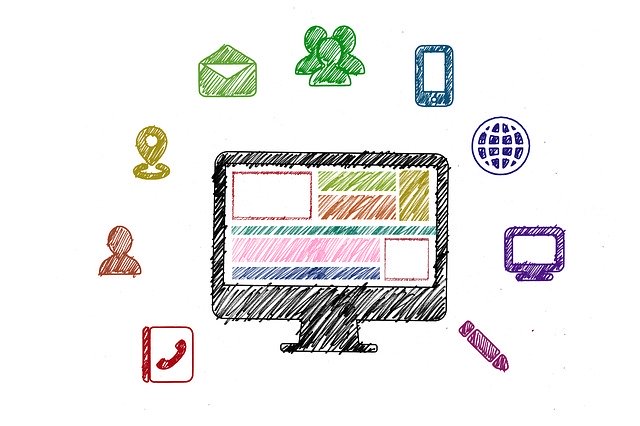 Through browser compartmentalization, your online activities will be impossible to track as websites cannot link what you do in all browsers. Yes, cookies and other data can still be collected, but sites cannot share them between browsers. What you do in one browser will be inaccessible in the other, even if it is the same website.
To make this work, you need to properly decide on which browser is best for which online activities. Some browsers function exclusively for some online activities than others. Also, you should endeavor not to misuse the browsers, what you specified a browser for should be only what you should use it for, nothing else.
READ ALSO: The Most Secure Online Password Generators You Should Consider
For some people, browser compartmentalization can be difficult or tedious because of the task of switching browsers all the time. But,the benefits of browser compartmentalization show that it is worthwhile.
What In The Danny Bonaduce Is Browser Compartmentalization, Anyway?
Browser compartmentalization is using two or more browsers on the same PC for separate online activities. 
For instance, using a Mozilla Firefox for checking and accessing your emails, Google Chrome browser for accessing your social media accounts, and Opera for banking activities and online transactions all on the same PC, and perhaps simultaneously.
Benefits of Browser Compartmentalization
Browser compartmentalization offers specific benefits to you as an internet user. If it were not beneficial, there would be no need for this post.
The number one benefit you enjoy when you compartmentalize your browsers is online privacy. Due to the numerous threats and crimes committed on the internet every day, online privacy is something everyone needs.
When you visit a website like Facebook on a browser, and it collects cookies, if you log into your online banking on that same browser, Facebook will be unable to track that you are the owner of the online banking account. But when you log into your online banking in another browser, Facebook will be unable to track you, and thus your privacy is maintained.
Browser compartmentalization also offers anonymity because if websites are unable to track all your activities, they won't know who you are and so you stay anonymous on the web.
How To Compartmentalize Your Web Browsers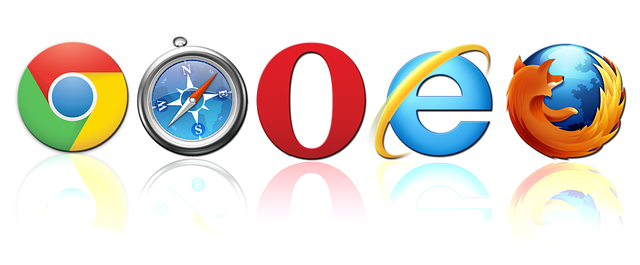 It is simple, just download different web browsers and split your essential online activities among them. That's the basis, but it requires a bit more than that.
As earlier stated, some browsers function exclusively for some online activities than others, so you need to properly decide on which browser is best for which online activities.
What browsers are ideal for your online activities? Here are some recommendations:
1. Online Banking – Brave Browser
Brave browser is an ideal browser for carrying out online banking activities due to its privacy features. The browser focuses mainly on security, privacy, and fast performance. For your online banking, you need a browser that is fast to avoid transaction interruptions, and it also should be secure to maintain your privacy – Brave Browser offers all of these. It is available for both mobile and desktop.
2. Social Media – Google Chrome
A browser such as Google Chrome makes it easy for you to manage all your social media accounts. The browser speed is impressive, and the tabs and menus are laid out in such a way that they are easy to access. If you access your social media accounts on a desktop, you can install the Social Media Hub chrome extension. You can manage all messages, notifications, and feeds with it.
READ ALSO: Essential Google Chrome Add-ons for Security
3. Online Streaming – Mozilla Firefox
With Mozilla add-ons, you can stream almost any multimedia content on the internet with the Mozilla Firefox web browser. Mozilla Firefox features visual tabs such that you can open various tabs without losing track of which is which. Videos and other content you stream on Mozilla Firefox can be sent to television for better viewing. With the OpenVideo add-on, you can stream videos without ads and malware.
4. Email Tasks – Google Chrome
Gmail is the most popular email service. Both Google Chrome and Gmail are from Google, so the browser was optimized to support Gmail. This makes Google Chrome an ideal browser from which you can manage your email – send and receive emails. The browser is also functional for other mail services. The Mailto Chrome extension allows you to easily send content via mail as you browse without opening your mail.
5. Random Browsing – Aloha Browser
For casual browsing, the Aloha Browser is recommended for browser compartmentalization. It is fast and secure. It loads web pages about 2x faster than most web browsers. It has a built-in file manager where downloaded files are stored and can be managed. You can create various folders within the file manager. Notably, the Aloha browser features a free VPN which you can use in accessing restricted sites as you browse.
How To Do Browser Compartmentalization Online?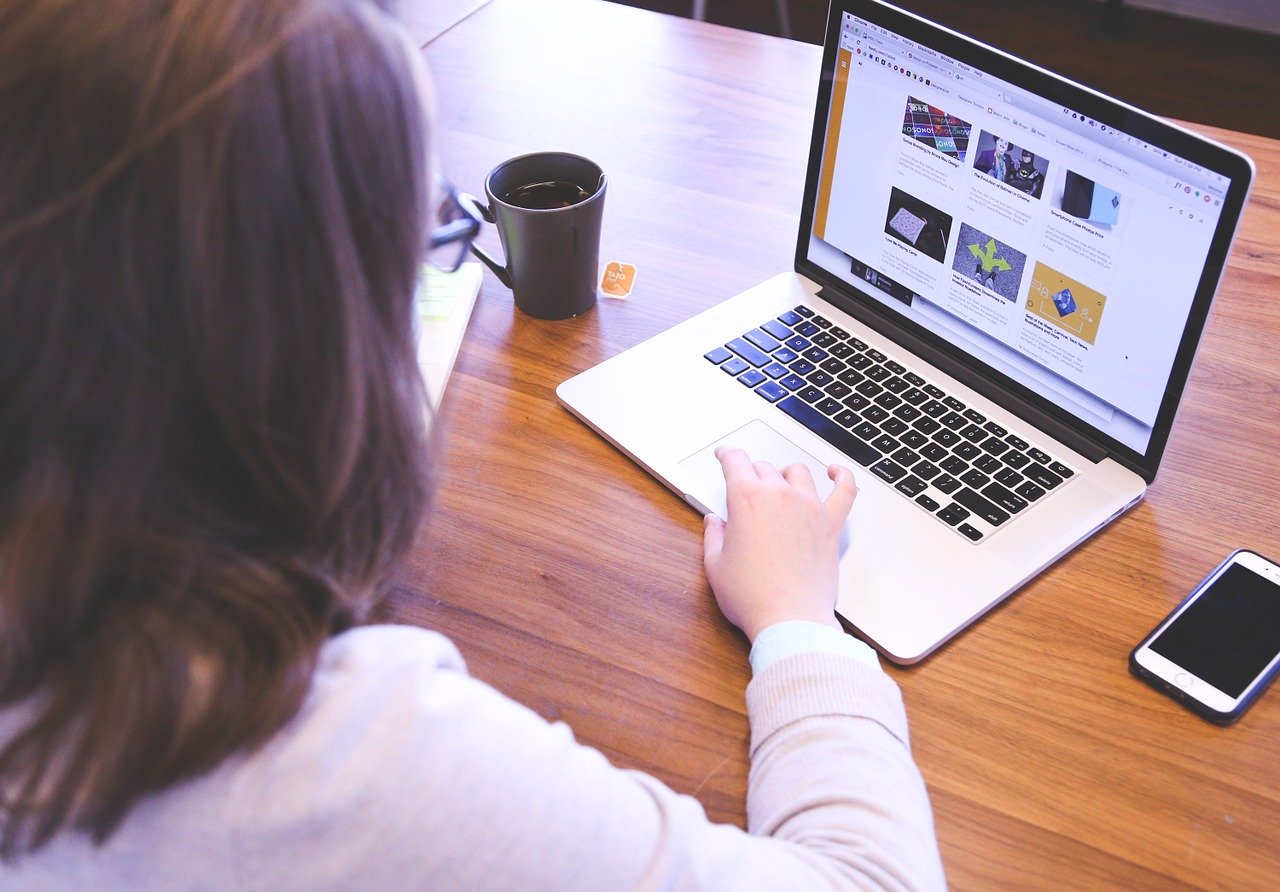 To start with, you will need four browsers; a browser solely dedicated to doing financial transactions online; this browser can also be used to log into subscription accounts. 
A second browser for accessing social media networks such as Facebook, Instagram, Twitter, YouTube, TikTok, etc. Then a third browser for checking emails, and a fourth browser for browsing the web and using search engines.
Why Do You Need A Private Browser?
You need private browsers to keep your browsing activities private; however, they don't keep you anonymous from your organization or ISP. 
When you browse the web with a private browser, it won't keep a log of your browsing activities; neither will it store cookies that help the site track your activities or store your username and password.
Therefore, it is imperative that you compartmentalize your web browsers to minimize the risks of exposing your browsing activities in case of a data breach.
Why Should I Use Compartmentalization?
Browser compartmentalization is a privacy technique that splits your online activities between several browsers, keeping your data and online activities more private. 
Using one browser for all your online activities can compromise your online privacy and security. e.g., when you use the Google search engine, Facebook, emails, and you visit other websites online, Facebook and Google can use cookies to track your activities online on the same browser. 
However, this is not possible when you compartmentalize your activities in separate browsers because your browsing activities stay private, and you enjoy anonymity since websites won't know who you are if they can't track your activities.
Should I Use Multiple Web Browsers?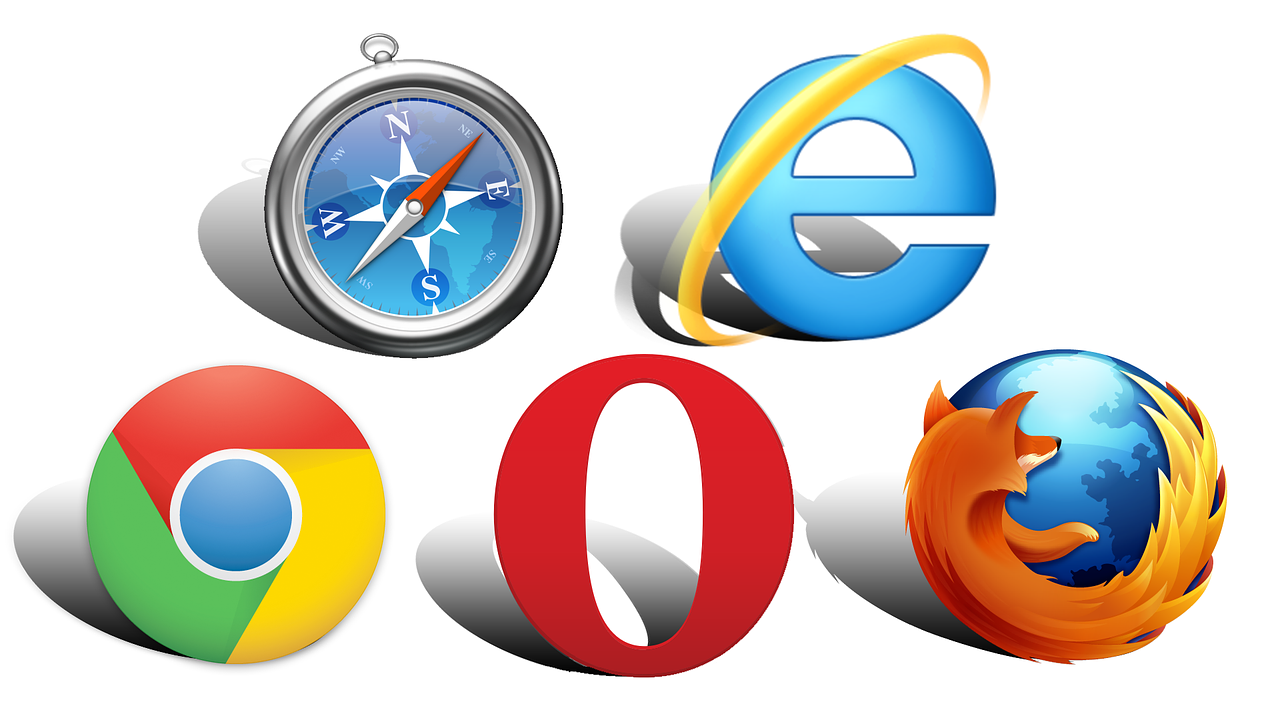 You may need to access multiple websites at once. Opening too many tabs on one browser will make browsing difficult and complicated.
So Yes! You should use various web browsers in other to separate your online activities. One other thing to bear in mind is that some online platforms work better on some browsers than others.
Carrying out all your internet activities with one browser puts you at privacy risk as all your data will be accessible to breached websites when you visit them. Also, it may result in so many caches and cookies, which might slow down the performance of the web browser.
READ ALSO: 5 Secure Online Payment Services to Consider
How To Use Mozilla Firefox Multi-Account Containers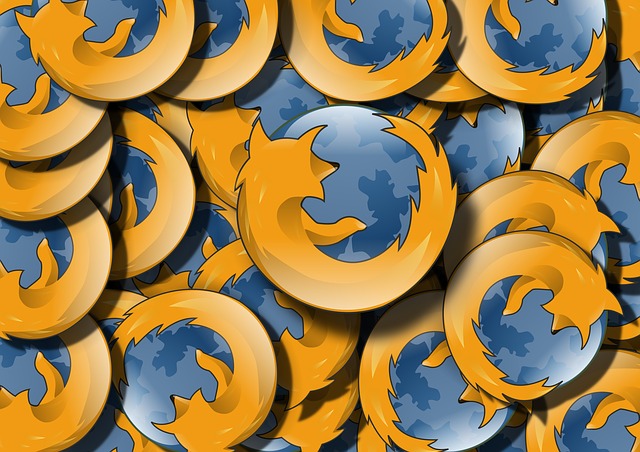 Another way to compartmentalize your Mozilla Firefox web browser is to use the Multi-account containers.
Conversely, Firefox Multi-Account containers enable you to separate your online activities without changing browsers. It opens tabs in different containers such that browsing activities are kept far away from each other. Here's how:
Download the add-on on the Mozilla website
Install it on your Mozilla Firefox browser
Adding Containers
With the add-on installed, you need to set up various containers for various online activities. To do so;
Click the Edit Containers or + sign at the right-hand side of the menu tab
Choose a color for your new containers
Enter the container name
Save
Browsing With Containers
You can browse by simply selecting your preferred container before loading any web page. Also, when you right-click on any link, you will find an "Open link in New Container Tab" option. When selected, the link is sent to and opened in a new container.
READ ALSO: 6 of the Best Lightweight Browsers for PC
Browser Compartmentalization Best Practices
Aside from browser compartmentalization, there are other methods of protecting your online activities. They include:
VPN
Virtual Private Networks are known for masking IP addresses. Most hackers who carry out cybercrimes do so when they can hack the IP address of their victims. With a VPN hiding your actual IP address, it will be impossible for such to happen.
You can check out our list of the best VPN services.
Ad-blocker
Malware accounts for about 28% of cybercrimes committed on the internet. Adware is a cyberthreat that comes in the form of a web advert. When you click on it, it accesses your privacy and steals private data. An ad-blocker can help you browse ad-free and thus protect you from Adware effects.
App Permissions
Often, websites and apps do ask for permission for data access. Some platforms can be breached by hackers, which means your data can be stolen from a third party. Therefore, you should be mindful of applications and web extensions you give permissions to access your privacy.
Clean Cache
System optimization tools can help you free up your devices from temporary and internet files that may affect your PC performance. With a recommended solution such as CCleaner Plus, you can clear caches off your internet-enabled devices. That way, your internet activities will remain untraceable owing to website cookies.
READ ALSO: What is the Next Line of Action after being Scammed Online?
Web Browser Compartmentalization: Frequently Asked Questions
How Do You Secure Your Browser?
You can secure your browser by keeping your browser updated regularly by: 
Setting your browsers to auto-update

Updating your browser plugins regularly

Uninstalling plugins not in use

By using an anti-exploit program like Malwarebytes 

Use browser extensions only when you have to
Why Is Browser Security Important?
Your browser is the gateway between you and the internet; hence, it is constantly under attack from cyber threats. 
Securing your browser prevents unauthorized access to your personal information, which can put you in danger; it also prevents hackers from exploiting likely vulnerabilities in your browser, and it prevents malicious websites from accessing your PC.
Should I Compartmentalize My Web Browsers?
Yes, you should compartmentalize your web browsers. Using multiple browsers helps you keep your online activities organized; if you work from home, having a separate browser for remote work activities separates your work life from your personal life. 
In addition, it increases your privacy and anonymity by preventing trackers from tracking your digital activities.
Do You Want A Secure Browser That Truly Keeps Your Data Private?
Sure you do! You need a secure browser to protect your privacy, keep you safe online, and prevent third parties from stealing personal data from your PC. 
In essence, Tor Browser, Brave, Firefox, Waterfox, Ungoogled Chromium, Pale Moon, and Iridium are examples of secure and privacy-optimized browsers you can use for data compartmentalization.
READ ALSO: Tor Over VPN Guide: How To Combine Tor Browser With VPN [+5 Best VPNs]
Why Should You Use Multiple Web Browsers For Compartmentalization?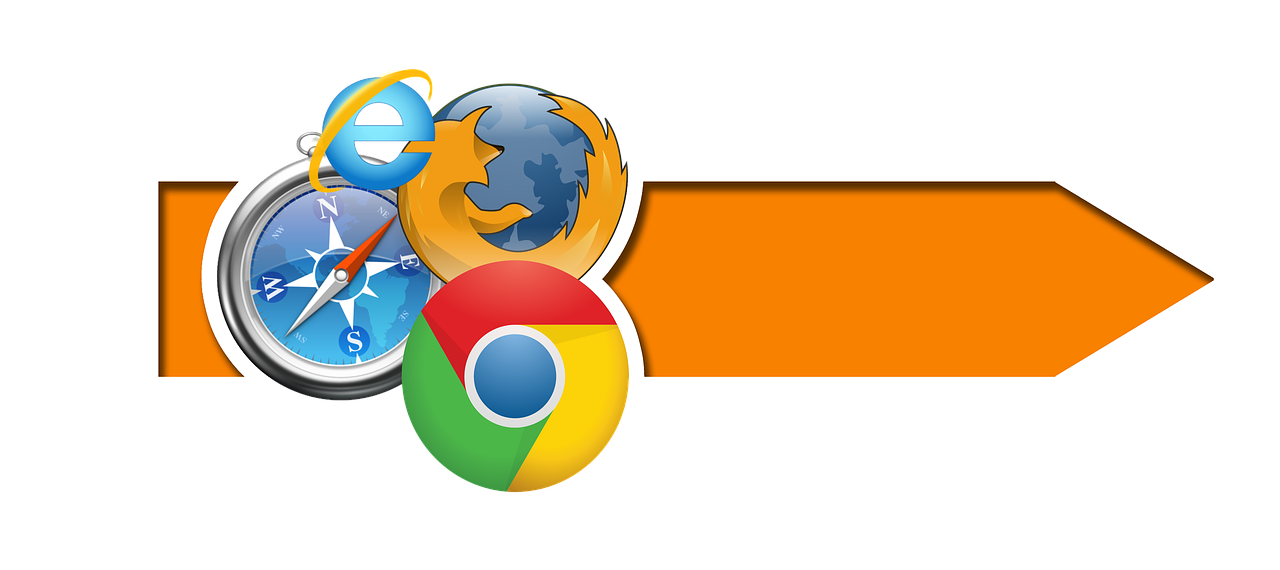 You should use multiple web browsers to enjoy a higher degree of privacy and anonymity, keep your tasks organized, and enjoy unique features offered by different browser types. 
Take, for instance, the Brave browser is ideal for online transactions due to its robust security features, Google Chrome for social media, Mozilla Firefox for online streaming and downloading, Waterfox for email communication, and Aloha Browser for general browsing and using search engines.
Which Web Browser Is Best for Online Privacy?
Most modern browsers are optimized for online privacy, but some are more reliable than others. To maintain your online confidentiality, web browsers such as Brave Browser and Tor are recommended. Other web browsers you can try include Waterfox, Ungoogled Chromium browser, Microsoft Edge, and Firefox Quantum Edition. These are the best secure web browsers for online privacy.
A Final Word On Browser Compartmentalization
It is imperative to secure your privacy on the internet so you have to consider that you compartmentalize your web browsers. If your data gets into the hands of cybercriminals, there is no limit to the harm they can inflict.
There are various methods via which you can protect your online privacy, and browser compartmentalization is one of them. It is an easy technique you should find it more comfortable to carry out.
In case you have any questions regarding how to compartmentalize your web browsers, let us know via email or by commenting below.
---
INTERESTING POSTS