In this post, we will show you the online security tips for seniors.
As cybercrime is gaining more grounds daily, seniors who browse the internet are expected to be more security-conscious while online, especially older adults.
These days, cybercriminals are on the loose, they tap into computers, phones and even break into the cyber-infrastructure of companies and nations. Though we cannot stop seniors from using the internet, it appears as though seniors are more prone to being the victims of cybercrime than younger ones. 
Old aged internet users are scammed on the internet like never before. They have to be cautious about how they use the internet and what they do on the internet.
Online Security Tips For Seniors
In this article, we have penned down a few tips and safety measures that should assist old citizens in using the internet safely.
1

. Use password on your devices
Unfortunately, a lot of seniors do not make use of a password on their devices. This makes it easy for any random person that picks up these devices to access it and retrieve sensitive data from the device.
When you apply a lock on all your devices such as a tablet, computer, and phones using a safe password, it will keep spying eyes out. The stored information is encrypted in case any of these devices are stolen or missing.
We advise seniors always to make use of strong passwords. Please write down this password in your diary and keep it in a location that is easy to find in your home, in case you forget your password.
A secure password can be a sentence that is between 8-12 characters long. We also suggest that you use a mix of letters, symbols, and numbers and no personal information. Cybercriminals can even steal passwords. Seniors are encouraged to add two-step authentication to accounts that give second phase protection. 
2. 

Be careful with sensitive emails and messages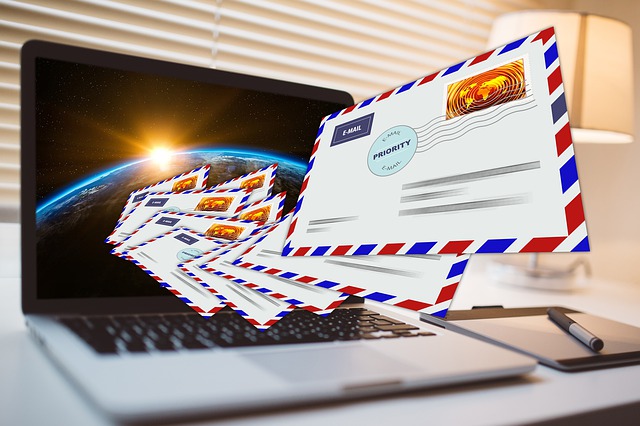 We advise seniors to dismiss emails and messages that create panic and require urgent attention. Such emails may indicate that there is a problem with their taxes or bank account. These types of emails or messages are usually bogus. Seniors should verify the source of such emails from their account officers before they act.
Most of these emails come with links. Clicking on the links in emails is always how internet criminals obtain personal information from victims. If an email looks odd, even if the person who sent it is known, it's better to delete it. 
3. 

Be careful with what you share
We encourage seniors to be cautious with what they share on social media sites such as Facebook, Twitter, and Instagram. Posting pictures that show that you are rich could make you a target. It is also advisable never to disclose your location.
Seniors should also be careful about the kind of people they accept their friend request on Facebook 
4. 

Install an Antivirus
We recommend that seniors should install antivirus software such as Avira Antivirus, BullGuard, Heimdal Security, Norton Antivirus, Airo Antivirus for Mac, or others. 
They should learn how to activate the antivirus software. It is essential to scan your systems regularly to detect any threat. They are to be cautious of pop-up ads. Malware can mask themselves as ads to attack a device when clicked. 
We advise seniors to always clear browsing history after they are through browsing, so they don't leave sensitive data behind. We suggest they enable the standby firewall protection on their devices when browsing the internet. 
5. 

Make use of a VPN
Another online security tip for for seniors is the use of VPN. Seniors can make use of a VPN to mask their identity while online, and also protect sensitive information.
A Virtual Private Network enables users to browse the internet anonymously. It gives some level of protection and safety online. Seniors should install VPNs on their computers.
Recommended VPN service providers include Ivacy VPN, PureVPN, CyberGhost VPN, PIA, SurfShark or others.
6. 

Always log out
We advise that seniors always log out of apps and websites after they are through. If you do not log out, anyone that gets access to the computer or phone can obtain sensitive information about you, and they can use it against you in the future. 
Bottom Line
There you go! Online security tips for seniors!
You have to be smart and protect your log-in details 
Because online security is essential to all online users, you have to consider safety when browsing the internet. By applying the tips as mentioned earlier, you can be sure of your safety online.
RELATED POSTS