The need to improve your privacy and online security keeps increasing by the day. Therefore, using one of the best VPN for 2022 becomes important.
VPN is a gateway to endless possibilities on the internet. It will ensure your digital privacy from the government, internet service providers, and hackers while accessing restricted content.
Today, you will be getting the latest ranking of the best VPNs on this page.
This ranking is based on certain factors like additional features, technical specs, and reliability, among others.
So let's dive in;
Best VPN For 2022 [Tested, Reviewed & Ranked]
After a lot of background research and reviews made by our tech team, we were able to compile this list of the best VPN for 2022. We have a list of the best VPN services, you can check them out.
Here's a summary of the best VPN services for 2022.
Therefore, you be should rest assured that any VPN recommended on this today, is of great quality.
Without further ado, let's show you the description of each VPN service that you can use in the year 2022.
1. CyberGhost VPN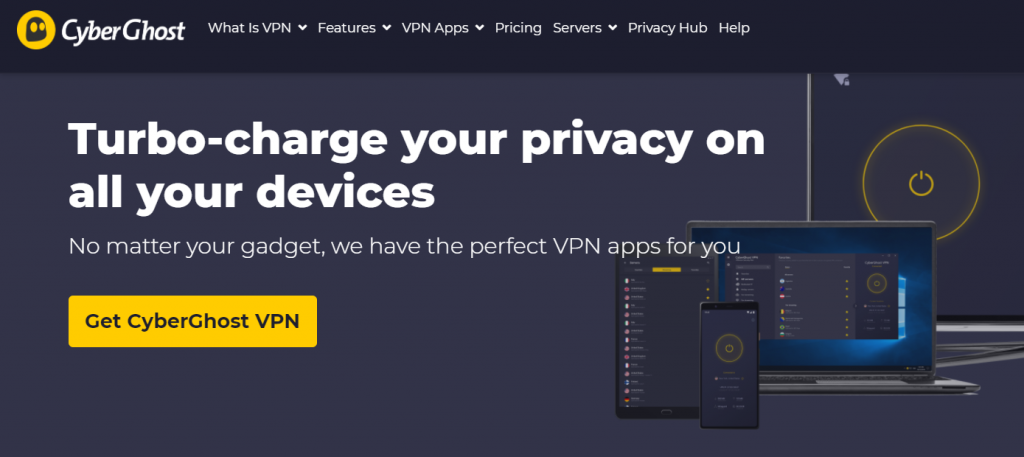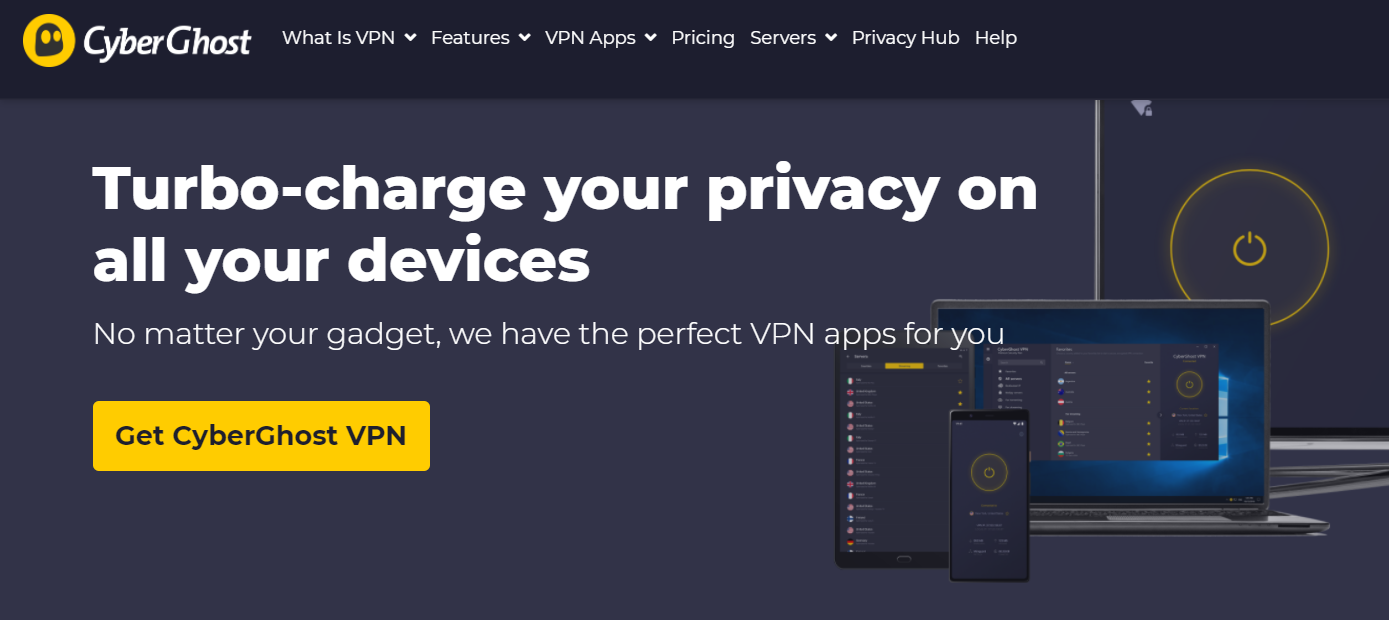 Pricing:
1 month plan – $12.99/month
6 months Plan – $6.39/month
2 Years Plan – $2.25/month
CyberGhost VPN stands out from the competition as one of the best VPN services for 2022. Notably, its Android app has a dedicated streaming tab to allow you to access over 30 different streaming services, including US Netflix and YouTube, and BBC iPlayer in the United Kingdom.
Another useful feature is the availability of sliders to block malicious ads and websites.
There is also an option to enable data compression, which is useful when you have a limited mobile data plan.
Key Features of CyberGhost VPN
It is located in Romania
It has 5,000 servers in more than 60 countries
Allows up to 7 simultaneous connections
Smart DNS functionaility
Zero registrations
It has a Kill switch feature.
==>> Get CyberGhost VPN
2. Surfshark VPN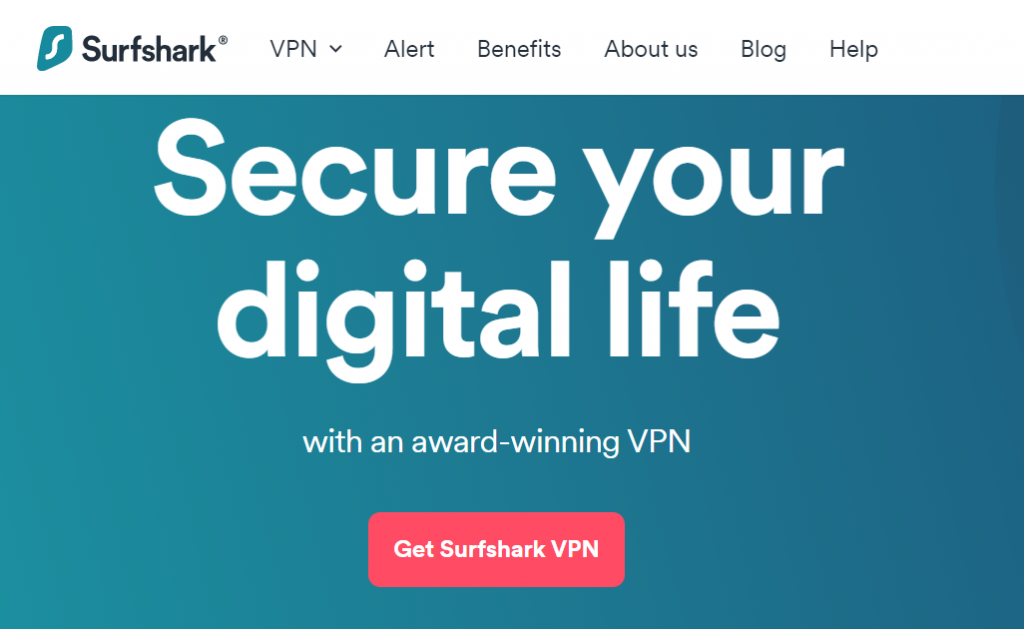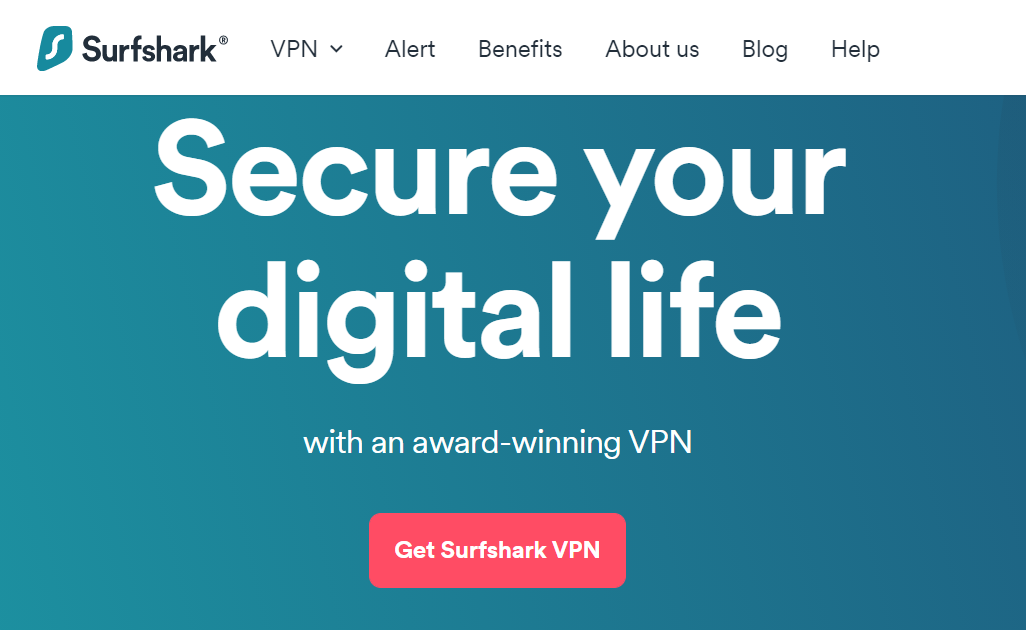 Pricing
1 month plan – $12.95 per month
6-month plan – $6.49 per month
24 months plan – $2.49 per month
SurfShark VPN is one of the best VPN for 2022 that has security features.
It is located in the British Virgin Islands, which have no data retention or sharing laws, unlike some of the other VPNs on this list.
You can use them with any digital device you like, even with Fire TV. In fact, you can switch to your preferred VPN protocol to access any app or website.
It also has one of the affordable long-term plans among the VPNs we've tested. A 24-month plan will cost you $59.76, which works out to just $2.49 per month.
Key Features of Surfshark VPN
It is located on British Virgins Island
It has 800 servers in more than 50 countries
Allows unlimited simultaneous connections
No logging policy
Ads Blocking and Smart DNS
It has a Kill switch feature
Cross-platform compatibility
It has a split tunnel feature
==>> Get Surfshark VPN
3. Private Internet Access VPN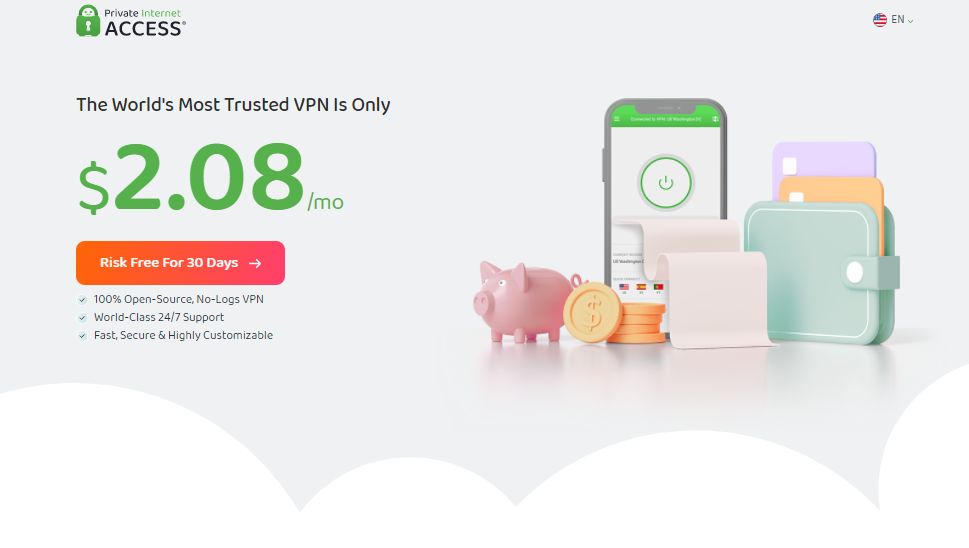 Pricing
1 month plan – $11.95/month
1 year plan – $3.33/month
3 years plan – $2.08/month (+ free 2 months)
PIA VPN is also one of the best VPN for 2022.
This VPN does not store any logs related to traffic, session, DNS, or user metadata.
In other words, there is no monitoring of what the user does online. This means that anyone who opts for the service can download and browse without worrying that they're being watched or judged for what they're doing.
In addition, the company offers more than 3,200 data centers in 46 different countries, including Brazil, the United States, Russia, and the United Kingdom.
Key Features of PIA VPN
Unlimited bandwidth and simultaneous connection
No logs
Dedicated Apps
Block ads
24/7 live support
Powerful Encryption
==>> Get Private Internet Access VPN
4. ExpressVPN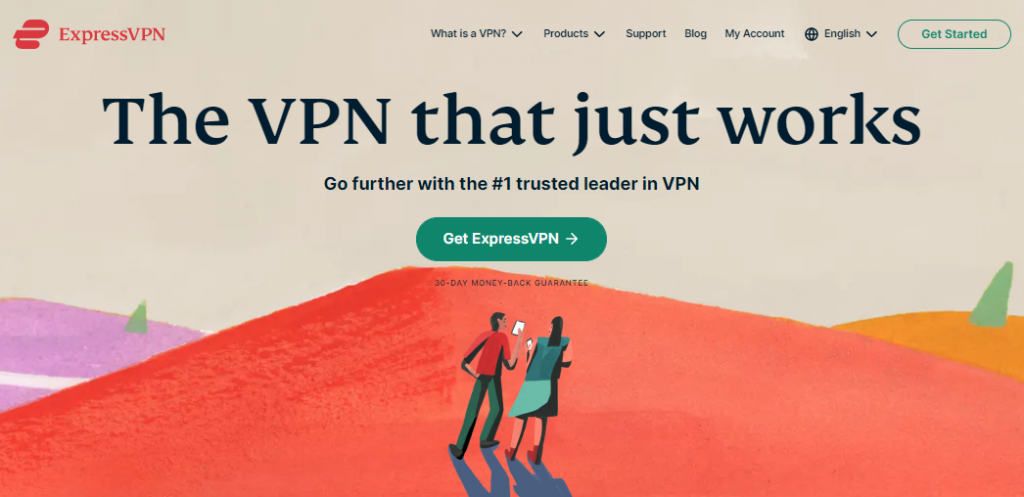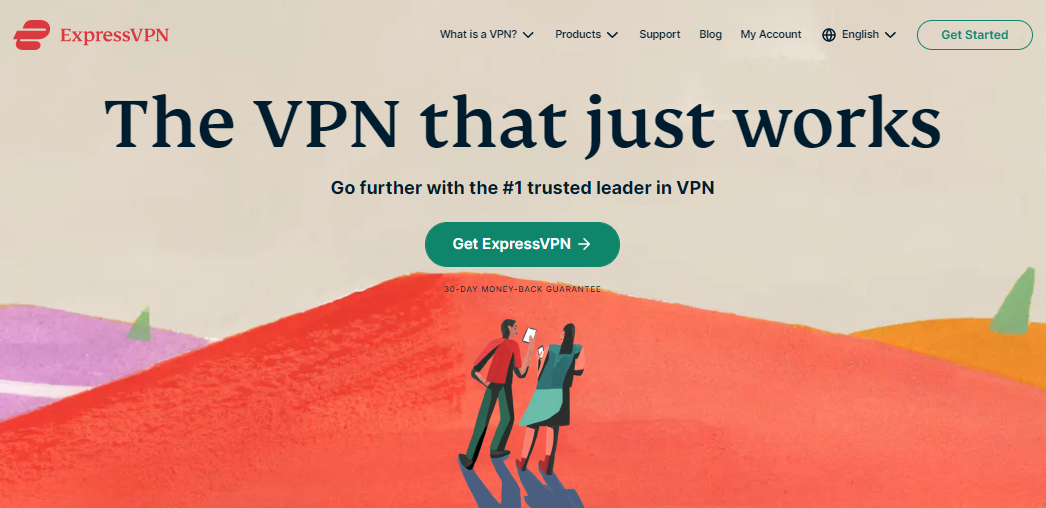 Pricing
1 month plan – $12.95/month
6 months plan – $9.99/month
12 months plan – $6.67/month + 3 months free
ExpressVPN is another best VPN for 2022 on this list today with 3,000+ servers spread across 94 countries.
You can select your server or rely on ExpressVPN's Smart Location feature to choose the best one available.
The app even has a built-in ping tester to help you get the fastest connection.
Among all the VPNs we tested, ExpressVPN provided the fastest speeds we've seen, even over far distances like the US and Australia.
Express VPN has a strict no-logging policy and it's a solid option for those who value their privacy.
Key Features of Express VPN
It is located on British Virgins Island
It has 3,000+ VPN servers in more than 94 countries
Allows up to 5 simultaneous connections
It works well with Fire TV
No logging policy
It has a Kill switch feature
It has a split tunnel feature
==>> Get ExpressVPN
5. ZenMate VPN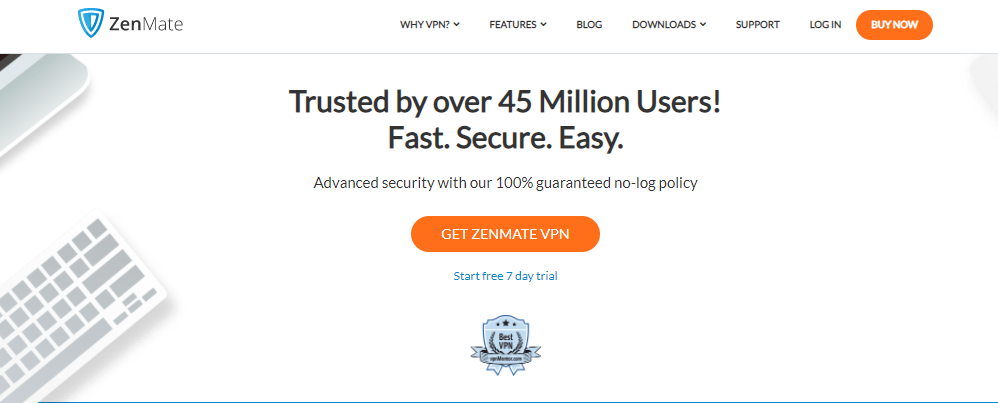 ZenMate Pro Pricing
1 month plan – $7.99/month
6 month plan – $3.19/month
1 year plan – $1.99/month
ZenMate Ultimate Pricing
1 month plan – $10.99/month
6 month plan – $5.39/month
18 months plan – $2.22/month
ZenMate VPN is one of the fastest on this list and also one of the best for 2022.
It is a VPN that is suitable for streaming and torrenting. It is also used to unblock unblocks Netflix US, Amazon Prime Video, Disney Plus, BBC iPlayer, Hulu, and other geo-restricted channels.
Therefore, if you love movies so much, then you should consider the ZenMate VPN.
Millions of customers have testified to the quality of this VPN. So you can't go wrong choosing it. Besides, it is an affordable VPN.
Key Features of ZenMate VPN
It has a Smart Locations feature.
It has Favorites Option
It is available for Windows and macOS.
ZenMate mobile app is available
It has browser extensions.
==>> Get ZenMate VPN
6. PureVPN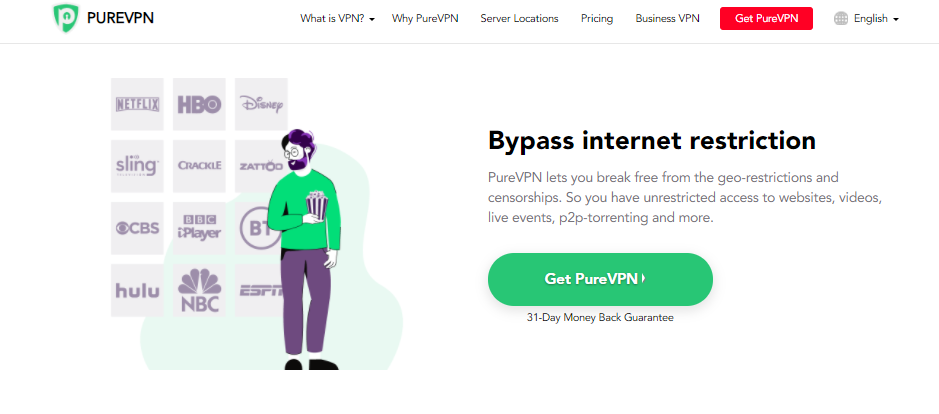 Pricing
1 month plan – $10.95/month
1 year plan – $3.74/month
2 years plan – $2.91/month
PureVPN is one of the best VPN for 2022 that offers strong encryption with a lot of protocols to select from.
It uses AES-256 Encryption which makes it safe to use. Meanwhile, a feature that makes it unique is its Always-On Audit.
This VPN is an authority in the field of cybersecurity and has gathered a huge amount of users since it was founded.
Key Features of PureVPN
It is located in Hong Kong
It has more than 150 countries.
It has works well for torrenting and any streaming service
Simultaneous connection
Good for Netflix
It has a no-logging policy
==>> Get PureVPN
7. NordVPN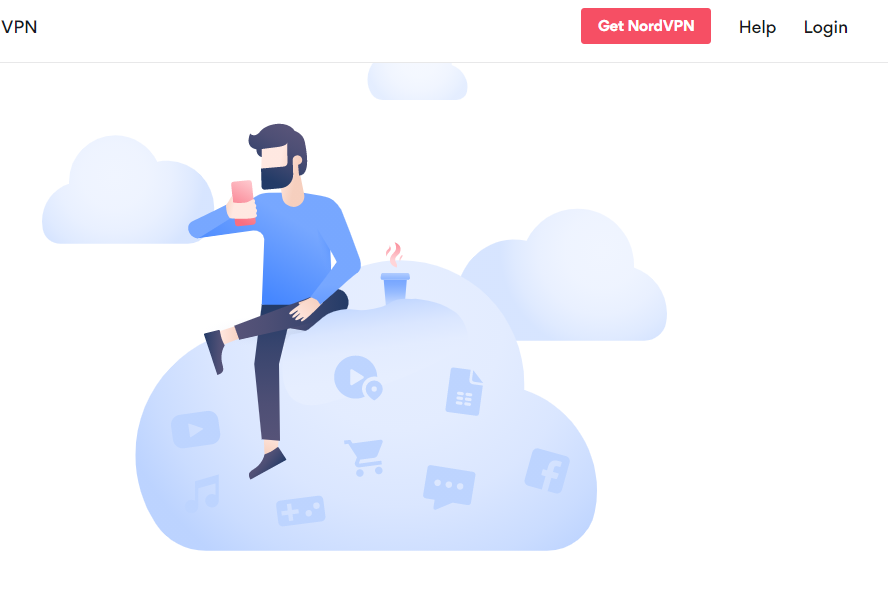 Pricing
1 month plan – $11.95/month
1-year plan -$4.92/month
2 year plan – $3.67/month (+free 3 months)
NordVPN has a sweet spot when it comes to great speed, features, or affordability. Also, there is good global coverage in 62 countries.
The short-range VPN speeds are excellent, and even long-distance connections are respectable fast.
You can use NordVPN on up to six simultaneous connections from PCs, Macs, Android phones, Fire TV, and iOS devices, making it an ideal VPN for shopping and sharing with family or a group of friends.
Finally, it is one of the best VPNs for 2022 that you can use to unblock any streaming service.
Key Features of NordVPN
It is located in Panama
It has 5,000 servers in more than 60 countries
Allows up to 6 simultaneous connections
Zero registrations
Ads Blocking
It has a Kill switch feature.
It has a split tunnel feature
==>> Get NordVPN
8. TorGuard VPN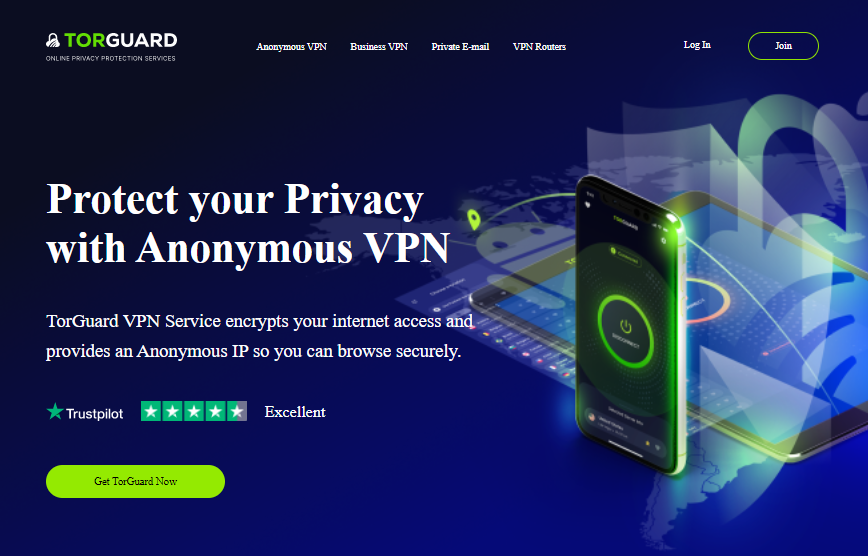 Anonymous VPN pricing
Standard plan: $9.99 per month

Pro plan: $12:99 per month
TorGuard VPN is an excellent service provider that offers the encryption of your internet access, and also provides an anonymous IP so that you can browse securely. 
Meanwhile, it's worthy of note that you could actually secure up to 12 devices at once with just one Torguard account.
Asides from maximum security, some mouthwatering benefits of TorGuard VPN include: 
Unlimited Speeds

Fast 24/7/365 customer service

Unlimited Bandwidth

100% private: No logs, no leaks

Compatibility with Windows, Mac OS, Linux

Supports iOS, Android
The categories of TorGuard VPN services are identified as Anonymous VPN, Business VPN, Private VPN, VPN Routers.
Nonetheless, TorGuard has thousands of global VPN servers in many countries worldwide. Getting unlimited bandwidth and minimal latency is one reason to consider Torguard VPN. Hence, you can deploy any of the TorGuard VPN server to spoof your virtual location.
==>> Get TorGuard VPN
9. Ivacy VPN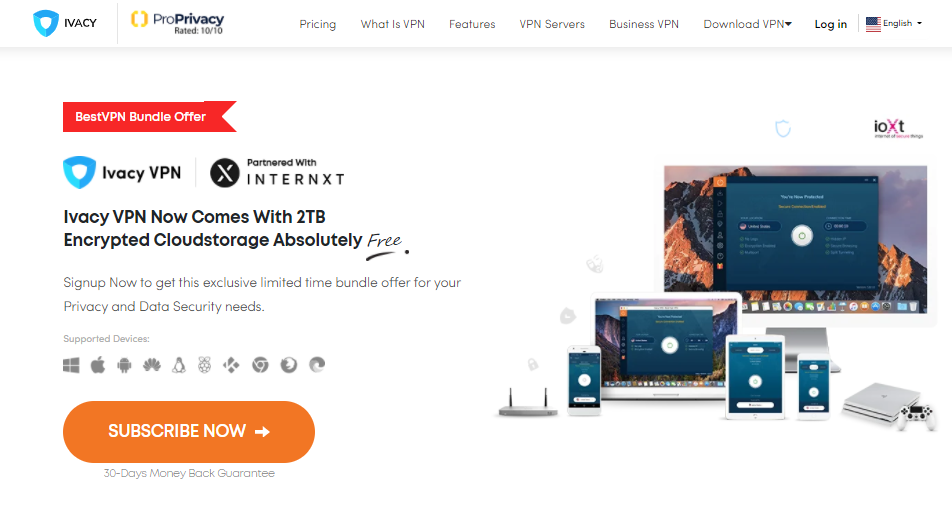 Pricing
1-month plan – $9.95/month
1-year plan – $3.50/month
5-year plan – $1.33 per month
Ivacy VPN is based in Singapore and has always proven itself to be one the best VPNs ever because of its great features.
The VPN has standard encryption and uses 256 military-grade encryption.
It comes with several protocols which include; TCP, UD, Open VPN, IPSEC, IKeV, and L2TP.
Based on research, we discovered that a lot of customers are satisfied with the service of Ivacy VPN.
Key Features of Ivacy VPN
Server Switching.
Purpose Selection.
P2P Servers.
Simultaneous Logins.
Data Transfer.
Split Tunneling.
Anonymous Browsing.
Public Wi-Fi Security.
==>> Get Ivacy VPN
10. ProtonVPN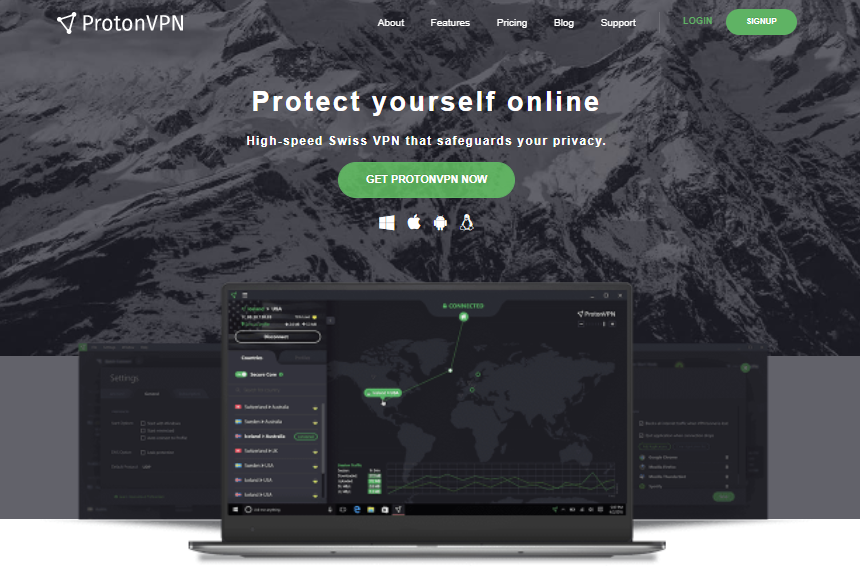 Pricing:
Basic: 4€ 

(charged at 48 € yearly)

Plus: 8€ 

(charged at 96€ yearly)

Visionary plan: 24€ 

(charged at 288€ yearly)
ProtonVPN is yet another VPN service provider that focuses on making online privacy as something that's readily available to all. In order to achieve this, it has zeroed in on making the high-level security innovation in ProtonVPN easy to utilize, and openly accessible.
Plus, they are notable for offering one of the best free VPN services. Likewise, you can apply it as your business VPN because it supports multiple devices and connections.
It is one of the few VPN companies that is straightforward about who actually runs the service; hence, it has nothing to hide. That makes it easier for clients to access its security, and have confidence in the fact that their data is safe and secure always.
ProtonVPN has previously built ProtonMail, which is considered to be the world's largest encrypted email service.
Check Out: ProtonMail 40% OFF Deal
Among other benefits, ProtonVPN guides against unintentional DNS spills. Therefore, all browsing histories are safe and secure from any sort of secret monitoring.
With ProtonVPN, you need not compromise your privacy online as it assures safety!
==>> Get ProtonVPN
11. TunnelBear VPN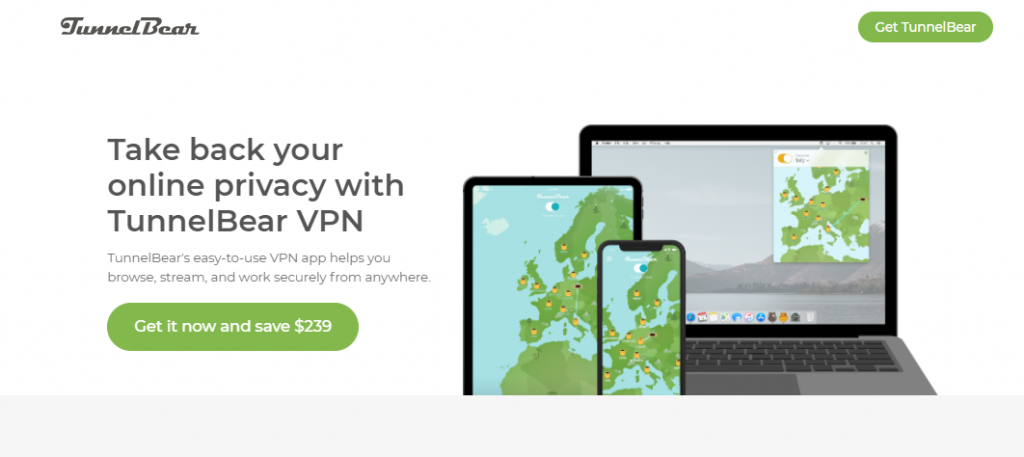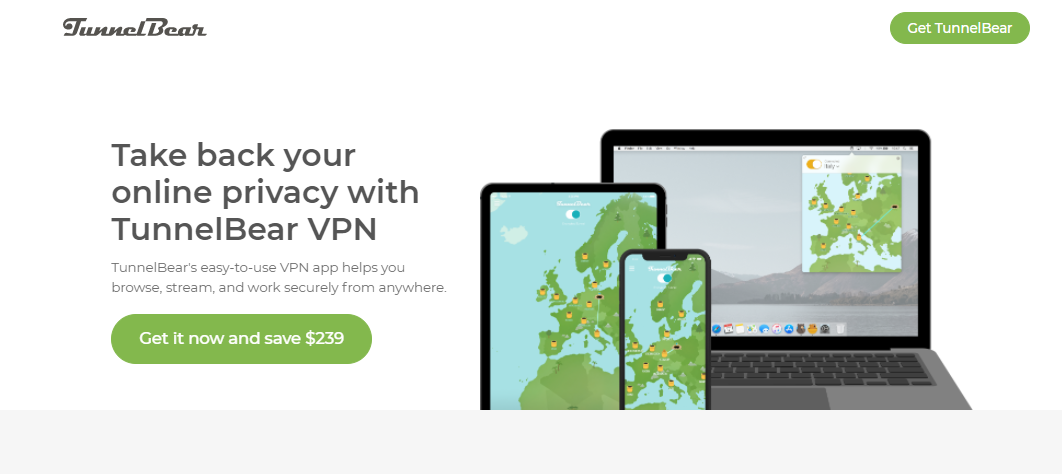 Pricing:
1 year plan – $4.99 per month
2 year plan – $4.17 per month
3 year plan – $3.33 per month
TunnelBear VPN is the best VPN to protect your privacy.
With this VPN, you can unblock streaming services such as Netflix, DAZN, YouTube, and much more.
Aside from being a Virtual Private Network, it has solid security features which makes it a good fit for this list.
Meanwhile, you will enjoy the paid version of this VPN better because it comes with better features.
Key Features of TunnelBear VPN
Has the Fastest Tunnel
Has TCP Override feature.
Has a VigilantBear which strengthens privacy while connecting and reconnecting.
Has GhostBear which fights censorship on restrictive networks.
Trusted Networks
==>> Get TunnelBear VPN
12. VyprVPN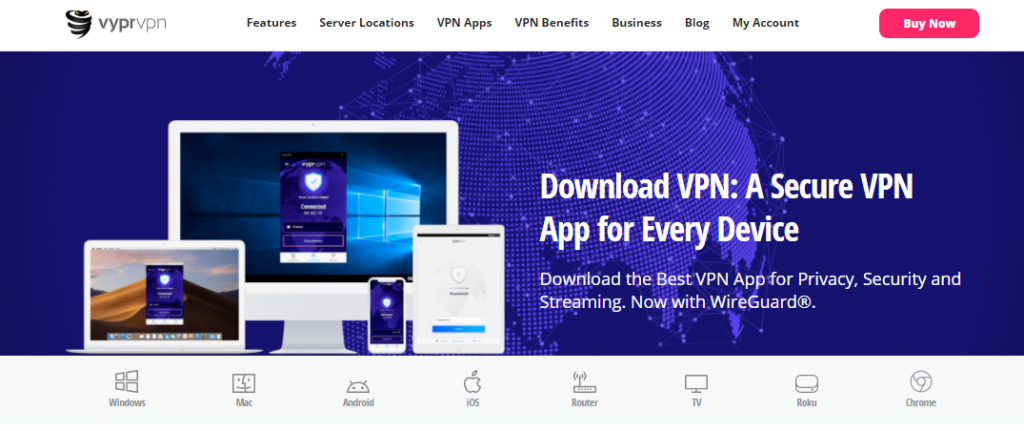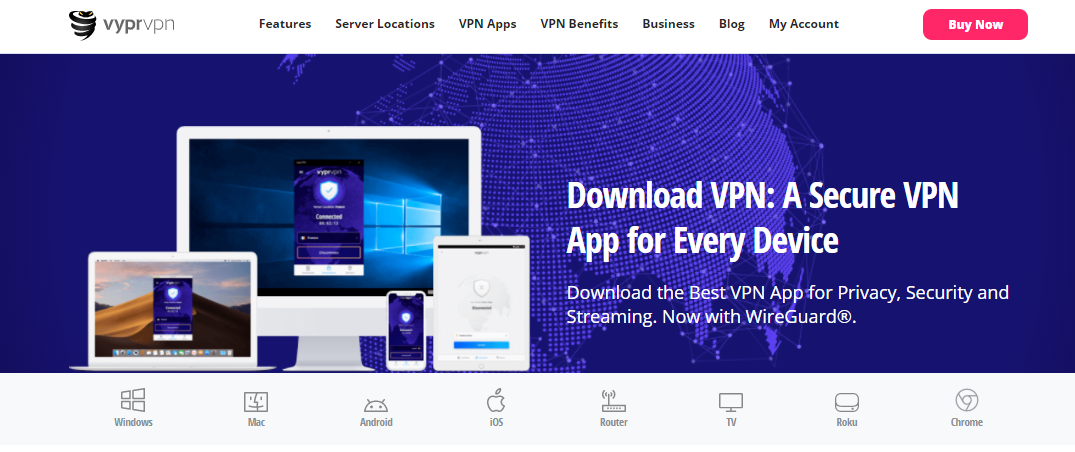 Pricing
2 Months Plan – $6.47 per month (includes 1 free month)
18 Month Plan – $2.50 per month (includes 6 free months)
36 Month Plan – $1.67 per month (includes 12 free months)
This list of the best VPN for 2022 wouldn't be completed without including VyprVPN, an affordable VPN service.
It is a solid VPN that comes with some great features.
It is capable of unblocking a good number of streaming platforms including Netflix.
Also, it is one of the most reliable VPNs for people who reside in China.
Key Features of VyprVPN
Public Wi-Fi Protection.
Kill Switch
Protocol Selection
Automatic Port Selection.
DNS Configuration.
Automatic Reconnect.
Startup Options.
TAP Adapter Configuration.
==>> Get VyprVPN
13. IPVanish VPN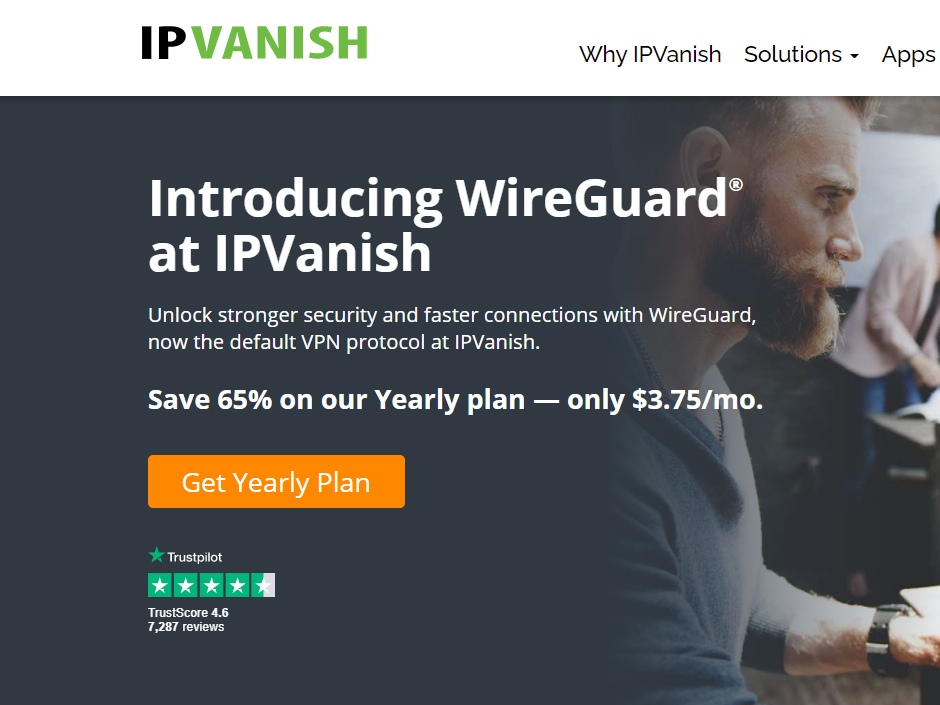 Pricing
Monthly – $10.99
Yearly – $3.75 per month
2-year plan – $3.75 per month
IPVanish is an excellent VPN if your primary goal is to secure your local internet connection.
It has apps for almost all platforms and you can use it on up to 10 devices simultaneously, which is way more than what ExpressVPN and NordVPN offer.
This VPN company is located in the US and is owned by a major corporation called StackPath.
Unlike some other VPNs, IPVanish doesn't keep any logs.
In terms of security, IPVanish is one of the most secure VPNs on offer, both in terms of encryption and security protocols.
Key Features of IPVanish
It is located in the United States.
It has 1,300 servers in more than 60 countries
Allows up to 10 simultaneous connections
Unlimited bandwidth
Zero registrations
It has a Kill switch feature.
It has a no-logging policy
It has a split tunnel feature
==>> Get IPVanish
14. PrivateVPN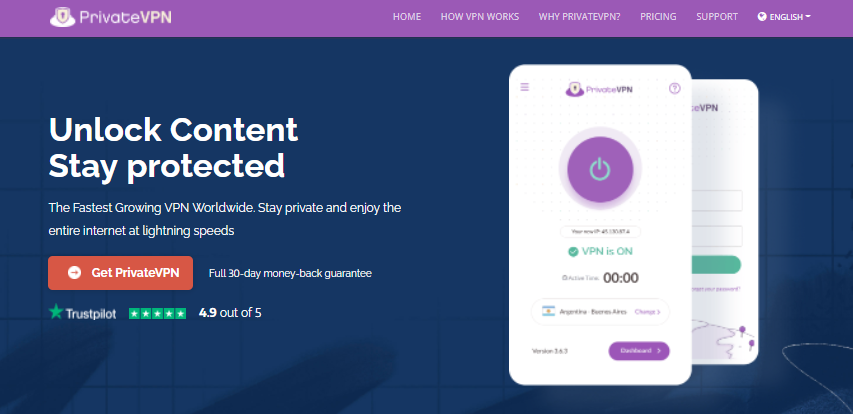 Pricing:
1-month plan – $8.99 per month

3 months Plan – $6.00 per month 

36 months Plan – $2.00 per month

(with a 30-day money-back guarantee)
PrivateVPN is also considered one of the fastest VPN service providers.
It strives to provide fantastically ultra fast speed connections with lower latency. When it comes to getting a VPN service provider that assures security, privacy, and competitive pricing, PrivateVPN is certainly the right choice for you.
Additionally, PrivateVPN has the ability to bypass censorship and access blocked content with ease. It ensures that your personal details are safe and never shared with anyone. 
In the case of its compatibility, it's essentially compatible with Windows, Mac, iOS, Android, and Linux. Ease of installation of any of their VPN app and general use are other benefits to enjoy with the use of PrivateVPN.
Basically, PrivateVPN upholds various VPN protocols; hence, to select the one that best suits your network, you would need to set it to automatically select the VPN protocol of your choice on the app.
==>> Get PrivateVPN
15. Namecheap VPN (FastVPN)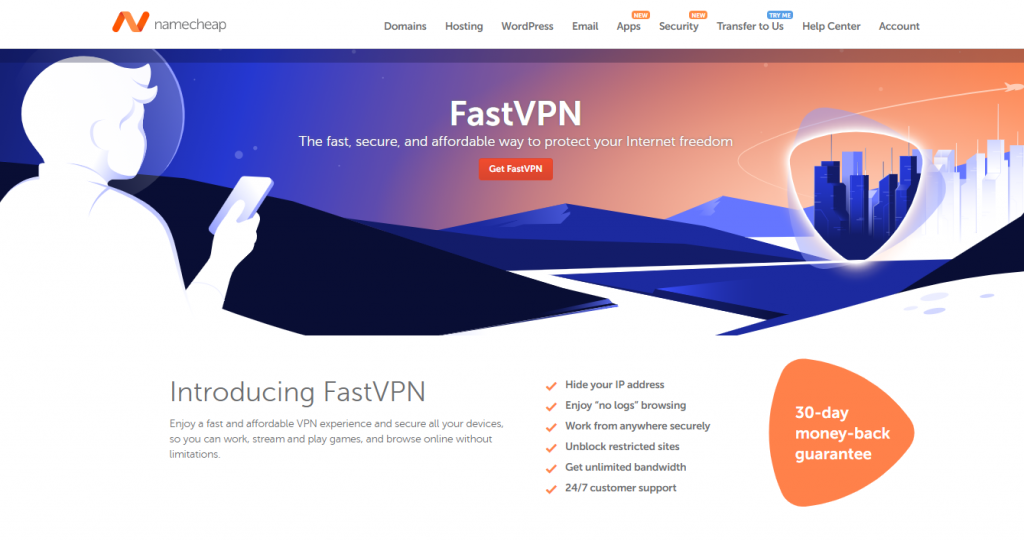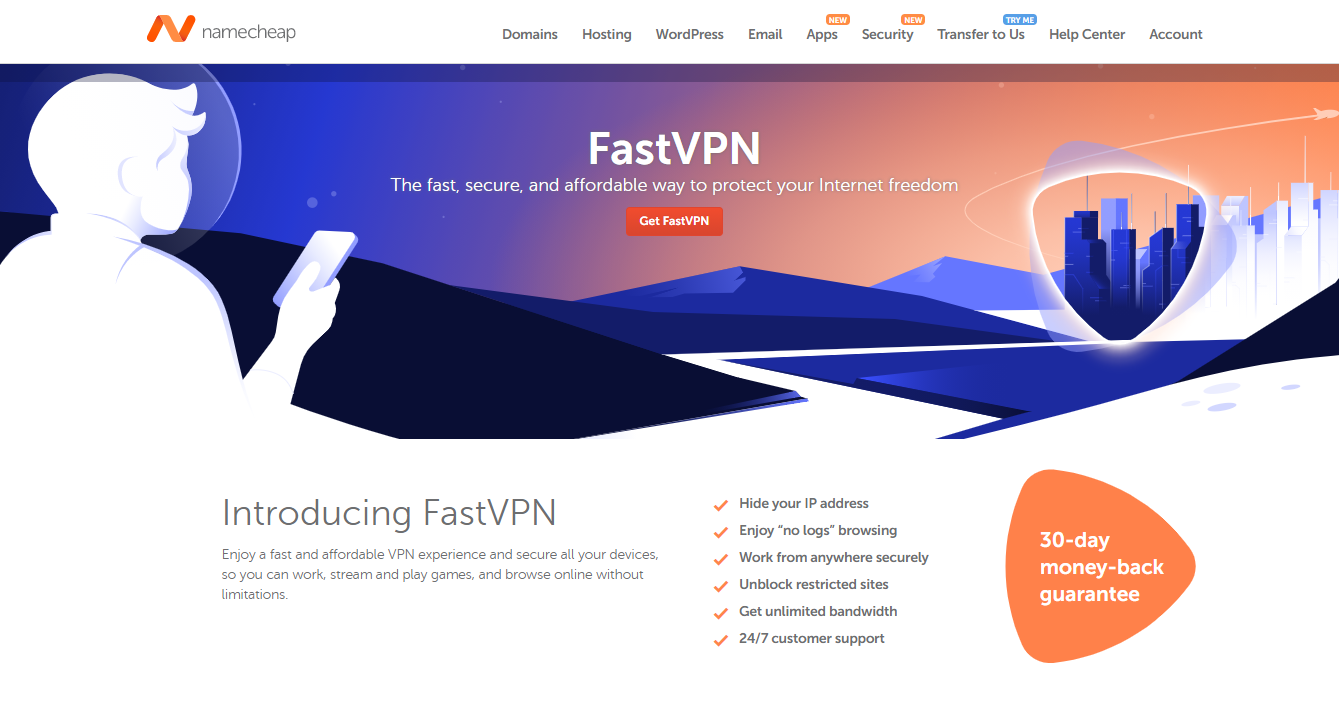 Price – $1/month
I would have said that this VPN doesn't need an introduction but not everyone is aware that Namecheap provides a VPN Service because they are more popular as a domain name registrar. Upon testing, I discovered that it has a fast VPN connection speed and can virtually change your IP address.
So, now that you are aware, you should hesitate to give them a trial. Besides, it is the only VPN service on our list that can unblock American Netflix for a low fee of $1 per month and a free first month. They have VPN software for Apple (iPhone, iPad, and Mac), Windows, Linux, Android, and Router.
Namecheap VPN also comes with a lot of features that are expected of a solid VPN.
Key Features of Namecheap VPN
Hide your IP address.
Unblock international websites.
Enjoy "no logs" browsing.
Work from anywhere securely.
Unlimited bandwidth.
24/7 customer support.
==>> Get Namecheap VPN
16. BlufVPN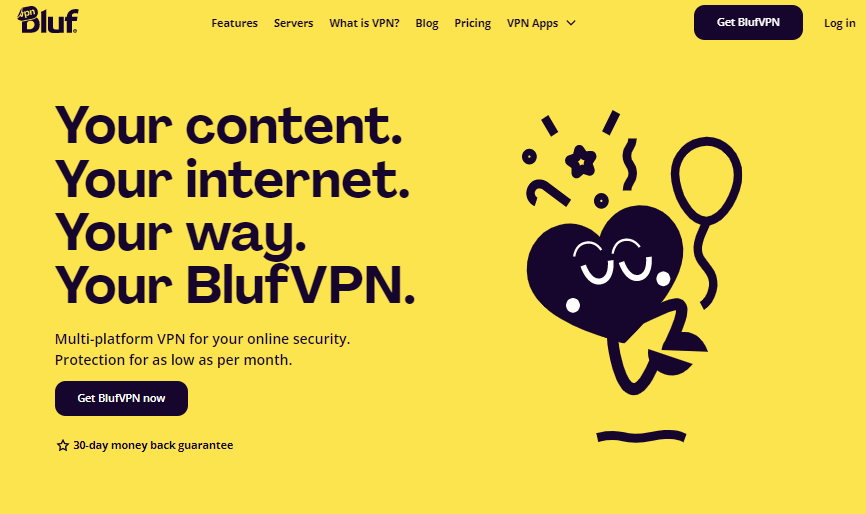 Pricing:
1-month plan: $9.99 per month

1-year plan: $3.49 per month

3 years plan: $2.00 per month
BlufVPN is another service provider that guarantees safe browsing without bothering about security issues. It assures faster internet connection, world-best prices, data protection, 24/7 support, etc.
Like the best VPN services we earlier mentioned, you can be sure of its compatibility with Windows and Mac. Especially for those who constantly like to switch between laptops and other digital devices, changing VPN won't be required in the process.
BlufVPN also allows for the possibility of creating a list of one's favorite server locations, so you can easily see the VPN server locations that you always connect to. It has VPN servers in countries across the world, with many of those locations having multiple servers.
In addition, this VPN provider assures great savings with their VPN plans which are rather competitive, but not the cheapest for quality reasons. They accept different kinds of payment methods including cryptocurrency—in the case of anonymity.
==>> Get BlufVPN
17. Atlas VPN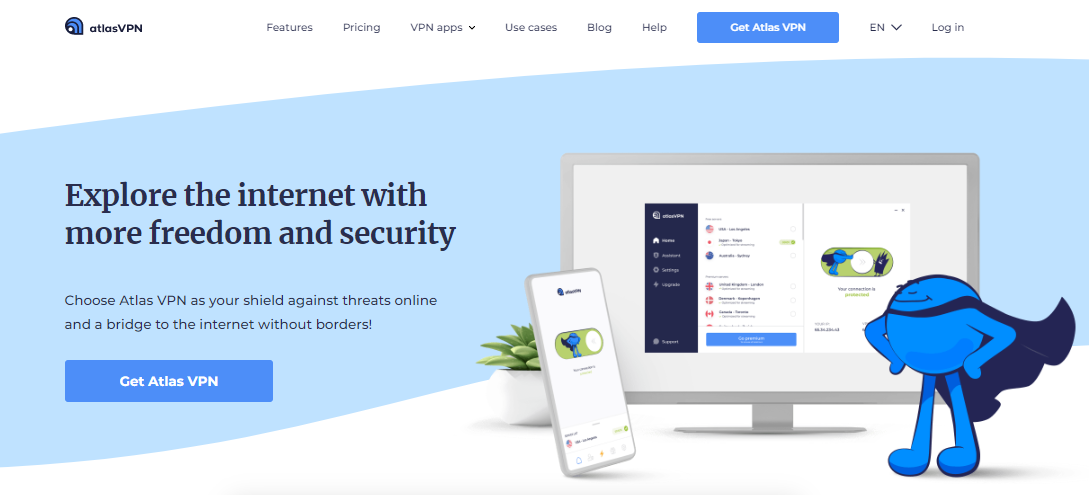 Pricing:
1-month plan: $10.99 per month

1-year plan: $3.29 per month

3 years plan: $1.99 per month
Another best VPN for 2022 is Atlas VPN.
Atlas VPN service provider has optimized servers that allow users to enjoy fast and limitless streaming platforms. You can choose among its many high-speed VPN servers, and as well avail yourself of its fast and reliable network connection anywhere.
In addition, Atlas VPN is the best VPN service for cross-platform devices such as Windows, macOS, Android, and iOS. It assures services without any financial risks. Not to mention, they are among the best free VPN service.
You could get a refund within 30 days if you aren't satisfied with the service. Atlas VPN also assures users of unrestricted access regardless of their location.
Hence, in the case of problems with censorship, geo-blocks, and other possible internet restrictions using specific services, apps, or websites, you won't have any issues by using Atlas VPN.
Some really fascinating features of Atlas VPN include privacy protection, private DNS, etc. It offers many VPN servers which can actually help you avoid differential pricing.
==>> Get Atlas VPN
18. VPN Proxy Master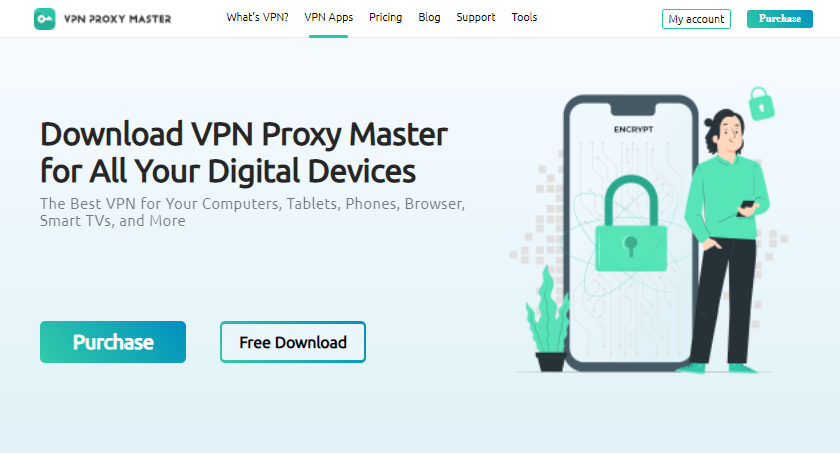 Pricing:
1 Month plan: $12.99 per month 

15 Months plan: $5.33 per month

  (charged at $ 79.99 every 15 months)

24 Months plan: $ 3.75 per month

(charged at $ 89.99 every 24 months)
Last but not the least, on this huge list of the best VPN for 2022 is VPN Proxy Master.
VPN Proxy Master is an excellent VPN service provider that can help you perform your regular tasks online, and at the same time help keep the network private. It assures you can go online anonymously; access websites and apps privately; and watch online videos flawlessly!
With VPN Proxy Master, you can enjoy its exceptionally fast and secure connection anywhere you are: at home, school, or at your workplace. You could secure several devices such as iOS, Android, Mac, and Windows—all with one subscription account. 
Interestingly, like some others, VPN Proxy Master also offers a 30-day money-back guarantee. So you can get a full refund within 30 days if you aren't totally satisfied. 
==>> Get VPN Proxy Master
Frequently Asked Questions
Below are the answers to some of the frequently asked questions related to the best VPN for 2022.
What Is A VPN?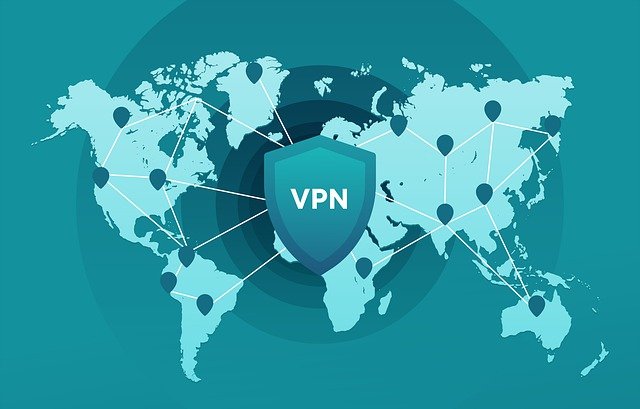 A VPN is a virtual private network that allows users to maintain their privacy, anonymity, and security.
It allows you to create a private network connection through a public network connection.
With VPNs, your Internet protocol (IP) address is masked, making it almost impossible to track your online activities.
Additionally, VPNs provide better privacy protection by securing and encrypting connections. It is a must-have tool for anyone who cares about their online security and privacy.
READ ALSO: Does VPN Give Free Data Or Internet Access? [Expert Answer]
How Do VPNs Work?
A VPN establishes a gateway between your device and the Internet, allowing your data to be hidden through an encryption system.
The principle of a VPN is to pass the Internet connection of your device through a private server rather than through your Internet operator.
Therefore, when your data is sent over the Internet, it will be generated by the VPN and not by your device.
In this way, the VPN acts as an intermediary when you connect to the Internet. It hides your computer's IP address and preserves your anonymity.
Do I Really Need A VPN?
Using VPN is very important for your privacy, especially when you are going online from a public network. It protects you against hackers and spies.
Also if you own an organization, you need it to protect your valuable information.
With VPN you can always unlock a platform blocked due to geographical location.
Therefore, using the VPN depends on your privacy and security needs.
VPN Use Cases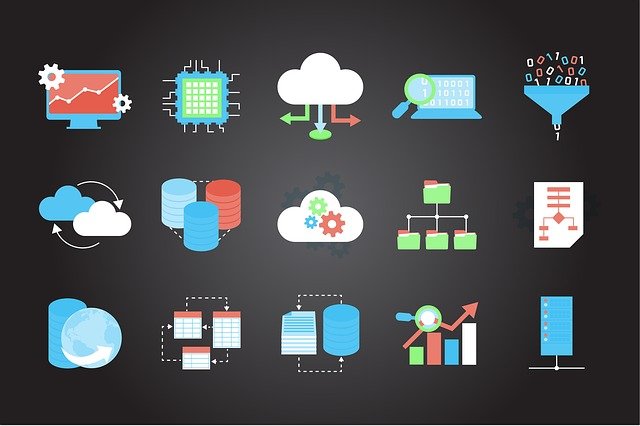 There are a lot of VPN Use Cases, you should see some of them below;
Activists and journalists under oppressive regimes depend on VPNs for privacy and security, while companies use VPN to protect valuable information.
Protection against Hackers
People who find themselves using public Wi-Fi hotspots rely on VPNs to keep confidential details out of hackers' hands.
Unblock geo-restricted entertainment platforms
The vast majority of VPN users are concerned about accessing geo-blocked entertainment platforms like Netflix or censored sites like YouTube in China.
These VPN use cases have caused VPN services to thrive and become more popular. Virtually anyone can benefit from them in some way.
READ ALSO: 13 Best And Most Secure Web Hosting Services [Tested & Ranked]
Are VPNs Legal?
Generally yes, but the legal status of VPN services depends on country laws and other contextual factors. For example, using VPN is completely illegal and punishable by law in Saudi Arabia, North Korea, and Belarus.
Elsewhere, VPN services are somewhat restricted – China and Russia are prime examples of this.
Most countries allow the use of VPN. However, some actions that people use these tools for may be illegal. Copyright violations or hackers, for example, cause problems, regardless of the country.
If you're not sure if VPNs are legal in your country, check out our global VPN legality guide and find out if your country is on the VPN ban list.
Is There A 100% Free VPN?
There are some completely free VPNs with amazing features. However, you need to go for their paid plans if you need to unlock additional features.
Among these VPNs are Norton Secure VPN, Malwarebytes Privacy, ProtonVPN, TunnelBear, Mullvad VPN, Hotspot Shield, Privado VPN, Hide.me, Windscribe,  and ZoogVPN.
Should I Pay For A VPN?
Yes, you should pay for a VPN because it is worth it.
Meanwhile, you should ensure that you are paying for a trusted VPN. Paying for a VPN gives you access to a lot of great features aside from the hiding of your IP address.
The amount you are paying for a VPN depends on the provider and your chosen subscription plan
How Much Does A VPN Cost?
VPNs do not come with a fixed price because there are different brands to choose from and also different plans depending on your budget.
Meanwhile, below are some VPN and their prices;
1 month plan – $12/month
6 months Plan – $6/month
2 Years Plan – $2.25/month
VPN – $3.75/month
VPN + Backup – $4.58/month
1 month plan – $10.95/month
1 year plan – $3.74/month
2 years plan – $2.91/month
1 month plan – $11.95/month
1 year plan -$4.92/month
2 year plan – $3.67/month
1 month plan – $9.95/month
1 year plan – $3.66/month
Is Free VPN Bad?
Free VPNs are not bad but they do come with a lot of limitations that may not satisfy your security needs.
Meanwhile, there are some very good VPNs you can try and some of them include; Windscribe, ProtonVPN, Pravido VPN, TunnelBear, among others.
Can Free VPN Services Be Trusted?
Free VPNs can't be trusted because the maintenance of the VPNs costs a lot of money.
Therefore, if you are not paying for your VPN, then the VPN provider must be making it through another means which most likely be through the display of adverts on your software and application.
Does A VPN Stop Viruses?
While VPNs are good for your online security and privacy, they do not stop viruses. They can only improve your security by hiding your IP address and providing some additional features.
If you need to stop viruses then you should opt-in for some of the best antiviruses for 2022. Some of them include; Heimdal Security, Acronis True Image, McAfee, Norton Antivirus, Bullguard, Kaspersky,  ESET, Vipre Antivirus, Avira, Trend Micro, Panda Security, AVG, Defencebyte, G DATA Security, Intego Antivirus, Avast, and AVG.
READ ALSO: 15 Best BullGuard Antivirus Alternatives (Free & Paid)
Does A VPN Hide Your IP Address?
Definitely, a VPN hides your IP address. It encrypts your location and data thereby protecting your personal information.
Having a VPN software or application installed on your device will keep you protect from hackers and cybercriminals.
How To Choose The Right VPN Service?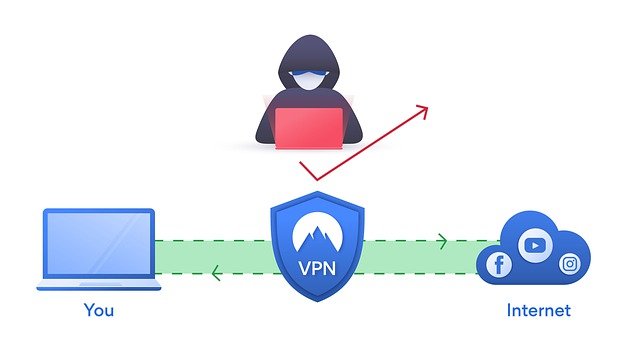 Learning how to choose the best VPN service is essential, as making a mistake can cost you financially and in terms of online security.
If you are looking for a secure and reliable VPN service, there are several factors to consider.
Here are the main criteria we use to evaluate VPN providers;
Server count and global propagation: the more servers, the better
Speed ​​and performance: Excellent VPNs tend to have less impact on connection speeds
Encryption and tunneling protocols: Look for AES-256 encryption and OpenVPN or L2TP/IPSec protocols
Jurisdiction: Beware of VPNs based in member countries of Five Eyes, Nine Eyes, and Fourteen Eyes
Geo Unlock Features: Top providers can securely unlock geo-restricted streaming services
Cross-platform support: If you intend to use your VPN on more than one device, make sure it's compatible
Cost-to-price ratio: More expensive doesn't necessarily mean better – always check the resource list
Customer Service: Solid and established VPNs always offer customer support service through live chat
What Is The Best VPN For 2022?
Many VPN providers offer their services over the internet, and it can sometimes be difficult to choose.
As the best value for money VPN, we've picked is CyberGhost VPN.
This provider has all the useful features, good speeds, and a large network of servers, all for an affordable price.
However, depending on your needs and your use of a VPN, it may be better to choose a different provider.
Other best VPNs for 2022 include; CyberGhost VPN, IP Vanish, PureVPN, NordVPN, Ivacy, Private Internet Access VPN, Surfshark, and more.
Are VPNs Trustworthy?
Be careful because you cannot trust all VPN services!
The VPN market is all about trust – we can never be fully aware of what's happening in data centers around the world.
As such, you should rely on available facts to determine who is trustworthy and who is not.
Plus, make sure you stay up to date with the evolution of the VPN market. Sometimes popular VPN providers get involved in privacy scandals or are taken over by less reliable companies.
Independent audits, "no-records" policy tests, and independent research are valuable sources of information for making an informed decision.
Can You Be Tracked If You Use A VPN?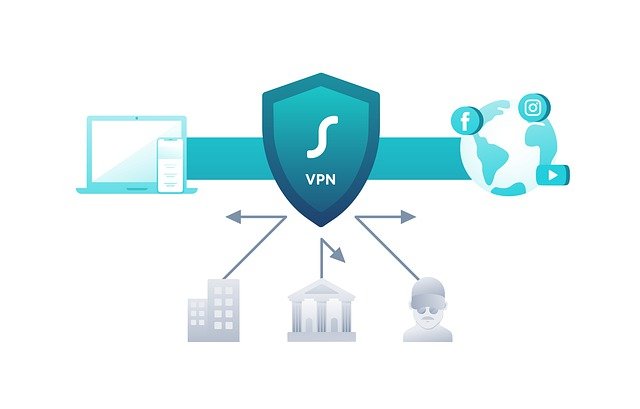 It can be very difficult to be tracked while you are using a VPN because your IP address is masked and your data transfer online will be encrypted.
Although some Internet Service Providers may be aware that your VPN is turned but they cannot monitor your online activity.
What Is The Best Country To Set Your VPN To?
The best countries to set your VPN are the countries where your data will be best protected.
Also, another way to know the best country to set your VPN to is identifying the goal of turning on the VPN.
For instance, if you need to watch USA Netflix, then you need to turn set your country to the USA.
But in general, some countries where your data will be best protected include; Switzerland, Iceland, Malaysia, Romania, and Spain.
Which VPN Is The Fastest VPN?
Ivacy VPN has been confirmed to be the fastest VPN for streaming and torrenting judging from the speed test carried out by our team.
It has an average download speed of 45.89Mbps and an average speed of 56.74 Mbps with just a 3% drop from starting speed.
Conclusion
The overall best VPN for 2022 is CyberGhost VPN as it has been confirmed by several cybersecurity experts in the industry.
Meanwhile, you should ensure that you share this article with your colleagues online who might also be searching for the best VPN for 2022.
To recap the best VPN services:
Also, don't forget to share your thoughts in the comment section below.
---
INTERESTING POSTS
---
NOTE: SecureBlitz is reader-supported. When you buy through links on our site, we may earn an affiliate commission. For more information, check out Our Affiliate Disclosure Page.
---