In this post, we will show the most secure operating systems. Also, we will help you to decide the most secure OS suitable for your PC's day-to-day operations.
An Operating System (OS) in today's world is the gateway through which we perform a series of tasks with our digital devices to access the online virtual world for various purposes. 
Several hackers have often exploited security loopholes in vulnerable OS for sinister motives such as stealing valuable personal data, which often translates to impersonation and massive financial loss.
Why You Should Use A Secure OS?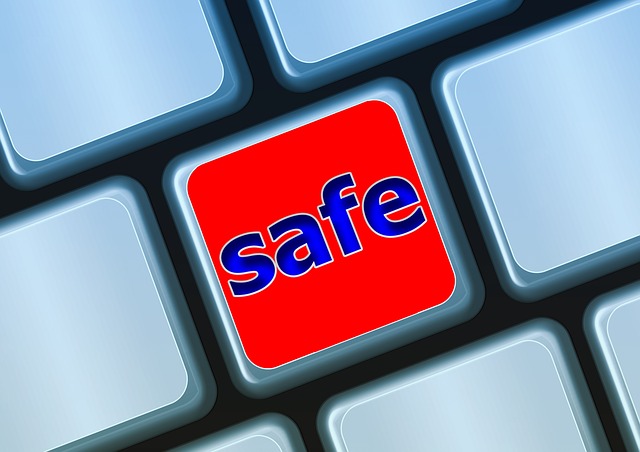 It is essential to use a secure OS to ensure your data stays protected, prevent malware infestation, and enhance the smooth operations of programs.
The key to online security is using one of the most secure Operating Systems. However, opinions differ as per the most secure OS for daily use.
READ ALSO: Best Antivirus For 2022
When it comes to choosing the most secure OS, you need to consider how fast the vendor releases a patch when a vulnerability is detected along with the purpose of use.
Although using a secure OS protects you from malware and virus attacks, it will not, however, give you a 100% protection guarantee unless you're armed with the following:
User education
Secure firewalls to keep out intruding traffic
High sense of vigilance
Regular patch update
Reliable antivirus to protect you from downloading corrupted downloads, file extensions, plugins, etc.
You should note that the OS you use does not guarantee to keep you safe from hackers who hack using social engineering and other means for probing users. Interestingly, 84% of hackers gain access to victims' systems using social engineering and other means.
Choosing an Operating System (OS) can be a daunting task. There are plenty of options out there. Take, for instance, you can run thousands of Windows apps on your Mac without rebooting by using Parallels Desktop.
This post, however, is not about popular Operating Systems such as Mac or Windows, but rather secure ones that are used by most cybersecurity experts.
Without further ado, let's show you the most secure Operating Systems in 2022.
10 Most Secure Operating Systems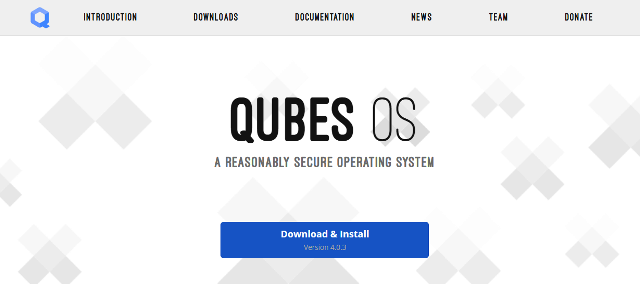 Qubes OS is a highly secure open-source OS that runs on single-user devices. It uses the Xen-based virtualization to characterize computer programs into isolated virtual machines known as qubes (think of it as separating a group of similar programs into a distinct unit of cubes)  
Features of Qubes OS
Strong isolation feature

: Cubes isolate installed software, making it look like it is installed on a separate computing entity.

Template system

: Qubes OS share root files with isolated virtual machines (qubes) without compromising system security

Multiple Operating Systems

: Qubes can run simultaneously on multiple OS, including Windows, Fedora, or Debian.
Verdict: Qubes OS is one of the most secure Operating system virtualizations because it contains and manages software from distinct units called qubes.
READ ALSO: 14 Best Protection Tools Against Hackers [100% WORKING]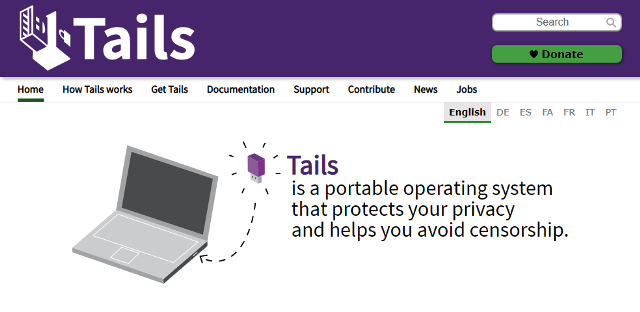 The TAILS OS is a secure and portable OS that uses the Tor network to protect users' privacy online and also helps users to bypass internet censorship. Its mobile compatibility makes it one of the most secure operating systems for mobile devices.
The TAILS OS was initially developed for the Project Protect whistleblowers to protect the identity of whistleblowers. However, regular users who want to protect their privacy and data traffic can download and use the TAIL OS for free.
Features of the TAIL OS
Installable on temporary storage devices

: TAILS installs and runs independently on USB storage devices without requiring a third-party OS

Amnesia

: TAILS wipes off all traces of your activities when shutting down the system. 

A security toolbox

: TAILS has a secure set of programs for communicating securely, and working on sensitive documents.

It is a minimal OS that takes up little space; hence a user can download and run the OS from an SD card, or other temporary storage devices
Activities on the TAIL OS is secured and protected from hackers and other forms of cyberattacks
TAIL OS is noted for its robust data and identity protection; hence, it does not leave any trace of users' activities online
Reliable encryption protocol which encrypts users incoming and outgoing data traffic
Access to restricted and censored contents online
Compatibility with all types of systems and OS; hence, the TAIL OS can serve as an alternative to your system's primary OS. Therefore, it can be a perfect complement to the most popular Windows OS.
Verdict: TAILS OS protects its users from active surveillance, internet censorship, third-party tracking, malware, and adware.
READ ALSO: How To Secure And Protect A Website [We Asked 38 Experts]

OpenBSD is one of the most secure OS available today. It runs on a multi-platform 4.4 BSD Unix-based OS available today. The Open BSD is an open-source OS created by a team of volunteers at the University of California's Berkeley Software Distribution Center.
It is preferred for its full-disclosure policy. This enables its developers to be completely open with any security vulnerabilities about the Open BSD OS they may have discovered.
The open BSD is gradually gaining popularity among skilled-tech users because of its minimal and secured OS, which is focused on improving the security of its OS at the expense of user satisfaction. Hence, it is not an OS for low-skilled end users unless you want to learn to code.
Furthermore, other features of the Open BSD OS include proactive security, integrated cryptography, portability, standardization, correctness, and its compatibility, and relatively small size on systems.
Features of OpenBSD OS
Default 'secure' mode

: OpenBSD disables all non-essential apps and daemons by default, minimizing users' chances of running into security issues 

Integrates cryptography

: OpenBSD OS comes integrated with OpenSSH, which is a cryptographic software for encrypting users' data.

Runs on multi-platform 4.4BSD, which is a Unix-based platform known for its robust security features.
Verdict: OpenBSD is one of the most secure operating systems based on the Unix OS due to its frequent source code audit to ensure it is not compromised.
READ ALSO: How To Secure, Anonymize, And Protect Your Digital Life By Daniel Segun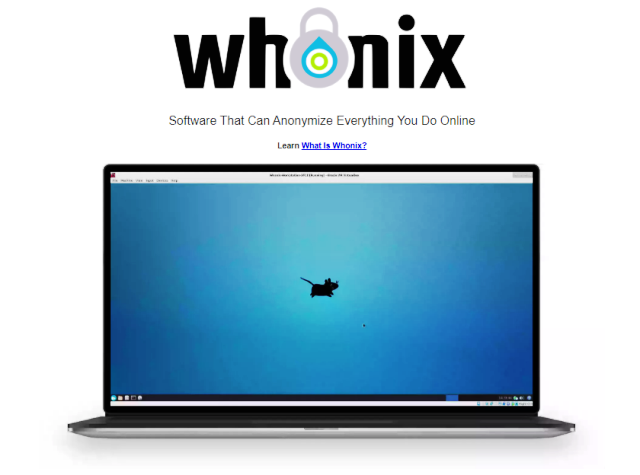 Whonix is a secure OS designed to secure and anonymize users' activities online. It uses the Tor network to anonymize and protect users' IP and location. 
Features of Whonix OS
LeakProof

: Whonix channels its data traffic through the Tor network, making it impossible to leak users' IP and locations. The OS is DNS, ICP, ISN, and CPU leakproof.

Keystroke anonymization

: Whonix OS prevents keystroke logging by malware resident on the users' PC. 

Vanguard

: Whonix's vanguard protects users against third-party tracking and data traffic analysis by third-parties.
Verdict: Whonix is the most secure operating system for USB drives.  It is a robust anonymization OS that ensures that users' identities remain protected by preventing IP and location leaks.
READ ALSO: Honest And Unbiased CyberGhost VPN Review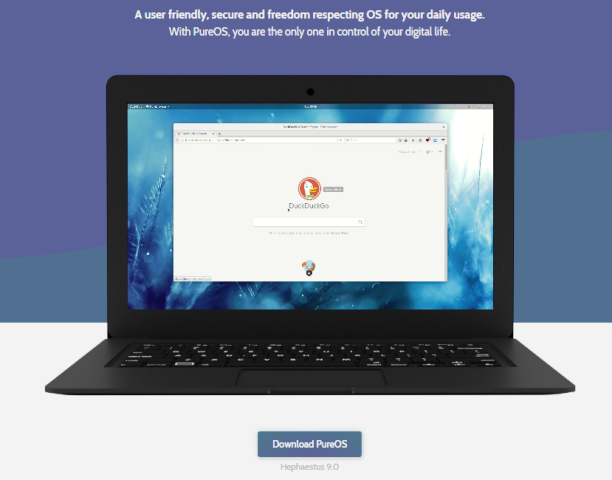 Pure OS is one of the most secure operating systems based on the open-source GNU/Linux and Debian Operating systems designed to optimize users' privacy while ensuring strict data protection. 
Features of Pure OS
Pureboot

: Pure OS provides multi-layer security for users' resident data and data traffic when online.

PureBrowser

: Pure OS comes with an inbuilt web browser built with Mozilla technology to ensure users enjoy maximum data privacy and security.

Frequent Pure OS update

: Pure OS rolls out regular updates of its OS and software with improved features, tighter security control, and bug fixes.
Verdict: Pure OS is one of the most secure Operating System worth considering since it is based on the Linux Kernel and Linux OS. This makes it highly resistant to malware attacks.
READ ALSO: Best VPN For 2022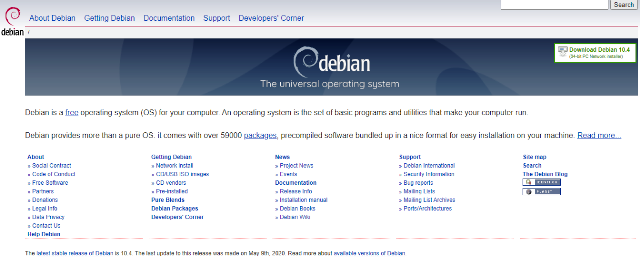 Debian OS is a variant of Linux. It comes with more than 59000 precompiled software packages and utilities, including a Package Manager (APT), to help a wide diversity of users get their work done. 
Features of Debian OS
Compatibility

: Debian is compatible with a wide range of devices including iPhone and Microsoft's Xbox 360

Java-compatible

: Debian OS integrates Sun Java's OpenJDK, Java compiler and interpreter, and other Java app collections. Therefore, users can run java based programs on Debian OS

Integrates X.org 7.3: X.org 7.3 takes charge of setting up users' GUI and other display settings.
Verdict: Debian OS is a stable and dependable OS with one of the most extensive integrated packages. The OS is suitable for individuals and corporate organizations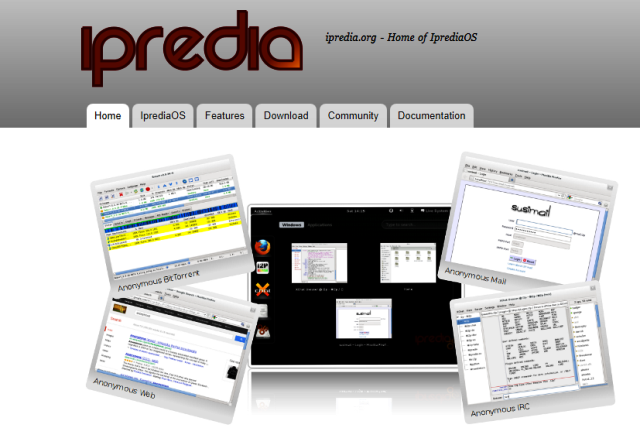 IPredia OS is a secure, powerful, and fast Fedora-based Linux OS that anonymizes users' data and activities online. Apps integrated on the IPredia are designed to operate in stealth mode without revealing users' identities.
Features of IPredia OS
I2P router

: to protect users' IP address and location 

Anonymous BitTorrent Client

: IPredia has an inbuilt bit torrent client for safe and anonymous torrenting

Anonymous IRC client

: the anonymous IRC client encrypts users chat securely
Verdict: if you're searching for the most secure OS for safe and anonymous torrenting, Ipredia would be it. Aside from safe torrenting, IPredia keeps users' data secure by routing users' data through the I2P anonymous network. 
READ ALSO: How To Use Windows 7 Forever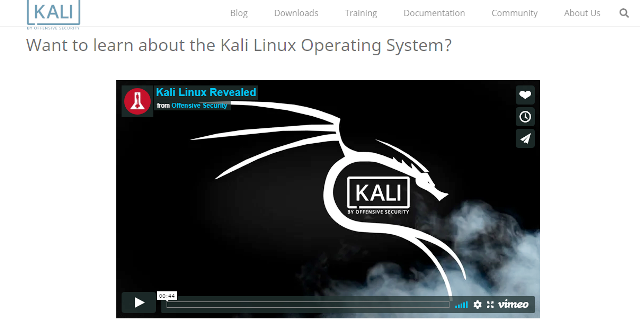 Kali Linux is an open-source OS developed by Offensive Security for testing Linux distribution, penetration testing, network security assessments, and ethical hacking. This makes it one of the most secure OS available today.
Features of Kali Linux
Full live-build integration

: Kali Linux integrates a live-build that allows users to customize and create unique Kali Linux ISO images.

LUKS encryption

: Kali Linux supports full disk encryption, which gives users the ability to encrypt penetration testing USB drives.

Kali Linux Metapackages

: Kali Linux is integrated with a metapackage: a collection of toolsets for easy customization, and a minimized virtual environment setup.
Verdict: Kali Linux is a useful OS for security testers, ethical hacking and, penetration testing distribution.

BlackArch is one of the most secure operating systems for Linux based on Arch Linux OS for security and penetration testing. It contains up to 2,572 different tools. 
Features of Blackarch OS
Window Manager

: The Window Manager is an application that manages multiple windows to help users get more work done in less time. Blackarch OS has a variety of desktop environments, including dwm, Fluxbox, Openbox, Spectrum, Awesome, Wmii, and i3.

Collection of 2,572 tools

: the OS boasts of an impressive array of tools for various purposes, including countering forensic activities, steganography, encryption, etc. 

Modular package

: BlackArch OS permits users to install other tools outside of its repository of tools. Users can do so individually or as a group. 
Verdict: BlackArch OS is one of the most secure Linux OS because of its usefulness as a tool for security and penetration testers.
MUST-READ: 10 Best Antivirus For A Basic Laptop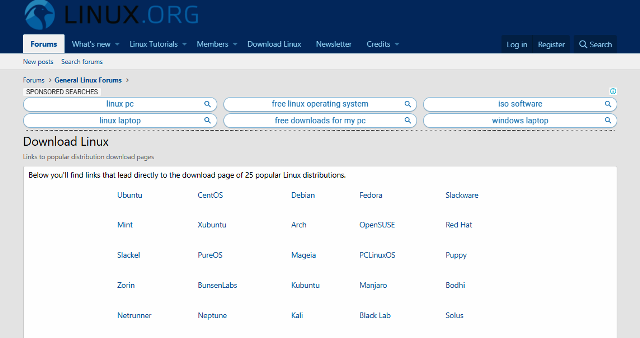 The Linux Operating system is an open-source OS that has been making the news as one of the best OS since in the '90s. Its Open-source feature allows developers to develop patch updates for any vulnerability detected before hackers can take advantage of such vulnerability.
Users prefer the Linux OS because it is a stable OS free from malware and virus infections, which takes away the fear of having to reinstall the OS due to regular malware invasion.
Besides, Linux is an open-source OS; hence, users are free to modify its features based on preference,
Features of the Linux OS
A user account is the only root account that can carry out all administrative tasks. All other types of accounts do not have rights outside of files the files for which they have permission to access.
Application isolation for restricting a program from affecting other running programs or host systems
The System Firewall uses the Netfilter framework in the Linux kernel to restrict incoming and outgoing network traffic.
The Syslog and Klogd monitoring and audit facilities which keep a record of the activities of the different components of the system
Resource allocation control which limits the number of resources an application or an account can use up in its operations.
System recovery for restoring program files of all software in the software management tools in the event of an accident
Host integrity testing for verifying the integrity of a running system in the event of an attack
Software management which is a repository of software files for providing the correct version of all system software.
Secure Remote access with OpenSSH which is a version of the SSH standard which uses a secure encryption mechanism and also grants the user the following categories of remote access

Remote access by using command-line
A remote command execution
Remote access to graphical software
File transfers

Encrypted storage for encrypting storage volumes with sensitive files. Users need to provide the decryption password to access an encrypted volume, which can be a temporary storage device or a system's entire storage space.
File permission feature which determines how users access files and directory on a Linux OS. Depending on the types of permission granted for file access; users may or not be able to either read, write or execute program files.
Verdict: Linux is one of the most popular OS in the world. Not to mention, it is quite easy to easy.
READ ALSO: Full Review of Kaspersky Antivirus
How To Secure Your Computer System
Apart from using any of the most secure operating systems we mentioned above, it is best that you secure your system as well by applying these tips:
Promptly update any released software patch.
Don't root your system.
Don't give guest access to older servers on the same network as you.
Use secure passwords or use a password manager to manage your passwords.
Download files and documents only from a trusted source.
Use updated antivirus software on your system to add another security layer against virus and malware infections.
Use a VPN to secure and protect your data traffic and privacy.
Back up your digital files on cloud storage.
What Is The Most Secure Operating System?
Qubes OS is the most secure Operating system software because it isolates users' app programs into distinct Qube entities, giving it a semblance of operating from a separate virtual machine.

READ ALSO: 15 Best BullGuard Antivirus Alternatives (Free & Paid)
Rounding Up
Listed above are the most secure Operating Systems in 2020/2021 that you can consider. They have been carefully selected by our team of cybersecurity experts and highly recommended for computer users.
Do you know of any secure OS which did not make our list? Feel free to let us know by commenting below.
Editor's Note: This post was originally published in February 2020, but has been updated for freshness and accuracy.
SUGGESTED READINGS