This post will show you our compilation of the best safety tips for online shopping.
The commerce industry has gone digital; in fact, the "e-commerce industry" is reportedly worth billions of dollars, as most transactions are now carried out online.
However, despite the huge importance and sleek convenience of shopping online, the risk of cyberattack is ever-present. Hence, it's recommended to take all necessary precautions while buying (or selling) goods online.
Herein are some safety tips for online shopping. Read on!
Safety Tips For Online Shopping
Be wary of insecure shopping sites
A shopping site, which handles financial dealings, should be aptly secured. Secure sites typically carry the "Https" tag (with SSL certificate protection), while their insecure counterparts adopt the "Http" tag. If you come across the latter, you may have to look elsewhere for your goods (or service).
READ ALSO: 15 Best BullGuard Antivirus Alternatives (Free & Paid)
Keep all information on a need-to-know basis
Fraudsters are oftentimes the greedy lot. Hence, do NOT reveal private information to anyone, for whatever reason. Any shopping platform that requests for private and highly sensitive information like debit/credit card pin is obviously a sham.
Make your transactions over a secure internet network
Making financial transactions on a public Wi-Fi network is a huge risk. Hence, try and connect to a secure private internet network when shopping online.
If you must use public Wi-Fi, ensure you use a VPN to reinforce your internet security.
READ ALSO: 14 Best Protection Tools Against Hackers [100% WORKING]
Shop from popular shopping sites
Myriads of fake shopping sites abound on the internet, with thousands of people getting scammed by the day. So, to be safe, restrict your shopping to only prominent shopping hubs.
If you feel the need to shop from a relatively unknown site, try and do a little research to garner reviews on such sites.
Have a standard antivirus and anti-malware program installed
As an online shopper, you need a standard security program on your device – to detect and remove malware. Also, all security programs on your computer should be updated, as and when due.
Furthermore, frequent scans should be conducted to identify and remove malicious content from your computer.
READ ALSO: 10 Best Antivirus For A Basic Laptop [Must Read]
Install shopping apps from only trusted sites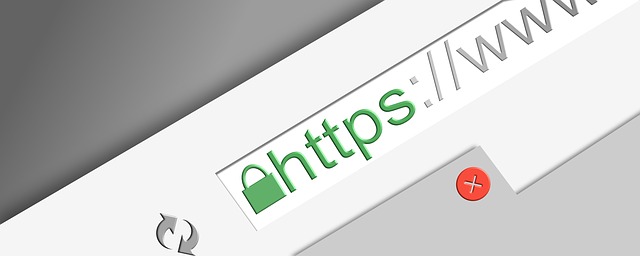 Do NOT install shopping apps from "untrusted" sources; install from only trusted sources. Trusted installation sources basically include Google Play, App Store, Amazon Store, and Microsoft Store among others.
Alternatively, you can easily go to the shopping platform's official website for a safe installation guide and link(s).
Use a strong password combination
Simple passwords with only numeric or alphabetical values are generally easy to hack. For better safety, a strong password, with an alphanumeric combination and at least one special character, is highly recommended.
You can also use a password generator or password manager to create and store your passwords.
Use credit cards, instead of debit cards
If possible, avoid using debit cards for online transactions, and opt for credit cards instead. This is because; you risk losing every penny in your account, should your debit card details fall into the wrong hands.
Report infringements & suspicions to the appropriate quarters
Do not keep quiet if you get ripped off by a group or individual. Ensure that you lodge your complaints to the appropriate quarters, and if necessary, involve law enforcement agents.
READ ALSO: The Ultimate Surfshark Incogni Review For Internet Users
Always sign out of your account(s)
After every shopping session, make sure you're properly signed out of your account, before closing the window. Do NOT close the window before signing out of a shopping site.
Was this helpful?
AliExpress Mystery Coupon: Shop unbelievable items for unbeatable prices!
---
INTERESTING POSTS