Want the best 1 year VPN deal, best VPN 3 year plan, best 2 year VPN deal, or are you looking for the best yearly VPN services? Look no further.
The internet has become a major part of our lives. Whether we want to stay connected or hide from prying eyes, we rely heavily on the web. Unfortunately, the internet isn't always safe. Hackers can steal personal information, spy on us, and even cause harm. That's why using a VPN (Virtual Private Network) is essential.
A VPN encrypts your data before sending it over the internet. This means no one can see what you're doing online. Irrespective of the needs of the populace, one fact stands clear: the need for VPN services for privacy protection, secured internet access, and unlimited access to geo-restricted entertainment platforms.
If you're looking for the best yearly VPN services for working from home and accessing geo-restricted entertainment platforms, including Netflix US, consider these top picks.
Short On Time: Quick List Of The Best Yearly VPN Services
If you have ample time, check out the quick list of the best yearly VPN services:
Best Yearly VPN Services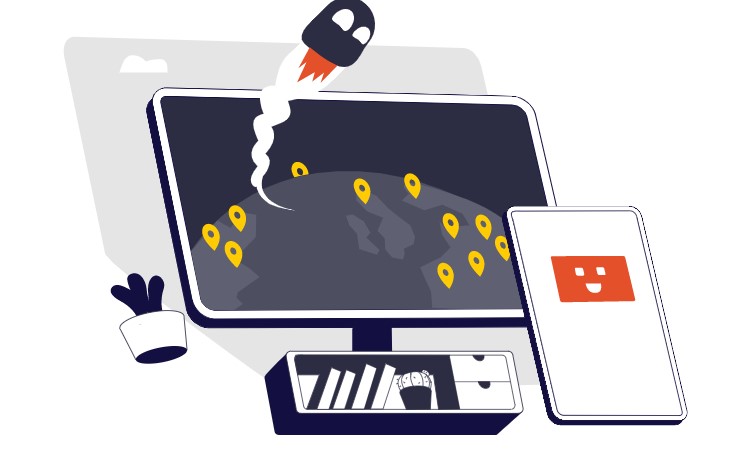 With CyberGhost VPN, you get the best 3 year VPN plan. Also, they have 2-year and annual plans at affordable rates.
At $2.29 per month for CyberGhost's 3 years' plan, I will say this is one of the lowest pricing you can get for a VPN service. Not to mention, you also get 3 months free!
Aside from being one of the VPN services with the cheapest price, subscribers can enjoy VPN protection on up to 7 devices, and also connect to any of CyberGhost's 7000+ VPN servers spread over all continents in the world. 
Subscribers enjoy unrestricted access to geo-blocked sites and platforms, anonymous P2P torrenting, maximum data encryption and protection, complete anonymization of their subscribers, and maximum protection of subscribers' details.

You can get the best 2 year VPN deal with PureVPN.
PureVPN is one of the VPN services packed with loads of features that guarantee fast internet connectivity, total security, and anonymity, unlimited access to restricted sites, etc. 
Not to mention, PureVPN has more than 6500 servers strategically located to ensure unhindered access to VPN services. Its subscribers enjoy VPN protection on up to 10 devices. 
Accessing all of PureVPN's amazing features costs $1.99 per month for its 2-year plan, with a 5-year plan billed at $1.50 per month.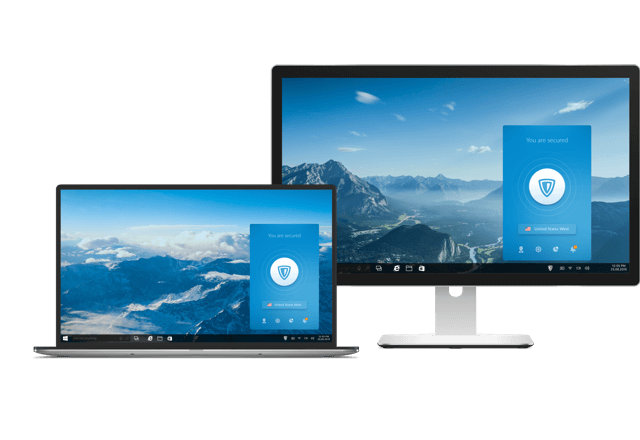 Among our list of the best yearly VPN services is ZenMate VPN.
ZenMate VPN's $1.64 per month for 3 years subscription and protection for an unlimited number of devices sets it apart from other VPNs. 
Aside from its enticing pricing, ZenMate is a favourite amongst the less technologically savvy populace. 
With a single click or tab, subscribers enjoy fast connectivity speed to any of ZenMate's servers spread in over 73 global locations, military-grade encryption, access to geo-blocked services, and compatibility with a wide range of devices and OS.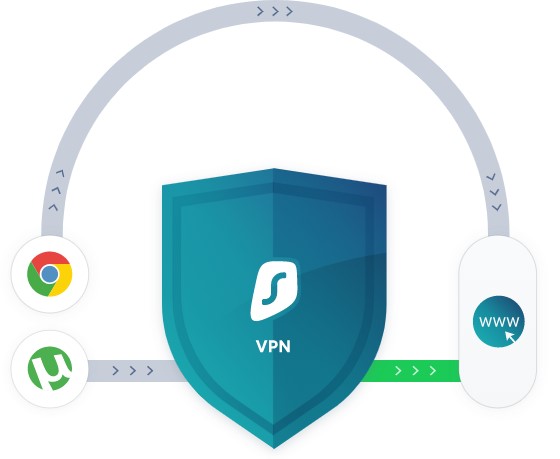 SurfShark has very competitive pricing at $2.30 per month (one of the cheapest VPN plans) for its 24 months plan and unlimited device protection for its subscribers.
The reason why Surfshark is our favourite is because of the Surfshark One offering – a bundled cybersecurity package that consists of Alert, Antivirus, Search, and VPN. Read the Surfshark One review to learn more.
In addition to essential VPN services, including having over 3200 VPN servers in more than 65 countries, SurfShark features additional offers, including a camouflage mode that prevents ISP from detecting the use of VPN services. 
If you still doubt SurfShark's reliability, you can enjoy its 30-day money-back guarantee before going ahead to make a full commitment.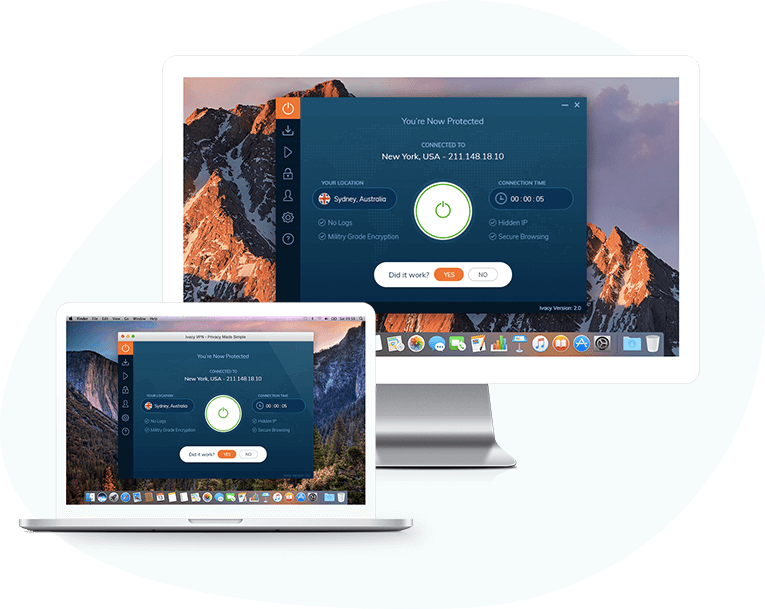 $1.19 per month for a 5-year VPN subscription? I bet that sounds like a big thrill! That is if you're willing to make the five-year-long commitment billed at $71.64. 
With this fantastic offer, you can enjoy geo-blocked content from all major entertainment platforms, malware protection, enhanced encryption protocols, unlimited bandwidth, and VPN services for ten devices for a single subscription. 
You also can connect to any of its over 3500 servers in 100 locations scattered across the world.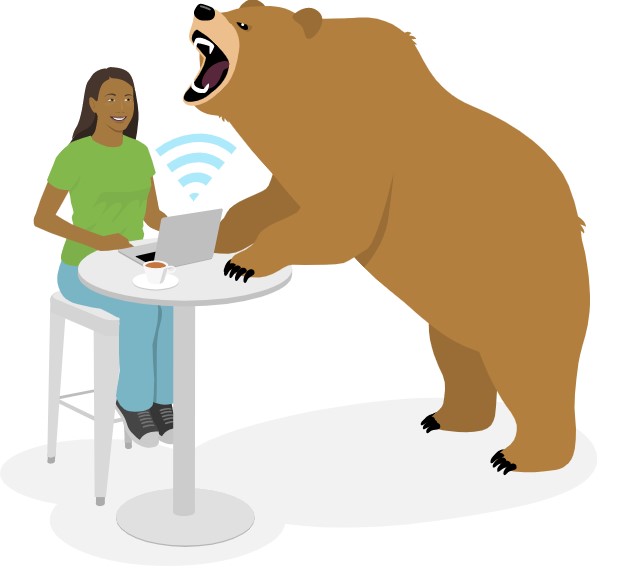 TunnelBear VPN creates a secure virtual tunnel that offers you 100% data traffic and privacy protection even when connected to public Wi-Fi. It also creates a bypass to connect you to any geo-restricted websites and entertainment platforms of your choice. 
A 3-year subscription of $120 billed at $3.33 per month gets you all the benefits of TunnelBear VPN, including VPN access on five devices simultaneously. 
To convince you of its excellent VPN services, TunnelBear will offer you free VPN services with a limited bandwidth of 500MB per month to connect to any of its servers spread in 23 countries.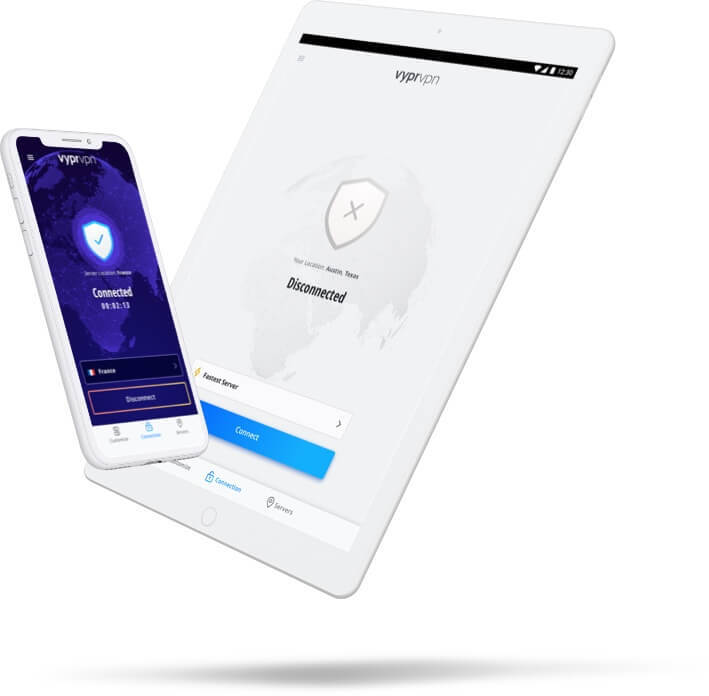 Get the best VPN 3 year plan with VyprVPN.
Subscribing to Vypr's 36-month VPN plan at $1.66 per month, you become one of Vypr's over 2 million subscribers. That offers you access to fast and reliable connections to over their VPN servers in over 70 countries. 
With that, you can bypass geo-restrictions, enjoy unlimited streamings, and data traffic protection with its proprietary Chameleon protocol.
Conclusion: What Is The Best Yearly VPN Service?
Whether you want the best 1 year VPN deal, best VPN 3 year plan, best 2 year VPN deal, or the best VPN 5 year plan, Voila! Our list of the 7 best yearly VPN services has got you covered.
The sudden boom of diverse VPN services ready to catch in on the financial opportunity makes the choice of the best VPN a difficult one to make. The Choice of VPN should be based on a VPN service's ability to offer maximum data protection, unrestricted access to geo-restricted entertainment platforms, anonymizing its users, and pricing.  
Choosing a free VPN service shouldn't be on your menu due to the immense security risks and challenges you stand to face, which include data harvesting, adware infestation, and poor performance. 
If you're not sure of what VPN services to patronize, you can always try out their trial plans, or cash in on their money-back guarantee. With CyberGhost VPN, you have a 45-day money-back guarantee, which provides you with enough time to make up your mind about your choice of their VPN service.
---
RELATED POSTS