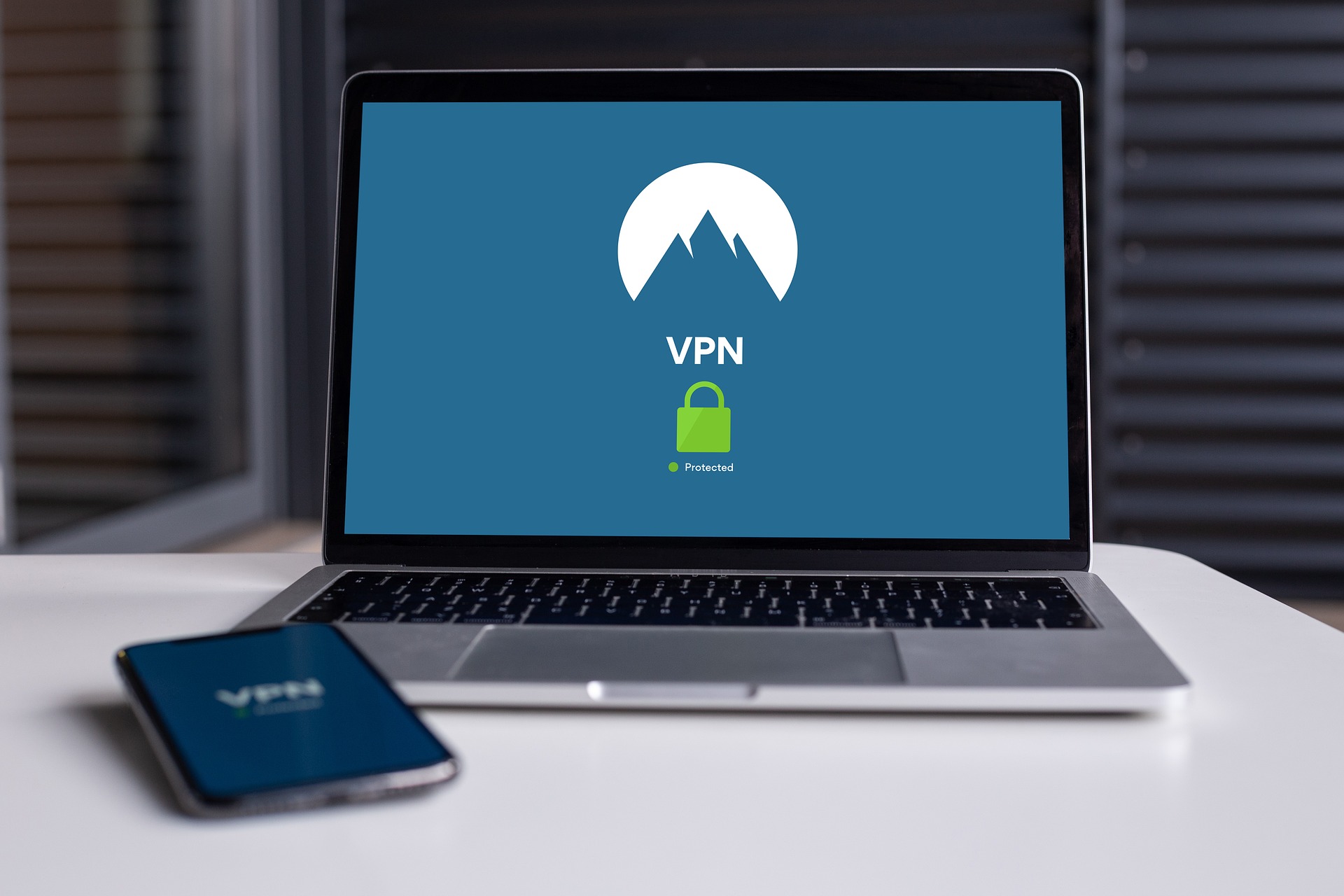 In this Ivacy VPN review, we will show you our findings after a practical evaluation. That way, you can decide whether to opt for this affordable VPN service or not.
Before we proceed with the Ivacy VPN review, let's answer the fundamental question – what is a VPN?
What Is A VPN?
Virtual Private Network (VPN) is a computer network that obfuscates your online identity to provide you with digital privacy and security.
A VPN makes you anonymous on the internet by hiding your IP address and replacing it with another IP from the Virtual Private Network provider. This masks your IP address, encrypts data you send through a secured network and also hides your location. The location can be changed because you may be given an IP address which is from another location. 
For instance, you may live in Malaysia and be given a New York IP address. This makes it easy to access websites blocked due to geo-restriction.
To take maximum advantage of a VPN, the best VPN service provider must be used. If you're worried about how to get the best VPN provider, here is a recommended VPN we have tested, tried, and evaluated – Ivacy VPN.
What Is Ivacy VPN?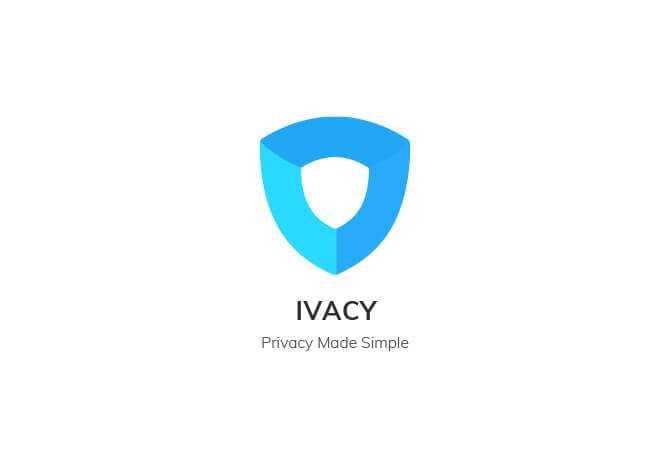 Ivacy VPN is a VPN service provider geared towards providing users with online digital freedom. Besides, Ivacy VPN makes it easy to browse the internet without worrying that your information is being snooped by online predators.
One of the Ivacy VPN perks is their cheap plans which make it reputable as one of the most utilized VPN services across the world. For instance, Ivacy VPN pricing plan is a low as $1.99 per month.
Here, we'll tell you more about Ivacy VPN services and why you should be using it.
Benefits Of Ivacy VPN
Here are some benefits of using Ivacy VPN:
Ivacy VPN makes it easy to surf the internet without ever having to worry about being spied upon. It provides a VPN service that masks your IP address, so your device and networks are kept completely safe.

Ivacy also makes it possible to access information from a geo-locked region by providing an IP address that's safe to use and not prone to hacking.

Also, Ivacy's military-grade security prevents your digital devices from being hacked online. Besides, this VPN service provider offers cyber-theft protection that makes it easy to browse the internet without ever having to suffer any hack-attack.

If you won't like your information to be stored or known about by the provider, use Ivacy. It is a pity to learn that most VPN providers claim a no-log policy, (they won't log your information) but most of them don't keep this promise. However, with Ivacy, their no-log policy is trusted and marked genuine. Therefore, you can surf the web anonymously without hassles.

For those who are not tech-savvy, you'll probably want a VPN service that won't give you issues upon installation. If you're one of those, Ivacy is the answer. Their visually-attractive user interface coupled with their availability on all platforms makes it highly recommended for all kinds of internet users.

With Ivacy VPN, you can share your subscription with your friends and family. Besides, Ivacy allows you to use your VPN subscription plan on five devices simultaneously.

These benefits coupled with the fact that it's extremely cheap will make it the best VPN service for all and sundry in recent years.
Key Features Of Ivacy VPN
As stated earlier, Ivacy VPN has all you need in a VPN service provider. Here are some of what Ivacy VPN service offers.
Amazing Speed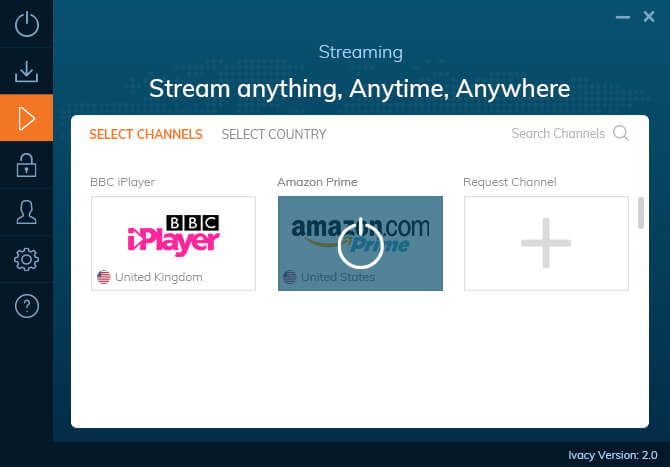 When their speed is compared to their very cheap plans, their speed should be regarded as excellent. Interesting Ivacy information you should know is that that they've been awarded the fastest VPN provider for 2019 by ProPrivacy, amazing! If you love speed, then you must love Ivacy.
Multiple Devices Connection
With Ivacy, you gain simultaneous connections with up to five devices using 1 subscription plan. Hence, you can connect your digital devices whether mobile or desktop to the internet and spoof your locations across all connected devices.
Cyber Theft Protection
Worried about cybersecurity? Ivacy's cybertheft protection makes it easy to access the internet without ever having to worry about that. With a military-grade 256 bit encryption, Ivacy makes sure that hackers do not get into any user's corporate or private information.
Cross-Platform Support

Ivacy is fully supported on Windows, Mac, iOS, Android, Kodi, Linux, Xbox, and more. They also provide browser extensions for Mozilla Firefox and Google Chrome. With user-friendly applications, new users can set up Ivacy on their devices without technical assistance.
Dedicated IP Address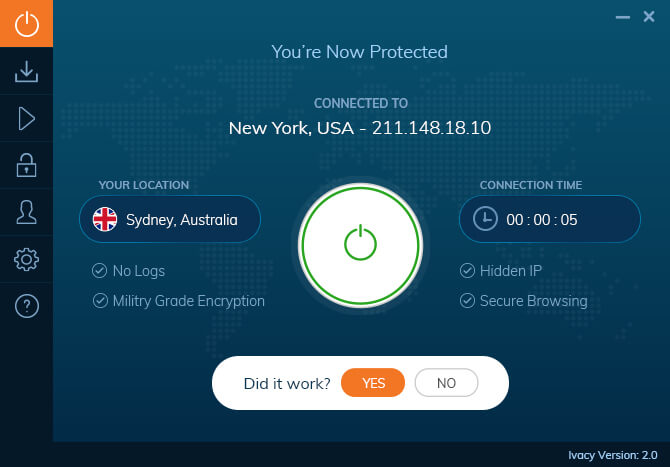 Most VPN services provide shared IP addresses. When an IP address is shared with a whole lot of other users, it may make your browsing significantly slower and more vulnerable to issues e.g. PayPal restriction.However, Ivacy has support for dedicated IP addresses. This will make your information secure and your browsing fast and private.
Unlimited Server Switching
If you're trying to access diverse geo-restricted sites or services from your location, you're safe to use Ivacy. Ivacy has thousands of servers across the world. Amazingly, you can change your IP location to different countries based on your preference.
Unlimited Data Transfer
Unlike other VPN service providers, Ivacy provides users with limitless data transfer service so you're not confined to a specific data bandwidth when surfing the web.
Good Customer Support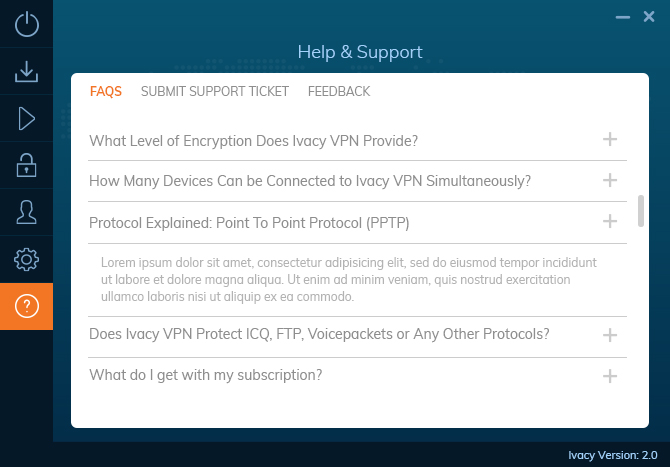 Anyone will agree that Ivacy's customer support is just amazing. We sent different customer inquiries to their support team and got their response in less than 2 hours. If you're someone who usually gets into issues while using VPN services, you're safe with Ivacy as their online customer support team is sure to help you.
Other notable Ivacy VPN features include:
256-Bit Data Encryption

Identity Theft Protection

Internet Kill-Switch

Secure DNS

P2P File Sharing Support

Split Tunneling

Anonymous Torrenting

Private Streaming

Public Wi-Fi Security

No Logs Policy

IPv6 Leak Protection

Multiple VPN Connection Protocols
Ivacy VPN Test & Evaluation
For the Ivacy VPN review, we tested out its services in the following ways:
User-Friendly/Apps Performance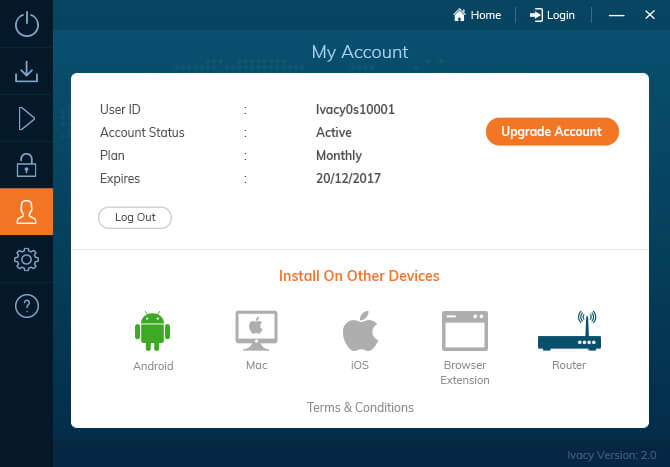 SecureBlitz team of experts tested Ivacy applications on the following devices:
Windows OS

Mac OS

Android

iOS

Linux

Xbox

Kodi

Google Chrome Extension

Mozilla Firefox Extension
We were able to connect with the internet on all devices; however, there was an issue when connecting with Kodi but after following the Kodi configuration tutorial, connecting our Amazon Firestick with Ivacy was a cakewalk process.
Besides, Ivacy applications are lightweight and do not interfere with antivirus programs. Also, Ivacy works well with all connected devices.
Speed Test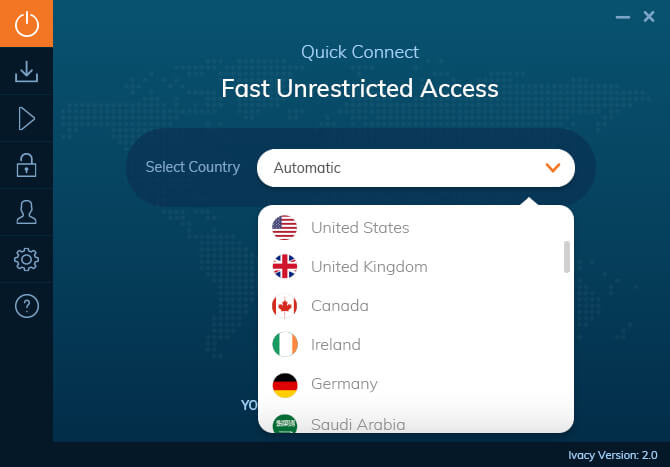 For this Ivacy VPN review, we tested its speed by connecting to notable Ivacy server locations in United States, Australia, India, Hong Kong, Finland, Canada, Germany, South Korea, Japan, Belgium, Turkey, Mexico, Romania, and others.
In the same vein, the connection speed varies across all the server locations from fast to ultra-fast and vice-versa. However, the Ivacy VPN connection increased both our download and upload speeds.
Note: Ivacy has over 1000 thousand servers in 100+ locations.
DNS, IP and webRTC Leaks
We used different DNS leak checker sites such as DNSLeakTest, IPLeak, and BrowserLeaks to check for DNS, IP, and webRTC leaks. So far, there was no leak!
Geo-restricted sites with Ivacy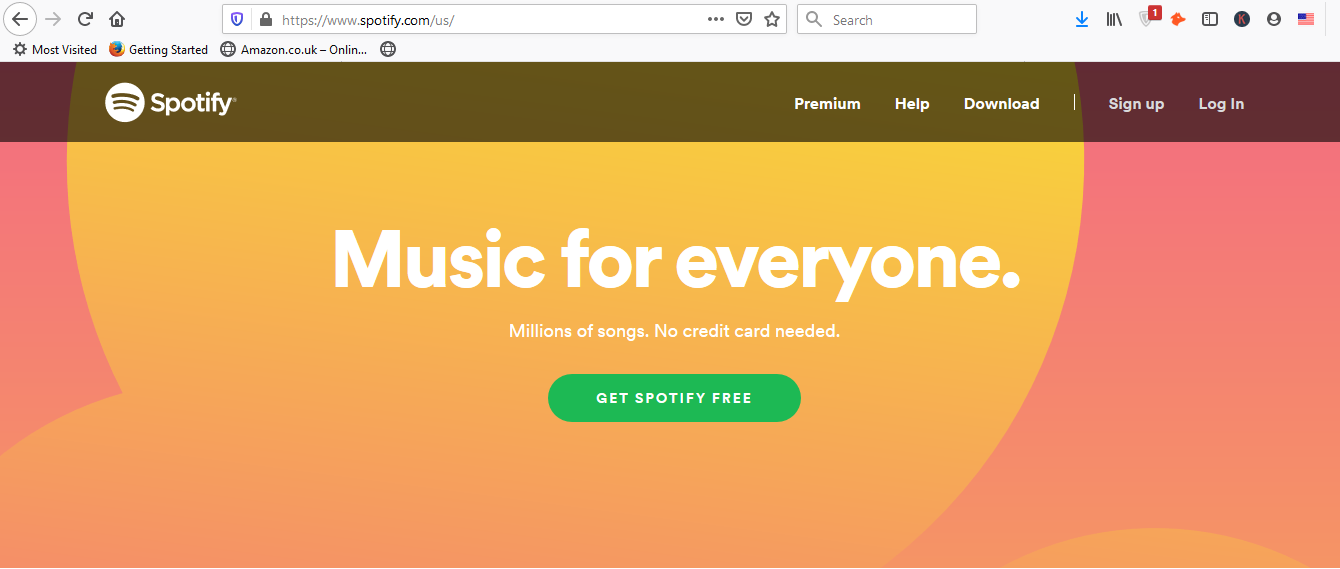 To confirm whether Ivacy can unblock geo-restricted sites, we tested Ivacy with the following sites:
Spotify

Amazon Prime

BBC iPlayer

Hulu

ESPN

Crackle

Vudu

HBO Go/Now
The result was excellent; there was zero-detection from the geo-restricted websites.
Tor Support
Since Ivacy does not provide a Tor Browser extension, we installed the Ivacy application on both Mac & Windows PC and then launched the Tor browser. Afterward, we checked for IP, DNS, and speed as well and we were able to surf some onion sites without issues.
Torrenting Support
If you want a VPN for torrenting, Ivacy is all that you need. The P2P optimized server facilitated torrent downloads with fast speeds.
Result

: Based on our evaluation and the excellent features Ivacy offers its users, we will rate Ivacy 10/10.
Pricing Plans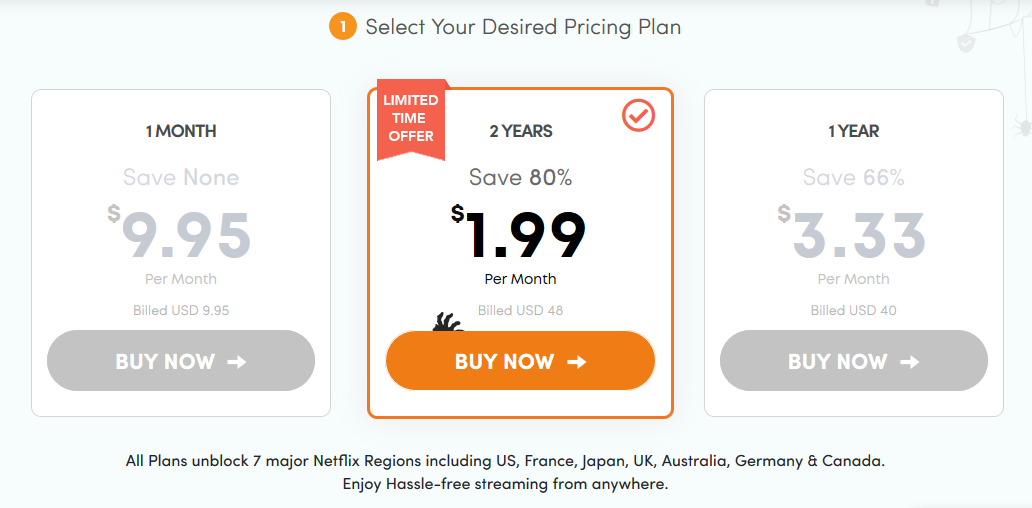 Ivacy has plans for 2 years, 1 month and 1 year. Also, all Ivacy Plans comes with 30-days money-back guarantee.
Here are the Ivacy Pricing Plans:
The 2 years, which is a limited time offer, is the recommended plan. It is billed at $1.99 per month. However, you only need to pay for two years which amounts to $48. After you pay, you get access to Ivacy's amazing features for a whole year.
The 1-year plan, however, is billed at a standard of $3.33 per month. This makes the whole plan $40 for the whole year.
The 1-month plan, however, stands as the most expensive at $9.95. But it may be standard if you're away from your country and you want something to browse locked websites.
Note:
On the other hand, Ivacy offers special plans for Business and Students.
Also, for every Ivacy plan subscription, you are provided with a Premium 1-year subscription of Sticky Password (Password Manager) for free. 

Technical Details
Multilingual Support: English, French, Dutch, Spanish, and Russian
Supported devices: Both Desktop and Mobile devices
Typical users: Students, Business users, Freelancers, or any internet user.
Payment Methods: Credit Cards, PayPal, Bitcoin, AliPay, PerfectMoney, Paymentwall
Customer Support
Ivacy has a highly responsive support team that can be reached via email or live chat. Also, users can find their FAQs, Support Center, and blog helpful for further inquiries.
Wrapping Up…
Unlike other VPN service providers, Ivacy is extremely competent when it comes to speed, security, and support (3 S's) when it comes to opting for a VPN service provider. If you want a reliable VPN service for anonymizing your online activity, Ivacy VPN is the best VPN service you should consider.
What do you think about Ivacy VPN review?
RELATED POSTS