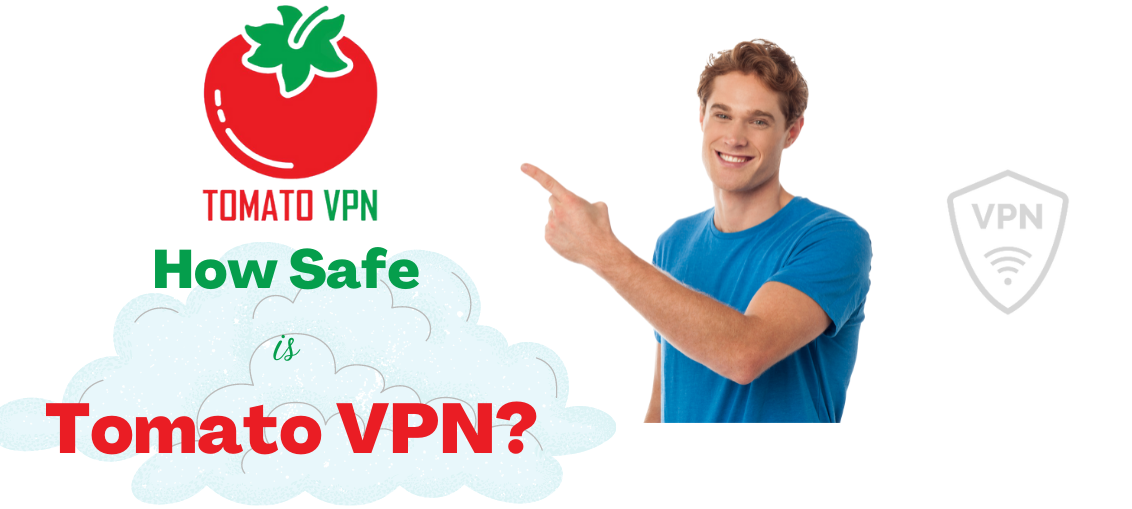 A question came under our spotlight – is VPN Tomato safe? Read this VPN Tomato review post as I answer that question.
There are potential risks of exposing yourself online without the use of a VPN service to ensure your cybersecurity. It is however worse when you use a shady VPN service that slows your internet connection, interrupts you with ads, keeps and uses logs, and also exposes your device to cyberattacks.
VPN Tomato by IronMeta Studio is a VPN known for its free service. However, it is important to know if it is safe for use, its cost, features, pros, and cons. In this article, we will give you a complete VPN Tomato review.
Is VPN Tomato Safe?
Yes, VPN Tomato appears to be safe but I won't recommend it. Besides, it doesn't have a clear no-logs policy, nor does it use military-grade encryption technology. Furthermore, it allows third-party ads and its servers are limited, unlike other premium VPN services. 
However, it has a kill-switch and uses OpenVPN servers with UDP and TCP protocols. It protects users when surfing the net, playing games online or when using public Wi-Fi hotspots.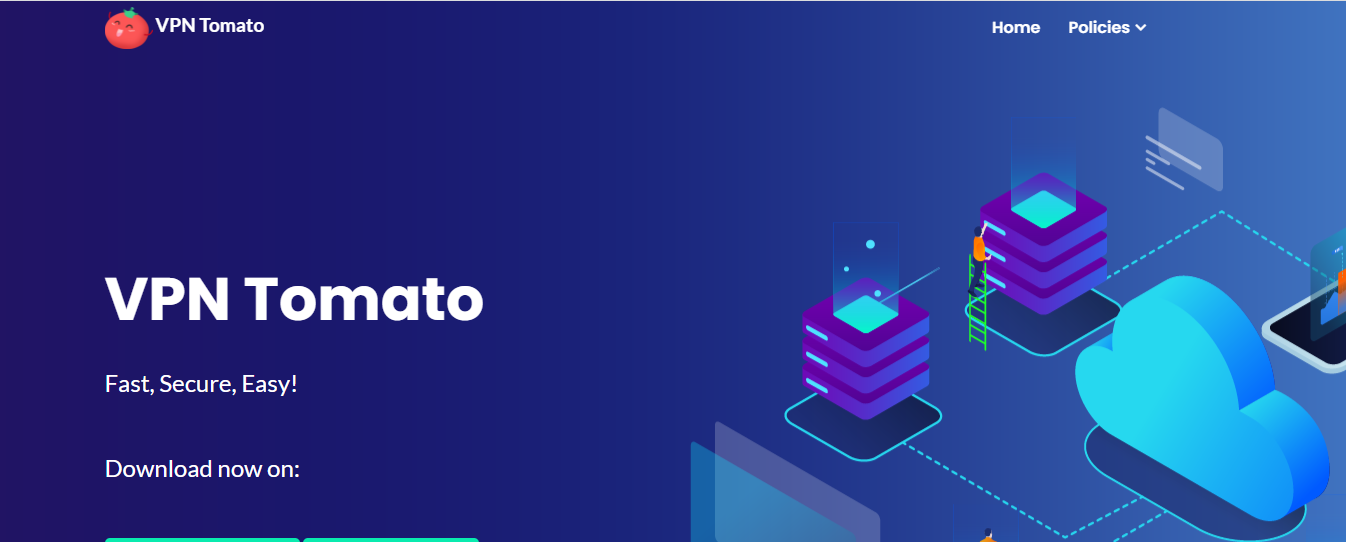 How Much Does VPN Tomato Cost?
VPN Tomato has a 100% free VPN with more than 10,000 servers in over 30 countries. However, its website doesn't state it but VPN Tomato has a VIP subscription plan that is billed monthly and yearly. 
This is only realized after the app has been downloaded and installed. The VIP plan claims to offer faster speed, worldwide locations, and no ads. The monthly plan costs $9.99 while the yearly plan costs $29.99 annually.
Best VPN Tomato Alternatives
1. VPN Tomato vs PureVPN
This is the number one among the best VPN Tomato alternatives. PureVPN protects 10 devices simultaneously, includes a no-logs policy, and other important features that a VPN is meant to have. It doesn't allow ads and costs $1.99 monthly for 24-months Plan.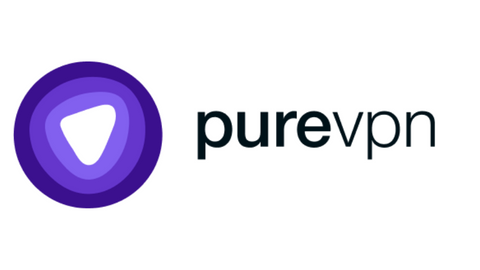 87% OFF
PureVPN
PureVPN is one of the best VPN service providers with presence across 150 countries in the world. An industry VPN leader...
Show More
PureVPN is one of the best VPN service providers with presence across 150 countries in the world. An industry VPN leader with more than 6,500 optimized VPN servers.
Show Less
Get PureVPN
2. VPN Tomato vs IPVanish VPN
IPVanish is not free but costs $3.75 monthly for an annual subscription. Unlike VPN Tomato, it doesn't keep logs and protects unlimited devices simultaneously.
Get IPVanish VPN
3. VPN Tomato vs NordVPN
NordVPN costs $3.49 monthly for a 2-years Plan and includes unique features that ensure users' online privacy and security. It also includes a no-logs policy. 
Get NordVPN 
VPN Tomato Features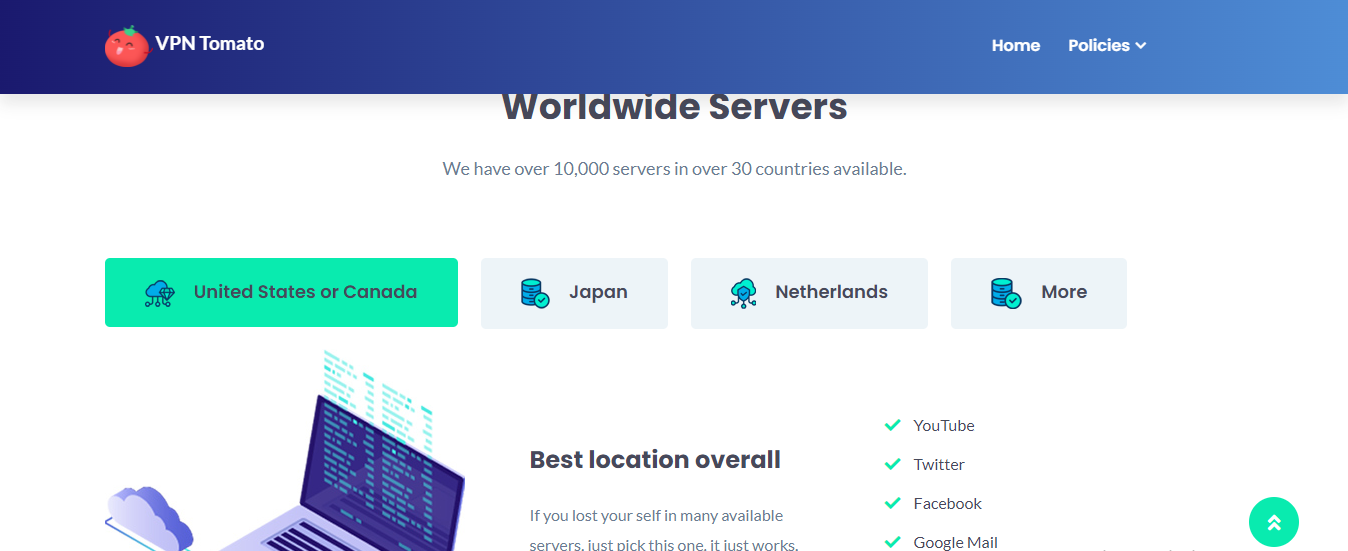 Free and Easy to Use
The VPN Tomato app is free-to-download and easy to use and users can connect to the VPN with just one click. 
Anonymous Browsing and Privacy Protection
VPN Tomato hides users' IP addresses and keeps them completely anonymous when browsing. 
Unblock Content
Users can easily bypass firewalls and access geo-restricted articles, services, and websites like YouTube, Snapchat, Twitch, Free Fire, Amazon, Twitter, Facebook, and so on.
Available for Mobile Devices
VPN Tomato is available for just Android and IOS. It protects users' phones and tablets and ensures their privacy. 
Ping Booster
VPN Tomato bypasses restricted online games and reduces game lags, high latency, and game freezes. When connected to the servers, users can lower their ping in games. 
Wi-Fi Security
This VPN shields its users from the risks of public Wi-Fi connections like malware attacks. They get to connect to any public Wi-Fi hotspot confidently, with no worries at all.
VPN Tomato Pros and Cons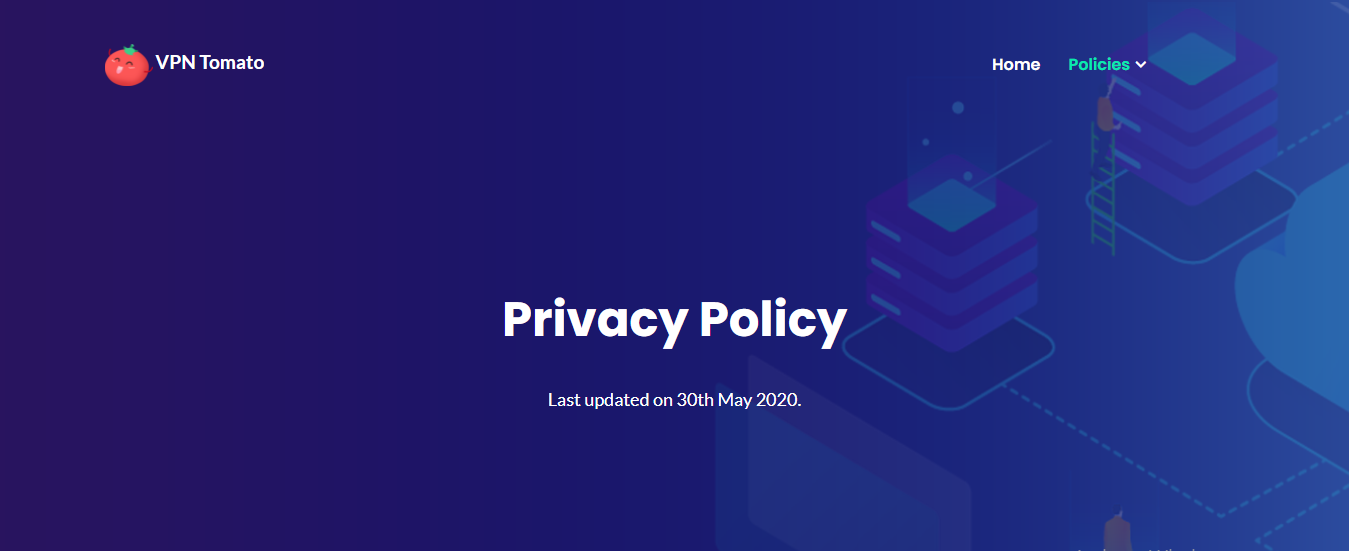 Pros 
It is easy to use.

Has a kill switch.

It has an auto-reconnect option.

Hides users' IP addresses and allows anonymous connections.

Uses OpenVPN servers with UDP and TCP protocols.

Has a redirect IPv6 traffic option.
Cons
The free version has limited servers and allows ads.

Slow internet connection.

It keeps logs and personal information. 

Doesn't use military-grade encryption technology.

It doesn't allow P2P or torrenting.

Doesn't unblock all major geo-restricted websites.

Protects only one device.
How To Get Started With VPN Tomato
Visit the

VPN Tomato website

and select either the Google Play or App Store icon to download the VPN. 

Or visit the Google Play or App Store on your Android or IOS device respectively and search for 'VPN Tomato' in the search bar. 

Click on Install and wait for the installation process to complete. 

Locate the app on your device and open it.
How To Delete VPN Tomato Account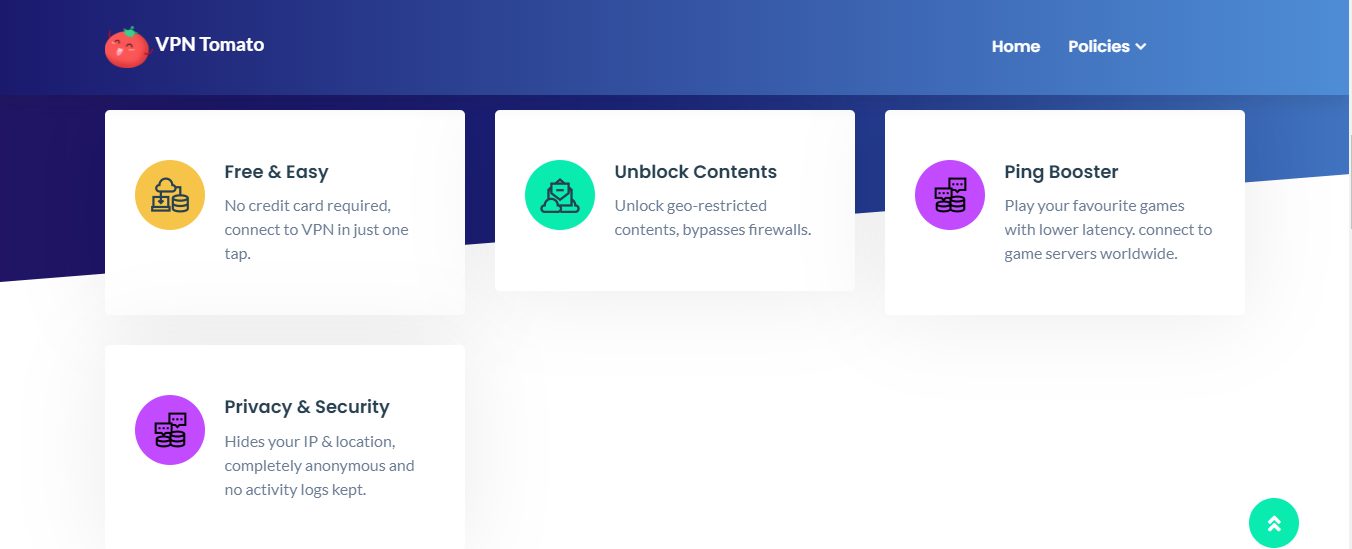 To delete VPN Tomato on an IOS device, 
Touch and hold the app then tap on Remove App. 

Next, tap on Delete App 

Confirm by selecting Delete.
On Android, 
Go to Settings and select Network & Internet or More Connections (depending on the type of Android device you are using).  

Click on VPN and then select the setting icon in front of VPN Tomato. 

Tap on Forget VPN and then click on Forget to confirm. 
Is VPN Tomato Worth It?
No, VPN Tomato is not worth it In fact, I will prefer to use a premium VPN service like Ivacy that costs about $1 per month for its 5-year plan instead of using the free VPN Tomato service.. 
Nevertheless, VPN Tomato is easy to use, prevents lags and high ping when gaming, and allows you to connect safely to public Wi-Fi. However, its cons are as much as its pros. 
It doesn't allow P2P or torrenting, collects logs and personal information and users are at risk of malware attacks as it allows a lot of third-party ads.
Wrapping Up The VPN Tomato Review
In this VPN Tomato review, I answered the question –  Is VPN Tomato safe? As you should know, VPN Tomato like other free VPNs doesn't provide quality security and privacy for its users. It might be free but not safe. Besides, its usage is at the user's risk. 
To boost your security and privacy, get better, trustworthy, and widely respected VPN Tomato alternatives like IPVanish VPN, NordVPN, Ivacy, and PureVPN.
---
RELATED POSTS