Did you hear about a VPN and don't know what it means and how it works, so you're asking "What is a VPN?" Don't worry, this ultimate VPN guide will cover everything you need to know about a VPN.
We are in an era where being careless with your online privacy can cost you more.
You can lose control over your personal and business computers just because some of your private information got leaked to hackers.
But can this be prevented?
Yes, VPNs serve as your shield online. They protect your personal details from getting leaked into the hands of cybercriminals.
Want to learn more in this VPN guide? Keep reading!
What Is A VPN?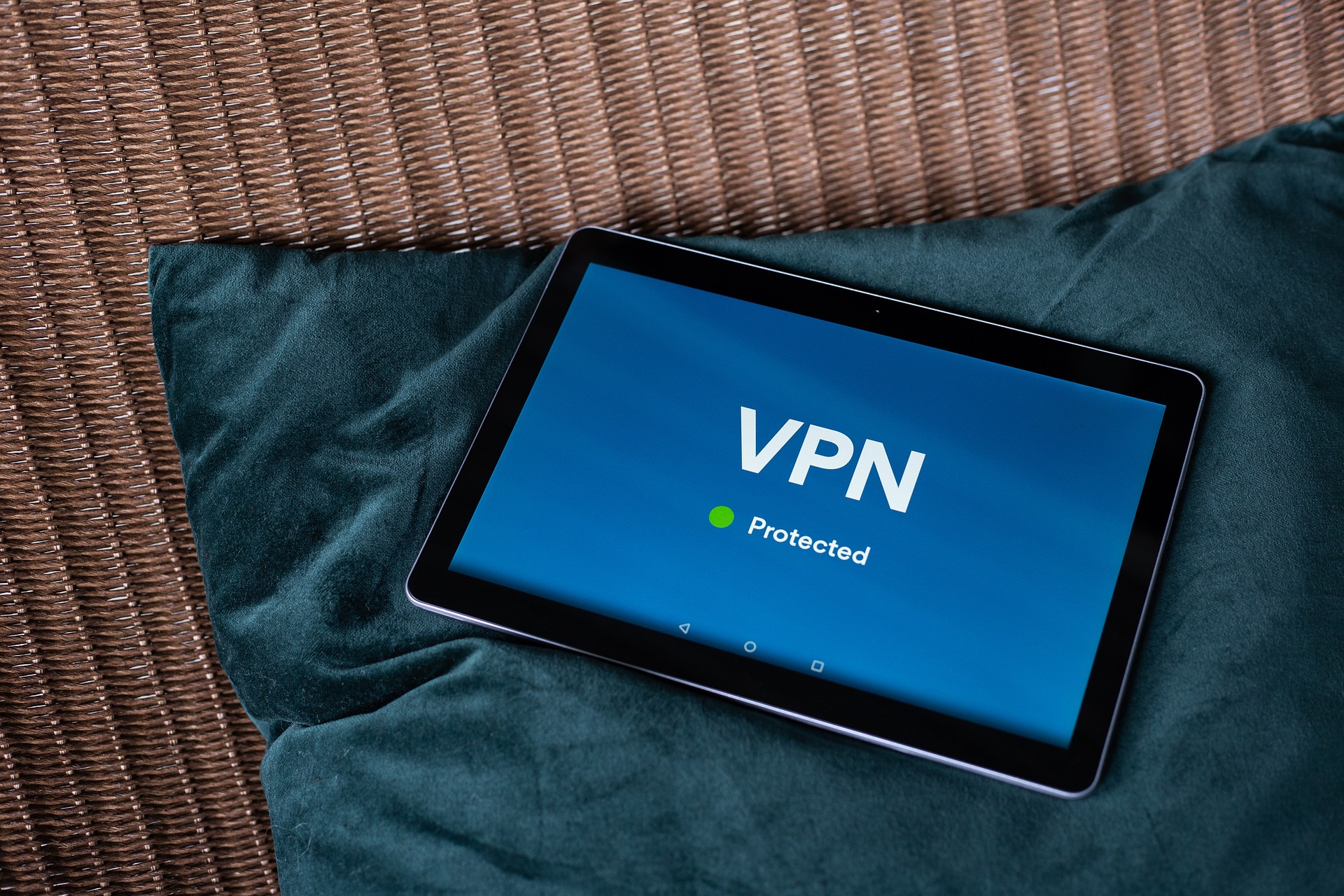 VPN is an acronym for "Virtual Private Network", it helps keep your privacy by increasing your online safety and freedom. 
You can call it a key to digital privacy because it ensures that you're safe on the internet in many ways.
When you're using the internet, a VPN sends your data through an encrypted, and secured connection to an outer server: the VPN server. 
So, instead of sending your details to the websites or apps that you access on your device, the VPN sends its details. 
In other words, it is like you're accessing those websites or apps with another person's (VPN server) details.
Some benefits you enjoy from using a VPN include; hiding your identity online, securing your data, and using the internet without restrictions. We have a list of the best VPN services, you can check them out.
READ ALSO: The Ultimate Antivirus Software Guide: What Is An Antivirus?
What Is A Proxy Server?
A proxy server is a router or a computer system that works between a server and a client as a relay. It prevents an attacker from attacking the private network. 
A proxy can also act to represent another. This means that the proxy server can act in place of the user. 
Going online without a proxy can expose your IP address for web servers and probably others to see. 
A proxy has its IP address that represents or acts on your behalf to make sure your real IP address is hidden. 
READ ALSO: The Best Datacenter Proxies
History Of VPN: When Was The First VPN Service Created?
Back in 1996, Microsoft employees created a P2P (peer-to-peer) tunnel protocol or rather PPTP.
As internet threats begin to increase, then the digital security system starts getting popular too. 
People were concerned about their privacy online and one of the easiest ways to maintain privacy online was to consider a virtual private network.
VPN was mostly used then for business purposes, but today, VPN is widely used to prevent malware, unblock geo-restricted contents, and more. 
How Does A VPN Work?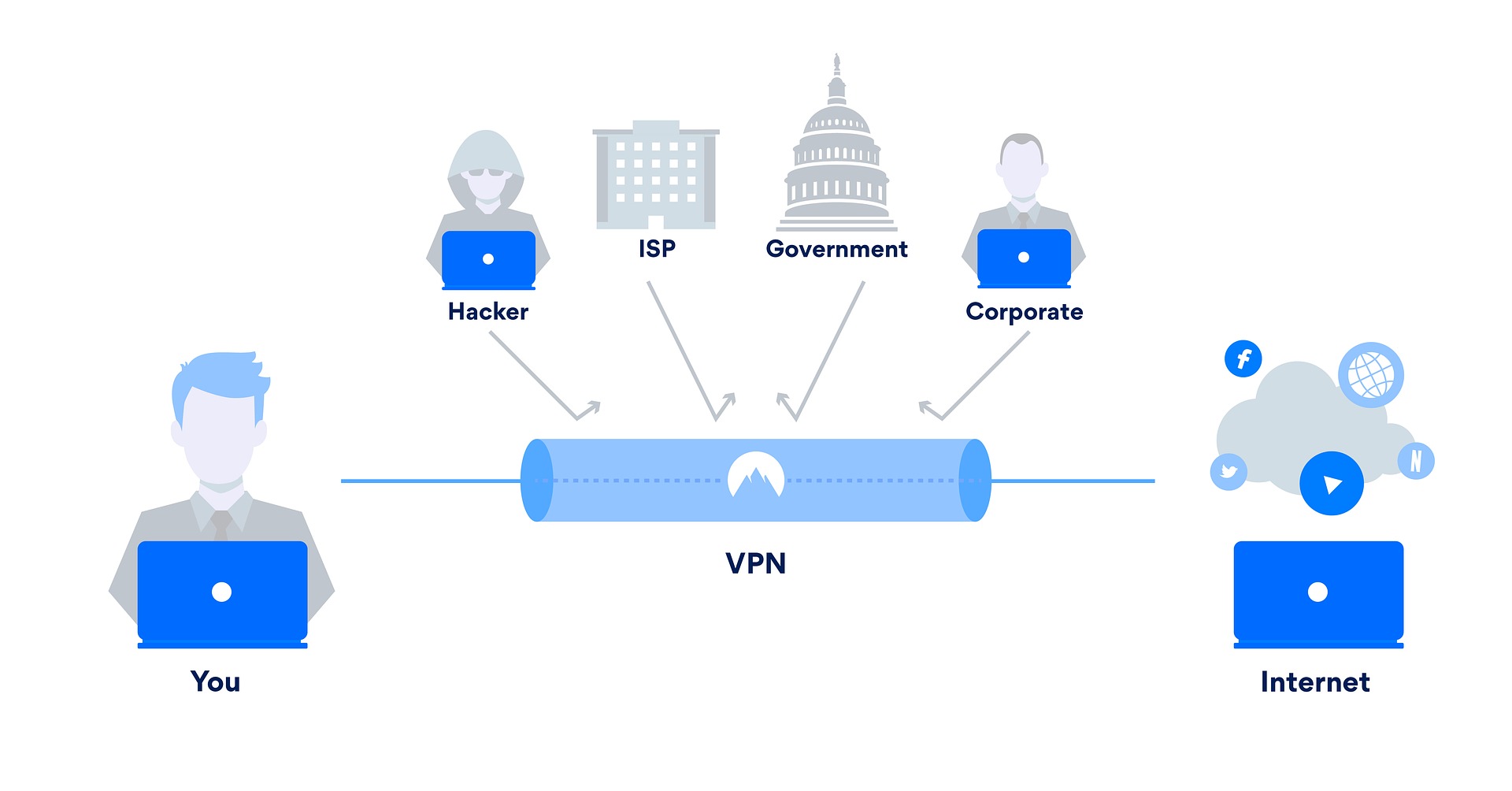 When your computer or smartphone is connected to a VPN, the computer locations and details will be coming from the VPN and not your own. 
A VPN secures your internet traffic by rerouting all your traffic through an encrypted solid connection before the device contacts the website. 
If you don't use a VPN, your computer or phone will directly connect to the websites you visit.
What a VPN does is to make sure that your computer contacts the VPN servers first, and then the VPN will send or contact the websites for you. 
If you visit a website with a VPN connected to a USA server, then the website will see you as a visitor from the USA even when you are not in the USA. It will appear like you are present at the VPN location.
While this is a good thing, VPNs tend to reduce internet connection speed because VPNs act as a middleman in which connections must pass through the VPN server before proceeding.
Some VPN Statistics
READ ALSO: Best VPNs For Surveys [Tested, Reviewed, And Ranked]
Benefits Of Using A VPN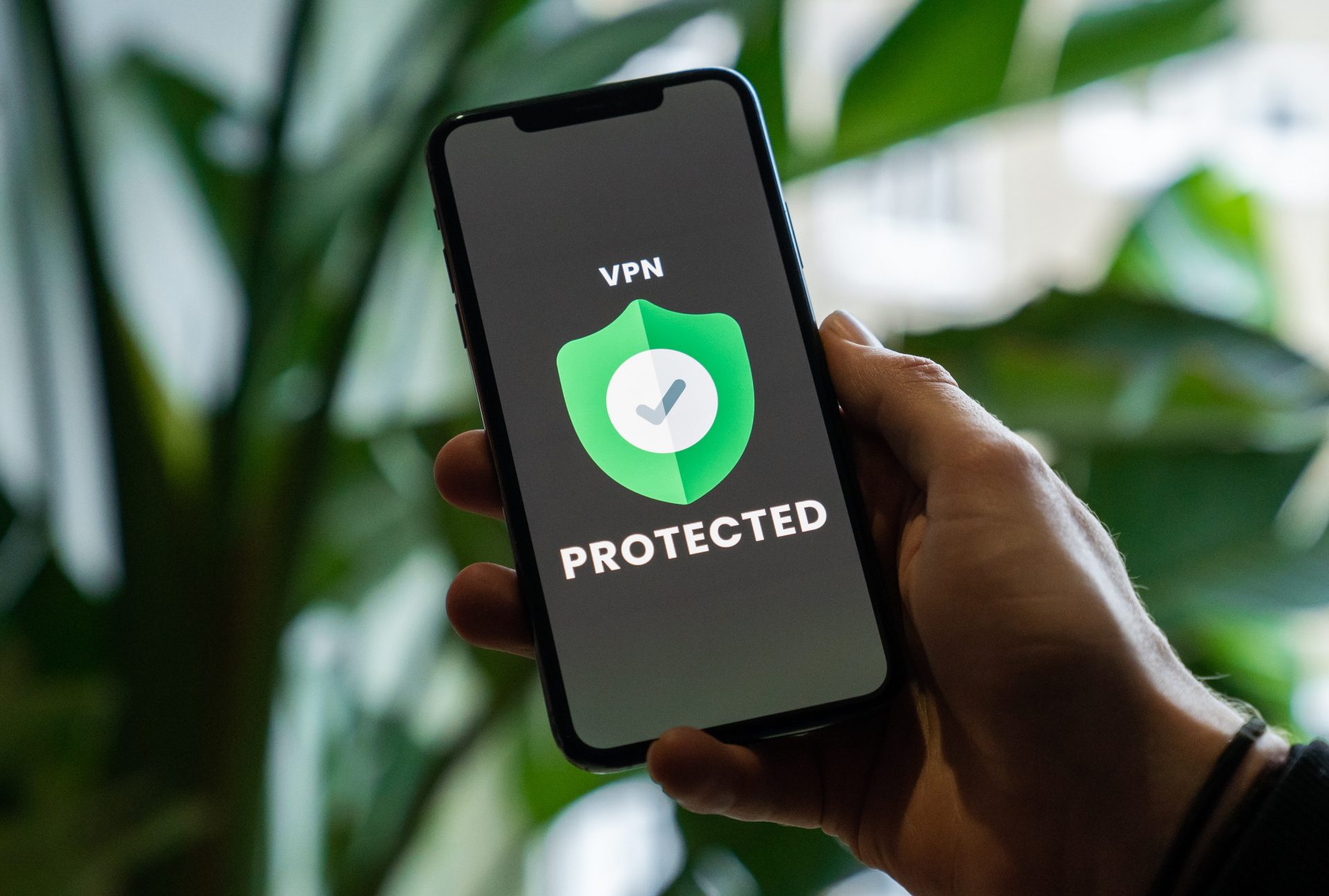 1. Anonymity Online
A VPN hides your data from others on the internet; instead of exposing your real information like location and IP address, it shows the VPN server information.
2. Protection against governments and hackers
A VPN encrypts your internet traffic via a solid encryption protocol. It makes your device activities difficult to access by a third party.
When people try to spy on your device, VPN makes this difficult for them.
3. Protection against public network 
Let me assume this is not the first time you are learning that a public WiFi network is dangerous.
Yes, while you are busy enjoying the free public WiFi network, other users on the same network may have your personal information. 
A VPN can help protect your connection from the dangers that come with using public WiFi. 
4. Fight online censorship 
Countries like China, Iran, Russia, and Turkey are not able to use popular apps and websites like WhatsApp, Google, Facebook, Instagram, YouTube, and Spotify due to geo-restrictions.
With the help of a VPN service, you can bypass government censorship and restrictions by connecting your device to a different server. 
You can also change the internet server location to an accepted country using a VPN.
5. Anonymous downloading
Downloading online can be risky when it is done wrongly.
Downloading some torrents is illegal in some countries and you as a downloader can be tracked down and can be prosecuted. 
So to avoid getting caught, you can always use a VPN.
Proxies Vs VPN
In this VPN guide, it is essential to know the difference between proxies and VPNs.
A VPN encrypts your internet traffic while proxy servers don't. So proxies should not be used for sensitive information because they don't protect you as a VPN does. A VPN can protect you from government surveillance, ISP tracking, and hackers which makes it a more secure option to handle your sensitive information.
VPN works by rerouting all your internet traffic via a VPN server, while proxies only reroute the internet traffic of a specific browser or app. 
The downside of a VPN is that it can be slower when it's compared to proxies because VPNs encrypt your traffic before sending it to the web.
VPNs are subscription-based (free VPN services are limited and they can sell your information to make money), and proxy servers are usually free.
READ ALSO: 7 Best Proxy Services For 2022 [Tested, Reviewed & Ranked]
How To Choose The Best VPN For Your Needs?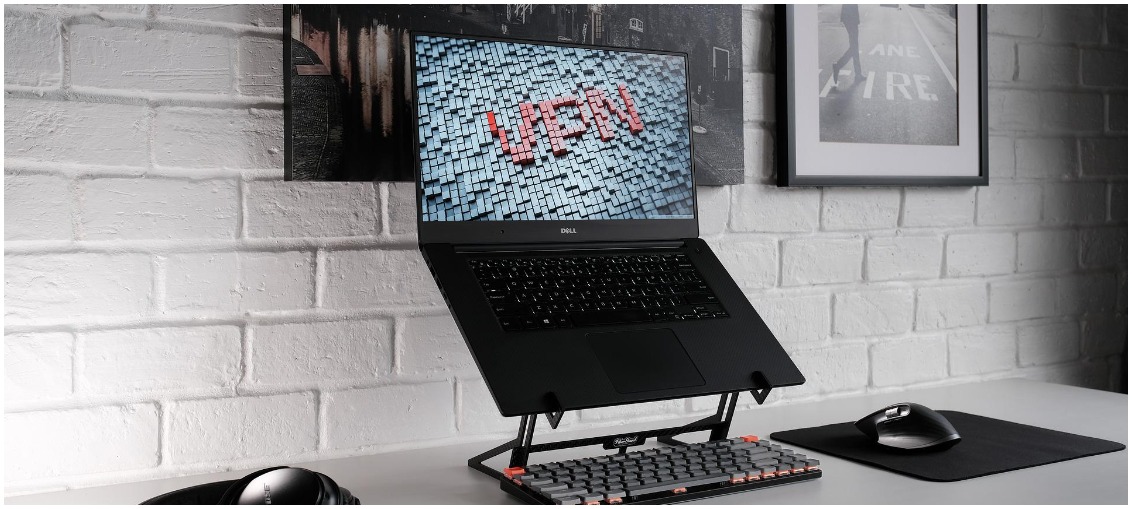 There are many VPNs to choose from, so it might be difficult to choose the best one. Some are free and while others are paid.
Sitha there are more than 300 VPNs in the VPN market, below is a guide to choosing the best that fits your purpose.
1. Know what you need a VPN for
There are a lot of ways to utilize a VPN, while some VPNs are good at watching content that is geographically blocked while other VPNs are good at bypassing government censorship.
If you want to use a VPN for streaming movies, you must choose a VPN with high speed, unlimited bandwidth, and reliable connections.
So you should write down a list of what you need the VPN for and outline the features that can help you get what you want.
2. The features of the VPN service
All VPN companies have that feature they are known for, it could be speed or anonymity. Find the feature and ensure it is good for your list of what you need a VPN for. 
Many VPNs have issues bypassing Netflix restrictions, but ExpressVPN seems to be a good option.
A kill feature should also be considered to strengthen your security while using a VPN.
This feature VPN automatically disconnects from the internet if your device loses internet connection. 
It helps you to prevent unsecured connections on the internet when your device is disconnected from the VPN connection so that you're safe until the VPN connection returns.
3. VPN with a good user-friendly interface
Some VPNs in the market don't have that user-friendly interface and it could take some time before you get used to them because they're quite complex to set up.
You should go for a VPN with a clean and smooth interface. Also, consider going for a VPN with a good amount of speed connection if you care.
4. Make sure your important servers and locations are covered
For example, if you are going to a country like China to work or live then you will need a VPN service that can bypass all the restrictions and censorship in the country. 
The number of locations and servers can be a deciding factor for you in some situations.
5. What payment plan do you prefer?
The best VPN for you should provide a convenient payment option for you.
While prices of VPNs are different depending on features and subscription duration. 
The mode of payment is also important when choosing a VPN that is good for you.
Some VPNs support anonymous payment systems such as Bitcoin while others use debit cards.
Payments can be weekly, monthly, or annually.
6. Go for a VPN with good and reliable customer service support
There are possibilities that you encounter issues with a VPN, so having a place to get things solved when necessary is essential.
Here, the best options are VPNs that offer live chat if you care about reliable customer support because emails and tickets could take hours or days before you get a reply. 
Also, always go for a VPN that offers 24/7 customer service.
7. Money-back guarantee is recommended
In case you pay for a VPN service and later find out that it is not suitable for you, a money-back guarantee will allow you to get your money back. 
Some VPNs offer a 30-day money-back guarantee which is enough for you to test the quality of the VPN service.
So always look for a VPN with a money-back guarantee or make use of the free trial in the meantime.
Not all VPN offers a free trial, but you should find one that ensures your safety and you can get a refund when you don't like their product. 
Is It Safe To Use A Free VPN?
Some VPN services abuse the data that travels via their servers and sell your information or data to advertisers.
Your internet traffic runs through the VPN provider servers, the VPN provider can see your data and everything you do. 
However, not all VPNs do this. It is only common among free VPNs.
Even if the VPN provider offers their VPN service for free, there is a possibility that your data are being sold out to advertisers. 
Why don't you find out why your VPN provider is offering their services free?
So, don't be fooled by free VPN service, it will surely come with a price to pay whether it is your money or your privacy.
Is Using A VPN Against The Law?
Everyone uses a VPN, even hackers or cybercriminals make use of it, this could make you wonder if using a VPN is against the law or not. 
Honestly, using a VPN is not against the law if it is used legally. If you used a VPN for legal activities such as browsing, Netflix, gaming, YouTube, anonymity, and more. Using a VPN for illegal activities is against the law, but using a VPN (legally) is not.
Disadvantages Of Using A VPN?
You have learned that there are advantages of using a VPN each time you go on the internet, but nothing is perfect, there are disadvantages you should know.
Don't think a VPN is all that you need to stay private online, there are things a VPN can't do or perhaps can't do better. 
Some VPN service providers can slow your internet speed.

Some online sites or services do not allow or ban customers from using VPNs.

A quality, top-rated VPN will cost you money.

Some VPNs won't protect you or your information from malware or phishing attacks.

Some VPN services can not bypass strict internet restrictions by highly-censored nations.
Note: As you can see from this VPN guide, we do not encourage the usage of a VPN for any form of illegal activities online.
VPN Guide: How Much Does VPNs Cost?
VPN services offer a different plan for users, VPN providers give enticing discounts when you are a new subscriber. 
Most of the time, as a new subscriber, you will get about a 30 – 50% discount and there is also a free trial if your VPN service offers it. So check out some VPN pricing below;
1-month plan: VPNs allow you to pay for a subscription every month, it is good for you if you don't want to spend much at once for an annual plan. This should start from $4 to $10, you can get a discount.
3-month plan: This is a pricing plan where you pay every 3 months, it is another great deal to enjoy all that the VPN offers. It should range from $15 – $25 or more, you can even get a discount as a new customer.
1-year plan: It is also known as an annual or yearly plan and it is good if you don't want to go through the stress of subscribing again monthly or quarterly. This should range from $30 – $99 or more.  
Some VPN companies like NordVPN offer a 2-year plan, this is perfect for an organization or a small business that needs a VPN service. 
READ ALSO: 7 Best Yearly VPN Services
What Is The Best VPN?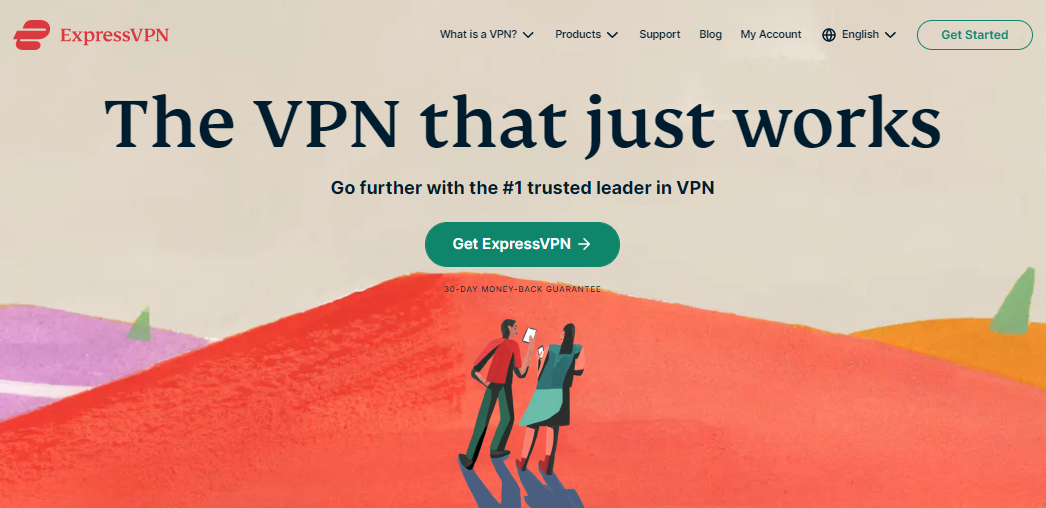 After reading this VPN guide article, it is possible to ask "what is the best VPN service?". Is it NordVPN, ExpressVPN, or CyberGhost VPN? 
When you see the article on best VPNs, then you should know that they're recommending top-rated VPNs to you, nothing like the best. 
All VPN services in the market have their downsides, and there is no definitive 'best' VPN. Go with what works for you, or top-rated VPNs like CyberGhost VPN, Surfshark, ExpressVPN, TorGuard, Ivacy, or NordVPN.
Frequently Asked Questions: VPN Guide
Do you have to use a proxy when you have a VPN?
You don't need to use a proxy when you have a VPN. 
Premium VPN services can act as proxies. A strong VPN service can be a great deal better than a proxy because VPNs have many features and you are probably getting more for your money.
Can VPN be used on multiple devices?
VPN services can be used on multiple devices, most VPNs support Windows, Mac, Android, iOS, and Linux, and some VPNs don't support all the platforms. 
The VPN market is growing rapidly due to the support on all platforms. If you use a Windows computer and an iPhone then some popular VPNs will make it easy for you to use their VPN service on any platform you have. 
A Final Word On This VPN Guide
There are many ways VPN can be useful and some little drawbacks. 
But the good it offers is more than the drawbacks, so it's recommended to get a premium quality VPN that can secure your connection to the internet. 
Proxies are also a better choice but when it is compared to a VPN, then VPN should be the best choice for you. 
And free VPNs are not highly recommended if you care about your privacy online.
Leave your comment concerning this VPN guide below.
---
FURTHER READINGS