Do you own a basic laptop? In this post, we will show you the best antivirus for a basic laptop.
It is essential that you have an antivirus installed for security purposes. Besides, basic laptops are targeted by hackers every day which results in them being at risk of malware and virus infection.
Viruses are very dangerous as they were programmed to harm. They can disrupt the performance of your PC, delete your files, damage your programs and even format your hard disk. For these and many more reasons, you need a working antivirus. Before you decide on which antivirus to install, you should consider the specs of your laptop.
READ ALSO: Best Antivirus For 2022
Best Antivirus for a Basic Laptop
If you own a basic laptop with low specs, you need to go for light antivirus software that would not slow down your processor. There are so many such anti-viruses available but in this post, we shall be looking at some of the bests.
1. Heimdal Security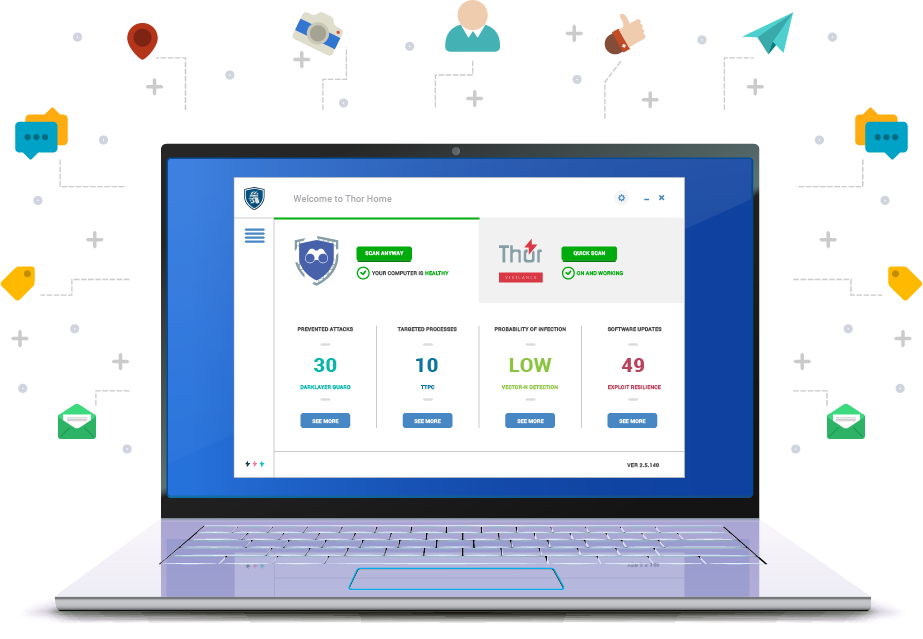 According to the manufacturers, this antivirus is the most advanced and most powerful security suite. It can detect malware of any kind, trojan, and macro viruses. Heimdal Security Antivirus features various scanning options; there is a quick scan and active process scan amongst others.
It has a real-time, two-way scanning feature that can be able to block malware from websites upon detection. You can view the results of your previous scanning through the activity report section. The antivirus is free but it has a premium with extra security features you can upgrade to.
Download Heimdal Security
2. Avira Antivirus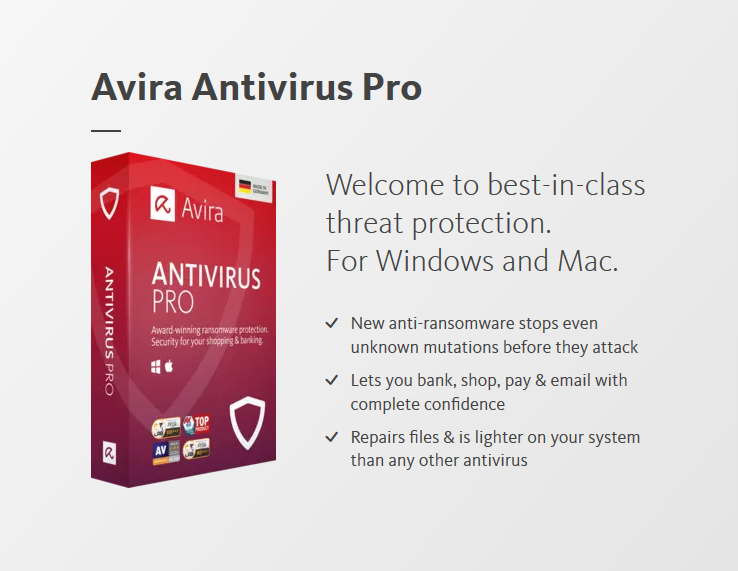 The Avira Antivirus is an award-winning one and it is free. It provides total digital protection on any basic  laptop in which it is installed. Most people prefer using Avira because the software is easy to use.
This antivirus can detect viruses, malware, Trojans and block phishing websites on the internet. You can either run a quick scan, a full scan or a custom scan. It is a lightweight software and does not slow down the computer which makes it ideal for a basic laptop. It also features a free VPN that you can use.
Download Avira Antivirus
3. Kaspersky Antivirus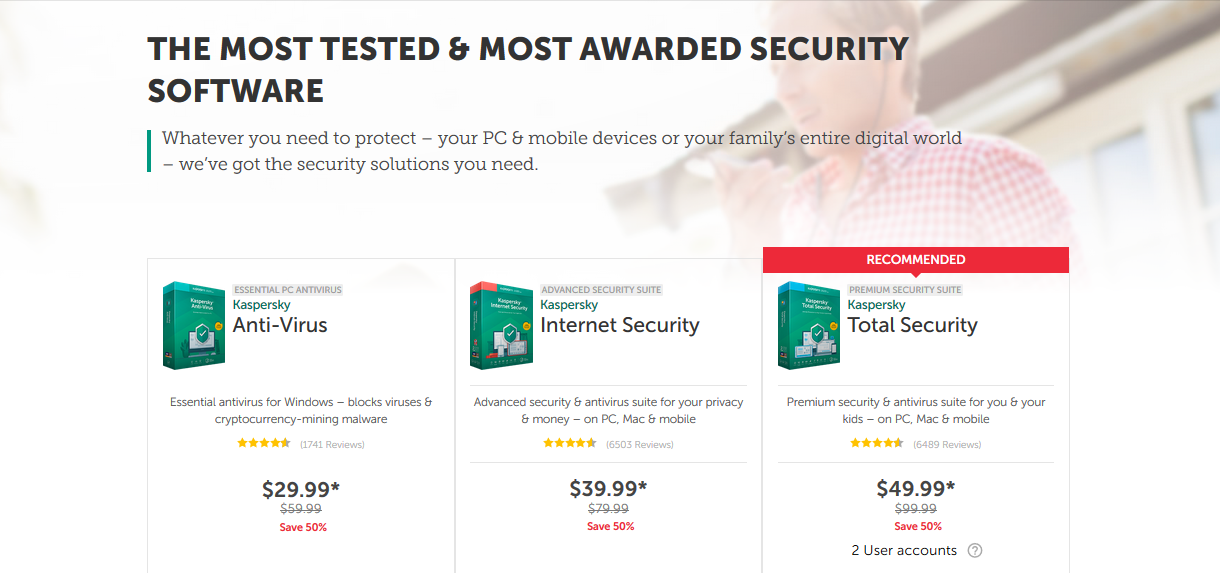 Developed by Kaspersky Lab, this is another free antivirus that will protect your laptop. The antivirus is efficient in scanning for viruses, Trojans, ransomware and multiple malware. It provides real-time protection and can help block online threats from websites. It works as an anti-phishing engine to protect your PC from phishing attempts.
Kaspersky Antivirus incorporates a simple user interface so it is very easy to navigate through the sections. You can view previous scanning reports directly from the dashboard and an onscreen keyboard that offers keylogger protection.
Download Kaspersky Antivirus
4. Norton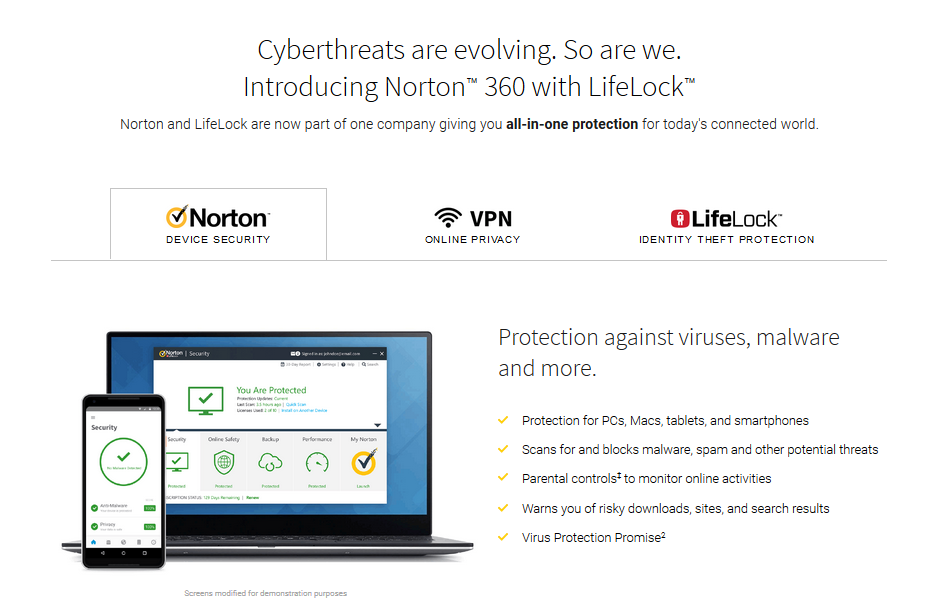 Norton is an antivirus software highly rated by multiple users as it provides total PC protection. This antivirus can scan and remove viruses, malware, and spyware. It provides online protection from harmful websites and prevents the installation of harmful software.
This software also preserves the privacy of users with details encryption. It has a device management portal where you can track all your connected devices. Norton antivirus is a paid one and trust that you are getting the value of your money. The manufacturers offer a 100% guarantee and will refund you if the antivirus does not perform up to your expectations.
Download Norton Security
5. Panda Security

This antivirus protects your PC from the installation of malicious software and spyware. Viruses and other unknown threats can also be completely removed with Panda Security. It provides online protection from malicious websites which lets you browse the web safely.
This antivirus provides detailed reports and analysis of previous scanning making it easy for users to keep track. It as well sends alerts when any malicious behaviour is detected so users can immediately take action. Panda Security provides email protection; ensuring that no harmful email gets into your inbox.
Also, with the use of Panda Dome Advanced, it can provide a resilient yet flexible security 'dome' to protect its users.
Download Panda Security
6. F-Secure Total

F-Secure is an antivirus capable of protecting your laptop from spyware, viruses and other malware. It uses an advanced detection tech that ensures efficient protection against these harms.
This antivirus updates automatically so you get all the recent improvements. With its incremental technology, it uses low bandwidth space which does not slow down your laptop. It is a paid product but you try it for free for 30 days.
Download F-Secure Total
7. Airo Antivirus For Mac

This is an antivirus created for macOS users only. Though it scans slowly, it is an ideal antivirus for any macOS user concerned with security. With its impressive AI tech, it completely scans your PC for possible malicious wares. It protects against various viruses, spyware and notably, crypto-malware.
This antivirus features a browser plugin; when added to your browser, it blocks harmful websites that and protects you against phishing scams. It does not affect the operations of your PC as it uses low CPU power.
Download Airo Antivirus for Mac
8. Malwarebytes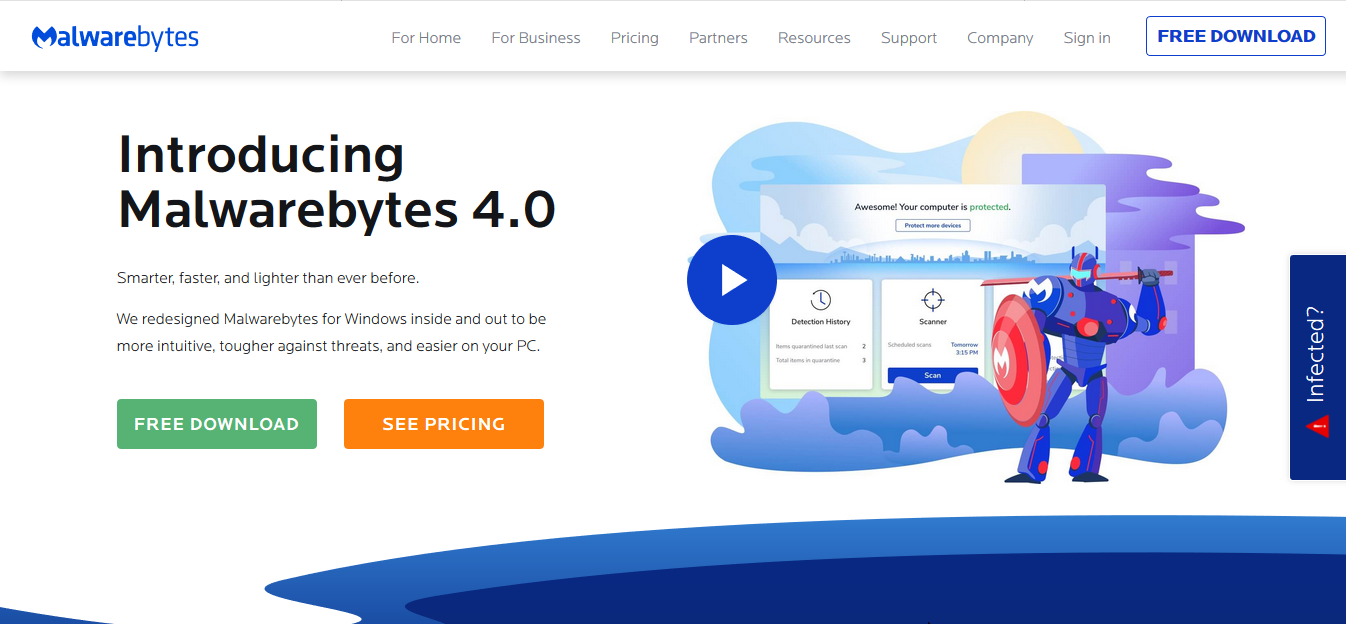 The work of the Malwarebytes antivirus software is to protect your laptop form malware. It is efficient in scanning and removing malicious files and programs that can harm your computer. It can detect viruses, ransomware and block threats from harmful websites.
What makes it good for a basic laptop is that it scans in batches which ensure that it does not affect other running programs. The Malwarebytes antivirus is free but it has a paid version. The paid version offers real-time protection and you can schedule scanning amongst others.
9. Avast Antivirus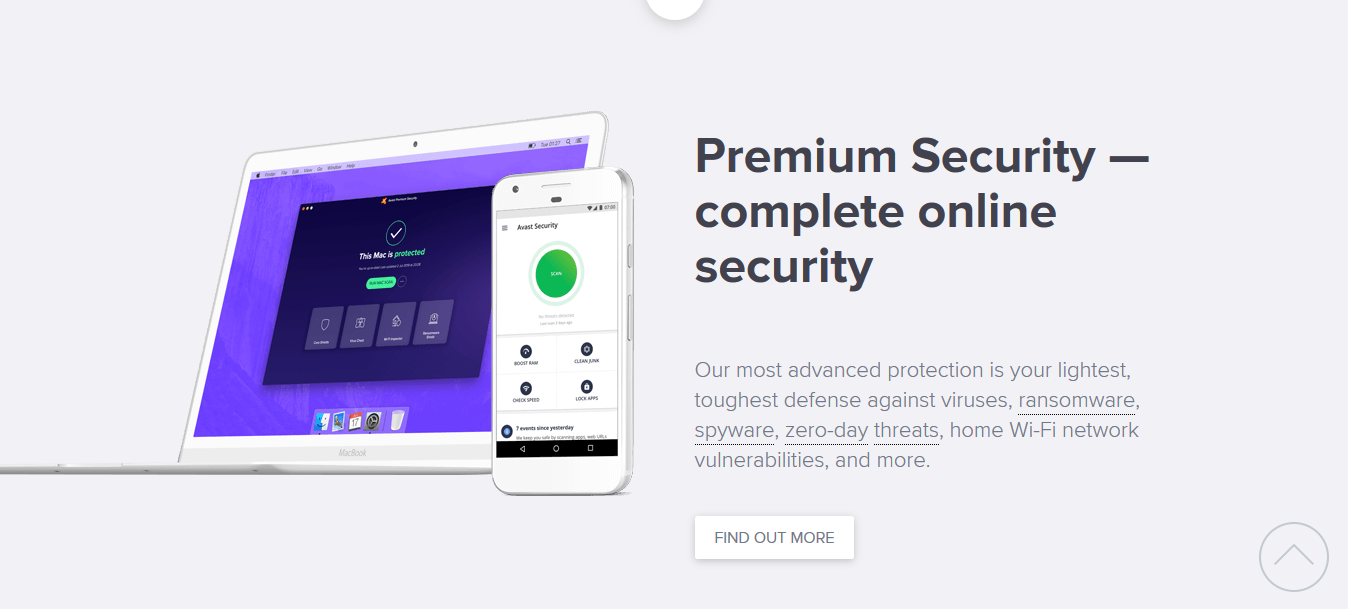 Avast Antivirus is a very popular one as it has been around for long. It protects your laptop from a variety of security threats like viruses, spyware, and malware. It does not slow down the activities of your laptop as it is a lightweight software.
READ ALSO: What Is The Average Cost Of A Laptop?
Also, Avast incorporates a Wi-Fi inspector that provides router security for your network, keeping you safe from hackers. Avast antivirus has an integrated private browser called Safezone; it keeps your browsing details and cookies safe from phishing scams.
10. SmadAV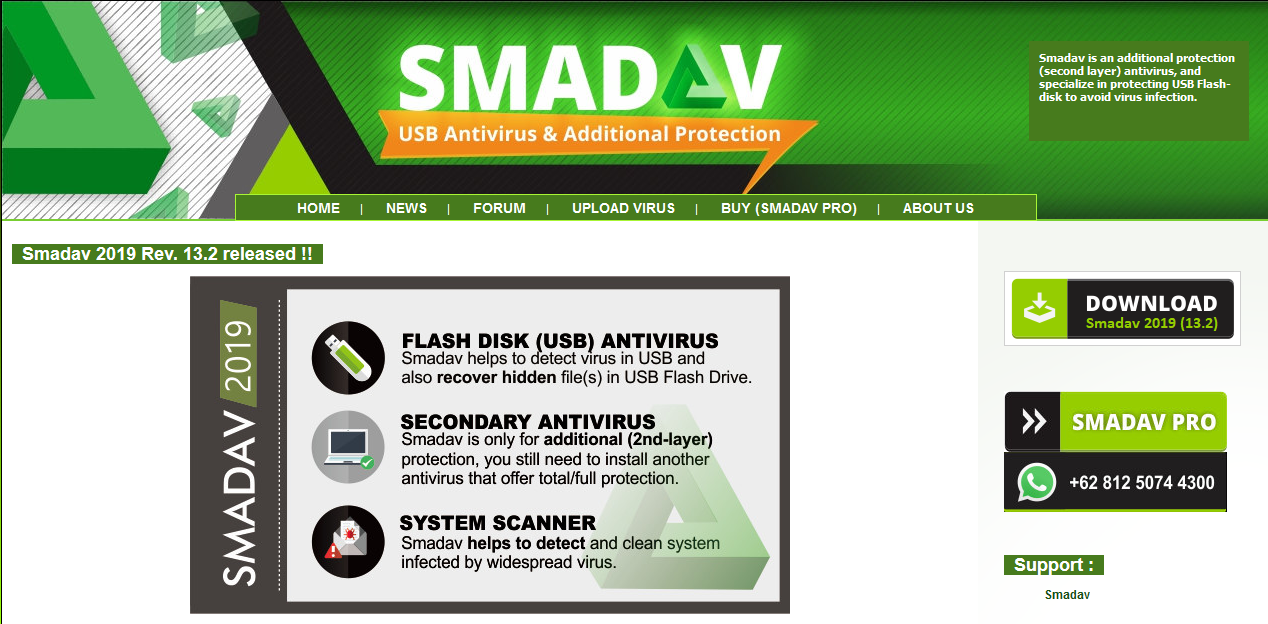 A lot of Windows users should be familiar with the SmadAV antivirus application. With it, you can completely scan your laptop for viruses and corrupted files. You can perform a quick scan in less than a minute, a full scan, or a custom scan.
Notably, SmadAV is very efficient in recovering hidden files from flash drives and other USB devices. This is the major reason why many people use it. The user interface is simple and the app runs lightly, it would work fine for any basic laptop.
Conclusion 
Listed above are some of the best antivirus programs you can install on your PC to keep it safe. If the safety of your laptop is important to you, you should be installing one of these antiviruses if you are yet to.
---
RELATED POSTS: