Here's the AVG Secure Browser review.
AVG Secure Browser is one of the best browser software you can find around in 2021. AVG does not just serve as a browser, it also has a rich suite of features that make it stand out when compared to other browsers.
In this post, we will review the key features of the AVG browser that make it very popular among its user base.
What Is AVG Secure Browser?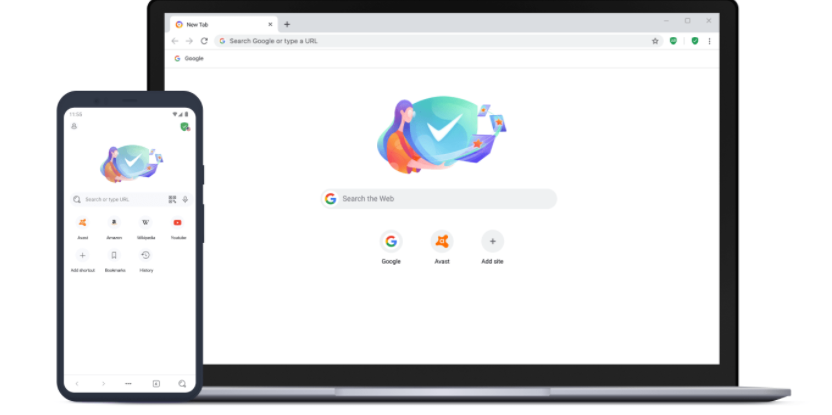 AVG Secure Browser is a product of AVG Technologies which is a Czech Republic-based computer software company. AVG stands for Anti Virus Guard. The company has been in existence since 1991.
The AVG Secure Browser is one of the products of the company that also included the AVG Internet Security and the AVG Antivirus.
The browser prides itself to provide a next-level secure browsing experience. Its feature collection includes data encryption, built-in VPN, ads blocker, anti-tracking, unique PIN lock, among other things.
How To Install AVG Browser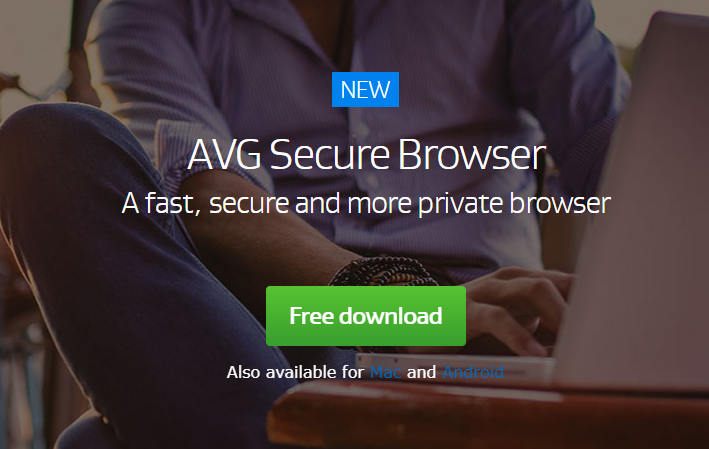 You can install AVG Secure browser on your Windows, and Mac PC and also on your Android device.
On your Mac or Windows PC, ensure that no other application is running. Go to the AVG official website and download the AVG Secure browser setup for your device. Ensure that you save the setup to a familiar location on your device.
On Windows, right-click the setup, then run it as administrator. Click "Yes" on the prompt that follows. For Mac, double-click the setup to install and click "Yes" in the prompt that follows.
Accept the license agreement and wait for the installation to complete.
For Android users, it is quite easy. Go to the Google Play Store and search for AVG Browser. Then click on the install button. Wait for the installation to complete, and you are ready to go.
AVG Browser Features
Below, we have highlighted some of the features that make this web browser truly unique and very popular amongst its users.
Seamless Anti-virus Integration
This certainly is one of the features that stand the AVG Secure Browser out. The browser can easily integrate with AVG antivirus. This helps you protect your device online from malware or any type of phishing that you might encounter while on the internet. In an age where we spend a lot of time online, this could prove very useful.
Protect Against Ads Tracking
The AVG Secure Browser makes it impossible for third-party websites to track you using scripts and pixel targeting. Most regular browsers do not have this feature so users get targeted with ads that are related to the activities they perform online. AVG browser ensures that such does not happen.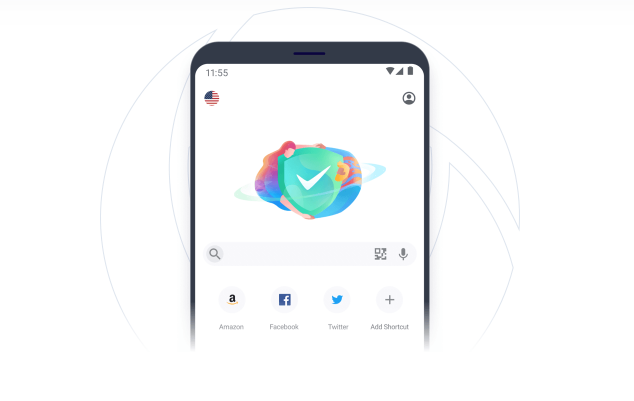 Mask Your Digital Footprint
Not only does AVG integrate with the AVG antivirus, but it is also possible to protect your online footprint when your this web browser integrates with the AVG Virtual Private Network. With this feature, you can mask your location and further make it hard for hackers to target you online.
Additionally, the Private mode on the browser does not store your browsing history.
Ads Blocking Features
You are certain to have a smooth online experience whenever you browse the internet using AVG secure Browser. The reason for this is because AVG Secure Browser automatically blocks ads from showing up when you load a page. This way you save time and use your data on what you really want.
Get AVG Antivirus
AVG Browser Pros
Inbuilt and rich security and privacy tools
Free VPN on android devices
Prevents ad targeting and tracking
Seamless integration with other online protection suites
AVG Browser Cons
No built-in theme customization feature
Features such as Bank Mode can only be used along with other AVG products.
Technical Details
Supported Devices and OS: Windows, Mac, and Android
Windows System Requirements: Windows 10 except IoT Core edition (32 or 64 bit); Windows 8/8.1 except RT and Starter edition (32 or 64 bit).
MacOS System Requirements: Apple macOS 11.x (Big Sur), Apple macOS 10.15.x (Catalina), Apple macOS 10.14.x (Mojave), Apple macOS 10.13.x (High Sierra), Apple macOS 10.12.x (Sierra), Apple Mac OS X 10.11.x (El Capitan), Apple Mac OS X 10.10.x (Yosemite).
Screen Resolution: Recommended standard at 1024 x 768 pixels
Mobile Application: Android
Pricing Model: Free to Install. Though additional features like VPN do come at a price
Is AVG Secure Browser Safe?
AVG Secure Browser is a very safe browser that has inbuilt features which ensure that all of your online activities are protected. The browser is purposely built for your online data protection and security. You can rest assured your data is secure and private.
Wrapping Up The AVG Secure Browser Review
From this AVG Secure Browser review, reddit we can conclude that it is one of the foremost browsers you can use. It is feature-rich, easy to use, and perfectly protects your online activities and data. You can be confident that you have an extra layer of protection whenever you are online.
Nevertheless, we recommend that you also get the AVG Antivirus suite for additional protection.
Get AVG Antivirus
---
INTERESTING POSTS