Here is a Malwarebytes review, read on.
Malwarebytes is a popular anti-malware program that has been around for years and years. It protects you from various forms of malware, spyware, rootkits, and other nasties without slowing down your computer.
Malwarebytes was established in 2008, and it quickly rose to popularity as a free and easy-to-use antivirus that offers basic protection against malware.
In this Malwarebytes review, I'll tell you about its features and performance, who it's aimed at, and whether it's good value for money. I'll also discuss the free version, Malwarebytes Anti-Malware, which offers many of the same features as the premium version.
What Is Malwarebytes?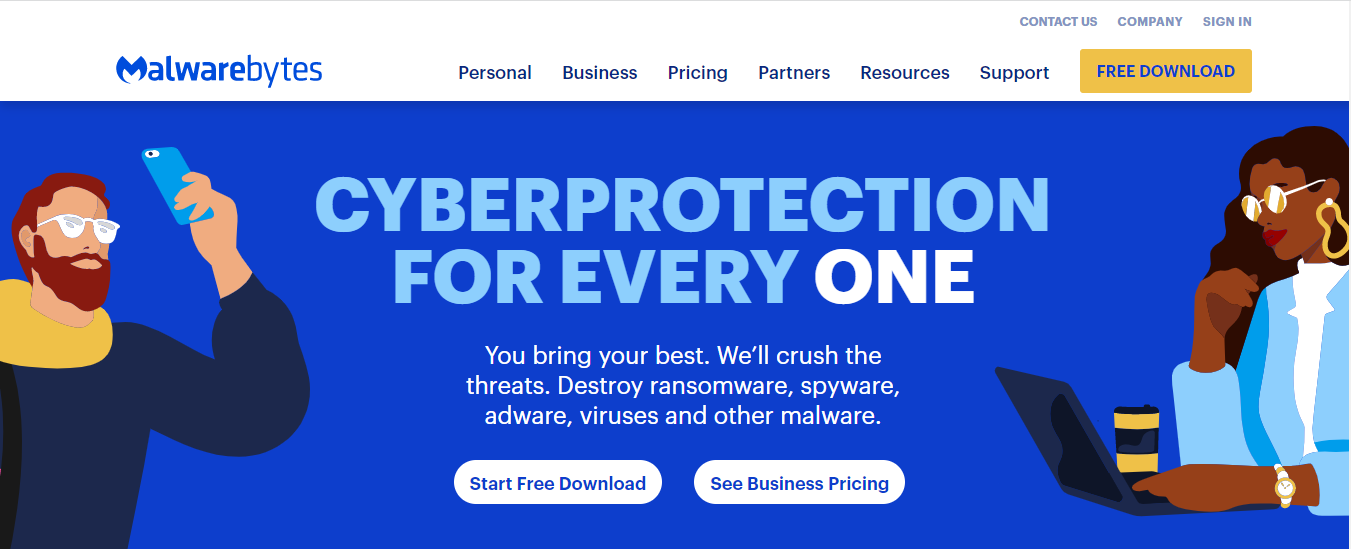 Malwarebytes is a basic, easy-to-use antivirus program that provides complete protection against malware like viruses, trojans, keyloggers, ransomware, spyware, etc., using both signature-based and heuristic approaches to detect malware.
Malwarebytes is a great program to have on your computer if you want to keep your system protected against malware, phishing sites, and other online threats.
It's particularly useful if you use your computer for browsing the Web, watching videos, or downloading files. It offers complete protection against malware, PUPs, and other security threats through both software updates and real-time defense.
When you run it, you'll see that it has an easy-to-use interface with useful features that can protect you against online threats. It also gives you the option of running a full-system scan to test your system for vulnerabilities.
With Malwarebytes, you can ensure that your PC is fully protected against all forms of cyber threats.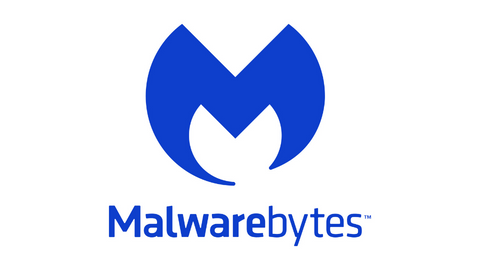 Malwarebytes
Your everyday protection against malware like ransomware, spyware, viruses, and more.
==>>> Get Malwarebytes
How To Get Started/Sign Up
Getting started with Malwarebytes is quite easy, even for a less tech-savvy person. Follow the steps below to get started.
Visit Malwarebytes' official website and subscribe to a premium plan

Download and run the Malwarebytes antivirus software 

Input the provided license key to enjoy Malwarebytes premium antivirus feature.
Editor's Note: Malwarebytes does offer a 14-day trial to enjoy its premium features and a 60-day money-back guarantee.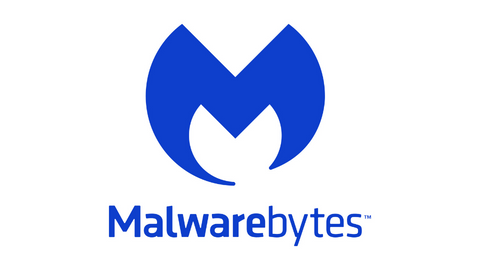 Malwarebytes
Your everyday protection against malware like ransomware, spyware, viruses, and more.
Malwarebytes Key Features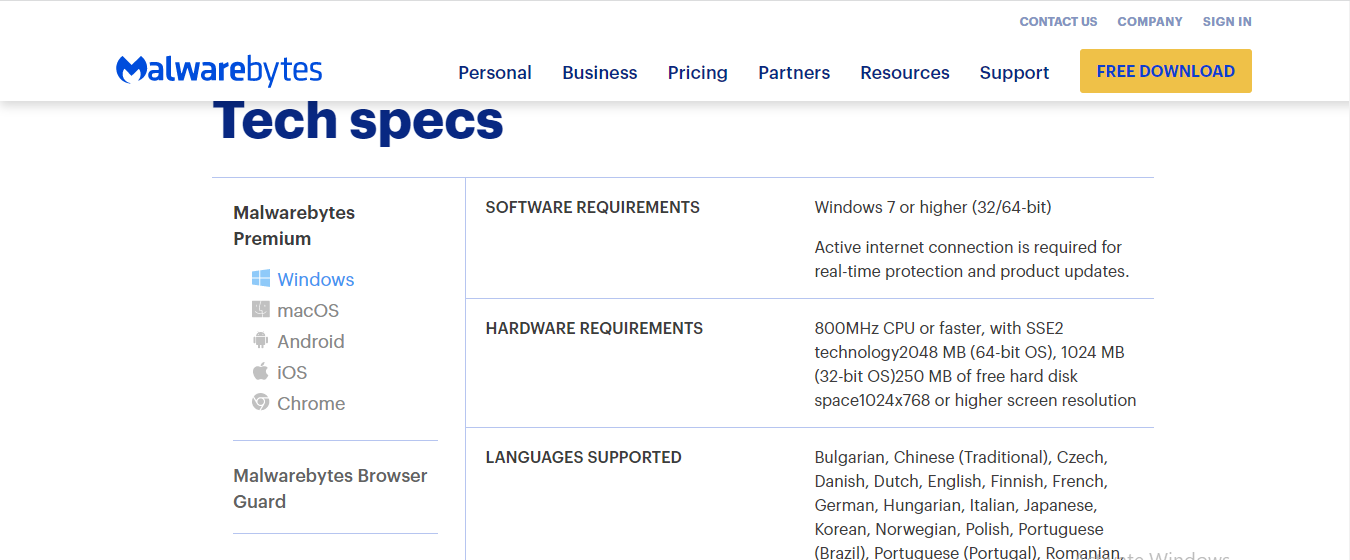 User-friendly Interface
Malwarebytes has a clean and user-friendly interface that makes navigation easy.
While preparing this Malwarebytes review, I saw that right on the dashboard, you can choose to perform a 'Custom Scan,' 'Threat Scan,' 'Quick Scan,' or a 'Single File/Folder Scan.'
All security features are turned on by default, so there's no need to customize your security settings. 
In addition, Malwarebytes runs well in the background without slowing down your PC performance, and you can choose to pause all notifications when watching movies or gaming. 
Overall, Malwarebytes has an intuitive and user-friendly interface that makes usage and navigation simple, even for non-tech-savvy individuals.
Malwarebytes AV Engine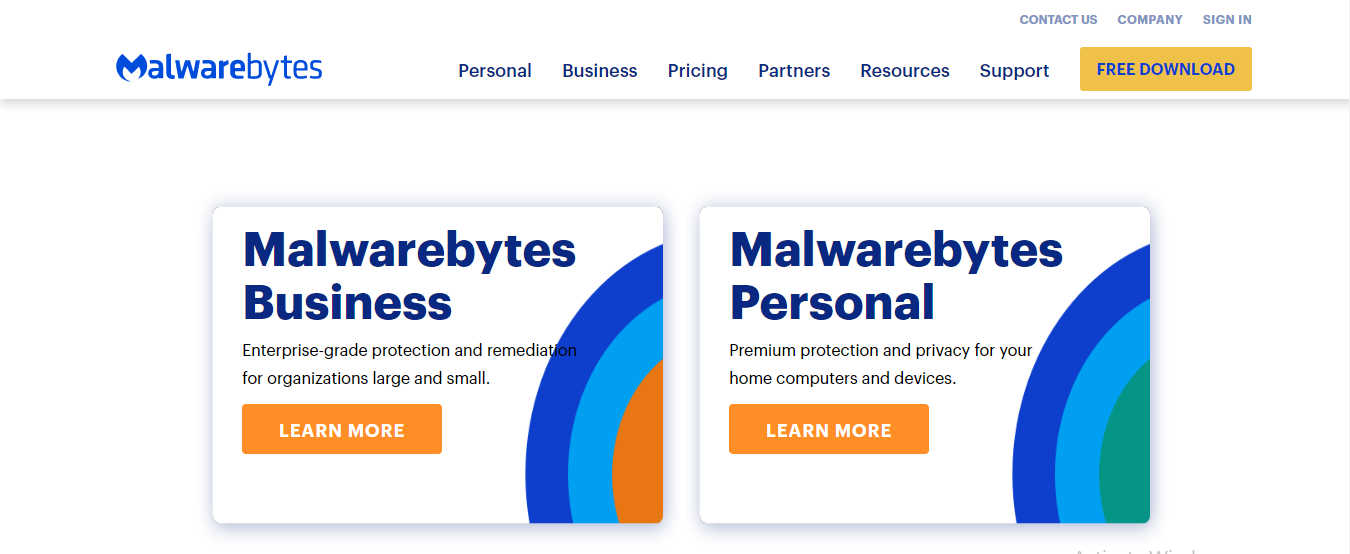 Malwarebytes' AV Engine is a fast antivirus scanner that uses a signature-based and heuristics approach to detect malware.
Therefore, Malwarebytes detects new and existing malware using a database of existing malware as well as watching out for suspicious file behavior to detect novel malware not yet included in its malware database. 
During the test period of this Malwarebytes review, Malwarebytes completed 500,000 file scans in two minutes and 10 seconds; It also detected 96% of all malware-infested test files, although it took about 2 hours and 45 minutes to complete a full system scan (Malwarebytes does not offer full system scan, but you can perform full system scan by custom-scanning your system's entire disk).
Overall, Malwarebytes has a 96% malware detection rate comparable to leading antivirus providers in the market and an impressive scan rate.
Real-time Protection 
Malwarebytes' real-time protection feature offers protection layers which are: Web Protection, Malware, and PUP Protection, Ransomware Protection; and Exploit protection. However, this feature is only available for premium subscribers. 
Based on the test conducted, Malwarebytes' real-time protection feature had a 99% success rate. However, this feature only blocked out 95% of the phishing sites we visited while preparing this Malwarebytes review. 
Overall, Malwarebytes' real-time protection feature had a record-high success rate at blocking malware, but we would be glad to see Malwarebytes improve its phishing detection feature.
Browser Guard
Malwarebytes' Browser Guard is its browser extension compatible with Firefox, Chrome, and Edge browsers. The feature protects you against malware ads, trackers, PUPs, and scams. 
The Browser Guard is effective at blocking malicious websites, but you can whitelist trusted websites by toggling off this option for the websites.
Overall, Malwarebytes' Browser Guard had a 90% success rate by blocking out 45 out of 50 known phishing websites we visited for this Malwarebytes review while improving our browsing speed significantly by blocking ads and PUPs from displaying. 
Malwarebytes VPN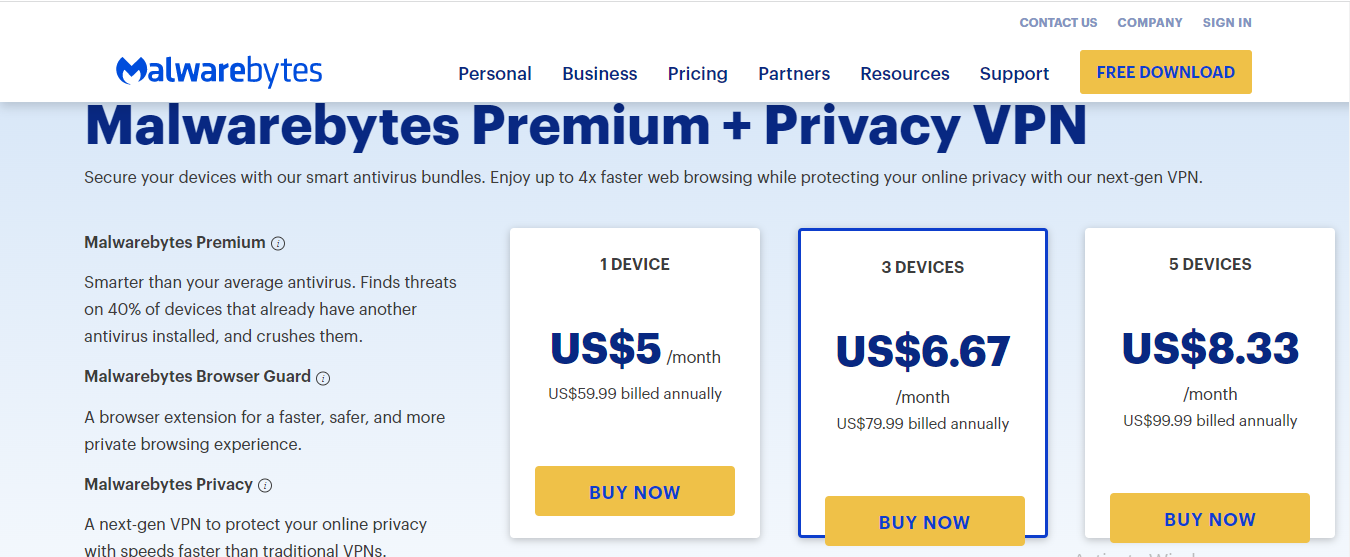 Malwarebytes VPN feature is available for premium subscribers only. This feature offers decent internet speed thanks to its choice of WireGuard VPN Protocol optimized for speed and security.
Although Malwarebytes VPN does not support torrenting and streaming on Netflix and similar streaming platforms, it guarantees fast internet speed and robust data protection even when connected to public WiFi networks.
Overall, Malwarebytes' VPN may not offer you all the added features of top VPN providers, but you're sure of getting decent internet speed and robust data privacy and security.
Extra Features Added:
Ransomware Protection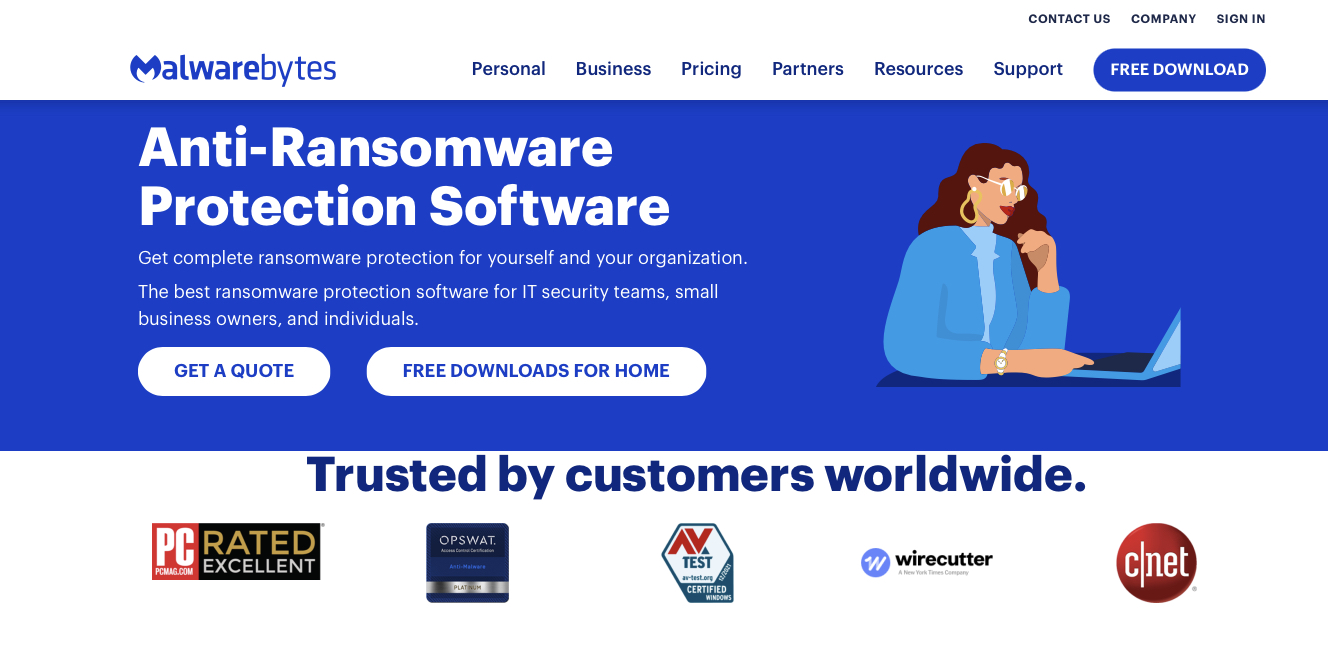 Malwarebytes provides an anti-ransomware solution for all users, individuals, and businesses. The software blocks malware that takes over your screen and locks your files. Leveraging this feature is as easy as clicking the "scan" button.
After scanning, Malwarebytes will enlist all found ransomware. You get the option to remove or ignore each one, but, of course, your action should be the former. If you authorize the removal, the ransomware disappears from your device instantly.
The Malwarebytes ransomware protection tool accurately detects malicious files thanks to its AI and machine learning capabilities. It knows how ransomware behaves and attempts to spot all similar files on your device.
This feature is live on all Malwarebytes applications. So, irrespective of your device type, you can keep it free from ransomware. However, note that the anti-ransomware feature is premium. You can only access it with a subscription.
Ad Blocker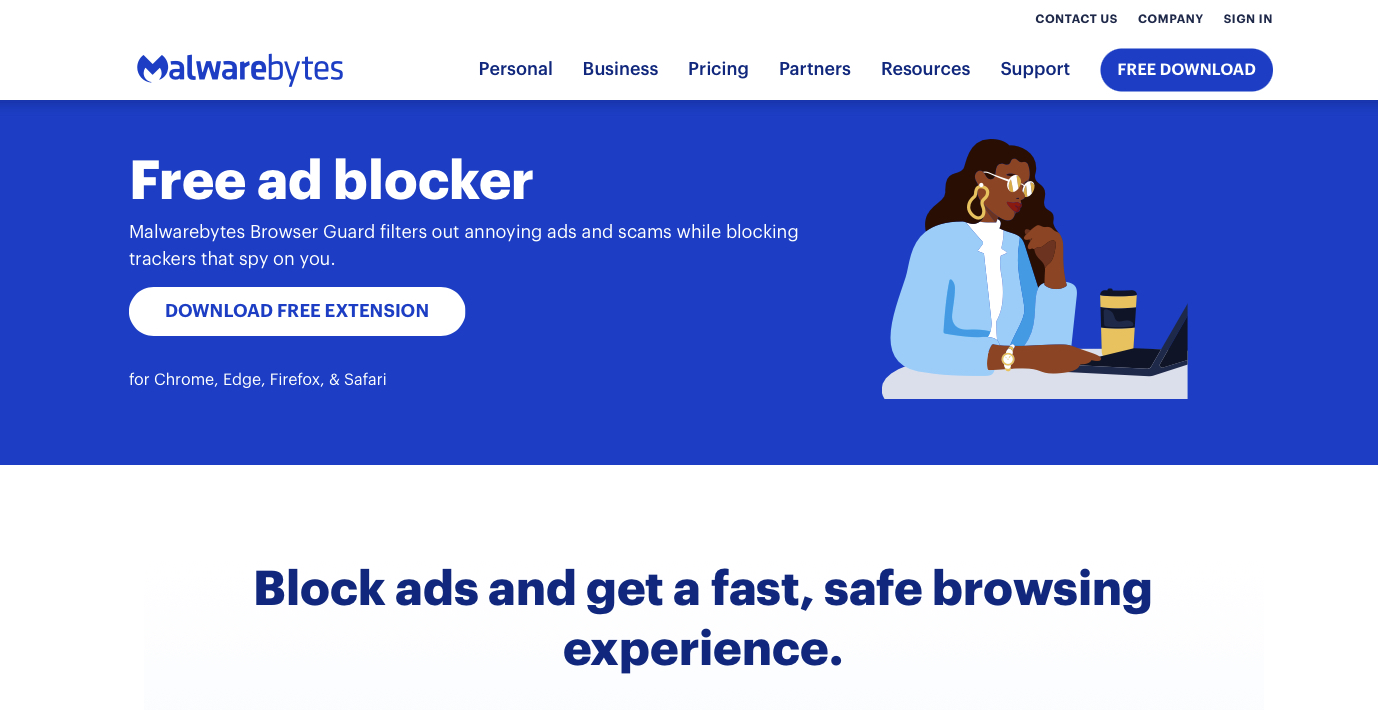 As a Malwarebytes user, you get access to a free ad blocker. It costs nothing but can help you save plenty by clearing your browsing space. Subsequently, your browsers become free from disturbing ads and trackers.
Do you know too many ads slow down your browsing session? That's true because ads are just like other page elements that take data and bandwidth to load. So, by eliminating them from your screen, your internet connection loads faster.
Furthermore, some ads and pop-ups on websites are camouflaged. Hackers use them to spy and steal your information without your knowledge. Hence, with the Malwarebytes ad blocker, you prevent such from happening.
Note that AdBlocker comes as an integral part of the Browser Guard. Therefore, you can access it via the browser extension. Chrome, Firefox, Safari, and Edge are all supported browsers. In fact, for this Malwarebytes review, we tested Malwarebytes browser extensions.
Adw Cleaner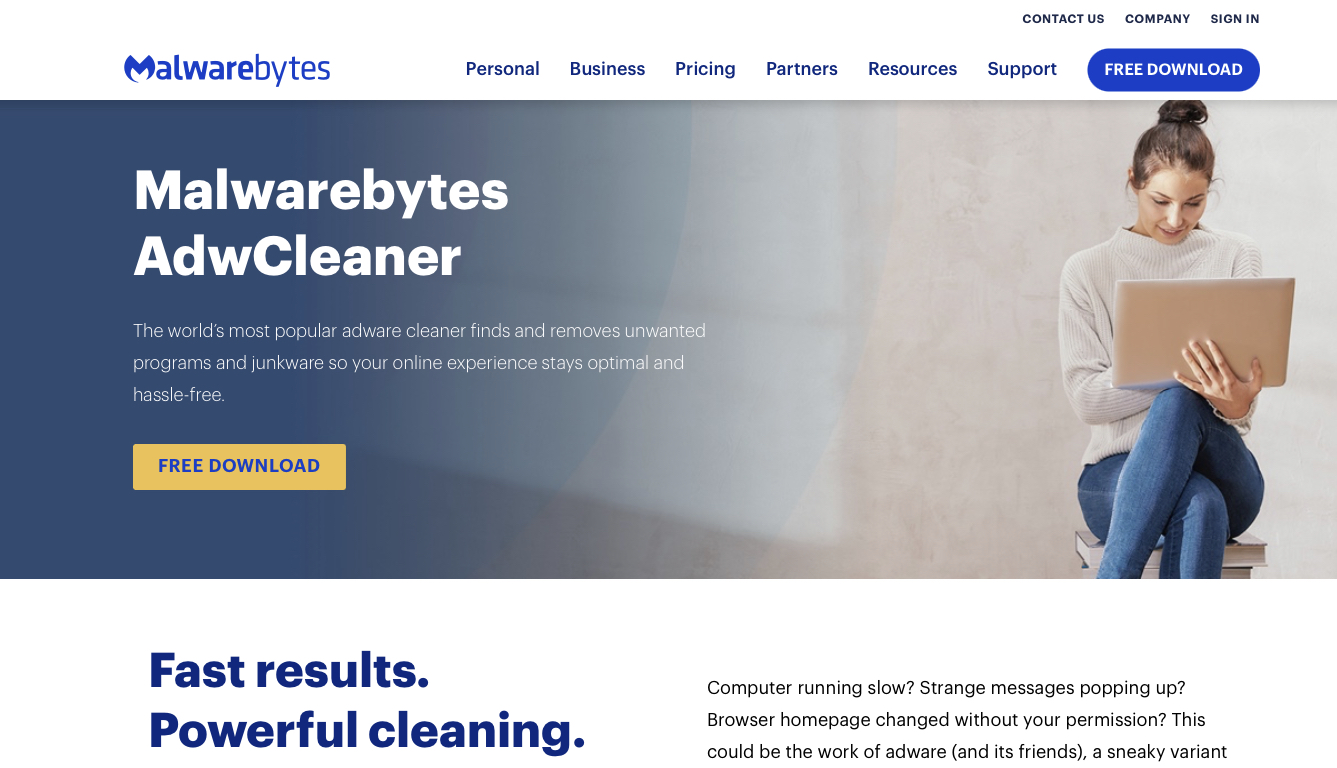 The AdwCleaner is another free software from Malwarebytes. It's a simple tool, yet highly functional. You can rely on it to scan and rid your device of adware, spyware, and other potentially unwanted programs (PUPs).
Notably, the Adw Cleaner is standalone, separate from other Malwarebytes tools. Interestingly, you don't need to perform any installation. Simply download and run it whenever you want.
Talking about running, the Adw cleaner takes only a few minutes to scan your device. It's compatible with any antivirus or security tools. As a result, you can use it with other security software without issues.
One of the best things about this feature is it's updated regularly. That way,  it can detect and remove the latest threats.
Spam Call Blocker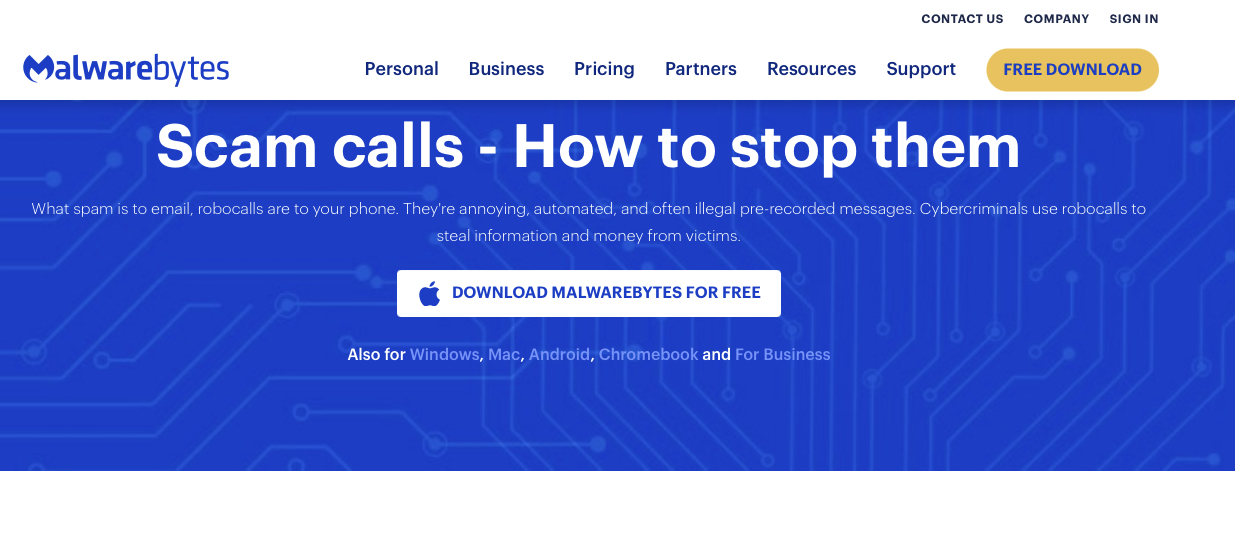 Malwarebytes Spam Call Blocker targets mobile users. Thus, it's available as a mobile app, downloadable on iOS and Android. The app will protect your device from online threats and unwanted calls and texts.
How does the Spam Call Blocker work? Well, it's relatively straightforward. The app identifies calls from a list of known scammers and lets you block or report them. In addition, it employs spoofing to catch spam calls.
Note that spoofing is a top feature that makes the Spam Call Blocker dependable. It'll work with your existing Contacts app, irrespective of the type. Also, you'll find it convenient as you don't have to create a safelist or denylist.
With this feature, you get complete control over how you handle spam calls. You can silence them, send them to voicemail, or hang up. Consequently, you avoid annoying interruptions and possible fraud from unwanted callers.
Endpoint Protection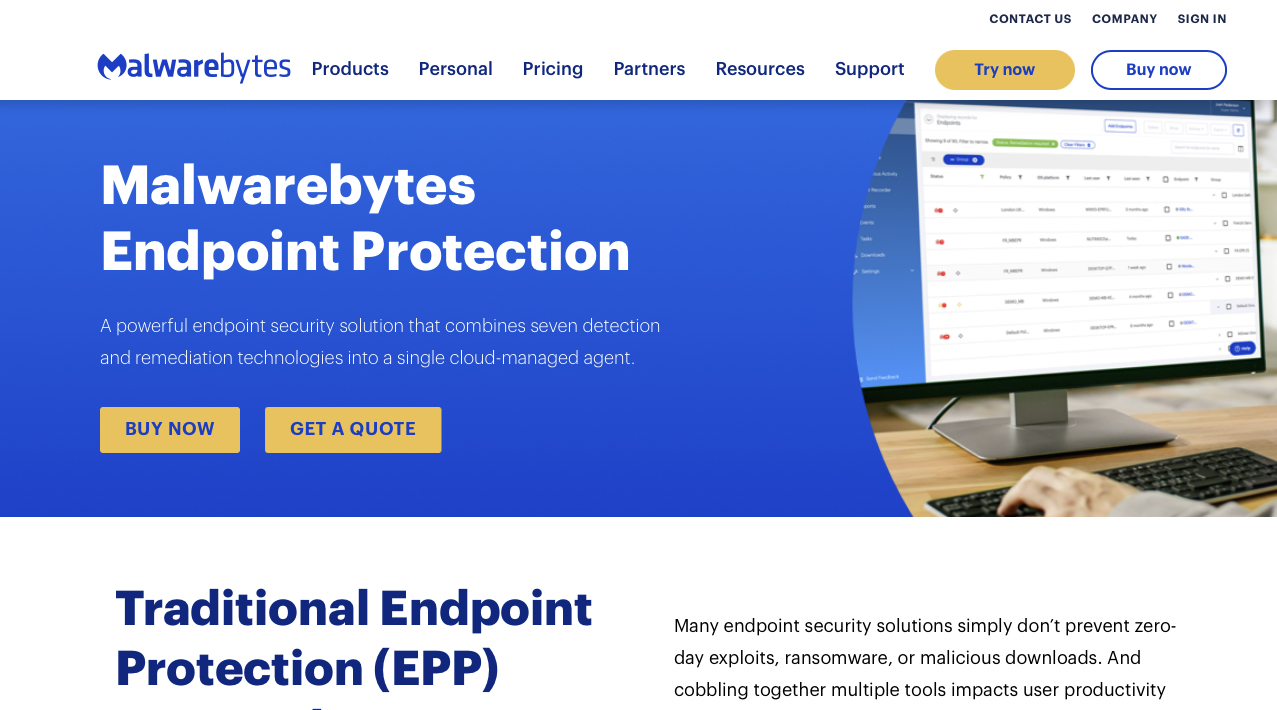 If you're a business, Malwarebytes Endpoint Protection is a feature to leverage. As the name says, it protects your organization's endpoints from several online threats. Threats like malware, ransomware, zero-day exploits, and phishing.
Endpoint protection is cloud-based, allowing optimal security. It comprises up to seven detection and remediation technologies, which you can conveniently access from one central agent.
Notably, the solution supports AI-powered next-generation antivirus software. With this antivirus comes security against zero-day attacks and malicious downloads. Regarding threat removal, the Malwarebytes Endpoint Protection feature is also dependable.
Suppose you have already infected endpoints. You don't have to worry, as the Malwarebytes software will help remove the malware and restore the corrupt endpoint.
It's important to note that the protection solution works in real time. So, there's no delay in freeing endpoints.
From time to time, Malwarebytes releases security reports on these tools. With this, you can measure your security site's security to users and also keep track of your progress.
Endpoint Detection & Response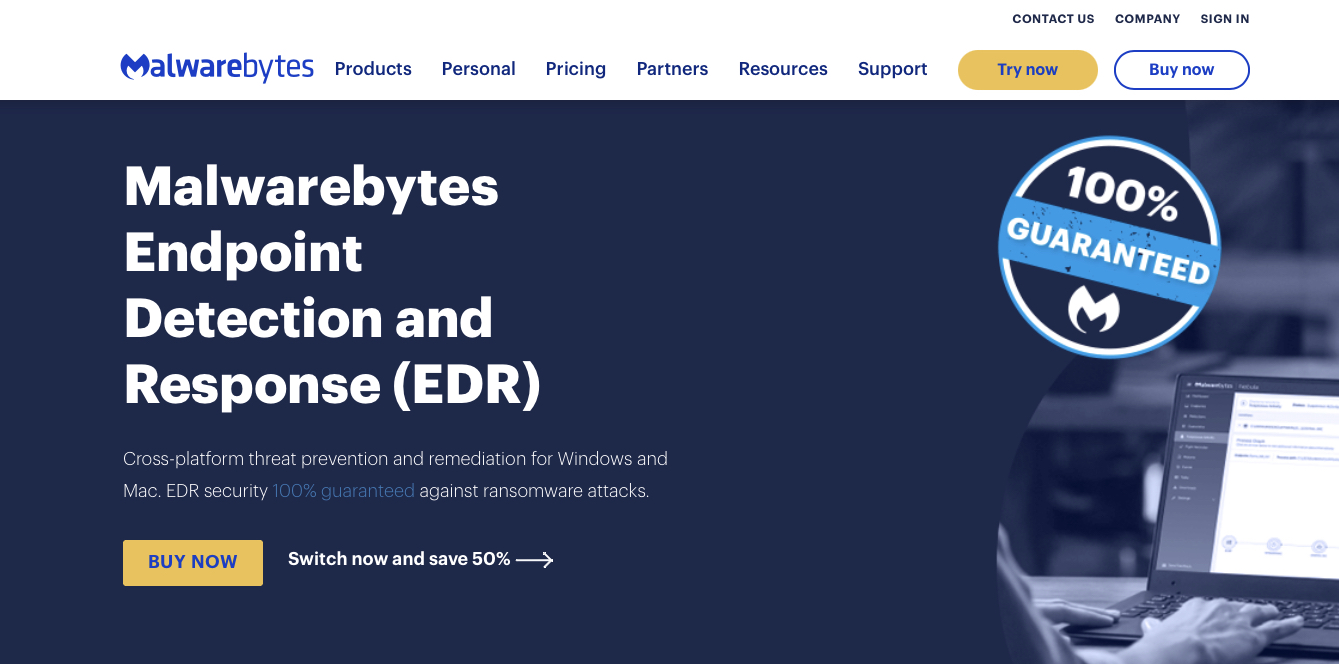 Here's another Malwarebytes solution that protects your business endpoints. It accommodates multiple tools, including next-gen antivirus, ransomware prevention, and threat hunting.
In addition, the feature comes with rollback capabilities to stop advanced threats and restore your devices.
Notably, your endpoints stay free from malware, ransomware, zero-day exploits, phishing, and other threats. You also get the Malwarebytes Linking Engine, which tracks and removes advanced malware like PUPs and PUMs.
If you have already infected endpoints, the detection and response system will isolate them. As a result, the malicious file can't spread. You can scan manually and restrict specific files on your own.
Perhaps the most unique feature you get with this solution is the rollback. It lets you reverse the damage caused by ransomware or other malware attacks. And all it takes is a single click.
Furthermore, the Malwarebytes endpoint detection and response delivers reports. Thanks to that, you'll always know the state of your security status and performance.
Managed Detection and Response (MDR)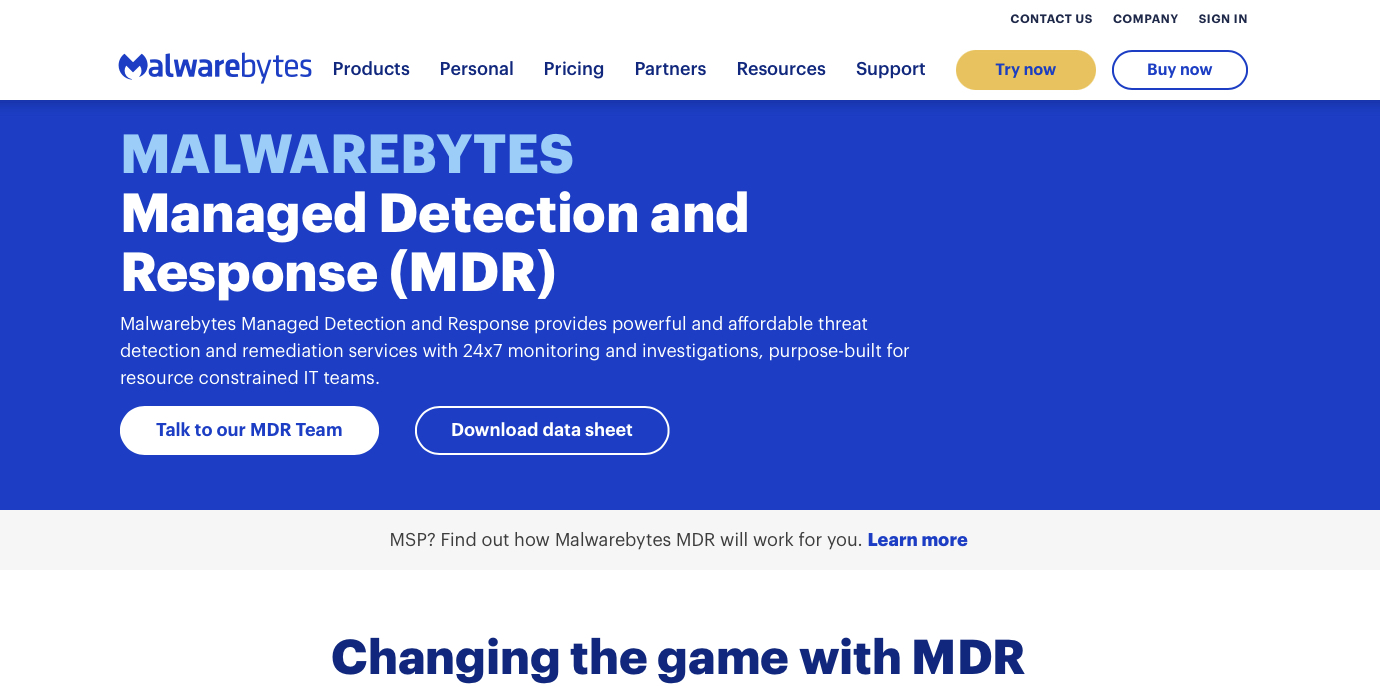 As a business or organization, you get advanced protection thanks to Malwarebytes Managed Detection and Response (MDR). The solution includes:
24/7 monitoring
Threat hunting
Alert triage
Remediation guidance
Execution
Thanks to the above features, your security analysts can work more efficiently. As a matter of fact, the MDR will boost the resources and skills of any IT team.
Furthermore, the team gets to do less work. For instance, Malwarebytes MDR will filter out false positives and prioritize only the most critical threats. With that, you can focus on tackling what matters most.
One highlight of Malwarebytes MDR is the remediation feature. You get flexible options to eliminate cyber threats. Either allow the MDR team to actively remove them or follow the detailed instructions and do it yourself.
Note that Malwarebytes MDR comes with a VPN. Hence, you get extra security and privacy for your online activities. You can browse the internet safely.
Incident Response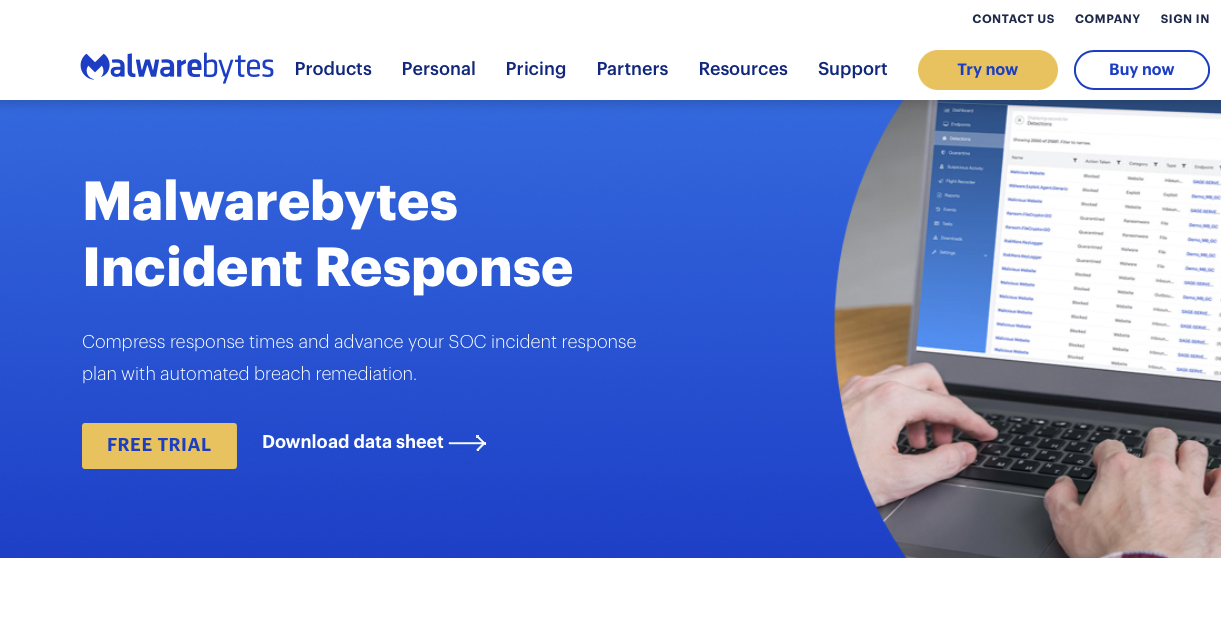 Incident response is the Malwarebytes feature you need to deal with online threats quickly. Notably, it speeds up response times and improves security posture. This is possible thanks to the full automation remediation feature. You won't need to remove malware manually.
Furthermore, Malwarebytes Incident Response integrates with other security solutions via an API. With this, you can employ more automated actions to protect your computers. You can as well collate and share intelligence.
It's easy to track all protected systems with centralized visibility and management. Also, the Incident Response solution comes with proprietary technology. You can rely on this exclusive tech to identify and remove threats that evade traditional antivirus solutions.
You can skip the previous MDR feature and opt for Incident Response. This is because this solution also includes an optional MDR. However, you would need to pay more if you add the MDR solution.
Application Block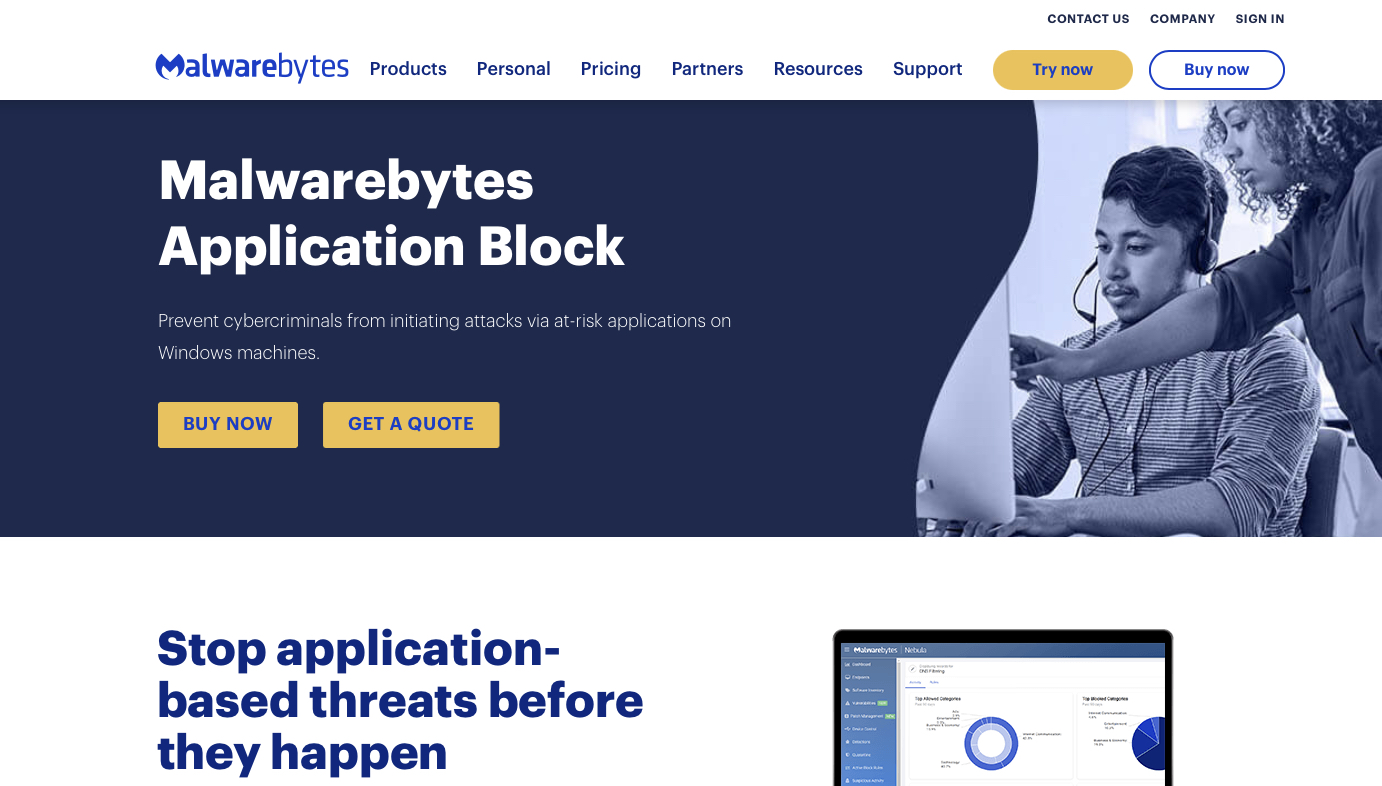 Malwarebytes Application Block plays a critical role. It stops unauthorized software from executing on your systems. As a result, it improves application security as vulnerable applications that hackers can exploit are restricted. The same applies to apps that contain malicious code.
Besides vulnerable apps, some programs may distract business users. Thus, blocking them means more productivity. And the Malwarebytes application block will help with that, too.
You get many options for blocking apps, including basic and advanced ones. For instance, you can block apps by name, vendor name, certificate property, file path, and hash value.
Also, you can use the Application Block alongside other Malwarebytes tools, like Nebula and OneView. With this, you get more functionality, especially if you're a business.
Malwarebytes Apps
Malwarebytes apps are available on the following platforms
Windows OS

Mac OS

Android OS

iOS

Support for Chromebook devices
Note: For this Malwarebytes review, we tested its apps across all devices and they worked perfectly well.
Malwarebytes Customer Service And Resources
Malwarebytes has an efficient customer support team reachable via email. However, Malwarebytes rely more on its vast knowledge base to treat customers' issues and inquiries. 
Also, Its Livechat handle is pretty basic, and it does not connect you to a human; rather, it will provide you with links to relevant FAQs that deal with your issues. This is efficient, but it cannot provide immediate help and assistance.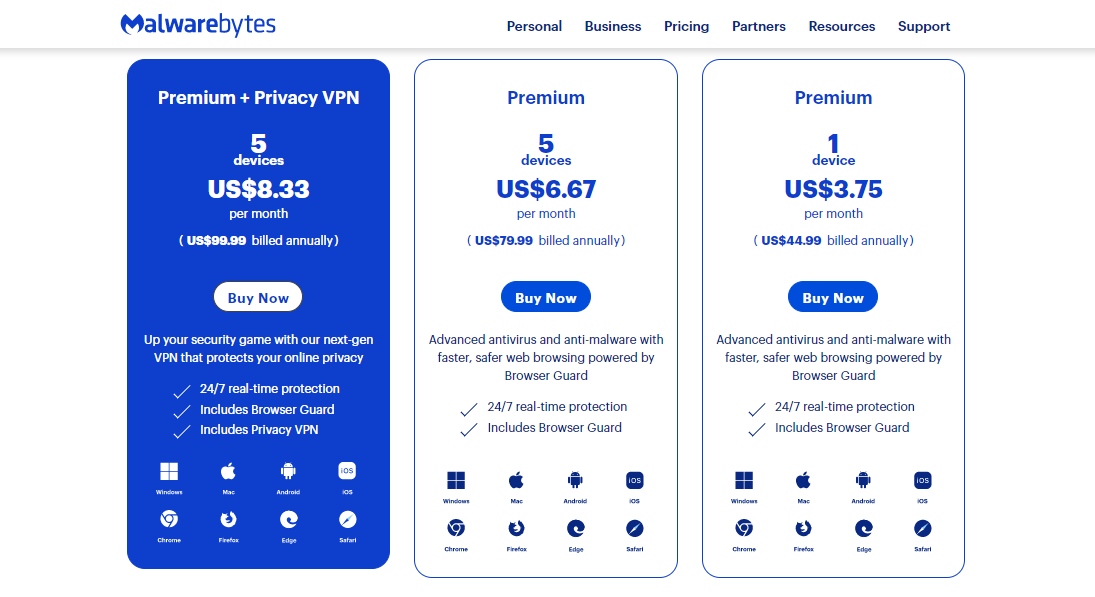 Premium + Privacy (VPN): Protection for 5 devices, charged at $8.33 monthly and billed annually @ $99.99 per year
Premium (5 devices): $6.67 monthly, billed annually @ $79.99
Premium (1 device): $3.75 monthly, billed annually @ $44.99
Note: Visit Malwarebytes' official webpage for Business plans and pricing
All subscription package comes with a 60-day moneyback guarantee.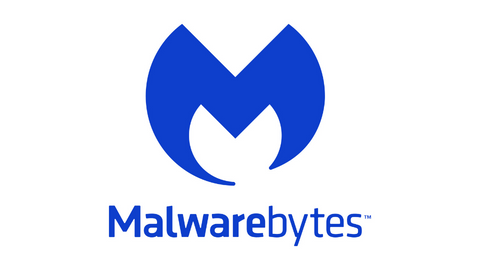 Malwarebytes
Your everyday protection against malware like ransomware, spyware, viruses, and more.
==>>> Get Malwarebytes
Malwarebytes Pros
The software includes a free version that can scan and remove malware from your device.
You get good virus detection rates.
You get personal, home, teams, and business solutions.
The software stops viruses in real time.
The user interface is intuitive, with minimal CPU usage.
You get apps for many devices.
The apps have unique features, such as Browser Guard and Exploit Protection.
Malwarebytes Cons
The free version does not have real-time protection or other advanced features.
There's no firewall.
Ratings
User Experience
Malwarebytes has a simple, easy-to-use interface. So simple that users can scan and remove malware with a few clicks. In addition, the solution has minimal impact on PC performance and speed.
However, Malwarebytes isn't perfect. It lacks some advanced features and support options that other antivirus solutions offer.
Rating: 4.2/5
Features
With Malwarebytes, users get a dependable malware scanner that detects and removes advanced and basic threats. It's noteworthy that the solution works in real time, and a VPN is available with the premium plan.
However, as at the time of writing of writing this Malwarebytes review, Malwarebytes doesn't include a firewall or parental control like most similar tools. It also has no password manager.
Rating: 4.3/5
Pricing
Malwarebytes has a reasonable pricing structure. Users get a basic version at zero cost, although it can only scan viruses. The premium plan costs $44.99 per year for one device and includes real-time protection, anti-phishing protection, and a VPN.
Also, note that Malwarebytes pricing comes with a 60-day money-back guarantee — twice the regular 30 days.
Rating: 4.7/5
Customer Support
Malwarebytes customer support gets mixed reviews from Reddit and Quora users. While some praise the prompt response and assistance, others complain about the slow response, licensing issues, and auto-renewal charges.
For the latter, however, it's usually due to not entirely grasping the pricing structure. Users can submit queries via a support ticket or live chat. Phone support is available, but only in a few regions during the time of writing this Malwarebytes review.
Rating: 4.0/5
Apps
It's impressive that Malwarebytes has apps for many devices. More impressive is the fact that the apps are simple and easy to use. And they are dependable in eliminating viruses and malware. However, some downsides exist as I explained in this Malwarebytes review. For instance, the Malwarebytes VPN has an individual app, different from the antivirus app.
Rating: 4.5/5
Best Malwarebytes Alternatives
Before concluding this Malwarebytes review post, let's pitch Malwarebytes against other top antivirus solutions. We'll compare the tool's performance against competitors like Heimdal, McAfee, and Norton 360.
1. Heimdal Security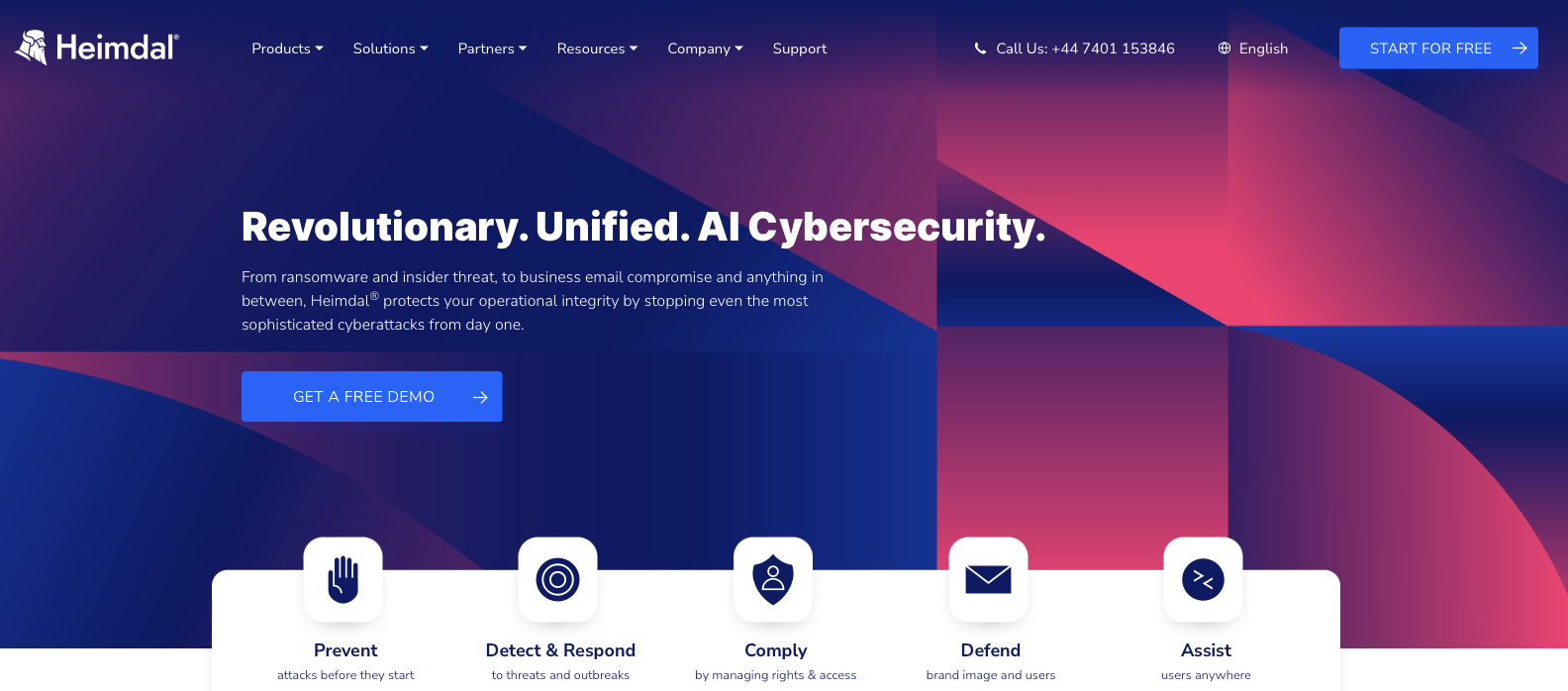 Malwarebytes and Heimdal Security offer protection from viruses, malware, and ransomware. They also work against phishing and identify as endpoint solutions. However, from side-by-side comparisons, many differences exist.
To start with, Malwarebytes has a more extensive user base. The solution has a 3.29% market share in the malware protection category. Meanwhile,  Heimdal Security has just a 0.01% market share.
We can also draw insights from their G2 ratings. While Malwarebytes scores 4.6/5 from over 690 reviews, Heimdal Security scores 4.4/5 from just 39 reviews. These confirm Malwarebytes attracts more users.
How about their performance in terms of security? Well, you'll get a more advanced endpoint detection and response (EDR) capability with Malwarebytes compared to Heimdal.
An antivirus, anti-ransomware, and firewall exist for both tools. However, Malwarebytes further includes the following:
Threat hunting
Rollback capabilities
Network isolation
Process isolation
Desktop isolation
The above are advanced EDR features that you won't get with Heimdal Security.
Regarding web filtering and patch management, Heimdal Security is the better tool. It has web filtering and DNS protection to block malicious websites and phishing attempts.
Meanwhile, the patch management and software updater ensures your applications are up-to-date and secure. Unfortunately, Malwarebytes does not have these features as part of its endpoint security solution.
Nevertheless, you'll appreciate Malwarebytes when it comes to fighting malware. The tool has a higher malware accuracy compared to its competitor. In other words, Malwarebytes is more effective at detecting and removing malware.
Pricing Comparison
Malwarebytes' premium pricing plan starts at $3.75 per month. If you pay annually, it's $44.99 per year. Meanwhile, Heimdal Security maintains private pricing plans. You'll have to request a demo and, afterward, a quote. The hidden pricing plans make Heimdal Security appear like an expensive solution.
60% OFF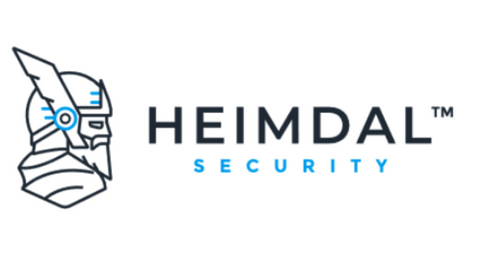 2. McAfee Security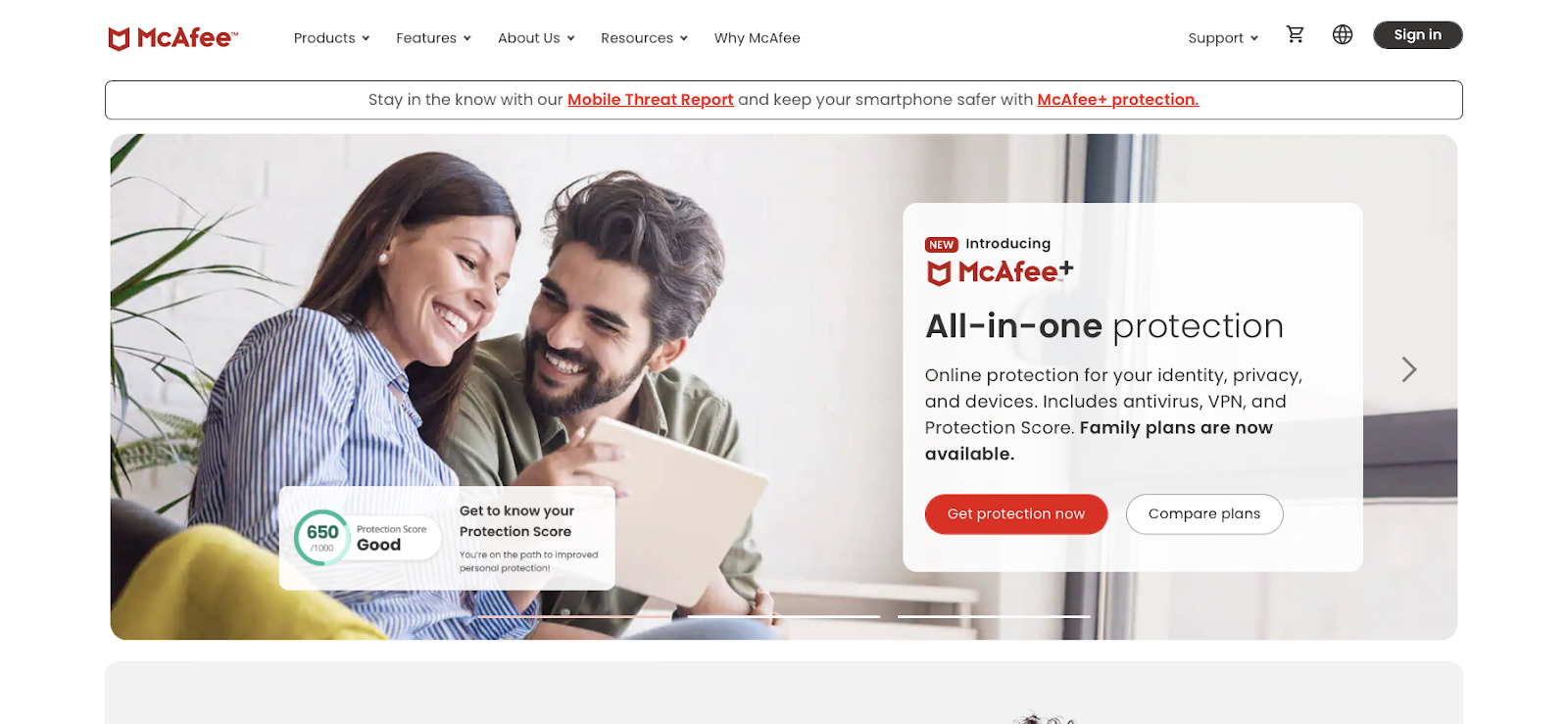 McAfee Security is just as popular as Malwarebytes. It's not surprising, considering the solution has been around since 1987. Malwarebytes only came into the scene in 2008. However, age doesn't equal functionality. Let's see how both tools compare.
Users confirm Malwarebytes has a higher malware detection and removal rate than McAfee Security. As a matter of fact, AV-Test also establishes it.
The top cybersecurity testing body gave Malwarebytes a 100% detection rate for known and unknown malware samples. On the contrary, for McAfee Security, the score was 99.6% for known and 98.9% for unknown malware. It's a close call, but Malwarebytes wins nonetheless.
How about malware removal? Malwarebytes scores 6.0, while McAfee Security gets 5.5. This is according to AV-Comparatives, and, again, the better tool is Malwarebytes.
Nevertheless, when it comes to comprehensiveness, McAfee Security takes the upper hand. It comes with some security solutions that Malwarebytes lacks. Examples include:
Password manager
Parental controls
Identity theft protection
Arguably, the above features aren't critical to businesses but to individuals. However, it's always an advantage if a software has more tools.
You'll pick Malwarebytes over McAfee Security if you're particular about installation space. Malwarebytes is light and fast, so it doesn't slow down your PC or consume many resources. Also, the interface is friendly.
Conversely, McAfee Security will have more impact on your system. This is due to it having more features. In particular, AV-Test scores McAfee Security 13% regarding system impact. But Malwarebytes scores just 8%.
Pricing Comparison
McAfee Security features three pricing plans, including Essential, Premium, and Advanced. These plans cost $119.99, $149.99, and $199.99, respectively. Clearly, it's more expensive than Malwarebytes. As a matter of fact, none of Malwarebytes' personal pricing plans cost up to $100.
Nevertheless, it's worth noting that McAfee's security costs are a lot lower for the first year. For example, as a new user, you pay just $39.99 for the essential plan instead of $119.99.
50% OFF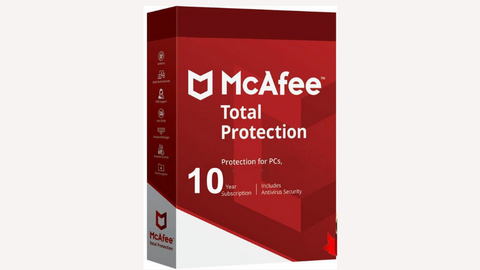 McAfee Total Protection
An easy-to-use security suite for data safety and device protection.
An easy-to-use security suite for data safety and device protection.
Show Less
3. Norton 360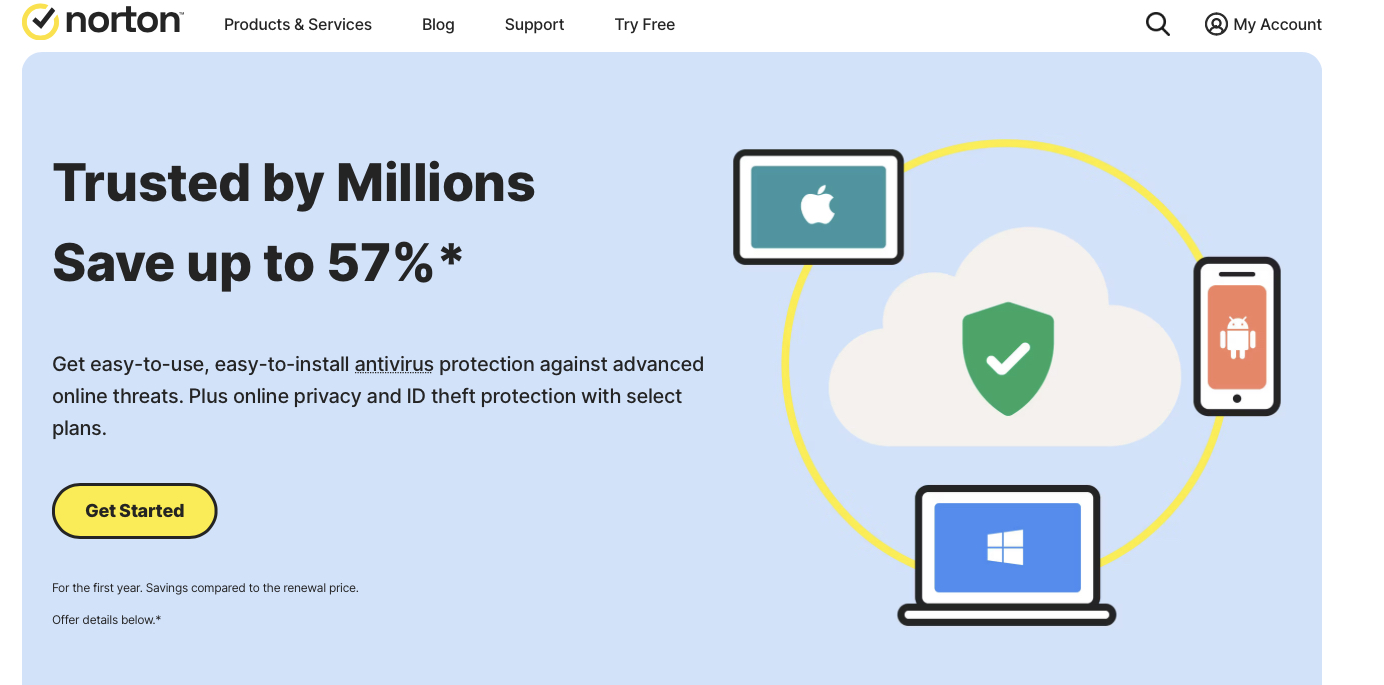 Going by user reviews, we can conclude Malwarebytes is the better tool. Earlier, we mentioned the solution scored 4.6 /5 on G2. Norton 360 scores lower with 4.2/2. Nevertheless, we can't judge by user reviews alone.
It's worth noting that Malwarebytes and Norton 360 share many similarities. For example, both include a web protection solution. But while Malwarebytes employs Browser Guard, Norton 360 turns to Safe Web.
Furthermore, you can only get the Malwarebytes VPN with a premium plan. Norton 360 has a VPN, too. And as mentioned already, the software only has paid plans. Now, let's look at what sets the two software apart.
One significant difference between both solutions is the supported versions. With Malwarebytes, you get a basic free version. However, there's nothing free with Norton 360. You must subscribe to use the tool.
Another key difference is the available features. Malwarebytes does not come with a firewall or parental controls, as stated before. It also doesn't include identity theft protection and a password manager. But you get all these with Norton 360.
Like the previous comparison with McAfee Security, Norton 360 doesn't compare to Malwarebytes regarding PC impact. In other words, Malwarebytes is lighter and faster than Norton 360.
But Norton 360 comes out on top if you consider customer support. Malwarebytes live chat is usually bot-powered, and you may be unable to access phone support. Meanwhile, Norton 360 includes prompt phone and live chat support.
Pricing Comparison
The problem with Norton 360 pricing is that there are too many plans. As a result, choosing one to subscribe to can be overwhelming. Suppose you opt for the Antivirus Plus plan, which is the lowest available. You'll pay $59.9 annually, more expensive than Malwarebytes' starting plan.
Furthermore, the highest Norton 360 plan, Deluxe, costs $114.99 per year. You'll get more than 50% off for your first year, however. This discount applies to all Norton 360 plans.
66% OFF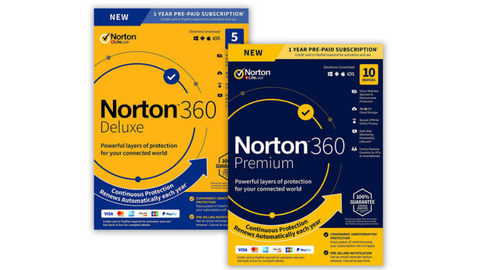 Norton 360
Norton 360 is a security suite that utilizes advanced machine learning technology in dealing with all types of malware...
Show More
Norton 360 is a security suite that utilizes advanced machine learning technology in dealing with all types of malware including Trojans, ransomware, etc. 100% guaranteed protection against all types of malware and your best bet for privacy protection.
Show Less
Malwarebytes Review: Frequently Asked Questions
Is Malwarebytes Worth It?
Yes, Malwarebytes is definitely worth it. It's a great investment for your computer's security, and it will help keep your computer safe from all sorts of threats. Malwarebytes is constantly updating its definitions to stay ahead of the latest threats, so you can be sure that your computer will be protected against the latest malware.
In addition, Malwarebytes is a security program that helps protect your computer from malware and other threats. It is available in both a free and paid version.
The paid version offers more features, including real-time protection, anti-ransomware protection, and priority customer support. Overall, Malwarebytes is a great security program that is worth the investment.
Is Malwarebytes Legit?
Yes, Malwarebytes is a legit cybersecurity solution, and many factors confirm this. First of all, the software was released in January 2008. It's existed for close to 20 years, attracting millions of users. That wouldn't be the case if the solution weren't legit.
Also, consider reviews of top platforms. Malwarebytes scores 4.4/5 from over six thousand reviews on CNET. The G2 rating is 4.6/5 from close to 700 ratings. Meanwhile, on TrustPilot, Malwarebytes garners 4.4 stars out of 5 from about 4,000 reviews.
On all these platforms, the rating is well above 4. That shows that most users consider Malwarebytes to be legit and reliable.
Not to mention, Malwarebytes provides comprehensive protection against all types of malware, including viruses, Trojans, rootkits, and spyware. Also, Malwarebytes has a strong reputation in the security industry.
Is Malwarebytes Safe? 
Malwarebytes is a relatively safe solution. It stops viruses in real-time and blocks ransomware from infecting your PC. In addition, the browser guard and VPN will protect you online from malicious websites.
However, the software doesn't do it all. It lacks in some areas, like regarding firewalls, for instance as depicted in this Malwarebytes review. You won't get a firewall with Malwarebytes. Nevertheless, the software comes with fine-tuning features for native Windows firewalls.
Importantly, ensure you download Malwarebytes from the official website. That way, you can steer clear of fake versions. Furthermore, the software should always be up to date.
Is Malwarebytes A Chinese Company?
No, Malwarebytes is an American company. It has its headquarters in Santa Clara, California, United States. Also, there are no ties that link Malwarebytes to a Chinese company as you can see from this Malwarebytes review.
Is Malwarebytes' Anti-Malware worth purchasing?
Yes, Malwarebytes' anti-malware tool is worth purchasing. The solution isn't as expensive as many others in the market. As a matter of fact, you can start using it for less than $4 per month.
When you subscribe to Malwarebytes, you get a 60-day money-back guarantee. This is unlike the industry norm of 30 days. As a result, your payment is safe for over two months. If at any point you find the anti-malware solution unreliable, you can request a refund.
Is the free version of Malwarebytes reliable?
The Malwarebytes free version works for scanning and detecting viruses. If that's what you need, then you can rely on the software. It'll work for Android, iOS, Windows, and Mac.
However, the free version may not be reliable for malware and other advanced threats. Therefore, it's recommended that you only use it for basic devices. If you have critical systems to protect, please pay for a premium plan.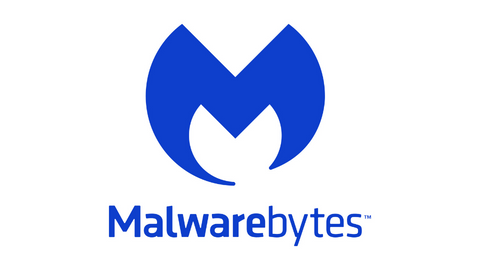 Malwarebytes
Your everyday protection against malware like ransomware, spyware, viruses, and more.
A Final Word On The Malwarebytes Review
To concluded this Malwarebytes review, I will say Malwarebytes is a worthy buy if you need a basic antivirus with a user-friendly interface and robust protection against malware, phishing sites, and other cybersecurity threats.
The best way to stay safe online is to use an antivirus solution that offers both real-time protection and enhanced detection against new threats.
If you need a simple and easy-to-use antivirus solution that won't take a lot of your time, but will still protect your device against malware and other threats, then Malwarebytes is the right option for you.
Malwarebytes is worth your money if you are looking for easy-to-use antivirus software that covers all the bases of cybersecurity. It provides protection against malware, PUPs, and other threats. You can also configure Malwarebytes to protect your privacy and shield your device from hacker attacks.
Why we like it: Malwarebytes is easy-to-use and gives you multiple layers of anti-malware protection to keep your device safe from all sorts of threats.
Despite Malwarebytes being free and easy to use, it offers a wide range of features that professionals need. As a premium service, the paid versions offer even more protection against online threats.
If you choose to purchase a premium subscription, you will get a 10% discount, as well as access to remote support options and some additional protection features.
Overall, we hope you have found this Malwarebytes review helpful in your quest to find the best antivirus software on the market. If we missed anything, feel free to reach out via email.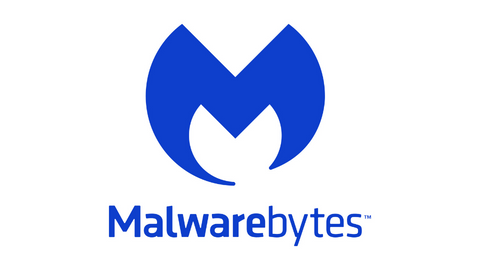 Malwarebytes
Your everyday protection against malware like ransomware, spyware, viruses, and more.
==>>> Get Malwarebytes
---
INTERESTING POSTS