Here, we will show you the Trend Micro Maximum Security review.
Mobile devices (smartphones inclusive) need maximum protection, much like PC devices since most users spend more time on mobile devices than PCs. 
Trend Micro Maximum Security is one such security suite that offers maximum protection for PC and Mobile devices. With its pricing plan, users can enjoy full protection covering five devices. 
This is a detailed review covering the important features that make Trend Micro stand out from other antivirus programs, performance, and pricing plans.
So, let's get started with the Trend Micro Maximum Security review.
What Is Trend Micro Maximum Security?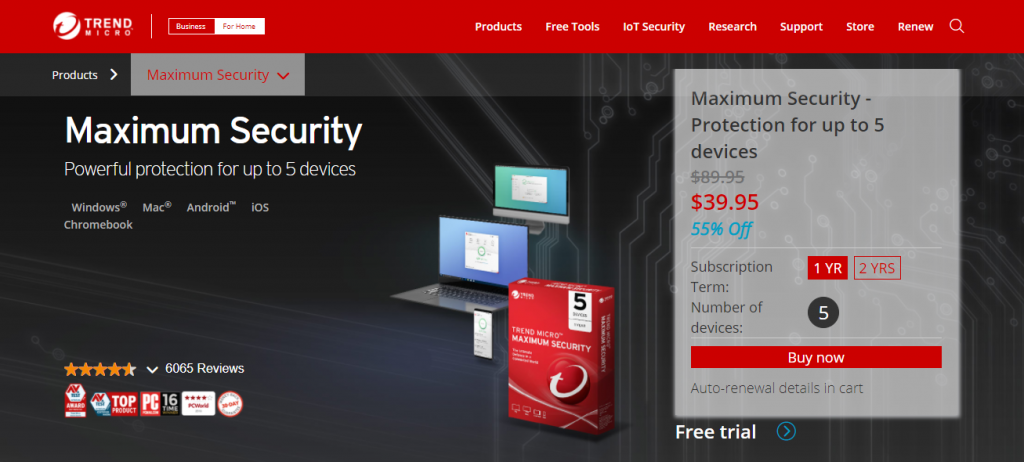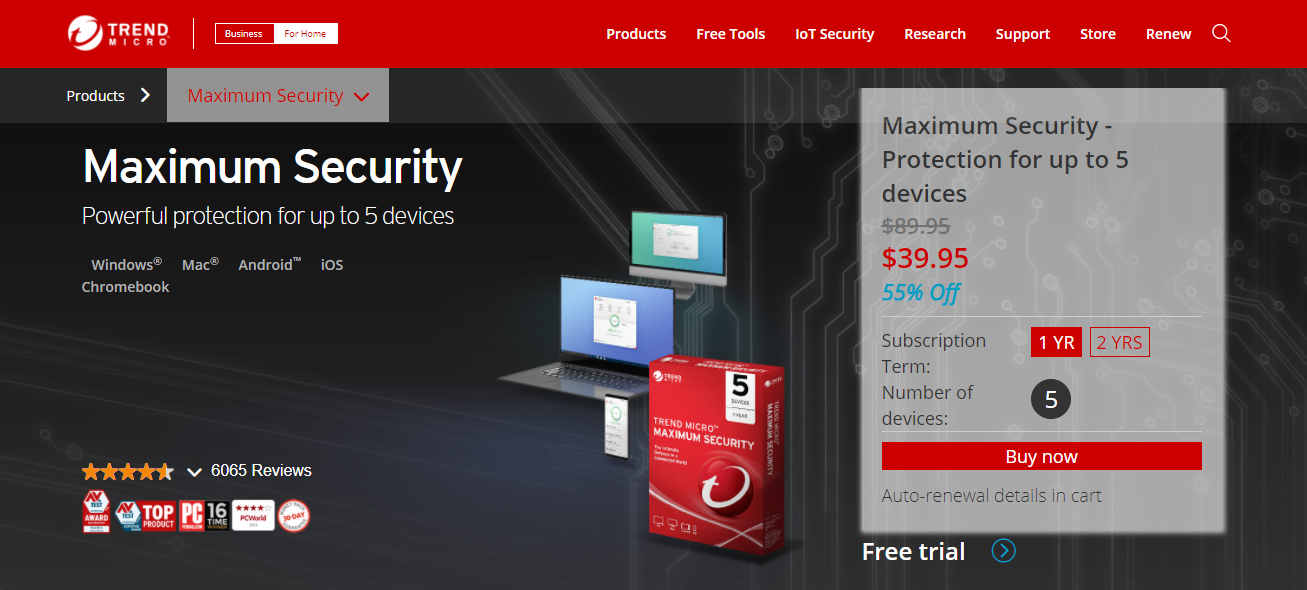 Trend Micro Maximum Security is a complete privacy and security suite designed to offer total protection for Windows, Android, iOS, Mac, and Chromebook devices. 
Trend Micro is not just a run-of-the-mill security suite but an award-winning security suite protecting devices from malware (viruses, spyware, ransomware, Trojans, worms, etc.), identity theft, scams, and phishing attempts.
Trend Micro Maximum Security Features
User Interface
Trend Micro has a User Interface designed with non-tech-savvy users in mind. At the center of its well laid out dashboard is a big, circular scan icon with a drop-down menu arrow at the right side of the circle with which users can select between quick, full, or custom scan. A click on the 'SCAN' icon automatically performs a quick scan of users' devices by default. 
At the top of the big, circular SCAN icon are the 'Device,' 'Privacy,' 'Data,' and 'Family' icons; users can explore and adjust the settings based on their needs.
AV Engine Performance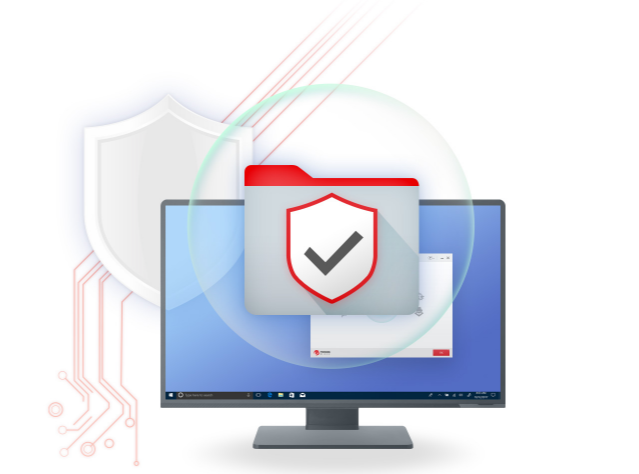 Trend Micro enjoys a robust rating, with most AV-test labs rating its performance between 98 to 100%. Trend Micro blocked all 300 malware threats in an antivirus test, achieving 100% antivirus protection, but with ten false positives compared with Norton with 99.9% protection and zero false positives.
The 100% performance can be attributed to Trend Micro's AI technology, which scans and identifies a device's normal state thus, identifying abnormal program behavior as a threat. This makes its antivirus engine powerful enough to protect users' devices from known and unknown threats.
Overall, Trend Micro has a robust AV Engine that can protect users' devices from malware, phishing, spamming, etc., with false alarms kept to a minimum. It is highly effective against ransomware. Tests showed that Trend Micro blocked ransomware and decrypt all files hitherto encrypted by the ransomware.
URL Filtering 
URL filtering is a feature that checks out all URLs for safety before users have access to such sites. This robust feature puts Trend Micro way ahead of the pack by blocking 98% of all phishing sites, while Bitdefender, Kaspersky, and Avira had scores between 95 to 93%.
Spam Filter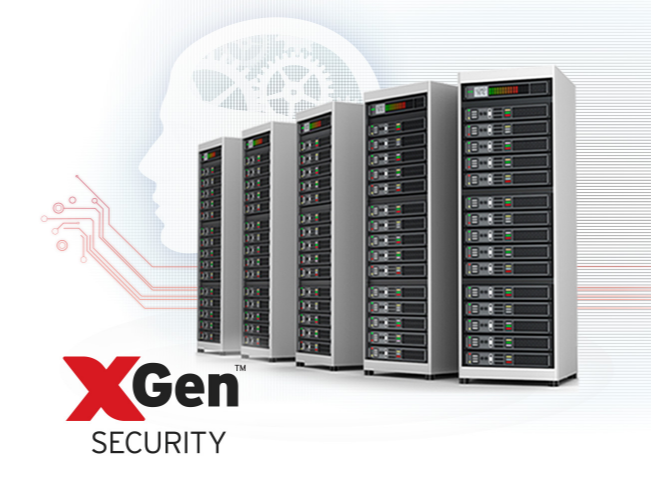 Trend Micro has a Spam Filter tool although it is not displayed on its dashboard, users can enable this spam filter tool in Trend Micro's 'Settings' tab. The Spam filter tool works well for filtering out spam messages hence, flagging junk messages as spam. 
Users can also add selected message address to the Senders Whitelist to prevent the Spam Filter from classifying the message as spam. Additionally, users can adjust the Spam Filter settings to prevent the tool from flagging off legitimate messages as spam. This tool works well with Outlook, SMTP, Exchange messages, and POP3.
Folder Shield 
Trend Micro's Folder Shield is a secondary layer ransomware protection feature that protects users documents, pictures, Cloud drive, USB drives, etc. users can add as much folder as they want to the Folder Shield protection list. The Folder Shield acts as an anti-ransomware layer that protects folders from unauthorized folder encryption due to ransomware activity.
Pay Guard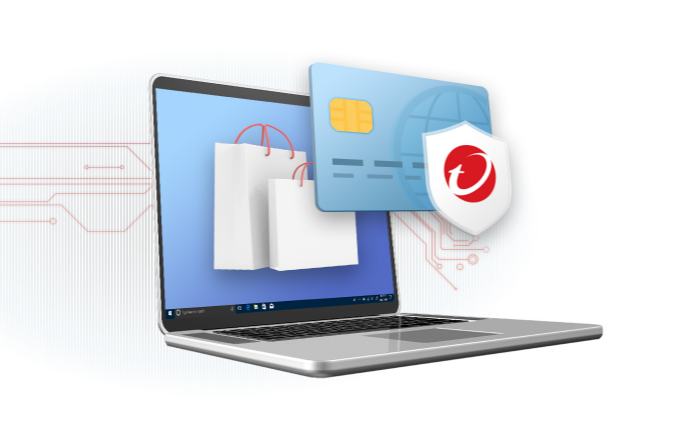 Trend Micro's Pay Guard is a feature that enables secure financial transactions online, preventing users' financial details from being stolen. The Pay Guard can monitor financial transactions whether users are shopping online or performing online banking. 
It also prevents remote keylogging from recording and sending users' details. When users enable this feature, it opens up a secured private browser tab and closes up all extensions; thus, there are no financial details left on the browser after completing a transaction.
Other features of Trend Micro include:
Secure file shredder

Encrypted Vault Storage

Password Manager

Device protection 

Protection for Android and iOS devices, etc.
Technical Details
Supported devices and OS: Windows, Mac, Android, iPhone, Chrome OS, Web-based
Pricing model: 1-year subscription, 2-year subscription
Customer types: Individuals, businesses, and corporate organizations
Mobile applications: Android, iOS 
Trend Micro Maximum Security Pricing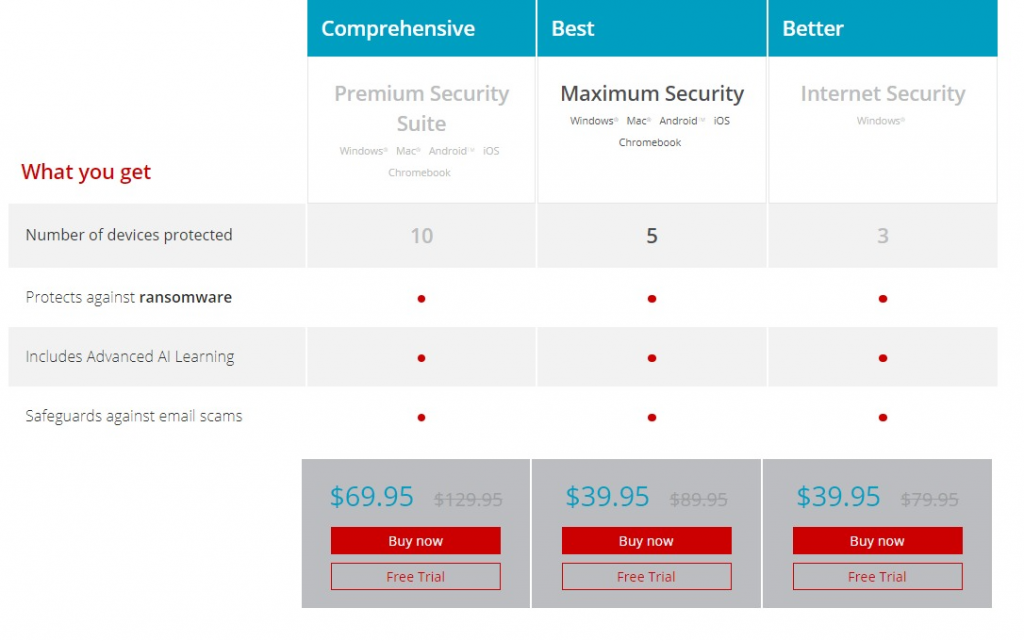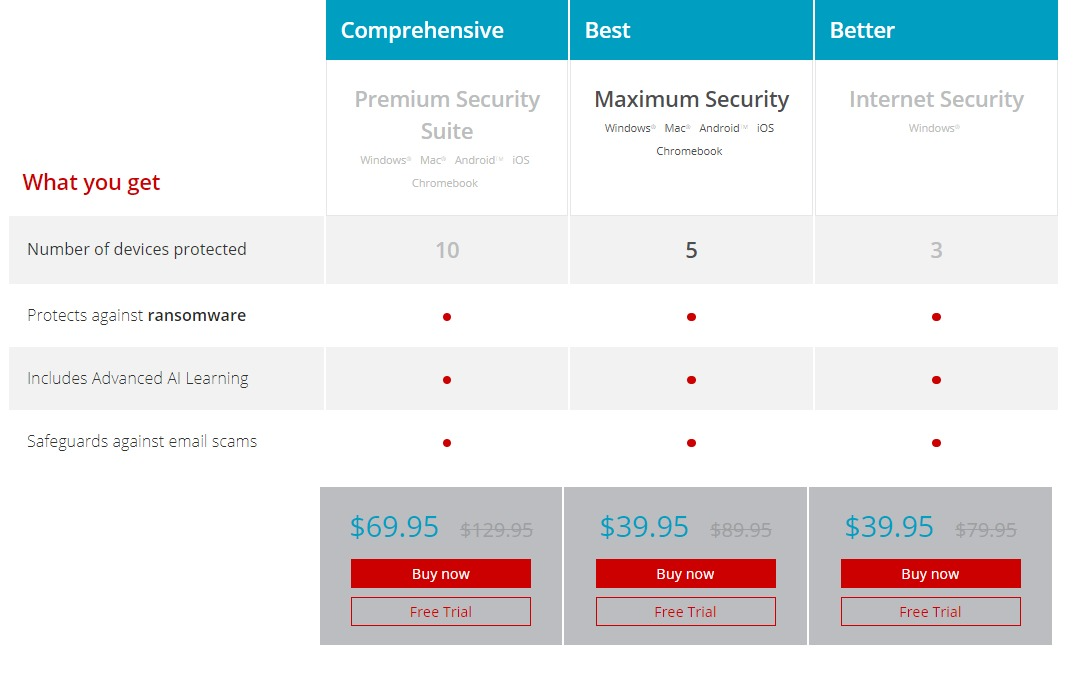 Trend Micro is tailored for individuals' needs, small and large business enterprises across all sectors. 
New users enjoy a 30-day trial period to allow them to experience Trend Micro's extraordinary security and privacy protection features. 
Users will be required to subscribe to any of the available plans suitable to their needs, which includes:
Maximum Security
Price: $39.95 per year; $69.90 for 2 years.

5 Licenses, one-year subscription
Features include:
Protection against ransomware

Advanced AI 

Protection against email scams 

Pay Guard

Children safety

Social media privacy

System optimization
Premium Security Suite
Price: $69.95 per year

10 Licenses 
Features include:
All Features of maximum security

Password manager

Mobile device protection

Dark web monitoring

VPN

24/7 tech support

Fast remote diagnosis and repair
Get Trend Micro Maximum Security

Is Trend Micro Safe for Use?
Trend Micro is safe to use. It protects the user against malware such as viruses, trojans, spyware, ransomware, cryptojacking, and other known and unknown threats with a high degree of efficacy.
Users enjoy unique additional features such as pay guard, spam filter, URL filter, privacy protection, etc. Thus, users enjoy protection from malicious websites, spam messages, identity theft, hacking attempts, etc. 
Conclusion
To conclude this Trend Micro Maximum Security review. you should note that Trend Micro's diverse and functional features make it well-suited for top-notch protection against increasing threats and privacy violations. It also offers total protection for handheld devices from a single plan. 
Therefore, a single subscription of five licenses means you have your PCs, smartphones, and other devices covered. Trend Micro is a recommended top-choice antivirus suite for home and business use. 

---
RELATED POSTS