German security vendor Avira possesses a wide variety of privacy and security products, of which some have free plans. Some of these free options are good but are limited to what can be achieved. If you seek for a reliable antivirus package, then you should look no further. This complete Avira Prime review is your best guide.
Before we continue,
What is an Antivirus Package?
An antivirus package is a program that shields you from viruses and all kinds of malware attacks. Its job is to scan and detect any form of malware such as computer worms, viruses, spyware, keyloggers, and many more. The market comprises many versions and antivirus programs. In general, detecting and protecting you from computer malware is its primary objective.
Most antivirus programs offer both manual and automatic filtering. The instant scanning option runs a quick load and checks files – made by software installers, embedded discs, and files downloaded from the internet. Daily, the programmed scanning process checks the entire hard drive. The manual scanning allows you to run a check on single documents, and scan the complete network.
While antivirus is created to ensure full protection against malware attacks, some tools have been introduced to handle the process; others are lagging. Just like some antivirus fully protects you against any form of attack, so does a few of them disappoint. If you're opting for a purchased plan, you might want to consider using the best tools. A good to try is to opt-in for a reliable tool among the best, one of which is the Avira Prime antivirus package
What is the Avira Prime Antivirus Program?
Avira is an antivirus program designed with unique features. It is among the best antivirus software and can even manage good lab results. Avira is mainly known for its reliability and quality. On top of that, it has a user-friendly interface and comes with low price points.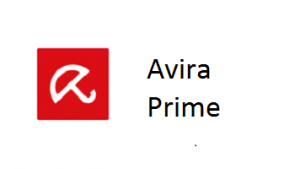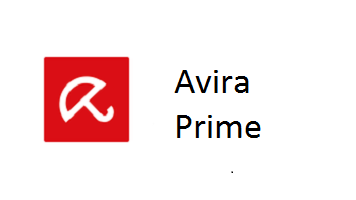 Avira Prime, an ultimate security suite, gives you full access to all its products and services across various platforms. When you install this program on your PC, you'll get an antivirus pro, a phantom VPN pro, and a password manager pro. The software updater does its job by installing missing software patches.
Avira Prime makes sure that you get a splendid experience while browsing. The browser extension blocks access to malicious websites, trackers, and ads. Also, it helps to discover coupons and promos while shopping.
Benefits
There are no justified reasons not to recommend Avira Prime. It is bombarded with unique functionalities. Each of these features performs with full optimization and doesn't complicate its installation. The whole package is installed with minimal hassle.
If you have used Avira products in the past, then you should be familiar with their interface. The window edition adds an icon that showcases the different services and tools, which can be accessed with just a click.
The launcher surprises you with a welcome bonus. Apart from running specific prime modules, it also discloses their current state. Take, for instance, antivirus pro telling you when last it ran a scan. The Phantom VPN pro quickly notifies you on its successful connection, so does the software pro tells you when to reboot. It seems natural and very useful. Nonetheless, it is more convenient than having to deal with each module manually.
Also Read; Full Review of Airo Antivirus software for Mac – Powerful & Intelligent Antivirus
Features review of Avira Prime
With certainty, you can rely on the features that an Avira Prime offers. All prime modules act like they are programmed with critical minds. Note that the elements are vast in number, and each of them has been optimized to work at high performance. Also note that these features are pro plans, so free users can't access them. However, they are great and quite enjoyable when in use. Nevertheless, here's a highlight on some features found on this fantastic software.
Antivirus Pro – it eases the running process of on-demand scans.
Avira Phantom VPN Pro – This prime module is probably the next most valuable feature after the antivirus pro. It offers remote servers in 36 countries around the globe. It's an adequate tool for basic tasks, data encryption, and privacy protection.
Avira Password Manager Pro – allows you to generate and use secure passwords from its browser extension – Chrome, Firefox, and Opera Extensions. Password generated is then sync across your devices. The manager also alerts you on any security breach and notify you to change your password if it has been stolen.
Avira Software Updater Pro – Is a handy patch manager that checks for missing updates with over 150 top apps. If necessary, the updater calls for a reboot.
Avira's System Speedup Pro – Is a maintenance tool with multiple features. They include junk clearing, Fixing registry errors, optimizing low-level Windows settings, improving gaming performance, and many more.
Pricing Packages
Avira Prime package supports most platforms like Mac, Android, iOS, and Windows. The Android, Mac, and iOS don't come with much power – for instance, no antivirus on your iPad. Nonetheless, it still offers multiple layers of protection.
The cost of the purchase starts at $9.99 per month to cover five devices. The next annual plan deflates to $8.33. Its price is was at $7.92 after two-year usage and $7.78 for over three years of usage.
Interestingly, there's a 60% cut of savings from the regular cost. Even though you're not making use of all its features, it still strikes a good deal compared to some others. Take, for instance, antivirus pro, and a phantom VPN pro usually would cost $17.99 per month to cover five devices. Using the Prime package saves you a stack on both tools, as you will be getting everything else for free.
Review Technical Details of Avira Prime
Avira Prime comprises excellent support with a knowledge base and a YouTube channel. Paid users are opportune to make direct contact over email and phones. The knowledge base is near perfect. A single article is used to brief the audience on multiple operating systems, each with gradual instructions.
Avira Prime offers video tutorials and guides both on YouTube and their website. Some of these videos are old but still wealthy with information. They support multiple languages, but there's no way to filter them out. Basically, what Avira does is providing you a bulk of resources and guides on making sense of it.
The direct support is helpful while but not available for free users. It offers direct contact on six languages. To sum up, Avira has a good knowledge base with a long list of video tutorials and multiple contact support.
Conclusion
Despite a few inconsistencies, our Avira Prime review suggest that it is a package with good lab results. Its strongest selling point is offering low prices for multiple devices and possessing an unrivaled list of features.
When in use, it is a straightforward and compelling, also light system on system resources. Avira has complied with features for optimal security and privacy protection. Also, it does other security non-related works – the system speed pro does just fine with its trash cleaning.
Another aspect of its reliability is the high level of protection. In this case, the software seems to be doing very well by managing a 100% protection rate. Users with security as their top priority can opt-in for this package. While enjoying all its features, you also feel right about the cost of purchase.