Today, we will show you tips for digital marketers to avoid and prevent data breaches.
You might have a dedicated cybersecurity team to keep your company safe, but that doesn't mean that as a digital marketer you shouldn't do your best to keep sensitive business information out of harm's way.
If you're the leader of the company, then you need to know that hackers and scammers can launch an attack on any one of your departments, so you have to make sure that they are equipped to avoid them or to handle an attack.
Your cybersecurity professionals, if you have any on staff, can employ various solutions to keep your marketers safe, but there are also some key security tips that you should know and implement for added protection. Luckily, these are easy to implement and won't require any significant investments.
Here are the five tips for digital marketers to avoid and prevent data breaches and leaks.
Tips For Digital Marketers To Avoid And Prevent Data Breaches
1. Choose the right marketing tools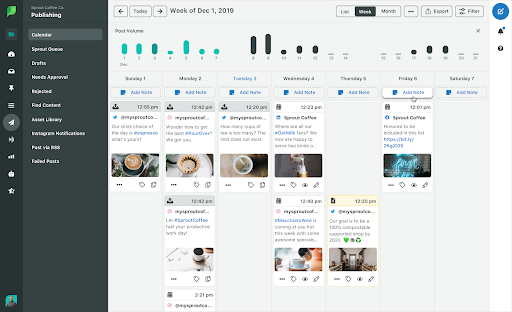 First things first, let's assume that you already have the right security tools used by the whole company. Now, when we're talking about digital marketing specifically, you have to be careful with the tools you choose. Chances are that your marketers are using various digital marketing tools to analyze customer data, create engaging campaigns, collaborate on projects, and communicate internally and externally. Have you checked the level of security that each of these software solutions employs?
For example, if you are using a cloud-based project management tool, can you be sure that the information stored on the servers it uses is safe? Can you be sure that the integrated messaging tool offers complete end-to-end encryption to prevent any intercepts? These are the kind of security holes you should be looking for, all of which your marketing experts should be made aware of. Choose the right tools, and you will have an easier time keeping marketing data safe.
2. Implement a stronger password policy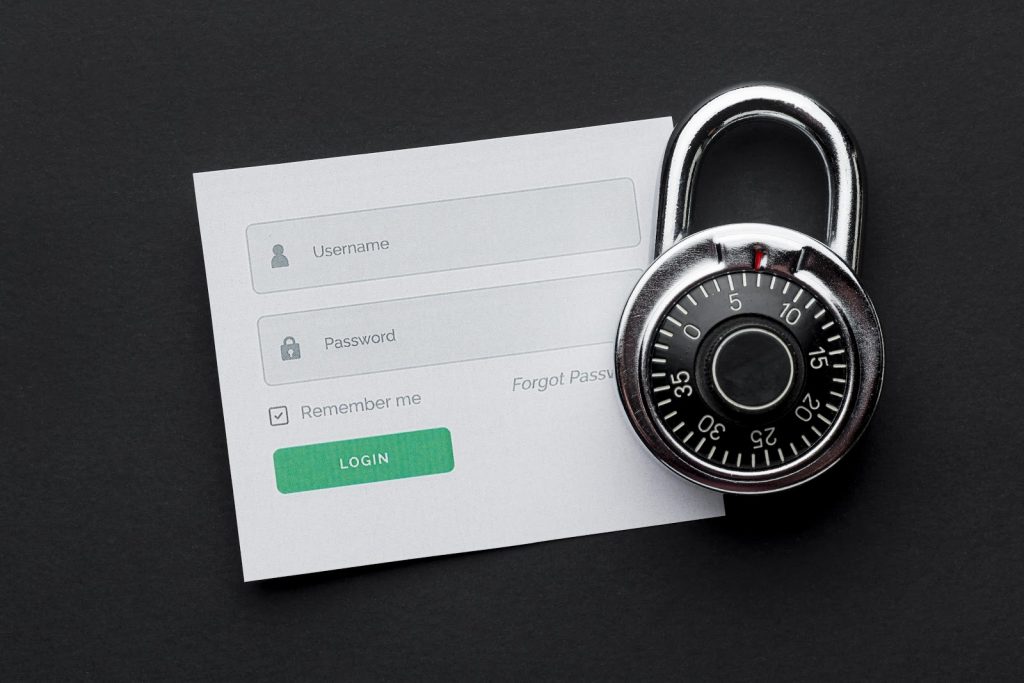 Your marketers have numerous personal accounts on many online platforms, all of which are potential security loopholes that hackers and scammers may try to exploit. From the entire Google suite of apps to the project management tool, to the various messaging and communication apps, all the way to the various devices they're using, security threats are everywhere. Your marketers need to know how to keep their accounts and devices safe, and the best way to do that is to instate a stringent password policy.
Improving password strength is especially important if you're handling sensitive customer data, which is usually the highest risk for eCommerce websites. With that in mind, you can either educate your marketers on how to properly create impregnable passwords, or you can simply integrate a password management tool into the system that's mandatory to use. This tool will generate truly random combinations of letters and special characters, so you'll always know that nobody will ever use their pet's name as a password in your company again. 
3. Monitor online activity and website data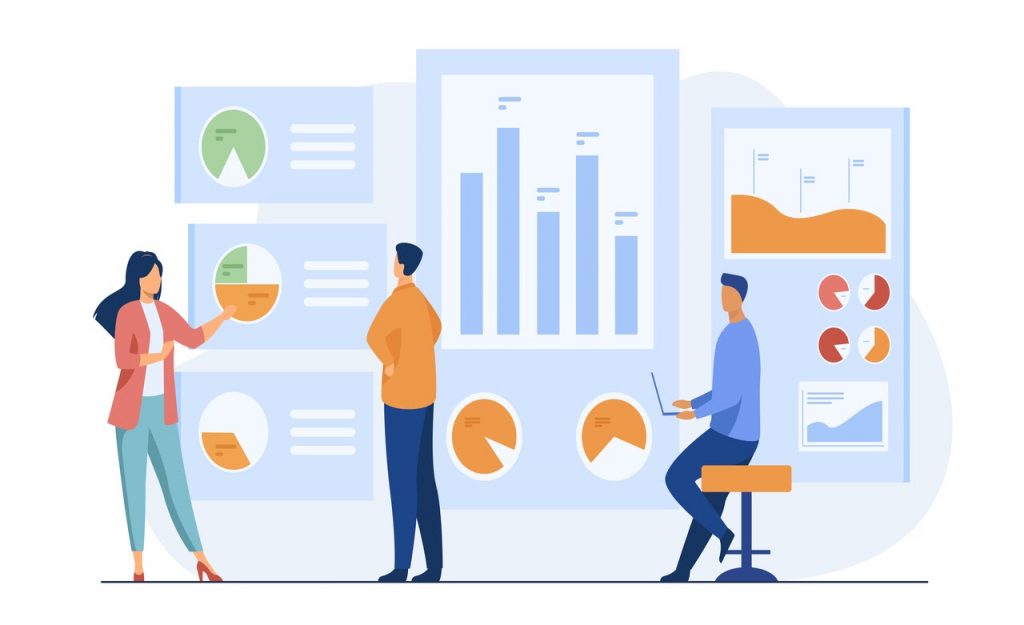 It should go without saying that preventing cyber-attacks and identifying potential cyber threats early on is better than responding to a crisis, so it's important that you keep a watchful eye on all online activity. This includes collecting and collating data from your cybersecurity team, but also extracting vital data from your digital marketing dashboard that contains information about your website traffic, where the traffic is coming from, the type of customers interacting with your brand, and more.
By combining the reports from both teams, you can identify potential security holes and threats early on, which will allow you to act quickly to strengthen your security across the board. In fact, the marketing department can prove invaluable in your overarching cybersecurity strategy, you just need to monitor the right marketing data.
4. Back up your work regularly
Marketers are not IT experts, they are not cybersecurity professionals, so you can't expect them to fully understand the importance of regular backups. Instead, you need to educate and remind them that backing up business data is essential for avoiding downtime and making sure that your data is always available. 
Ideally, you will automate this process and have all marketing data and materials backed up in the cloud so that your marketers don't have to do it manually. That said, it's important that they remember to back up the data on the laptops and devices they use for work. 
5. Introduce multi-factor authentication
Lastly, make sure to implement two-factor authentication for all devices and accounts in the marketing department. As we've mentioned earlier, your marketers are using numerous tools to do their jobs, all of which might come under attack. 
Should a hacker succeed in breaching the first layer of defense, you need to have a second layer that will authenticate the user or in the case of an attack, lock them out of the server and notify your security team. This is a simple yet powerful way to keep your marketing team safe in the online world, and to protect sensitive marketing data and materials.
Wrapping Up
Digital marketing is an essential department in every growth-oriented company. Make sure you keep your marketers safe by following these tips to elevate the level of cybersecurity in your marketing department, which will in turn help keep your company and your customers out of harm's way.
RELATED POSTS