The Mac OS is used exclusively on Apple products. Hence, I will show you the Intego Premium Bundle X9 review, a security suite for mac users.
Due to the exclusiveness of the mac OS, there is a general misconception that Apple products are not susceptible to any security breach.
However, cyber threats have shown that just like any other technology running on the internet, Apple products are exposed to viruses, malware, spyware, hackers' attempt to obtain vital information, and loss of data on memory.
Intego has been exclusively manufacturing utility and security software for Apple products since 1997. The Intego Mac Premium Bundle X9 is a product developed to tackle all security vulnerabilities associated with mac OS.
READ ALSO: Best Antivirus For 2022
What Is Intego Premium Bundle X9?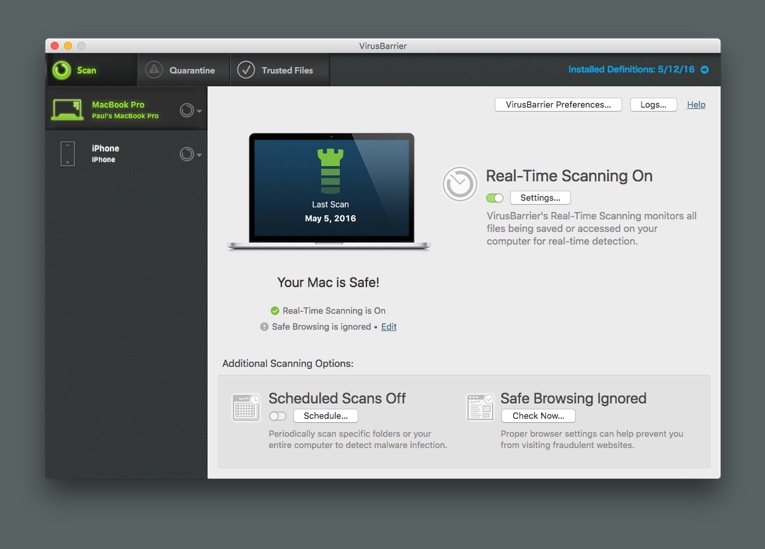 The Intego Premium Bundle X9 is a utility and security software developed for complete protection and security of Mac and PC. The products in the bundle include:
VirusBarrier X9
Mac Washing Machine X9
NetBarrier X9
ContentBarrier X9
Personal Backup 10.9
With Intego Premium Bundle X9, you are provided with guaranteed security for your mac. 
Interestingly, Intego offers a free trial, which allows for real-time testing of the product and shows customers what they stand to gain when they eventually purchase the full subscription.
What Makes Up The Intego Premium Bundle X9?
VirusBarrier X9 (Antivirus)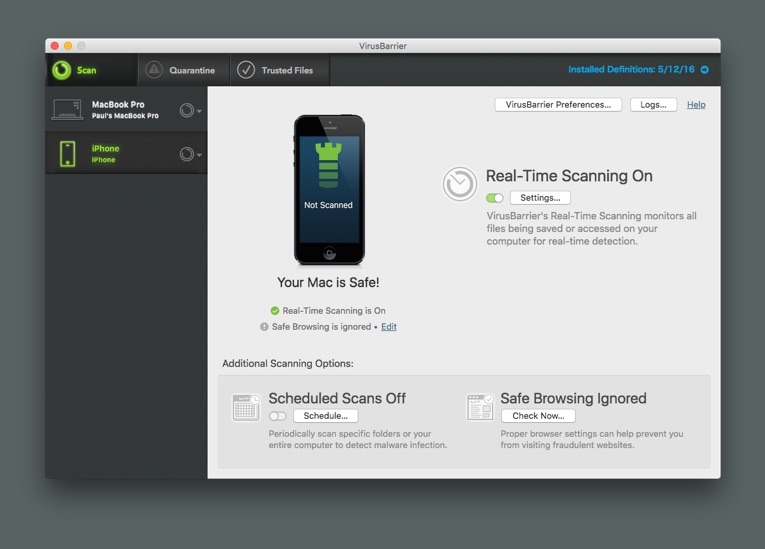 Intego VirusBarrier keeps the system safe from the virus by scanning every file each time it is opened. It also automatically updates for real-time protection to prevent spreading malware and zero-day threats.
NetBarrier X9 (Intelligent Firewall)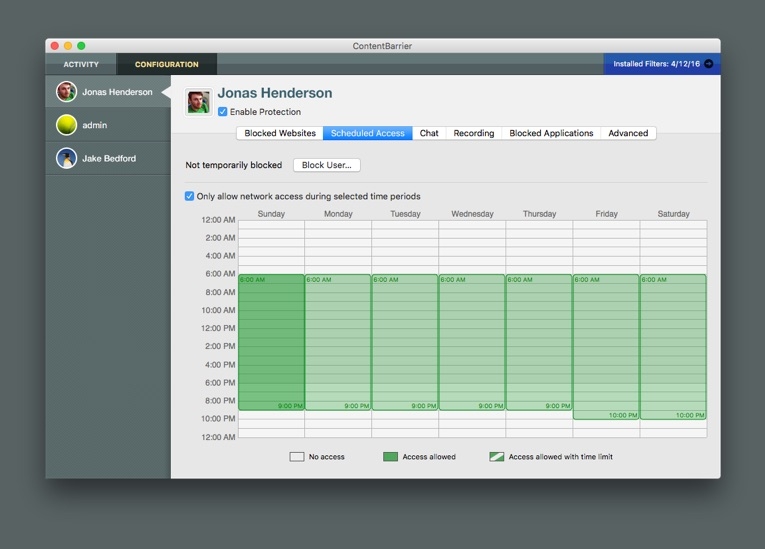 This program is designed to be location-aware, such that it detects where the user is and switches to the best firewall settings for maximum protection. It also allows a two-way firewall that monitors the data that goes out and comes in. it blocks untrusted devices and blocks connections to specific domains.
Mac Washing Machine X9 (Mac Cleaner)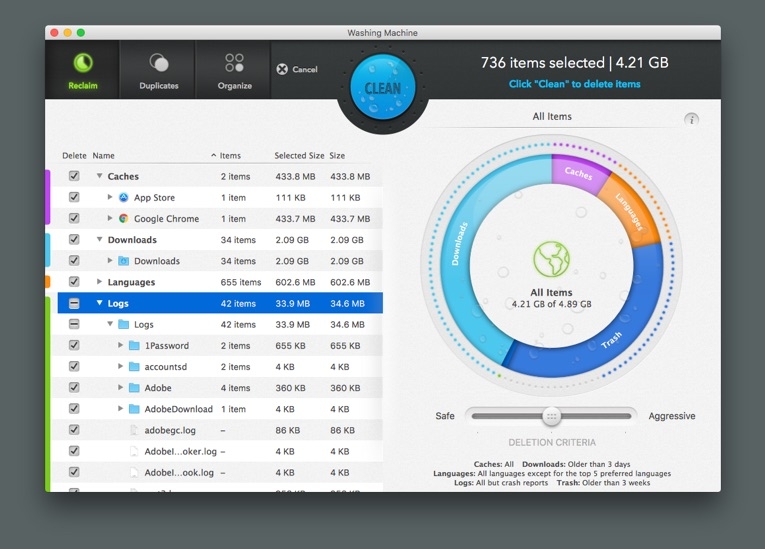 The software scans through the device and deletes files that are no longer in use and duplicate files. This action frees up space on the device and enables the device to perform functions faster. The app also helps to organize the desktop and arrange files in order of their usage.
ContentBarrier X9 (Parental Control)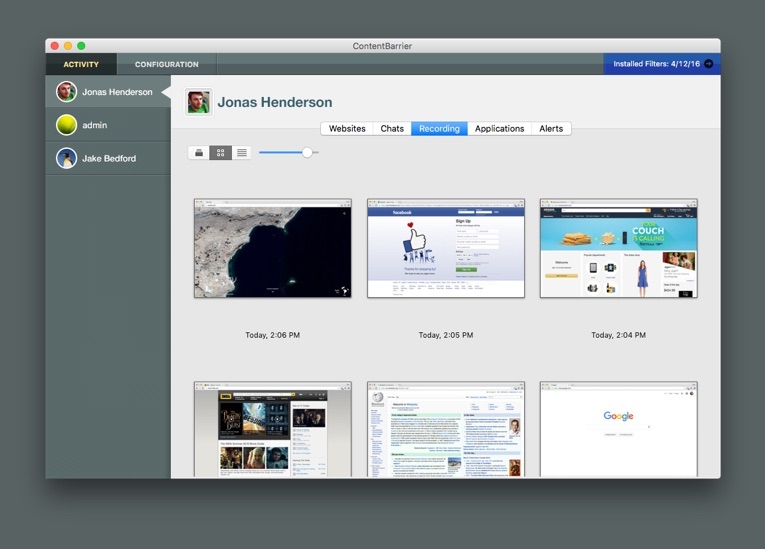 This program allows parents to keep their wards on kiddies' sites, and it also allows the parent to customize contents for each child according to their ages. It helps parents to set a limit on the time their children or wards can use the internet and at the same time monitor their activities, so they will not fall victims to predators.
Personal Backup 10.9 (Cloud Storage)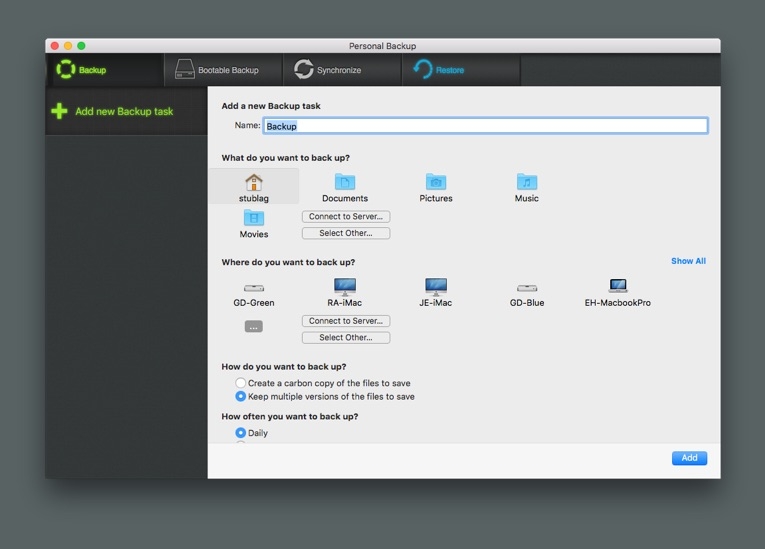 A program that backs up new or changed files making backup faster and allows the user to schedule a backup. It also backs up essential files automatically, ensuring the overall safety of files in case of physical or any form of damages to the system.
Intego Premium Bundle X9 Pricing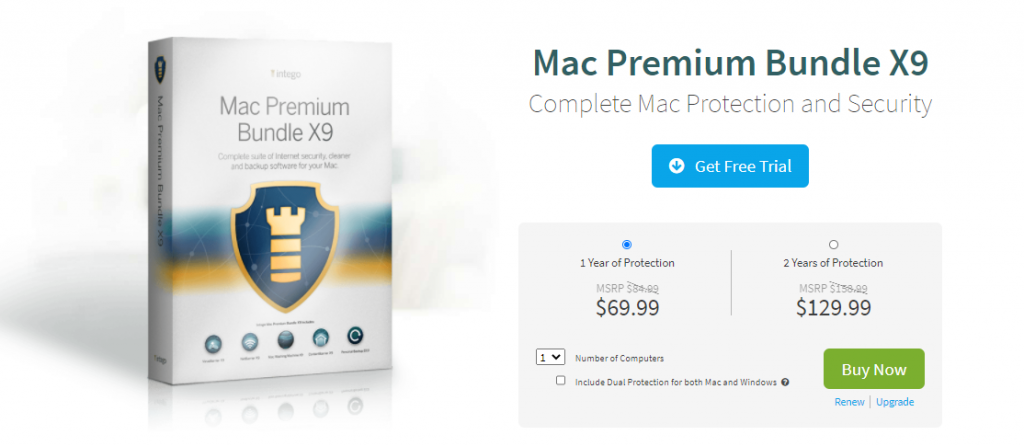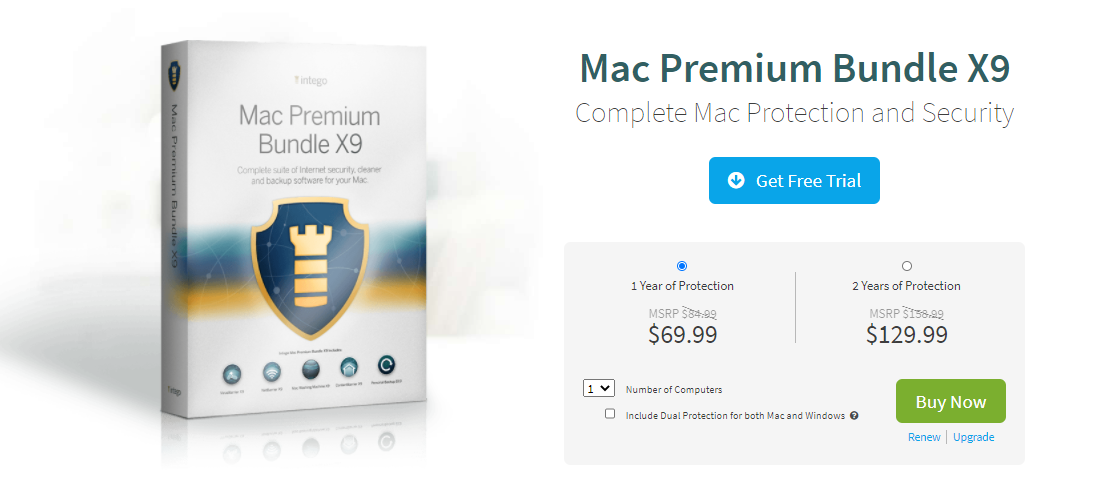 For the pricing, subscribers have the option of a 1 year or two years protection plan, and each plan comes with the option of including dual protection for both Mac and Windows and can include up to five devices.
One year plan for 1 Mac –

$69.99

, (with dual protection –

$79.99)

One year plan for 3 Mac-

$94.99

, (with dual protection –

$104.99)

One year plan for 5 Mac –

$119.99

, (with dual protection –

$129.99)

Two years plan for 1 Mac –

$129.99

, (with dual protection –

$139.99)

Two years plan for 3 Mac –

$174.99

, (with dual protection –

$184.99)

Two years plan for 5 Mac –

$219.99

, (with dual protection –

$229.99)
GET up to 40% OFF with this promo code
Technical Requirements
Supported Operating System

– mac OS X 10.9  up to macOS 11.0

Hardware Requirements

– 1.5 GB of available hard disk space, any officially-supported Mac OS X or macOS compatible computer, internet access

Multi-lingual support

– English, French, German, Japanese, and Spanish 
Is Intego Mac Antivirus Legit? 
It is one of the questions that will be running through the mind of a potential subscriber. Bear in mind that Intego has been in existence since 1997, and in these years, they have been making software exclusively for Apple. 
The Mac Premium Bundle X9 has been in existence for years, and series of updates have been done on it; users have always rated it between the top 5 Mac antivirus and utility software. With its longevity and the years this particular product has been in existence and getting positive reviews, how legit can it get?
Conclusion: Intego Premium Bundle X9 Review
We now know that the Mac system is susceptible to viruses, hacking attempts, and physical damages, all of which can lead to the loss of vital data. 
With all the features of Intego Premium Bundle X9 highlighted and confirmed positive reviews available on various trusted sites, the software is the best way to forestall all the vulnerabilities mentioned.
---
INTERESTING POSTS