Here's an exclusive interview with Bob Baxley, CTO of Bastille Networks – a leader in enterprise threat detection through software-defined radio.
When facilities say "no devices allowed," that's not necessarily the case.
The problem: most of these devices have radio frequency (RF) communication interfaces that make them vulnerable to RF attacks.
As such, enterprises need to implement and enforce more nuanced electronic device policies to accurately distinguish between approved and unapproved electronic devices in secure areas and detect and locate unauthorized cellular, Bluetooth, BLE, Wi-Fi, and IoT devices.
Bastille offers unparalleled situational awareness with cellular and RF-based threat detection, location, and alerts to help prevent RF attacks. Bastille's ongoing partnership with the Department of Homeland Security underscores their dedication to protecting nations and securing enterprises.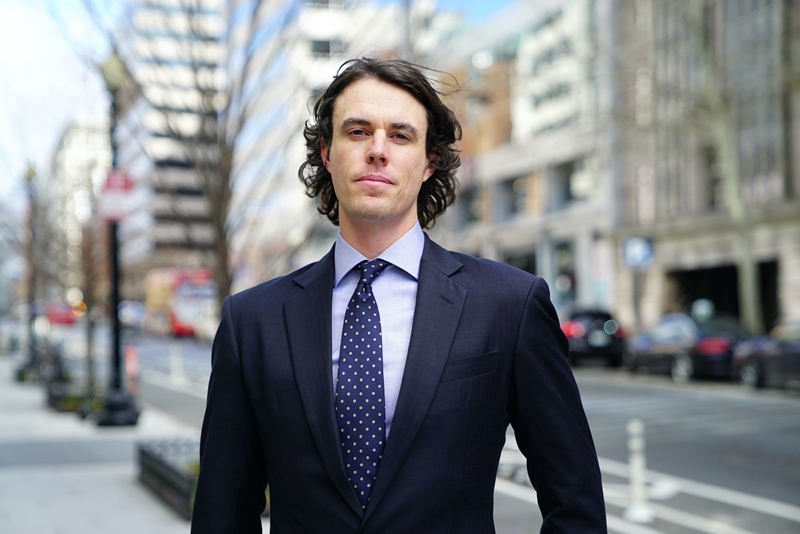 So, in this interview, we spoke with Bob Baxley to find out more about their security solutions, and how enterprises can protect their devices from cybersecurity threats.
Here are Bob Baxley responses to our questions:
1. Question: Tell me more about Bastille Networks
Bob Baxley: Bastille is the leader in enterprise threat detection through software-defined radio. Bastille provides full visibility into the known and unknown mobile, wireless, and Internet of Things devices inside an enterprise's corporate airspace–together known as the Internet of Radios. Through its patented software-defined radio and machine learning technology, Bastille senses, identifies, and localizes threats, providing security teams the ability to accurately quantify risk and mitigate airborne threats that could pose a danger to network infrastructure.
2. Question: What's unique and different about Bastille than other solutions/companies?
Bob Baxley: Until Bastille, there was no way to apply network security mechanisms and countermeasures to RF-enabled IoT devices. IT security professionals couldn't buy a security service like Bastille Enterprise until we invented it.
3. Question: Can you dive into radio frequency security and why it's essential for enterprises?
Bob Baxley: Corporate airspaces are under attack from invisible threats operating on Radio Frequencies (RF). Enterprises are often crucially reliant on wireless protocols, some that they don't even know they're using (Bluetooth, Wi-Fi, BLE, Zigbee, Z-Wave, etc.).
These protocols are used in building controls and building access, for employee communications, IT, for employees. The exploitation of vulnerable wireless devices is growing increasingly common. Sophisticated attacks use compromised RF devices as their entry points into government and corporate networks. Foreign governments, competitors, and cybercriminals are conducting radio-based attacks on enterprises to access intellectual property and sensitive information.
4. Question: Can you discuss the importance of why enterprises need to implement and enforce more nuanced electronic device policies to accurately distinguish between approved and unapproved electronic devices in secure areas?
Bob Baxley: RF-enabled devices are everywhere: According to Statistica, there are 4.7 billion Cellular phones, 8.4 billion Bluetooth devices, and 9 billion Wi-Fi devices, added to this is the increasing use of "wearables" such as FitBits and other personal devices with embedded radios, with a variety of audio/video capture, pairing and transmission capabilities.
Current policies are outdated: While some government and commercial buildings have secure areas where no cell phones or other RF-emitting devices are allowed, detecting and locating radio-enabled devices is largely based on the honor system or one time scans for devices. Bad actors do not follow the honor system and one time scans are, just that, one time and cannot monitor 24×7. 
New solutions for a new age: Bastille enables security teams to differentiate between approved and unapproved devices, and accurately places dots on a floor-plan map for device location and sends alerts when a device is found where it should not be or doing what it should not do. Bastille Networks also integrates with existing security systems such as Splunk, MDM, and camera systems.
5. Question: What cybersecurity measures would you recommend for enterprises and why?
Bob Baxley: 
Take Control of Your Airspace: Obtain visibility into devices that use the big four protocols: cellular, Wi-Fi, Bluetooth, and BLE. Locating every radio emitter provides situational awareness into devices in an enterprise's network.
Evaluate RF Technology:

Assessing RF security solutions is vital in preserving company secrets. As security teams examine RF products in the market, considering a checklist of capabilities should include solutions that can detect, analyze, alert, and accurately locate cellular devices that incorporate airspaces in real-time.

Deploy RF Solutions:

Proactively equipping an organization with RF security technology will future-proof an enterprise from an RF breach. Adopting RF solutions that constantly monitor and detect the transmissions of devices in the wireless spectrum will combat nefarious attacks.
6. Question: Can you shed more light on Bastille Express?
Bob Baxley: Earlier this year, Bastille launched Bastille Express, the commercial version of the government spec Bastille FlyAway Kit, for forward-deployed locations.
Bastille Express can detect and locate authorized and unauthorized Cellular, Bluetooth, BLE, and Wi-Fi devices operating within an area of 3,000 to 5,000 square feet such as conference meeting rooms, remote offices, hotel areas, or speaking locations. 


Visit the official Bastille Networks website
SIMILAR INTERVIEWS