In this interview, we spoke with Matt Davey, COO of 1Password to learn more about IT roles in remote working, cybersecurity protocols, and 1Password contribution for both SMBs and large enterprises.
On May 21st, the enterprise password manager (EPM) 1Password released fresh data that explores the under-celebrated role that IT has played in the massive shift to extended remote work (from 1% to 89% of U.S. office workers in just a matter of weeks).
Below is a quick preview of 1Password's findings as it relates to security protocols, which were collected between April 15-23:
Big brother tactics aren't needed — workers are following the rules: 63% of IT workers said they believe employees are following security protocols and requirements actually better when working from home.

Who's more likely to relax the rules during COVID-19? 46% of SMB firms report relaxing some security protocols and requirements, compared to just 19% of large firms.
Here are Matt Davey's responses to our questions.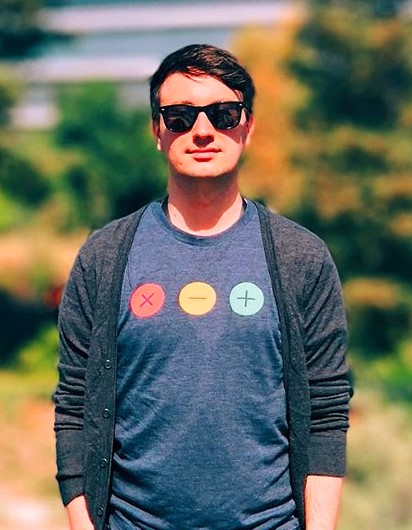 1. Question: What major role has IT played in the revolution of remote working?
Matt Davey: IT has led the charge to remote work, which frankly wouldn't exist without IT. From replicating in-person conversations with Zoom to enabling rapid written communications with Slack to adding security protections accessible via the cloud, this wholesale transition to work from home wouldn't have been possible even just a few years ago without strong IT personnel and technologies.
2. Question: Do you agree that employees take cybersecurity protocols at home seriously and even better than they do in the office? If yes, why is it so?
Matt Davey: I do and our research very clearly backs it up. In our survey, 63% of IT workers said they believe employees are following security protocols and requirements better when working from home — and 58% of employees say they are following home security protocols better than they did while in the office.
We feared people would be more relaxed at home and be more likely to slip up, and were pleasantly surprised to see that employees are taking on the mantle of security themselves.
3. Question: Given how long your company has been in business – about 14 years – how would you describe the progress of remote working from then till now? Have there been any major changes?
Matt Davey: At 1Password we've been an almost entirely remote workforce for 14 years, and have learned a lot along the way.
Keeping communication open and collaboration going can be one of the biggest challenges of working from home – loneliness can creep in and teams can begin to feel siloed. The major changes for our teams have been the proliferation of fantastic digital collaboration tools like Slack, Basecamp, and Google Meet.
Setting expectations from the start has been crucial. The most important expectations to set are those around working hours, availability, and processes and priorities. Whatever the expectations, we communicate them clearly from the start and make sure that everyone fully understands the rules by which we're now working.
Maintaining teams' happiness and work-life balance is just as important as laying the structural groundwork for remote working. Difficulty unplugging is one of the top struggles of remote workers, so it's crucial to encourage people to take proper breaks and time away from their desks – and actually mean it. There are also lots of ways workers can help themselves like dedicating a space to work, thinking about how you use devices, dressing for work, sticking to a regular schedule, and getting up and moving.
We're lucky to have the opportunity to meet, work (and then hang out with) folks from diverse backgrounds from all over the world. Yes, this happens while working together, but often, it's the informal, unstructured chats that hold the most value to team wellbeing. We have happy hour video calls where colleagues can shoot the breeze with a beer, play online sessions of Settlers of Catan, and share endless Animal Crossing screenshots in our #topic-gaming chat in Slack.
When connections form naturally, they're real and long-lasting. And teams that communicate well will work better together, be happier, and love their jobs. We've seen lower staff turnover, more engaged team members and found it easier to recruit new staff because of our company culture.
4. Question: Lots of online service providers have recorded an increase in service usage as a result of the COVID-19 pandemic, are the statistics the same at your end?
Matt Davey: Online attacks are already on the rise, and new threats targeting remote teams will emerge. Smart businesses will develop robust processes to stay safe in the remote economy, and those processes will be woven into the fabric of day-to-day business.
We've provided businesses with a free six-month trial of 1Password to support companies during the pandemic. That's helped us see strong service usage in the last few months.
5. Question: Do you think companies should embrace remote working as normal after the COVID-19 pandemic or it should be reversed? How would you weigh the possibility?
Matt Davey: Ultimately, the successful businesses will be those best prepared for uncertainty – those that recognize that flexibility is a virtue – and now, perhaps, the only viable option. And right now flexibility means adopting remote work as the new default. We won't bother to call it "remote" any more. It'll just be what we call "work."
RELATED INTERVIEWS