In this post, we will show you the best DNS, IP, and WebRTC leaks test sites. Also, how to overcome the leaks.
DNS, IP and WebRTC leaks happen every day when we browse through the internet, because we use local ISP we are bound to have these leaks. DNS leak is a problem that keeps your privacy on the verge of being exposed. It's a situation that occurs between your PC and your DNS resolvers.
However, the use of a VPN to browse privately can get your IP address leaked since most free VPN services have limited features.
In this post, we'll show you a number of good websites where you can get a befitting leak test. However, let's take a look at the meanings of these terms.
What Is A DNS Leak?
A DNS leak is a situation whereby a defect of security makes a DNS appeal to be disclosed to Internet service providers' DNS servers, even when you disguise it with a VPN. This makes internet service providers able to track the website an individual may be visiting.
What Is An IP Leak?
An IP leak will occur if an original IP address is discovered when you're connected to a VPN. Normally, when browsing the internet with a VPN, what your ISP sees is the VPN camouflaged IP address. However, your IP address can still be leaked through other means.
What Is A WebRTC Leak?
This is a situation similar to IP leak but in this case your IP address is revealed through your browsers WebRTC performance. A webRTC leak will re-identify you through the WebRTC application programming interface; this can occur anytime, doesn't matter if your VPN is working or not.
What Causes DNS, IP, And WebRTC Leaks?
Let's start with DNS leak, we already know what a DNS leak is, but what really causes these leaks? The main reason for DNS leaks is because your ISP can stop any DNS request going via their servers; with this, internet service providers can now view your web history while some of these leaks can reveal your IP address.  
Now, what causes IP leaks? Some individuals usually think IP leak is caused mostly by the VPN developers, but IP leaks can be caused by operating systems, browser plugins and some other browsing software, a VPN failed connection can also cause IP leaks.
Lastly, WebRTC leaks, what causes this type of leak? WebRTC is the main cause of its own leak. WebRTC is a new technology that is available in modern browsers which enables the browser to perform certain tasks. According to torrent freak that technology can be used against your browser, allowing it to reveal your IP address. However, the risk of getting a WebRTC leak is lower than the rest.
READ ALSO: VPN Chaining: Can You Use Multiple VPNs at Once?
Best DNS Leak Detection Sites
Because we want to protect our privacy, individuals need to check if these leaks occur frequently. We've listed a good series of sites that will help you with leak detection.
This is a unique website which allows you to detect DNS leaks, as soon as the sites load, your IP address will be displayed at the top and you can quickly run a cogency test.
A great and colorful website that allows you to run a DNS leak test for free; it would also display your IP address.
This website is similar to the one above, they possess the same interface and design, and this site will help you run a very fast email leak test.
Another site made by the same web designers as the one above, the site would help you conduct an IPv6 leak test.
Browserleaks.com specializes in WebRTC leaks and would help you run a fast test.
Regarded as a very good leak test site, Ipx.ac can test all web browser leaks including DNS, IP and WebRTC leaks.
A very welcoming site that allows you to check any type of VPN leaks.
Made by AirVPN developers, it helps you fish out leaks by just performing very fast tests.
How Do I Fix DNS, IP, And WebRTC Leaks
Now that we've discussed what these leaks are and the situation that causes them, we should be able to fix them also. Hence, we will show how to fix these leaks.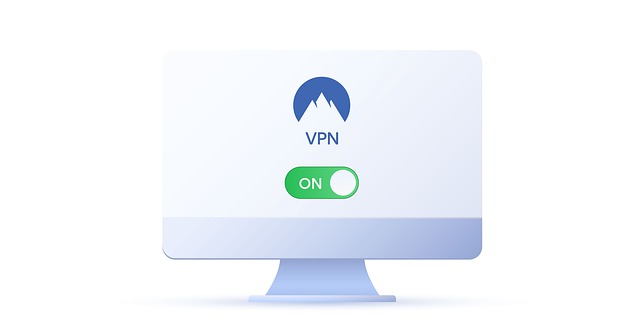 We'll follow the order we used before, that is starting from DNS leak. To fix a DNS leak you need a VPN that incorporates a built-in DNS leak protection. By using a VPN, your DNS request will always be routed at all times from a tunnel provided by your VPN service which is usually encrypted.
Fixing an IP leak depends on what causes the leak, if it's a VPN connection failure that causes the leak, you may require a VPN that possesses a Kill-Switch option. A kill-switch option is an ability that is available in certain VPNs; it is primarily used to observe your network connection. As soon as the kill switch notices a development, it would cease all connection activity, until you restart the VPN or start your network adapter over again.
WebRTC leak is the easiest leak to fix; you can fix WebRTC by disabling it from your web browser's settings. When it's disabled, you won't have to fear unexpected leaks. Getting a browser's extension will also help you disable it.
READ ALSO: Tor+VPN Guide: How to Combine Tor Browser With VPN
Conclusion
Your privacy is your uttermost priority as well as your reputation; with these leaks your privacy can be infringed. Nonetheless, A VPN service with DNS IP protection can prevent such leaks. That way, you can surf the web without hassles.
RELATED ARTICLES
15 Best VPN For Coronavirus Quarantine Holiday
4 of the Best VPN for Upwork (with dedicated IP address)
Full Review of CyberGhost VPN – Fast and Secure VPN Service
VPN vs SDP: Which Technology Is Best for You?