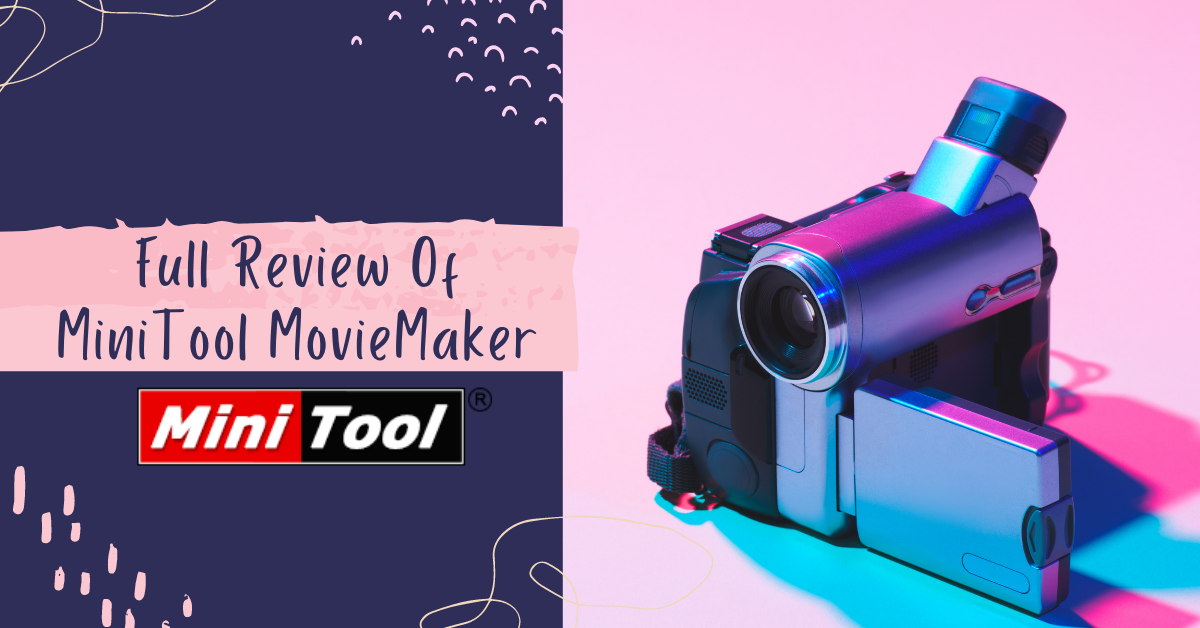 This is a full review of MovieMaker, a free video creation, and editing tool.
My daughter Miranda was amused as she watched a video of herself taking her first step, and later, her first birthday celebration. 
It was an unforgettable experience for me thinking back to the efforts I have to put in to learn how to use video editing tools to create a near-perfect video of Miranda's wonderful moment.
Video creation tools are essential for marketers, social media influencers, and everybody! Yeah, video creation can save the day at work, school, social gatherings, etc. 
Hence, there are tons of free and paid video creation and editing tools online, including MiniTool MovieMaker. 
Our focus is on MiniTool MovieMaker and its attention-grabbing features. 
What Is MiniTool MovieMaker?
MiniTool MovieMaker is a video creation and editing tool you can use to create movies from pictures and videos. The tool is easy to use whether you're a novice or a professional at video editing.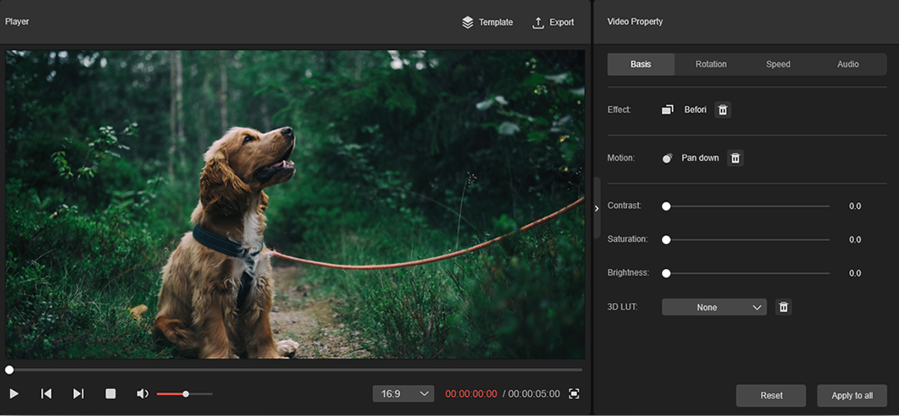 Features of MiniTool MovieMaker
Movie Templates
Have you ever wondered about the 'magic' of creating breath-taking videos? The magic in creating such videos is using templates. You will find tons of templates you can use to create your desired 'magical' moments on MiniTool MovieMaker. MovieMaker's templates are easy to use; all you need to do is select a template that fits your need, import your video or pictures, and use MovieMaker editing tools to edit your movie to Hollywood standards.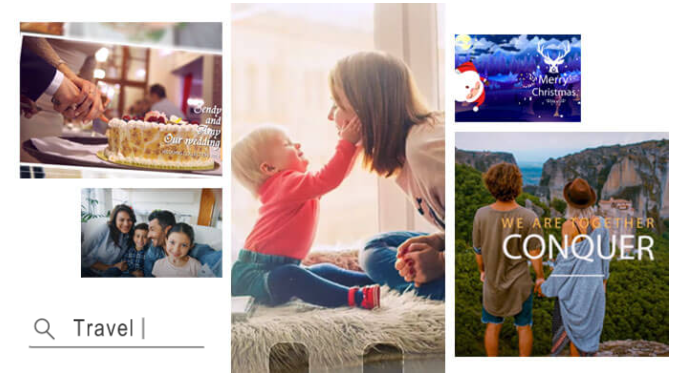 Create timelines
Creating timelines would have cost you a fortune, but with MiniTool MovieMaker, it is free and easy to use. Create that perfect timeline with one video track, two music tracks, and three text tracks.
MovieMaker Interface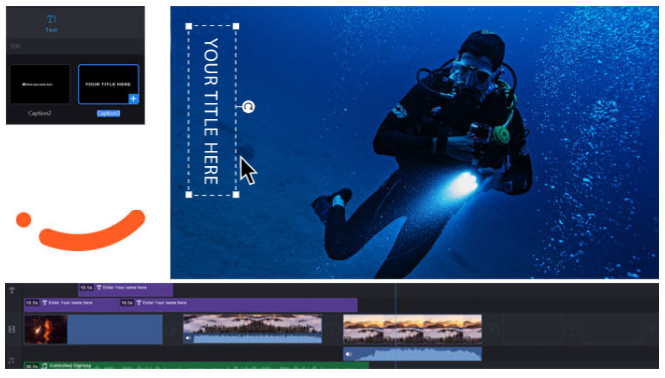 What makes MiniTool MovieMaker easy to use is its interface. MovieMaker has a user-friendly interface that makes it easy for new users to find their way around it. The interface is divided into 4 parts:
The Menu bar: You will find the following tools in the Menu bar
Media

, where your videos, music, and pictures uploads to.

Transition

, for giving your movies colorful effects like adding a fade-in or blind.

Effect

s create amazing transformation effects like adding black and white, vintage, gray, or vivid filters to your pictures or videos.

Text

, for adding captivating titles, descriptions, and credits

Motion

for applying effects like zoom in and zoom out

Template

to give your movie the perfect background

Export

, for exporting your movie to other devices or uploading to social media platforms

3-Bar Menu

that hides other features to prevent your interface from getting all cluttered up
The Media Library: Your videos, photos, and music files are accessible from the media library. You can also import media files from the internet or other external source to your media library.
Timeline: The timeline is for assembling 2 or more media clips which can be music, videos, or text, to make a movie. You will find the following tools to help you with your timeline creation: 
Undo and Redo icons 

Delete for deleting unwanted transitions

Split and Trim to split or trim media files

Video speed controller to control playback speed

Zoom

Text track, for adding, editing, and deleting texts 

Video track to give you the flexibility of arranging your media clips

Audio track for adjusting volume, fade-in, or fade-out music to your movie project.
Preview Window: the Preview window gives you a preview of the project you're working on or the video you're playing. It includes the following tools:
Play controller

Volume control

Timecode

Preview Window for viewing in full screen or exiting full-screen mode
How To Download MiniTool MovieMaker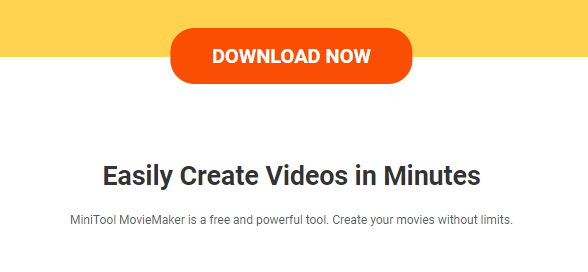 Downloading MiniTool MovieMaker is free; visit MiniTool MovieMaker's official website and click on the 'Download Now' button to download MovieMaker to your PC.
System Requirements
Anything less than the required specs will cause a lag in movie production; hence, MiniTool MovieMaker may not run or install properly if your PC does not meet MiniTool's system requirements.
Operating System: Windows  OS7, 8, or 10
CPU: Intel Core i5 clocked at above 2GHz or higher (preferably, a 6th generation Intel processor later versions)
RAM: minimum of 8GB RAM
GPU: Intel HD Graphics 5000 NVIDIA GeForce GTX 700 or newer models, AMD Radeon R5, or newer models, and updated graphics driver
Storage space: 10GB or more, preferably. A solid-state drive.
Pricing
MiniTool MovieMaker and its premium features are free to use, but we are not sure if this amazing video editing tool will be available as a free media editing tool for much longer.
Is MiniTool MovieMaker Safe To Use?
MiniTool MovieMaker is safe to use, and it does not introduce malware to your system. Testimonies of users who have rated MovieMaker a 5-star video editing tool abound on credible review websites like TrustPilot and the likes.
Wrapping Up The Review Of MovieMaker
MiniTool MovieMaker is the right tool for creating fantastic movies for memory preservation or other purposes. It is free to use with many premium features available. If you're new at video creation and editing, you can visit MiniTool's MovieMaker manual, where you will find useful guides on how to create and edit videos. 
Share your thoughts by commenting below regarding this review of MovieMaker.
---
INTERESTING POSTS