This article shows our result of the full practical evaluation and review of the Private Internet Access (PIA) VPN.
What Is A VPN?
Virtual Private Network (VPN) is a service that continually changes your IP address to a Secure Server to keep you anonymous when browsing. This change of IP address and device location with encryption of your data provides you so much benefit.
First, it offers you access to a blocked or geo-restricted website. Also, VPN protects you from cyber threats, spying organizations, and your government. Most importantly, it disallows Internet Service Providers (ISPs) from collecting your browsing log or activities. That is because ISPs notoriously sell your browsing log to Advertising companies. Worst part? It is not illegal for them to sell users' data.
There is so much benefit to using a VPN. However, there are many VPN providers on the internet today. We recommend you only use VPN services evaluated by unbiased experts, so you do not pay for incompetent software.
What Is Private Internet Access (PIA) VPN?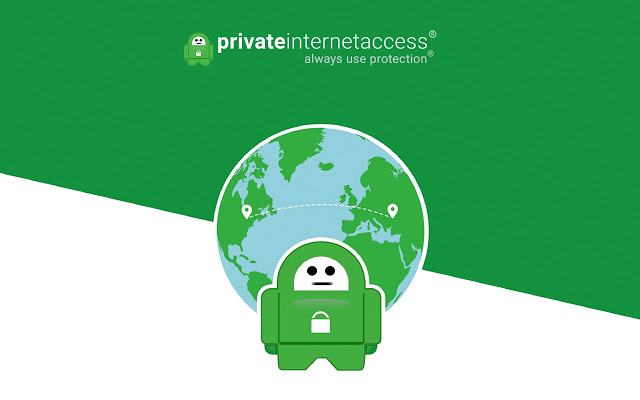 Private Internet Access is a leading VPN service provider specialized in secure, encrypted VPN tunnels that create multiple layers of privacy and security. That, to provide you with military-grade security and safety on the internet.
PIA VPN is on a mission to provide the highest standard of privacy without compromising performance and speed. In other words, the PIA VPN provides a world-class VPN tunnel Network with unlimited bandwidth.
Even more, it has a total of 3335 VPN and Proxy servers at 50 locations in 30 countries. This network uses bare-metal servers and of high performance and security.
The Benefit Of Private Internet Access (PIA) VPN
Private Internet Access VPN allows you to surf the internet anonymously, so ISPs, spying organizations, and more cannot have access to your browsing log. It achieves this by hiding your IP address and encrypting your data.
PIA VPN offers you access to geo-restricted sites by changing your IP address to locations allowed by the website.
If you cannot also trust a VPN provider with your browsing data, the PIA VPN will suit you. That is because it has a zero-log policy they efficiently keep. So, unlike other VPN providers who will snitch by selling your data, the PIA VPN does not.
The cyber-world is full of threats and thieves. However, with the PIA VPN, you are entirely protected from such threats. The PIA VPN high-tech servers provide you with superior security that no hacker can beat.
The last point may become invalid over time because the tech world is improving. Albeit, the PIA VPN has a team of tech geniuses who always upgrade the service against new threats.
Unique Private Internet Access VPN Features
IP cloak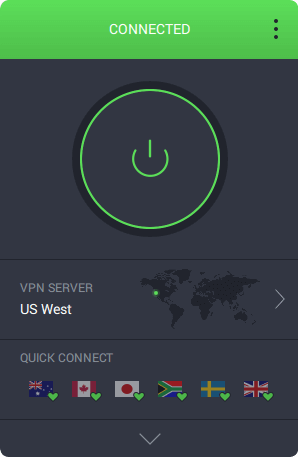 The Private Internet Access VPN comes with a superior IP hiding option tagged the IP Cloak. This option cloaks your real IP address explicitly by giving you one of their anonymous IP addresses. With that, you can effectively stop Internet Service Providers from tracking your browsing activities and knowing your geographic location.
Advanced Firewall Protection
The Private Internet Access VPN comes with a Netfilter Project, which features an improved firewall and filtering ability. As such, you will completely solve the problem of receiving unwanted connections on your computer by using the PIA VPN.
Usually, when VPN service providers give you a firewall, it reduces the overall performance and speed of the service. In contrast to that, the PIA VPN firewall allows fast speed and optimum performing firewall protection.
Military-grade Encryption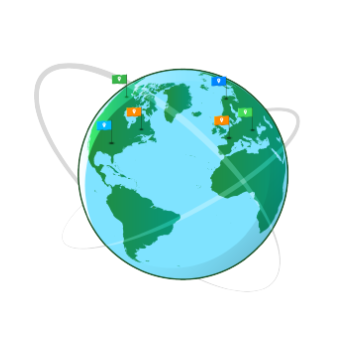 The Private Internet Access VPN uses a cryptographically secure Blowfish CBC algorithm that features high-grade encryption. Even more, it works alongside an OpenVPN protocol, which secures your data transmission.
PIA VPN allows users to choose the level of encryption on each VPN session. However, in the default settings, it provides the AES-128 data encryption. However, you can select the maximum AES-256 encryption type for optimum security.
Even more, the PIA VPN provides Handshake Encryption for extra protection. Correctly, this option prevents you from connecting to a hacker's server, thinking it is the PIA server.
 Other features of the Private Internet Access VPN
OpenVPN, SOCKS5, PPTP and L2TP/IPSec
Wi-Fi security
Zero traffic log policy
Unlimited bandwidth
Multiple VPN gateways
IPv6 and DNS leak protection
Split Tunneling and Internet kill switch
Private Internet Access VPN Evaluation
The Secureblitz team experts tested the Private Internet Access VPN application on the following devices:
Windows OS
Mac OS
Ubuntu
Android OS
Google Chrome browser extension
Mozilla Firefox browser extension
Opera browser extension
Below is a detailed result from the full evaluation of the Private Internet Access VPN
Speed test
For a start, every VPN you use affects browsing speed. However, a good VPN will provide optimum security with a minimal reduction on your pace. Even more, a high-performing VPN service will improve your download and upload speed.
We tested PIA VPN speed on different notable server locations in United States, Australia, Canada, Italy, Finland, Sweden, Germany, Spain, Japan, Israel, Belgium, France, Mexico, Denmark, and others.
The results show that the connection speed varies by location. Yet, the Private Internet Access VPN increased the download and upload speed of our connection.
Graphics User Interface ease of use
The Private Internet Access VPN boast of an easy-to-use custom VPN interface. Well, we put it to the test. With our use of the application, we found out it combines advanced VPN features with an ergonomic interface. Even more, the installation of this service is simple and easy to do.
DNS, IP, and webRTC Leaks
We tested the Private Internet Access VPN on different DNS, IP, and webRTC leak checkers. Precisely, it passed all the tests, and our IP, DNS, or webRTC escaped detection from all the test tools.
Geo-restriction test
To test the geo-unblocking ability of the Private Internet Access VPN, we examined the service on the following sites:
Netflix
Spotify
Crackle
Hulu
Amazon Prime
ESPN
HBO Go/Now
BBC iPlayer
Vudu
With the PIA VPN, there was no detection from the geo-blocked sites. That is, we could access these sites despite the restriction on our location.
Tor and Torrenting Support
The PIA VPN provides torrent download at fast speed via the P2P optimized server. Also, we installed the VPN on both Mac and Windows PC (because it does not have a Tor browser extension). We found out that the service worked on these PCs when we changed our IP and DNS. Even more, we were able to surf onion sites without hassle.
PIA Pricing Plans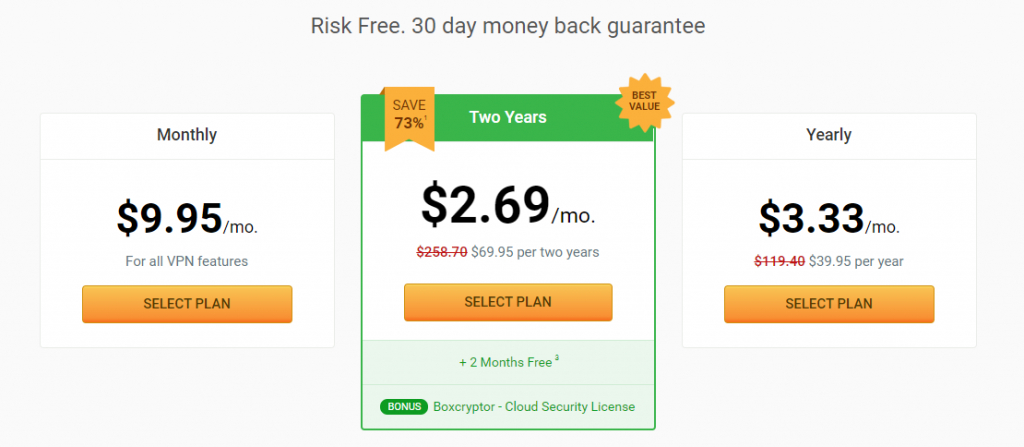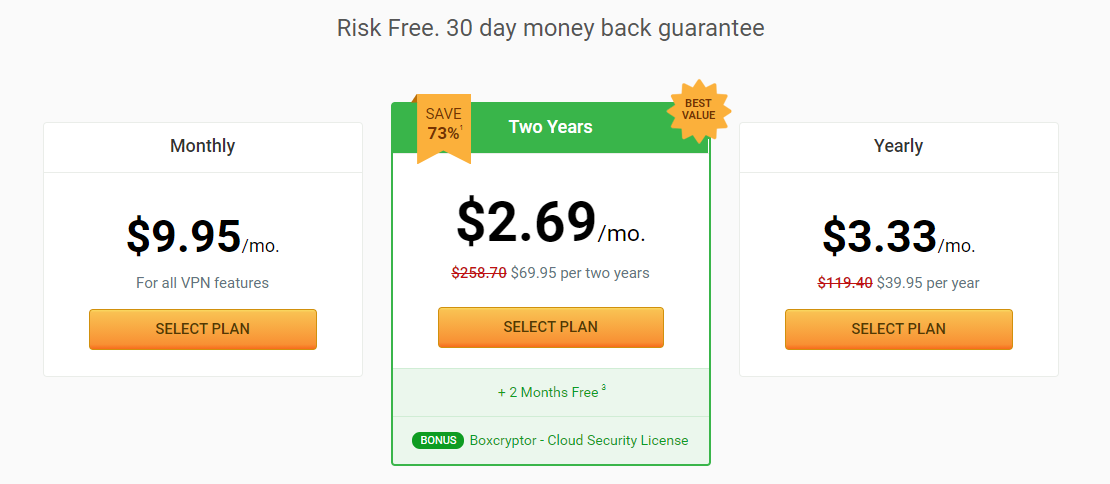 The Private Internet Access VPN comes with three pricing plans and a 7-day money-back guarantee. With any of these plans, you can access the full benefits of the service.
Monthly Plan – $9.95 per month
Yearly Plan – $39.95 per year
2-Years Plan – $69.95 per two years (+2 Months Free)
Technical Details
Multilingual Support: English, French, Dutch, Spanish, and Russian
Supported OS: Windows, Mac, Linux, iOS, Android,
Payment Methods: PayPal, Credit Cards, Bitcoin, Pay Garden, Amazon Payment
Related; Full Ivacy VPN Review – Affordable, Faster & Secure VPN You Should Consider
Customer Support
Private Internet Access VPN has a highly responsive customer support you can reach from the website. Albeit, feedback is sent directly to your email address.
Conclusion
Now, let's conclude this Private Internet Access VPN review.
Overall, the Private Internet Access (PIA) VPN is efficient and effective in performance. There are numerous positive reviews you can find on its sites. Based on our tests, we found out the positive recommendations are valid. So, if you are in search of a quality VPN service; the Private Internet Access VPN is a premium choice you should consider.
SUGGESTED READS