Your presence on this page today means that you are interested in knowing the best password manager Reddit. What is the best password manager according to Reddit users?
While you are looking for the same information, you are not alone because many others like you are searching online as well.
In today's world, we rely heavily on computers and smartphones to access information. Creating strong passwords is one way to ensure that their data is protected from hackers and other malicious actors.
For some users, it is extremely tedious to create unique passwords for each online account.
Password managers allow you to store all your usernames and passwords in one place. They automatically generate secure passwords for each site and even remember them. Moreover, they can synchronize across multiple devices.
In this regard, we went to Reddit with the aim of identifying only the most recommended password managers. Please be aware that the password managers discussed here have been carefully evaluated by our technical experts.
Short On Time: Here Are The Best Password Manager Reddit Users Recommended
Here is a summary of the best password managers mentioned in this post.
Top 8 Best Password Manager Reddit
By using one of the best password managers, you will be able to save time and increase security. You won't need to remember individual, long, and complex passwords for every online account.
Each password manager can remember your passwords for you and generate new, stronger passwords for you whenever a data breach occurs, reducing your risk.
You will need to remember the only "master" password for the password manager. The password managers listed above protect your data, on your device and in the cloud, using the strongest encryption technology available today.
Not to mention, they have web browser extensions and compatible apps for Windows, macOS, Android, and iOS devices.
So let's dive into the list of best password managers Reddit;
1Password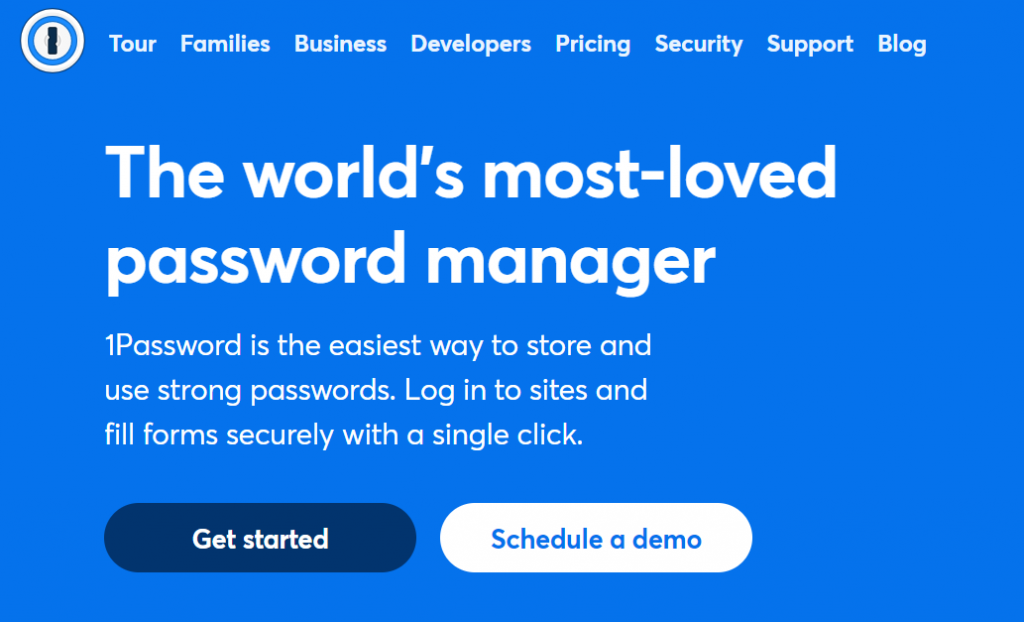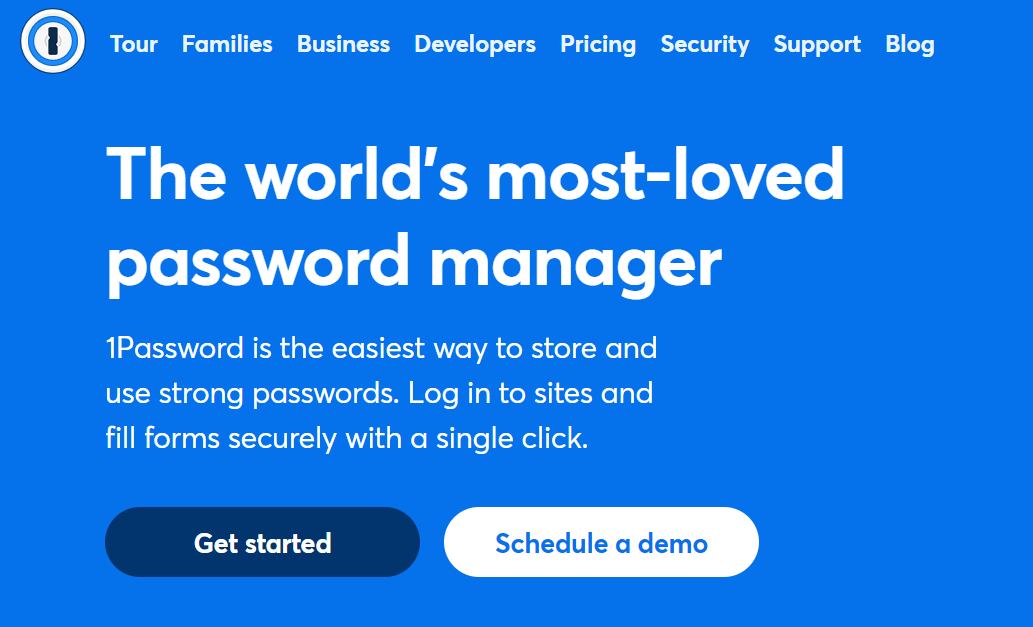 If you are looking for a reliable password manager app to keep your login information private and secure, then 1Password is the best password manager for the task.
It allows you to access your accounts and services with one master password. Meanwhile, it is available for all major device platforms.
This well-designed password manager does not have a free version, but you can use it for 30 days before signing up.
An individual subscription costs $36 per year and comes with 1GB of document storage and optional two-factor authentication.
Key Features of 1Password
It is available for Windows, Mac, iOS, Android, Linux, Chrome OS, among others
It has two-factor authentication
Browser Add- ons like Chrome, Firefox, Safari, Edge, and Brave are available
It has a mobile App
PIN Unlock
It has biometric login
Get 1Password
RoboForm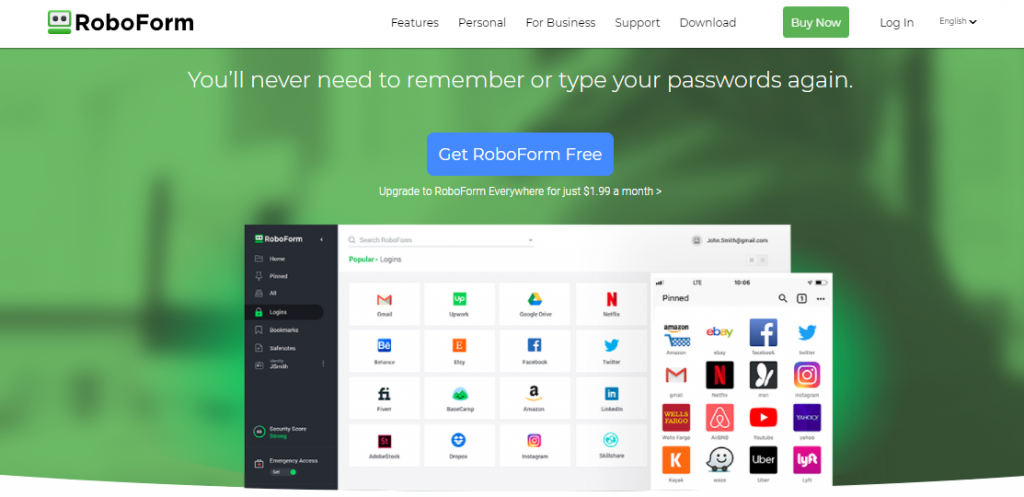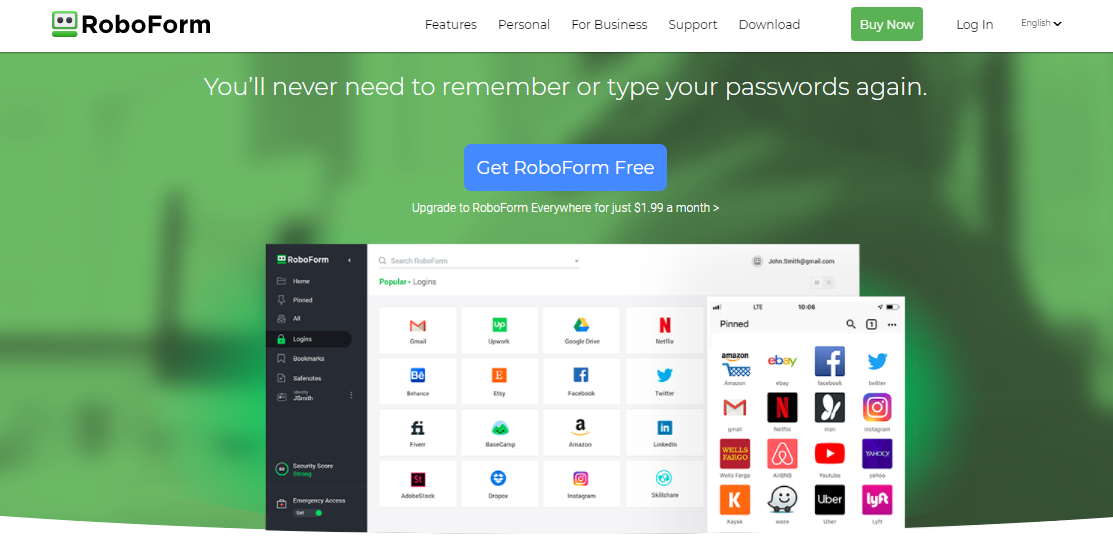 RoboForm has been around since 1999, but its recently revised web interface and mobile apps are very responsive. The desktop app, too, has also improved a lot.
This password manager offers quite a few features, such as password sharing, two-factor authentication, and a password generator.
Its functionality is a bit limited compared to 1Password, but it will give you maximum satisfaction.
Key Feature of RoboForm
Two-factor authentication
It has Face ID, Touch ID feature for iOS, and macOS.
It uses PIN unlock.
It has unlimited logins
Fill web forms
Get RoboForm
Abine Blur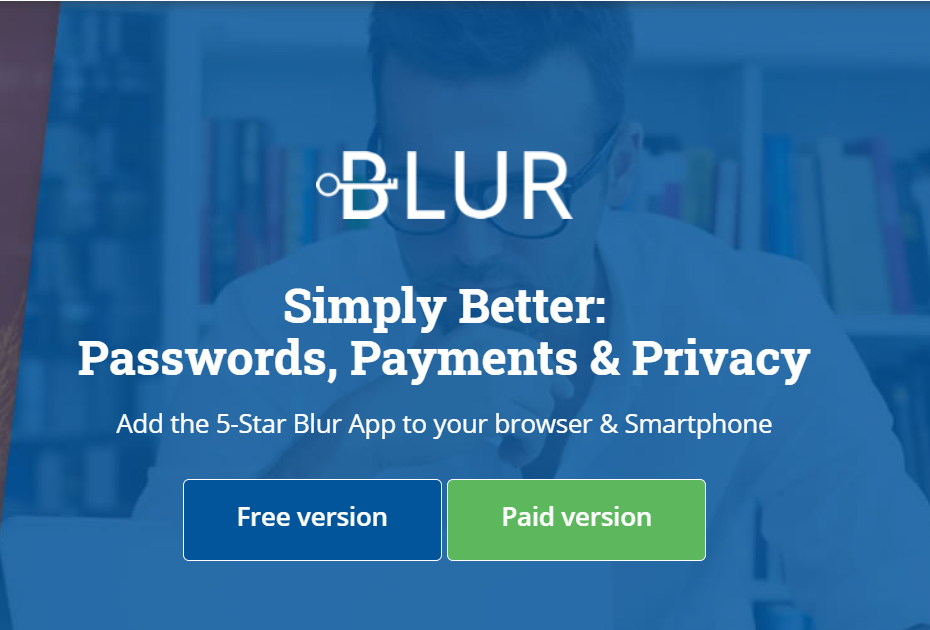 Abine Blur is a privacy protection service with a built-in password manager.
It is has a browser-based desktop password manager and a bit pricey compared to other password managers.
It excels at is keeping your data private and also offers one-time credit card numbers for online purchases.
This password manager made it to this of the best password managers on Reddit because of its superb features.
Key Features of Abine Blur
Masked Emails
Autofill Passwords
Password Synchronize across devices
Masked credit cards
Import and export of passwords
Get Abine Blur
Tenorshare 4uKey – Password Manager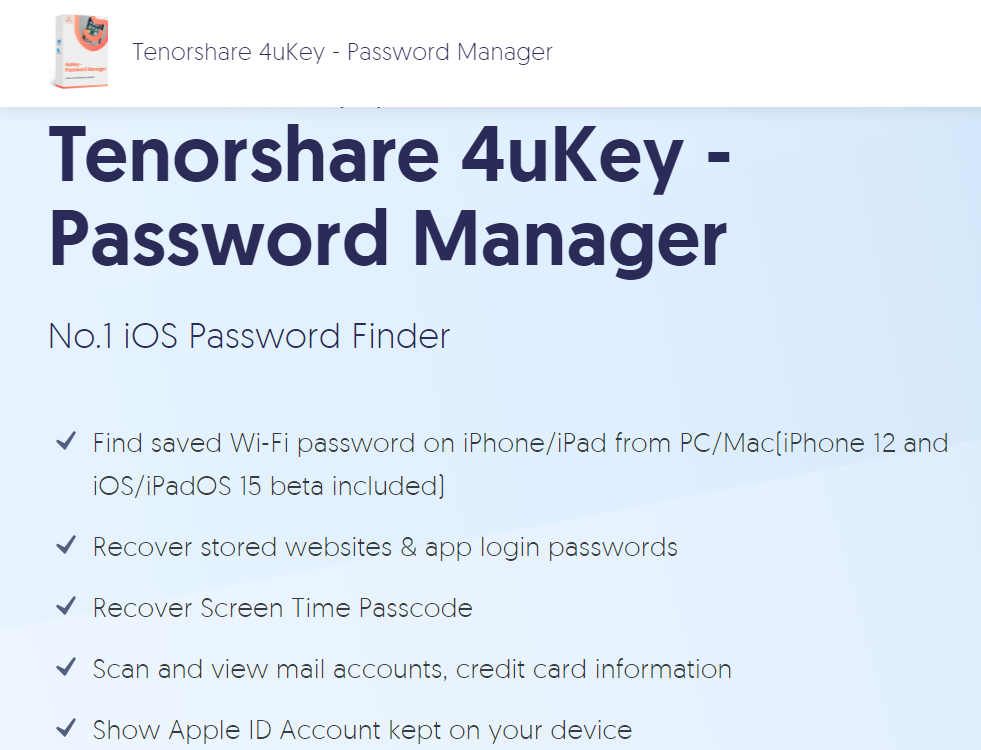 Tenorshare 4uKey – Password Manager is one of the best password managers on Reddit. It is primarily made for operating systems like iOS and macOS.
It saves and allows you to find the passwords of your WiFi, Websites, Apps, Emails, Credit Cards, and others.
Although it is a paid password manager, you will be given a free trial period to see the software you are buying in the future.
Key Features of Tenorshare Password Manager
Retrieve screen time passcodes
Find WiFi Passwords
Retrieve website and app login details
Display Apple ID account on your device
Get credit card information
Get Tenorshare 4uKey Password Manager
Norton Password Manager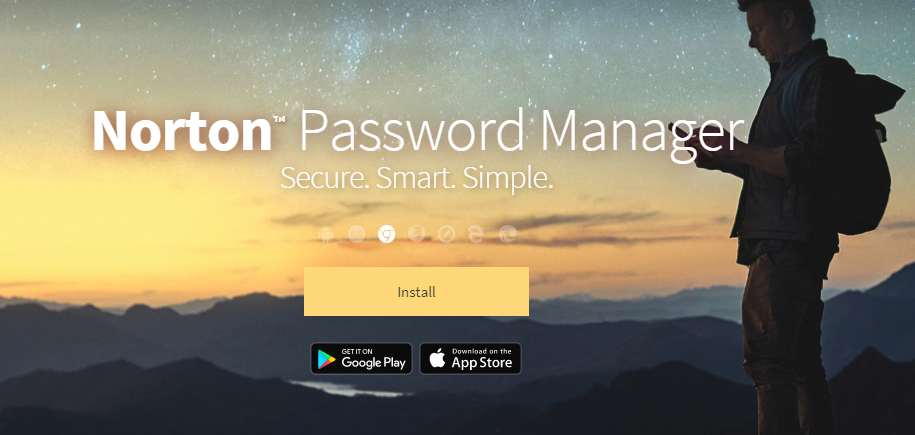 Norton is a giant in the cybersecurity world as they have many security software in the market today.
Norton Password Manager is a password manager that is part of Norton 360 and it is completely free.
Meanwhile, the fact that it is free doesn't make it a bad option.
It also made it to our list of the best password managers on Reddit due to these features below.
Key Features of Norton Password Manager
Password Autofill
Two Factor Authentication
Easy to use
Good customer support
It is available for mobile
Get Norton 360
Note: Norton Password Manager is a component of the Norton 360 Security Suite.
Kaspersky Password Manager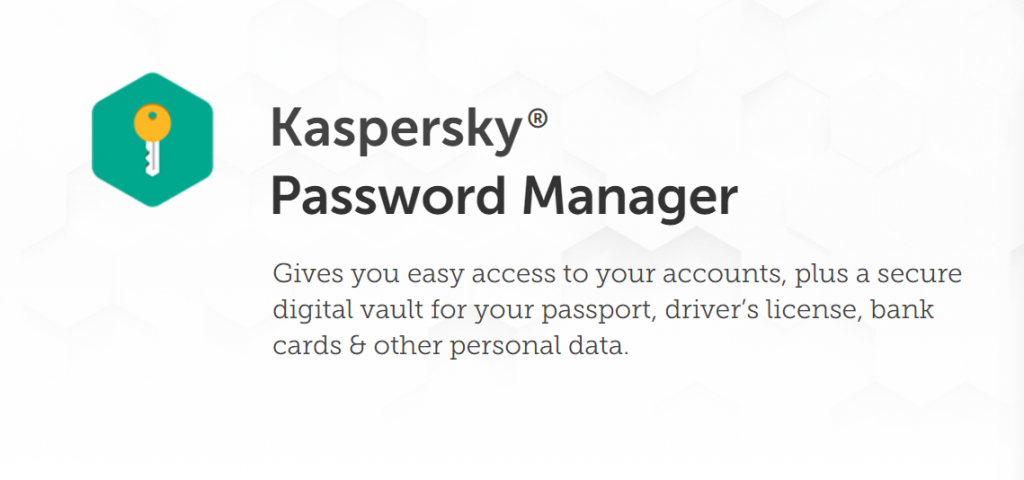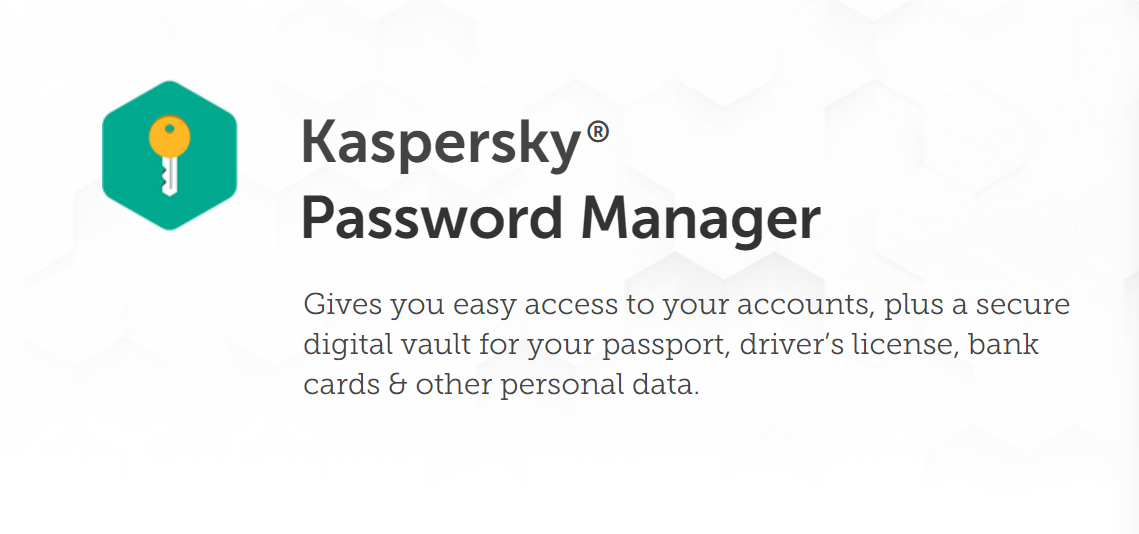 Like Norton, Kaspersky is a big brand in the cybersecurity space where Kaspersky Password Manager is one of their products.
This Password Manager is a user-friendly one that does what other great password managers do, which include; storing passwords, form filling, among others.
It comes with both paid and free versions, where the free version has some limitations compared to its paid version.
Key Features of Kaspersky Password Manager
It is easy to use
It has secure app encryption
Password Auditing
Available on all Operating Systems
Autofill
Get Kaspersky Password Manager
Avira Password Manager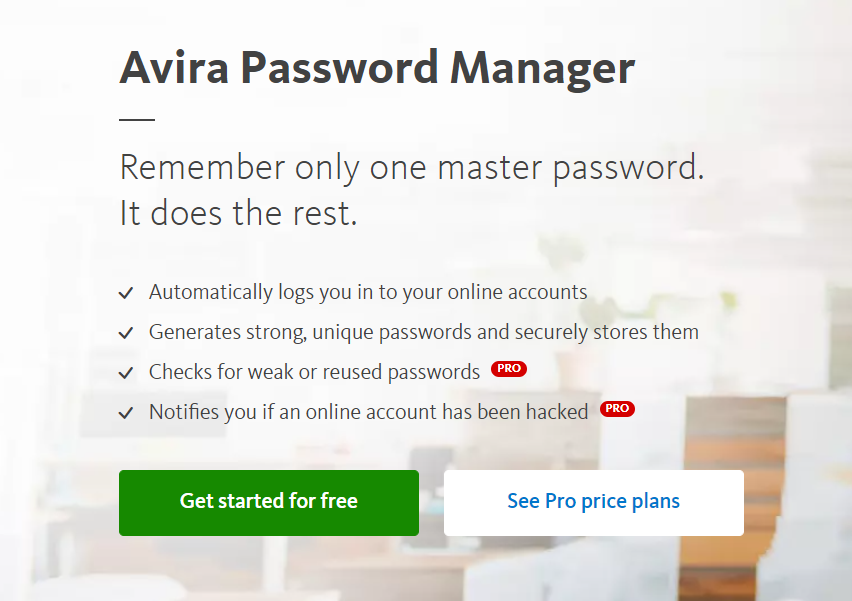 If you need a password manager with basic features, the Avira Password Manager is the right option.
With this password manager, you don't have to put too many passwords in your head because it does the work for you.
Avira Password Manager is free but doesn't have advanced features like form filling and secure sharing.
Key Features of Avira Password Manager
Two-factor authentication
Works on Windows, macOS, Android, and iOS devices
It is free
It generates passwords
Identify weakly and reused passwords
Bitwarden Open Source Password Manager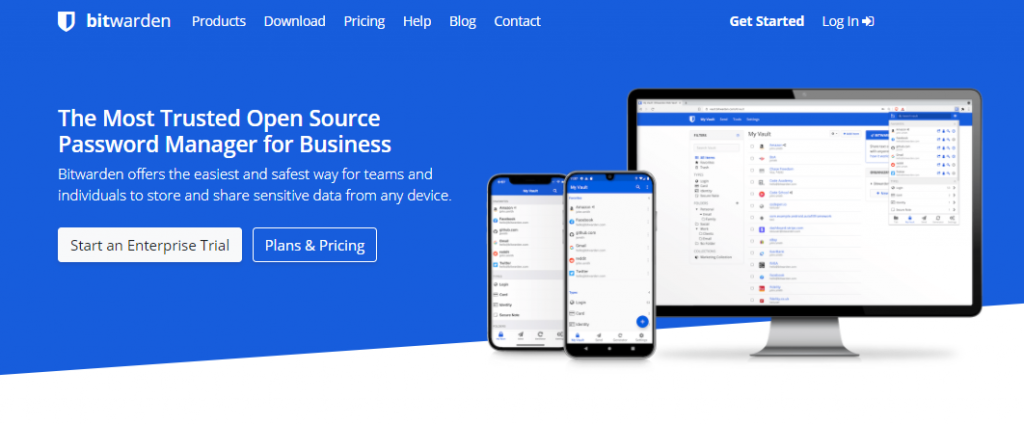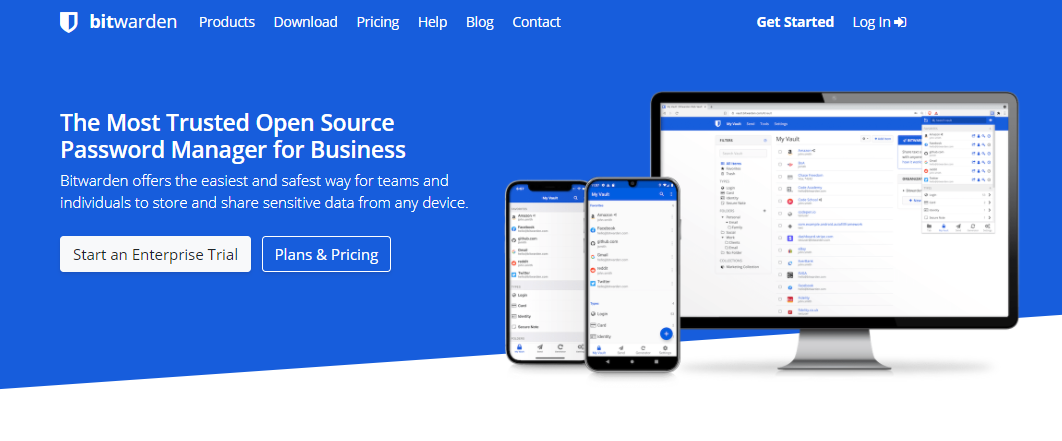 Bitwarden is an open-source encryption software password manager that can automatically generate, store and fill in your passwords on your popular devices and browsers – including Brave and Tor – for free.
Therefore, if you're looking for a service to manage your login information, Bitwarden is hard to ignore.
For $10 a year, you can add 1GB of encrypted file storage, and for $12 a year, five family members or friends can share login information.
Key Features of Bitwarden Open Source Password Manager
Strong Encryption.
Password breach monitoring.
Two-factor authentication
Two hosting options (Cloud or Local Hosting)
Password security editing
Conclusion – What Is The Best Password Manager On Reddit?
From the list of the best password managers Reddit, 1Password comes out to be the best among them.
1Password was chosen to be the best because of its versatility and unbeatable features.
You can go ahead to give 1Password a try.
If not, go for any of the others that we have discussed above. They are all superb password managers.
Ensure that you share this article with your colleagues online who might also be searching for the best password managers on Reddit.
---
INTERESTING POSTS