Here's the Abine Blur review.
Online security drills, as advised by cybersecurity experts, include protecting your identity online. That got me thinking, what is the fate of my data after shopping online or performing other activities needing my true identity? Are my data safe? How do I get things done without revealing personally identifiable information such as house address, phone, email, etc.? or how do I remove my data online?
This is the point where Abine Blur steps in. Albine Blur lets you perform a whole lot of activities and transactions without giving away your data. I will be giving a comprehensive review of Abine Blur and the features you can get from it.
What is Abine Blur?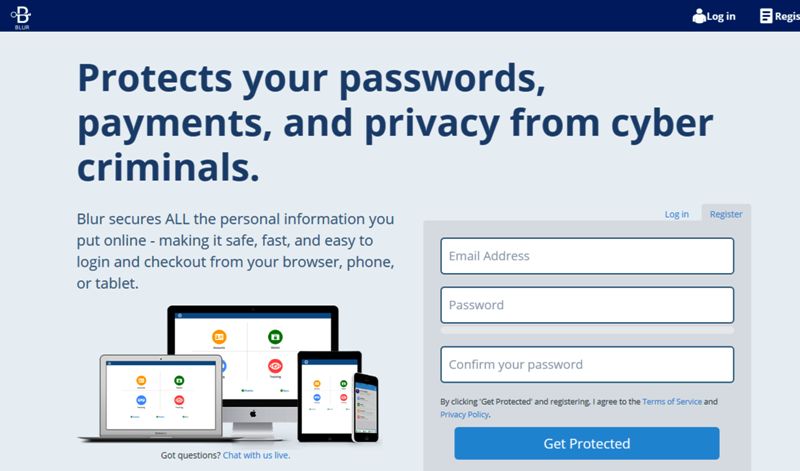 Abine Blur is a security and privacy solution for managing passwords, protecting credit card information, masking emails, blocking trackers, etc.
Abine specializes in providing browser extensions and apps for controlling users' personal information online. Their mission is to create 'easy-to-use online privacy tools for everybody who wants it.

READ ALSO: 5 Certified Benefits of Identity Theft Protection
Benefits Of Abine Blur
Blur is a dream come true for all users who desire to enjoy password protection, secure online payments, and privacy protection.
Blur gives users the following advantages 
Protect users' personal information online

Users enjoy a safe, fast, secure, and easy way of logging into their accounts online

Users enjoy the benefits of credit card and email masking, etc.

Users can enjoy syncing their data on desktop and mobile devices.
Abine Blur Features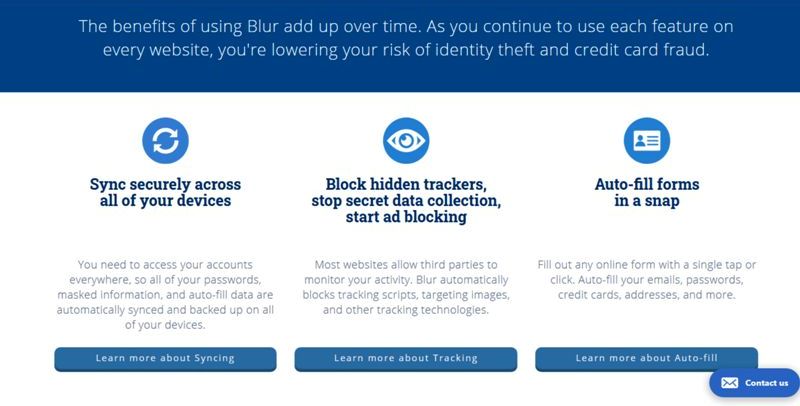 Blur's rich feature makes it possible for users to enjoy a variety of benefits from Abine Blur. Here, I will be exploring some of Blur's top features.
Albine Blur's credit card masking provides an alternative, virtual credit card that masks users' credit card details with an alias to prevent online dealers from having access to users' original credit card details. The credit card masking works on all payment platforms. 
This feature is only available for premium users. Premium users get a Blur pop-up on their screen, asking them to mask their credit card. A masked card holds the exact amount users need for online transactions, thus eliminating the chances of padded transactions. 
Blur's password manager is my favourite tool for managing passwords. Blur's robust password manager lets you create, store, and manage your passwords. For every account logged into or signed up, you can choose to let Blur password manager save, or create a new password.
Using the Blur password manager, you only need to worry about creating a memorable and robust alpha password with which you access your password manager. If you can't remember your alpha password, Blur lets you retrieve it using a backup phrase consisting of 12 words, which you're advised to keep safe.
You can manage your passwords from your dashboard and even assign tags. Other things you can do with Blur's password manager include importing passwords from other password managers, encrypting passwords, syncing passwords across multiple devices, and enabling 2FA with Google authenticator or any other approved 2FA.
Albine Blur email masking works in similar ways with credit card masking. Blur email masking masks users' email addresses creating pseudo email addresses on sites requiring users' email addresses.
The fantastic fact about using email masking is that Blur lets you tag generated pseudo addresses with descriptions that make it easy to remember the sites where you have used such email addresses.
Users receive messages sent to pseudo email addresses in their real email inbox, and replies sent are delivered via the pseudo email address. Also, users can choose to block email addresses sending spam messages to any of the pseudo email addresses or cancel email forwarding for such pseudo email addresses. Beautiful, isn't it? 
With Blur email masking, users can protect themselves from email spamming and data theft while enjoying online anonymity.
Block hidden third-party tracker
Blur's services protect you from third-party cookies and online trackers who collect users' data either for sale or serve users with tailor-made ads. Installing Blur's browser extension prevents trackers and third-party advertising cookies from harvesting users' data.
Abine Blur browser extension is compatible with commonly used browsers, including Firefox, Microsoft Edge browser, Google Chrome, Opera Browser, etc.
You enjoy faster auto-fills with Blur. Blur fills in Logging details, email addresses, credit card details with masked identities, and generated passwords faster than you can remember, or type.
Read Also: Full Review Of EM Client 8 Email Management Application
Plans and Pricing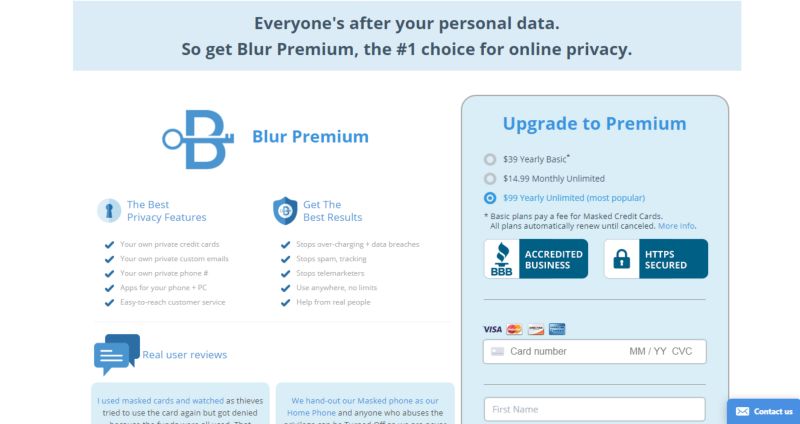 Abine Blur is available in freemium and premium versions. Freemium users enjoy limited features, unlike the premium users who enjoy complete access to Blur's rich features, including credit card masking, which is not available to freemium users. 
Albine Blur operates three premium plans.
The yearly basic:

This plan is available at $39 per year. However, premium users who subscribe to the annual basic pay additional $2 fee per card for masked credit cards, and an additional 1.5% chard on cards above $100. This is because Abine Blur incurs costs on credit card masking.

The Monthly Unlimited plan:

This plan is available for users at $14.99 per month. Subscribers enjoy the full features of Abine Blur, including unlimited free masked credit cards.

The Yearly Unlimited Plan:

Unlimited yearly plan subscribers enjoy a full year of Abine Blur tools and features, including unlimited masked credit card at $99 per year.
Customer Support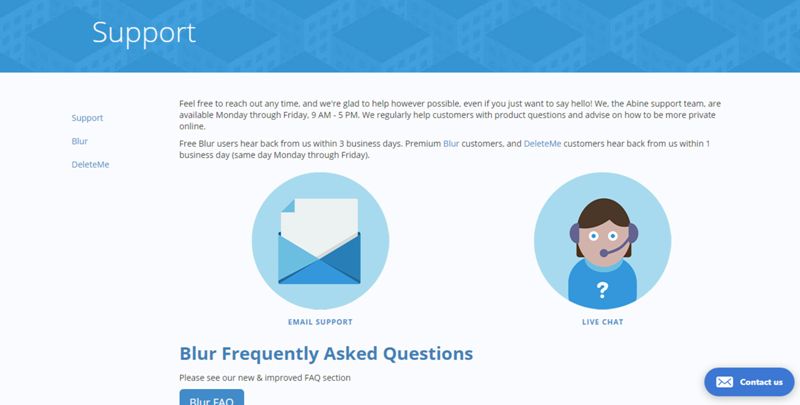 Users enjoy premium customer support services at Abine Blur. Users enjoy the following support services  
FAQ page:

Abine Blur has a rich repository of technical support solutions on its

FAQ page

.  Here, users can get solutions to any technical issues they may encounter using Blur services. 

Email support:

both freemium and premium users can reach out to Abine Blur via their email address @

blur-support@abine.com

. Freemium users get feedback from Abine Blur within 72 hours (working days only), while Premium users get feedback within 24 hours.

Live Chat:

Users can engage Abine Blur via live chat. To use this feature, users should visit Abine Blur's

support page

.
Time of operation: Abine Blur support team are available Mondays to Fridays, 9 AM to 5 PM.
Is Abine Blur Safe?
Albine Blur is safe to use. Abine does not share users' information with third parties except when served a valid court order. Also, Abine Blur does not have access to passwords stored on Abine Blur password manager. This is because users' passwords are encrypted locally on their devices before it is transferred to the Abine server for storage.
However, users can choose to store passwords locally on their local devices, but they risk losing their passwords if their device gets stolen or damaged, except if users have an up-to-date backup plan for their local devices.

Wrapping Up The Abine Blur Review
To wrap up the Abine Blur review, it might please you to know that Abine Blur performs a distinct role in ensuring that users' data stay safe when it comes to online purchases, form filling, and privacy protection. That way, you can perform a lot of functions online without giving away details such as credit card details, email addresses, phone numbers, etc. Also, it does a credible job of managing users' passwords.
RELATED POSTS