What did you hear about Web Host Agents Scam? Did you receive any email from a company called Web Host Agents?
If your answer to the question above is YES, then ignore the mail and read this article to the end.
There are a lot of reported cases of how people are being ripped off their hard-earned money to a fraudulent group who called themselves Web Host Agents.
Most people get scammed by falling for their cheap email. Yes, probably because they didn't pay attention to the context of the mail.
How Does Web Host Agents Scam Email Appear?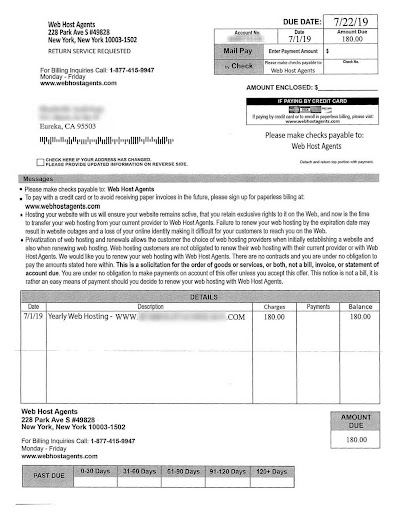 The email looks like an annual hosting bill at first glance but when you focus more on the context, you will find some texts within it which read ''this is a solicitation…not a bill''.
Now, this is the trick;
Web Host Agents made the email look like a real invoice of your web host subscription that is about to expire as well as giving you a feeling of urgency and importance with their condition and title respectively.
Firstly, the title 'Web Host Agents' gives you the impression that the email is coming from your real hosting company which is the one you registered your website with.
Meanwhile, as you read through the mail, the feeling of URGENCY comes in;
They say ''Failure to renew your web hosting by the expiration date may result in website outages and loss in your online identity make it difficult for your customers to reach you on web''
At this point, you will be tempted to quit reading the mail so that you go ahead to renew your web hosting with this company (Web Host Agents). Not knowing that you have just been scammed.
But, towards the end of the mail, they looked for a way to state that it is a solicitation and not a bill.
According to them, ''this notice is not a bill, rather an easy means of payment should you decide to renew your web hosting with Web Host Agents''
The above statement will be used against you if you decide to take the issue up.
So don't ever attempt paying a dime to this come called ''Web Host Agents''
Lesson: How To Avoid Web Host Agents Scam Online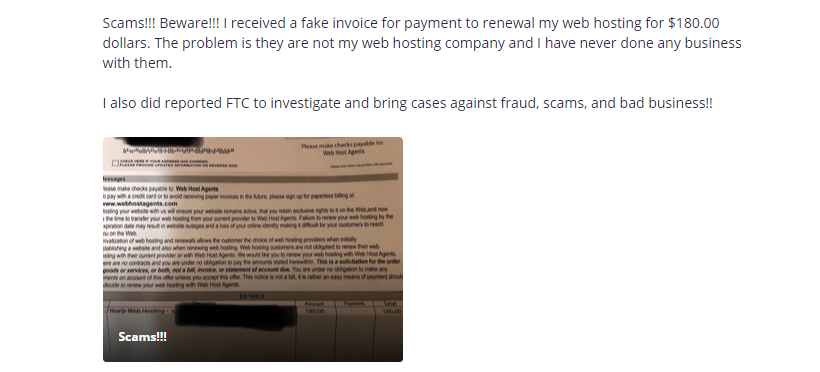 Although it is painful to lose money, but there is always a lesson to learn.
The lesson is that you should always pay attention to details.
Whenever you receive a strange email, take your time to understand the context of the mail.
In case you are not clear enough, you can always seek the help of your colleagues or better still use the search engine.
For example, when you search for 'Web Host Agents Scams' on google, it is most likely to bring you here or a related page.
Recommended Web Hosting Companies
Now, it's time to show you some legit web hosting companies.
Nevertheless, check out our affiliate disclosure page as we may earn a small fee based on our recommendation.
Yes, the web hosts listed in this section are among the best in the world today.
We are recommending them because of their clean reputation, great features, and excellent customer service, among others.
So check them out below;
NameCheap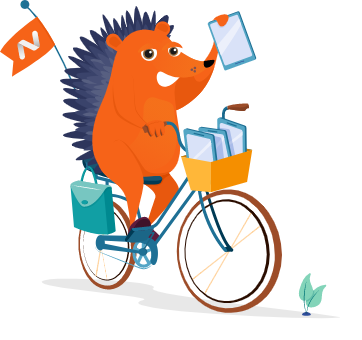 Even though Namecheap is popularly known to be a name registrar, they are also great in web hosting services.
It is one of the few companies is are very affordable as well as having a 100% uptime.
There are different plans you can subscribe for ranging from $1.58/month to $4.80/month depending on your needs
Key Features of Namecheap
Great Speed
99.9% uptime
CPanel and WHM Support
Easy to Upgrade
GoDaddy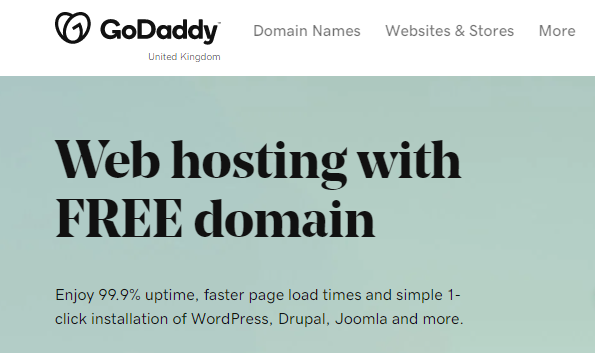 GoDaddy is one of the most loved and recommended web host companies you can try.
With over 20 million customers and over 80 million domains managed you can tell that they are reputable.
It cost you as low as $8.99 per month to get started with GoDaddy. Meanwhile, there are more expensive plans.
Key Features of GoDaddy
Unmetered Bandwidth
99.9% Uptime
Control Panel
Great Security
Hostinger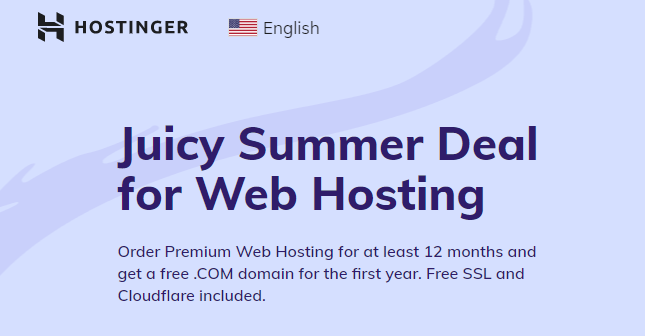 Hostinger is a great option for both newbies and experienced WordPress developers.
With its fast speed, great customer support as well as other features, Hostinger is one of the best hosting companies.
Pricing starts from $0.99/month and above depending on your desired features.
Key Features of Hostinger
Automated Backups
Unmetered Bandwidth
99.9% uptime
WordPress Acceleration
Get Hostinger
FatCow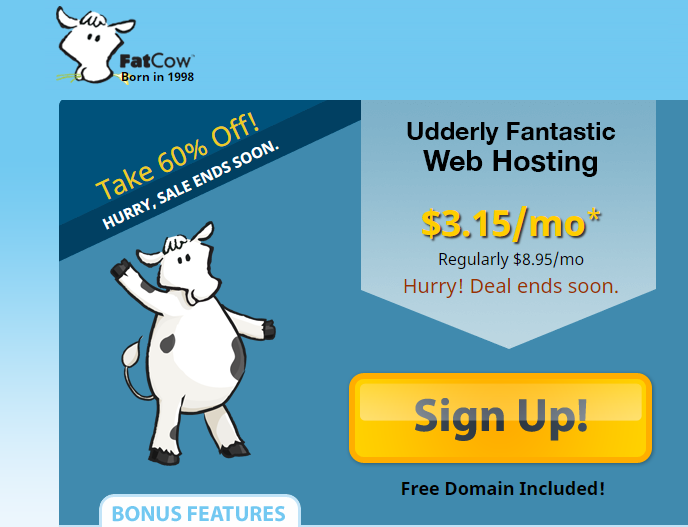 If you are looking for a quality hosting company at an affordable price, then you should patronize FatCow.
Since most of their customers have good things to say about them, then you will love them too.
Key Features of FatCow
Free one-year domain name
99.9% Uptime
Unlimited domain names
Easy to use site builder
Get FatCow
iPage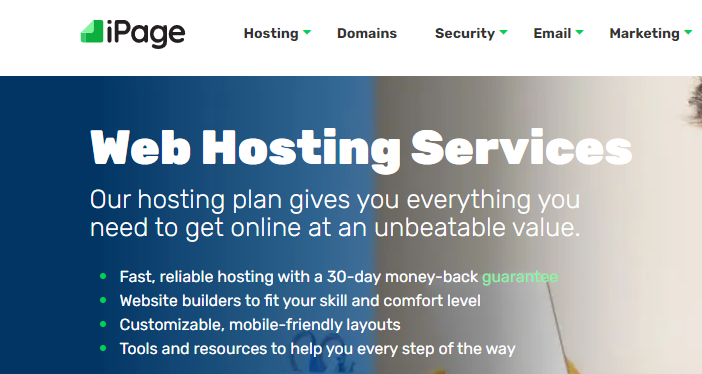 iPage started in 1998 and has been one of the best web hosting companies ever since.
They have built a strong reputation and a huge number of customers who stick to them to date. You may choose to join the list too.
Their pricing starts from as low as $1.99/month.
Key Features of iPage
Unlimited domain names
Free one-year domain
Free SSL Certificate
Free email address
Get iPage
Conclusion
If you found this article valuable, you can save your colleagues from falling victim to 'Web Host Agents Scams' by sharing this article with them.
Meanwhile, if you have had an encounter with a scam related to this, do not hesitate to share your experience in the comment section below so that others can learn from it.
---
INTERESTING POSTS