Are you looking for password management software? This post will show you how to choose the best password manager in 2020.
The use of a password manager is widely accepted by organizations and private users. Password managers are very important. Due to the complexity in the management of passwords, individuals and companies have adopted the use of password managers to secure passwords and comply with standard password hygiene.
There are a lot of password managers out there whether cloud-based or self-hosted password manager like Passwork. How do you make a perfect choice? Given a wide array of providers, there is a need to understand the features of a standard password manager. This would help you to avoid paying for software that would get your passwords leaked.
What are the features to look out for in a password manager? This article is dedicated to providing a comprehensive answer to this question. 
There are some standard features a good password management software must-have. You've to look out for these features before you commit your credit card. 
Let's delve in!
Features To Look Out For In A Good Password Manager
1. Encryption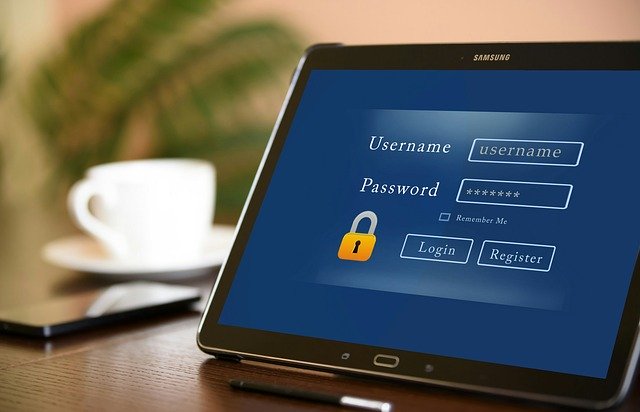 The essence of using password managers is to have secure passwords. Encryption is what ensures that. This is one of the major features to look out for. You have to ascertain how reliable the encryption of a password manager is. 
A reliable password management software should have advanced encryption/military-grade encryption. This is because hackers are relentlessly working to crack such applications. 
READ ALSO: Full Review of RememBear – A Reliable Password Manager Application
2. Ease of Use
In as much as password management applications have strong technology, it should not be difficult to use. Today, an average user has a lot of accounts to access. So, retrieving login credentials should be hassle-free. 
This should also apply to password managers for organizations. Making the software available to the employees ought to be simple and effective. 
Ensuring ease of use will always boost user experience, which is one of the reasons people opt for password management solutions. No one wants to go through the trouble of having to memorize passwords.
3. Is the Vendor Verified?
This software as a service is a very sensitive one. They help you keep credentials that are used to access accounts. Considering this, you wouldn't want to hand over your login information or your organization's account information to any random password management software vendor out there. 
You must have to understand the legitimacy of such a company. Consider the country where the vendor operates, government regulations, company policies, and history. 
All of these are to make sure you are doing business with a legitimate software company that is committed to securing your data. Remember, we are talking about passwords here. You've to be careful with the password management application you settle for.
4. Ability to Generate Strong Passwords
This is one of the major characteristics a password manager should hold. It doesn't stop at generating passwords; there should be additional features such as determining the length of a password, being able to choose the types of characters, and some other set of filters that give users control over the software.
5. Auto-fill Feature
Would you enjoy opening a password manager each time you want to access your accounts? What if a password manager could autofill login pages for you? I know you would prefer to have your manager do this recurring task for you. After all, who doesn't like convenience?
Any password management software that lacks this feature is somewhat behind. Contemporary password managers are built with the ability to automatically fill in login forms.
READ ALSO: Full Review of 1Password – Reliable Password Manager
6. Password Audit
A reliable password manager should be able to audit and regulate user's password habits. A good password manager examines the strength of passwords and how often the user uses it and makes suggestions to the users as regards needful changes. 
Here're the things a comprehensive password audit should cover:
Password strength

Reuse of passwords across accounts

When to change passwords
7. Responsive Support
Every SaaS company ought to have responsive support. This is because the need to fix something as urgent as possible would always arise. Before you settle with a provider, make sure the support platform is responsive.
8. Specialized Package for Businesses
Businesses require more control when using a password manager. And this calls for advanced features that allow the IT department to regulate and manage employees' accounts. 
Before you choose a password manager for your business, make sure it offers a friendly interface and features that make it easy to manage the password habits of your employees.
9. Additional Features
What if you can do more with your password manager than just to generate and keep passwords? Some applications have additional features that allow you to make and save notes, upload files, and keep other sensitive things aside passwords. 
READ ALSO: Full Review of RoboForm – Secure Password Manager
Some password managers work as browsers as well. In this case, it helps users to browse securely. So, if you are interested in some other additional features, make sure the service you are considering has them before committing your money.
Today, password managers are not just for keeping passwords only. Look out for a multi-faceted manager.
Rounding Up
Hopefully, you should now be able to choose the best password manager for your use.
The password management software you settle for determines the safety of your credentials. Not every vendor is good for you. I've furnished you with some features you must look out for before you bring out your credit card. 
Another important thing to do is to look out for reviews. Ask your colleagues to recommend products for you. This approach would help you make an amazing choice. There is no effective substitution for comprehensive product research. Make sure you do extensive research before taking a final decision.
RELATED POSTS