Today, we will be talking about some of the best cloud storage Reddit to save you the time of going on the forum to do the selection yourself.
Meanwhile, you should be rest assured that we are willing to providing you with reliable information.
So, any cloud storage recommended here has been confirmed to be the best by tech experts.
It is no longer news that the world is becoming more technologically advanced by the day. Therefore, the introduction of cloud storage to the digital world shouldn't be surprising to you either.
With cloud storage, you don't have to worry about misplacement, damage, or loss of your folders or documents because every one of your documents is saved on the Cloud and accessible anywhere.
Now, what are the best cloud storage? Let's find out below.
Best Cloud Storage Reddit
After a series of research and background checks, we came up with some of the most recommended cloud storage on Reddit.
So let's dive in;
Acronis True Image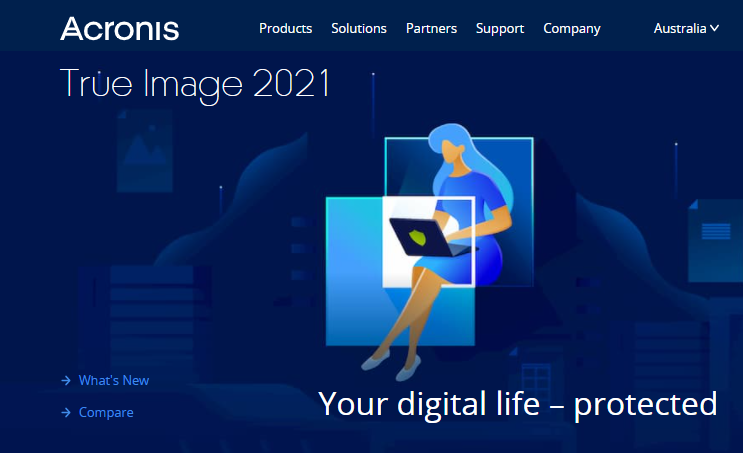 Pricing
Essential – $49.99/year
Advanced – $89.99/year
Premium – $124.99/year
For many reasons, Acronis True Image is the fastest, most powerful, and reliable cloud storage system on the planet.
It is more than a backup solution as it also offers a set of integrated security to protect the information of your devices (PC, Mac, and mobiles).
With it, you can back up your documents, photos, and even the entire disk drive, including operating system, applications, settings, and other data.
The backups allow you to recover your computer system in the event of a disaster such as data loss, accidental deletion of files or folders, or hard drive failure.
Acronis True Image is available for all home versions of Microsoft's Windows operating system and Apple Mac OS X 10.11 or higher. It is also compatible with iOS and Android.
Key Features of Acronis True Image
One of the most important features is the double-protection feature. Acronis True Image provides Acronis Cloud as a secondary backup destination, which is great if you want to use the subscription-based service.
Backup local drives, external drives, NAS, network, and cloud shares with just two clicks. With one more click, you can access advanced settings, scheduling, and detailed backup options.
Data from your smartphones and tablets can be sent via Wi-Fi to your PC, Mac, FTP, or NAS, or directly to Acronis Cloud Storage.
You can control backups for all your devices using an online, touch-friendly dashboard. Graphical displays show data types, how much is there, backup status, and much more.
Faster Backup and Recovery
Backups are up to 10x faster than the competition, whether the destination is a local drive, external drive, NAS device, network share, or cloud storage.
The only personal backup software with an integrated AI-powered defense that detects and stops ransomware and crypto-jacking attacks. Automatically restores affected files.
LiveDrive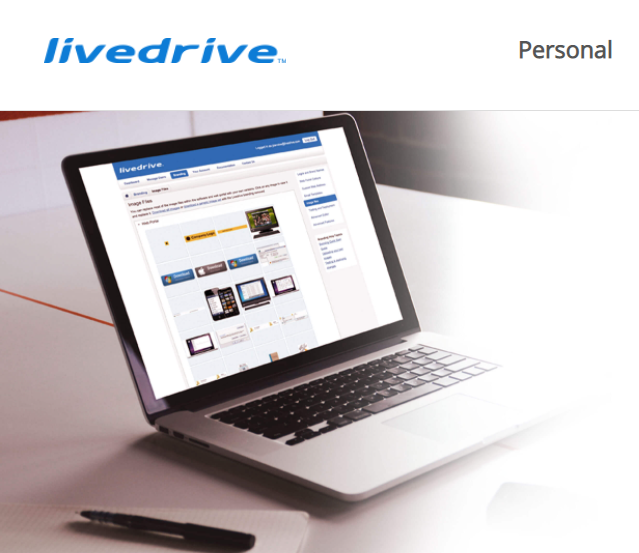 Pricing – $6/month
Livedrive is one of those competent cloud storage providers. It is an online cloud storage service that offers unlimited storage space and absolute synchronization with any mobile device.
It also has free applications to watch movies, open documents or listen to music directly from your files in the cloud.
The operation is simple: you install its desktop application, upload your files and documents to the cloud automatically or manually and have access to them whenever you want.
There is no limit on size or quantity.
It offers support for different versions of the same file that you overwrite and that you want to recover for some reason.
You can also recover files that you have deleted by mistake.
Key Features of LiveDrive
Regarding security, LiveDrive offers the standards that we can find in banking security, for example, the 256-bit AES encryption is used in uploading, downloading, and storing files.
Its servers are located in Europe and have a system to protect themselves from cyber threats.
Access from Mobile Devices
LiveDrive provides applications for Android and iOS devices, as well as an exclusive application for Blackberry PlayBook and Windows 8.
LiveDrive technical support is very professional but could be more extensive. On their website, they have a database and frequently asked questions to solve any common questions.
It shows a very easy-to-use web interface. It allows you to download backup files to any computer without any problem.
Get LiveDrive
pCloud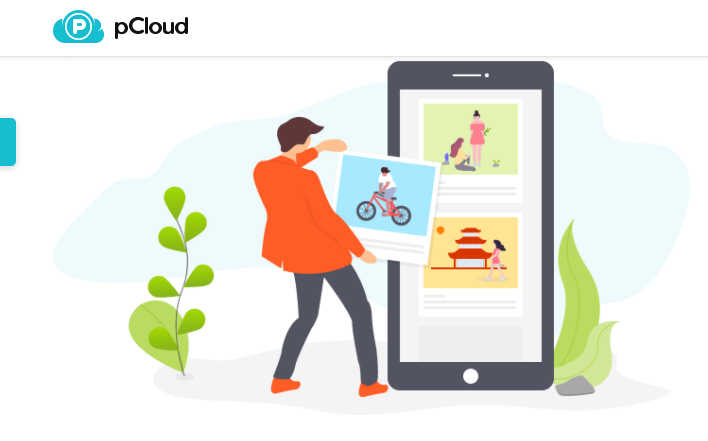 Pricing:
Annual payments start from $47.88/year
Lifetime payments start from $175/year
pCloud, was a relative newcomer to the market of online storage when it first started in the year 2013.
Ever since it has come out to be the ideal solution for the average user and the business in terms of cloud storage.
The servers of the pCloud work as a great backup, and as a tool for sharing. You can use it on any digital device, and protect your files at maximum encryption manual.
And, best of all, you can pay a single fee for a lifetime subscription.
Key Features of pCloud
Available on All Digital Platforms
One of the highlights of pCloud is its availability on all digital platforms, including Windows, Mac OS, Linux, and in mobile systems such as Android, iOS, and Windows Phone.
With the auto-sync of your pCloud, all of the files can be updated without breaking a sweat.
With the safety and security of this network as well as the added benefit of encryption, cryptographic software, and an option of a lifetime subscription, you can store all of your essential information definitively, and still gain easy access to them on any device of your choice.
The sharing of files and folders is super simple with pCloud. By clicking on a button or with a tap on the screen, you can create links, download and upload documents.
Store Your Files on Other Platforms with Ease
If you are using or have used any other provider of the cloud, such as Dropbox or google drive. The pCloud works with other platforms as well, allowing you to upload your files with ease.
Get pCloud
Boxcryptor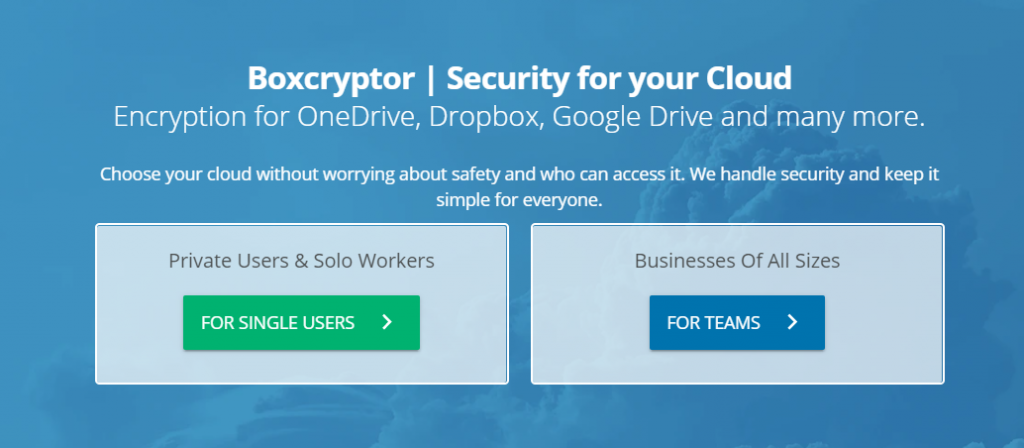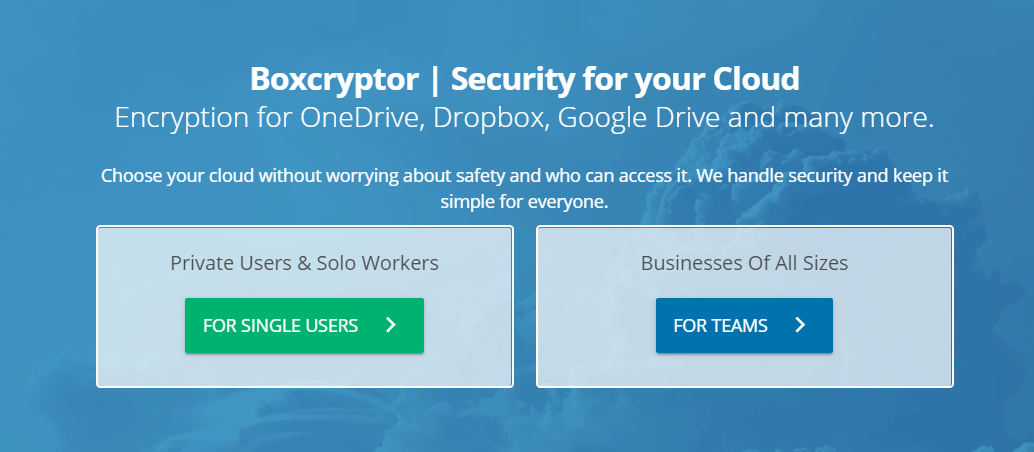 Pricing:
Free – $0
Personal – $48
Business – $96
Boxcryptor is an app for Android, iOS, and Windows Phone, with one of the best cloud storage services.
With support for Dropbox, Google Drive, and others of its kind, this app uses encryption, so that only you will be able to gain access to all of your stuff.
When you open the Boxcryptor for the first time, all that you need to do is to create a login to begin using the service.
To do this, just enter the e-mail address, and password, in addition to the confirmation of the data.
The process is very simple and is free of charge and can be done directly from within the app.
Key Features of BoxCryptor
Data Security
File Backup
Access and Synchronization
Many file-sharing options
File History
Client Side-Encryption
Project Collaboration
Get Boxcryptor
Summary: Best Cloud Storage Reddit
In summary, below are the best cloud storage Reddit.
Boxcryptor
To round off this post, we can all agree that the best cloud storage Reddit is Acronis True Image.
With its numerous features and availability of all digital platforms, Acronis True Image should not be denied the number one position in any ranking of best cloud storage service.
Meanwhile, ensure that you share this article with your colleagues who might also be searching for the best cloud storage on Reddit.
---
INTERESTING READS