Here, we will take a look at the best proxy service for 2023.
If you want to protect your online privacy, one of the easiest ways to do this is to use a proxy server.
In fact, it serves as a gateway between you and the Internet, so information about the websites you visit is obfuscated. This provides a certain degree of anonymity.
It also protects you from being tracked by advertisers and other routine privacy intrusions that are now common on the web.
So, let's dive into some of the best proxy services for 2023;
Best Proxy Services For 2023
After a lot of research carried out by our team, below are the proxy services you will definitely enjoy using;

Datacenter Proxies – Starting from $100 monthly
Rotating Residential Proxies – Starting from $300
Static Residential Proxies – Starting from $350
Mobile Proxies – Starting from $950
NetNut is a premier proxy service provider that offers an unparalleled online anonymity experience, catering to the needs of businesses and individuals alike.
With its user-friendly interface and an array of robust features, NetNut empowers you to navigate the web seamlessly and securely.
With access to an extensive network of over 52 million IPs distributed across 195+ data centers in 50 cities worldwide, NetNut stands as a reliable solution for accessing geo-restricted content and unlocking the full potential of the internet.
Key Features of NetNut Proxy Service:
Diverse IP Pool: NetNut boasts a vast pool of residential IPs, ensuring maximum coverage and diversity, allowing you to connect from different locations around the globe.
Unrestricted Connections: Enjoy the freedom of unlimited connections and activities, enabling you to carry out your tasks without any hindrance or limitations.
Flexible Pricing Plans: NetNut offers a range of subscription options tailored to meet your specific requirements. Whether you're a small-scale user or an enterprise, you can find the perfect plan that suits your needs.
Global Geo-Targeting: NetNut allows you to target specific countries, giving you the ability to access localized content and reach global audiences with ease.
High-Performance HTTP(s) Protocol: Enjoy the efficiency and security of IPv4 IPs with support for the HTTP(s) protocol, ensuring a smooth and secure browsing experience.
Exceptional Support: NetNut is committed to providing top-notch customer support, assisting you every step of the way to make the most out of your proxy service.
Money-Back Guarantee: NetNut offers a 3-day money-back option, giving you peace of mind to try the service risk-free and ensure it meets your expectations.
Whether you're a business professional conducting market research, an SEO specialist monitoring search engine rankings, or a casual internet user wanting to stay anonymous, NetNut's powerful proxy service has got you covered.
Visit NetNut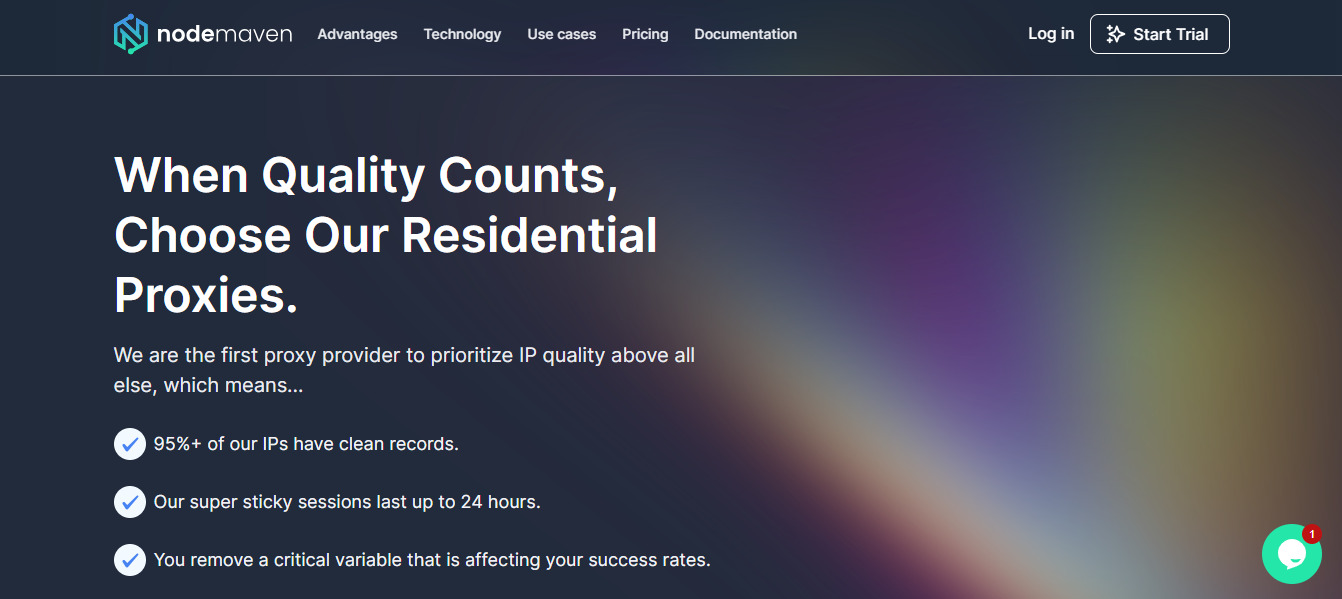 €3.99

Trial

available  

Residential proxies

– starting from €35, and

€

7/ GB 

Unlimited

rollover

data (bandwidth stays with you until it's used up)
Nodemaven is a relatively new proxy service that is quickly gaining popularity due to its unique focus on IP quality and affordable prices. Unlike other providers, NodeMaven prioritizes IP quality above all else. They use advanced filtering techniques to screen IPs in real-time before assigning them, ensuring you get high quality IP addresses 95% of the time.
Nodemaven has a pool of over 5 million residential IPs from 1400+ cities in 150+ countries worldwide, providing you with trully global coverage. They also support both HTTP and SOCKS5 proxy protocols. 
Key Features of NodeMaven Proxy Service
Industry-First IP Filtering: when you connect to a proxy provided by NodeMaven, you are only assigned an IP after it has passed through their advanced quality assurance algorithm.

Super Sticky Sessions: their proxy technolohy allows them to offer longer session times and their IPs do not change for up to 24 hours — many times the industry average.

Unmatched Customer Support: Their team of industry experts provides deep analysis of issues and full-scale assistance in running your operations.
If you're looking for a great proxy service that focuses on IP quality, I highly recommend Nodemaven. They offer a great value for money, with great performance and a wide range of features. You can sign up for a free trial today to test them out for yourself.
Visit Nodemaven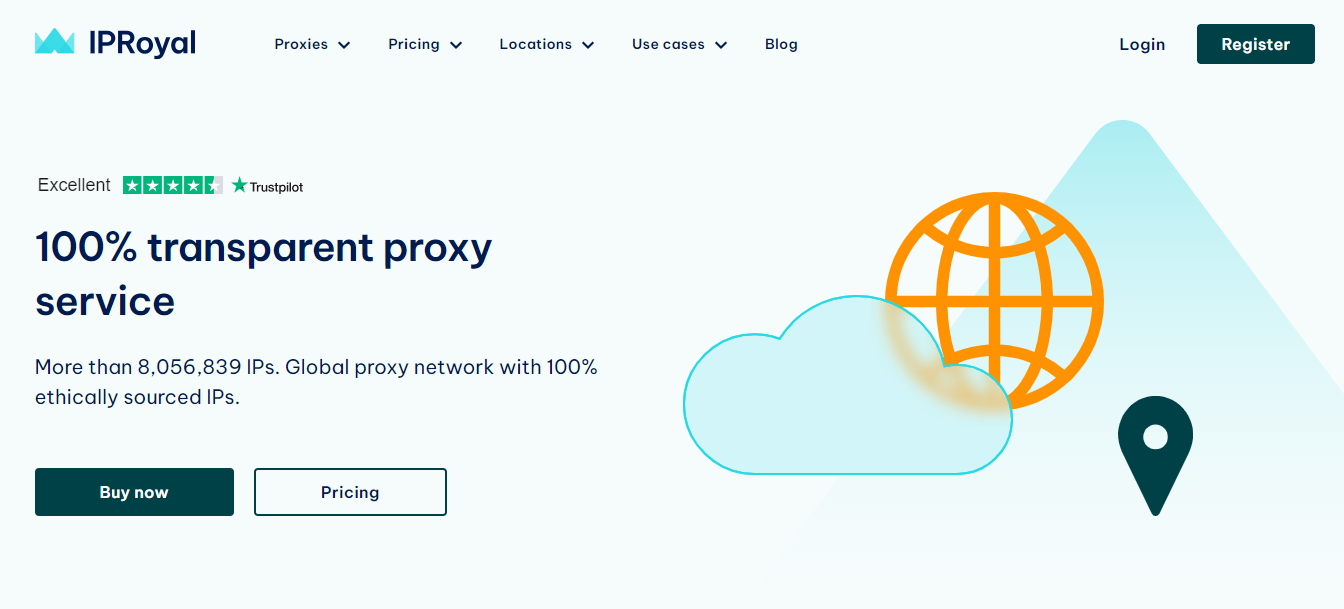 Residential proxies

– starting from $7/GB, with great bulk discounts

Datacenter proxies

– starting from $9 for 5 IPs/month

Static residential proxies

– starting from $1.80/proxy a day, or $2.70/proxy a month

Mobile proxies

– starting from $7/day or $90/month
IPRoyal is a reliable proxy provider offering high-quality proxies at affordable prices. With over 8 million IPs from over 195 locations worldwide, you'll have enough IPs for any online activity.
The company offers ethically-sourced residential proxies with non-expiring traffic and great bulk discounts. It also has datacenter, mobile, and ISP proxies with unlimited bandwidth.
HTTP(S) and SOCKS5 support, dual authentication, flexible rotation, and advanced geo-targeting are some of the most prominent features of IPRoyal's service. With 24/7 customer support and a pay-as-you-go option, it's a great choice for anyone.
Key Features of IPRoyal
Non-expiring residential traffic

Affordable prices

Great bulk discounts

Worldwide location coverage

HTTP(S) and SOCKS5 support

Country and city-level targeting

Unlimited bandwidth and threads

High speeds and uptime

Flexible rotation

Precise sticky session control
Visit IPRoyal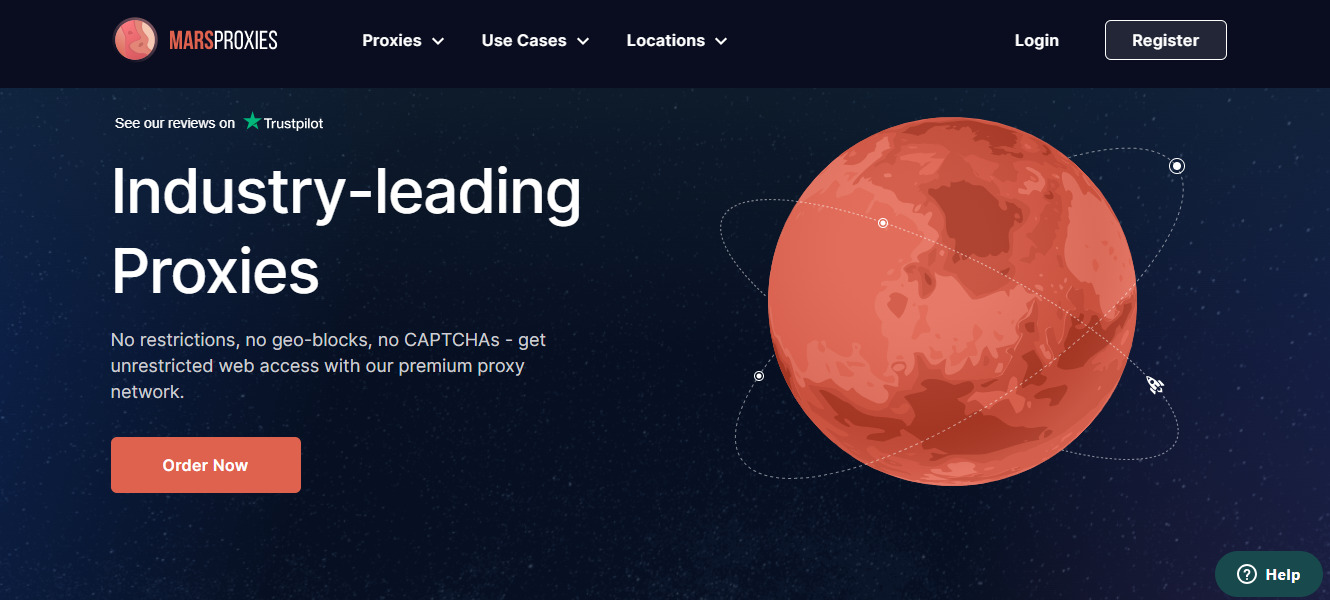 Residential proxies

– starting from €3/GB

ISP proxies

– starting from €2/proxy

Datacenter proxies

– €0.80/proxy a day, €1.40/proxy a month
MarsProxies is a relatively new proxy provider on the market that has managed to attract the attention of proxy users around the world. It offers over 1 million ethically-sourced residential proxies with high trust scores and dedicated datacenter and ISP proxies with one of the best speeds in the industry.
The pricing is very affordable, and the plans include a daily option for datacenter proxy servers. The residential traffic never expires, so once you buy it, you can use it whenever you want.
The datacenter and ISP proxy plans include unlimited bandwidth and threads, while the residential one provides sticky sessions and dual authentication. All MarsProxies products are SOCKS5 supported.
Key Features of MarsProxies
Ethically-sourced residential IPs

Non-expiring residential traffic

Blazing-fast datacenter and ISP proxies

Worldwide location coverage

HTTP(S) and SOCKS5 support

Sticky sessions

Dual authentication

Unlimited bandwidth and threads

Fantastic speeds

Daily plan
Visit MarsProxies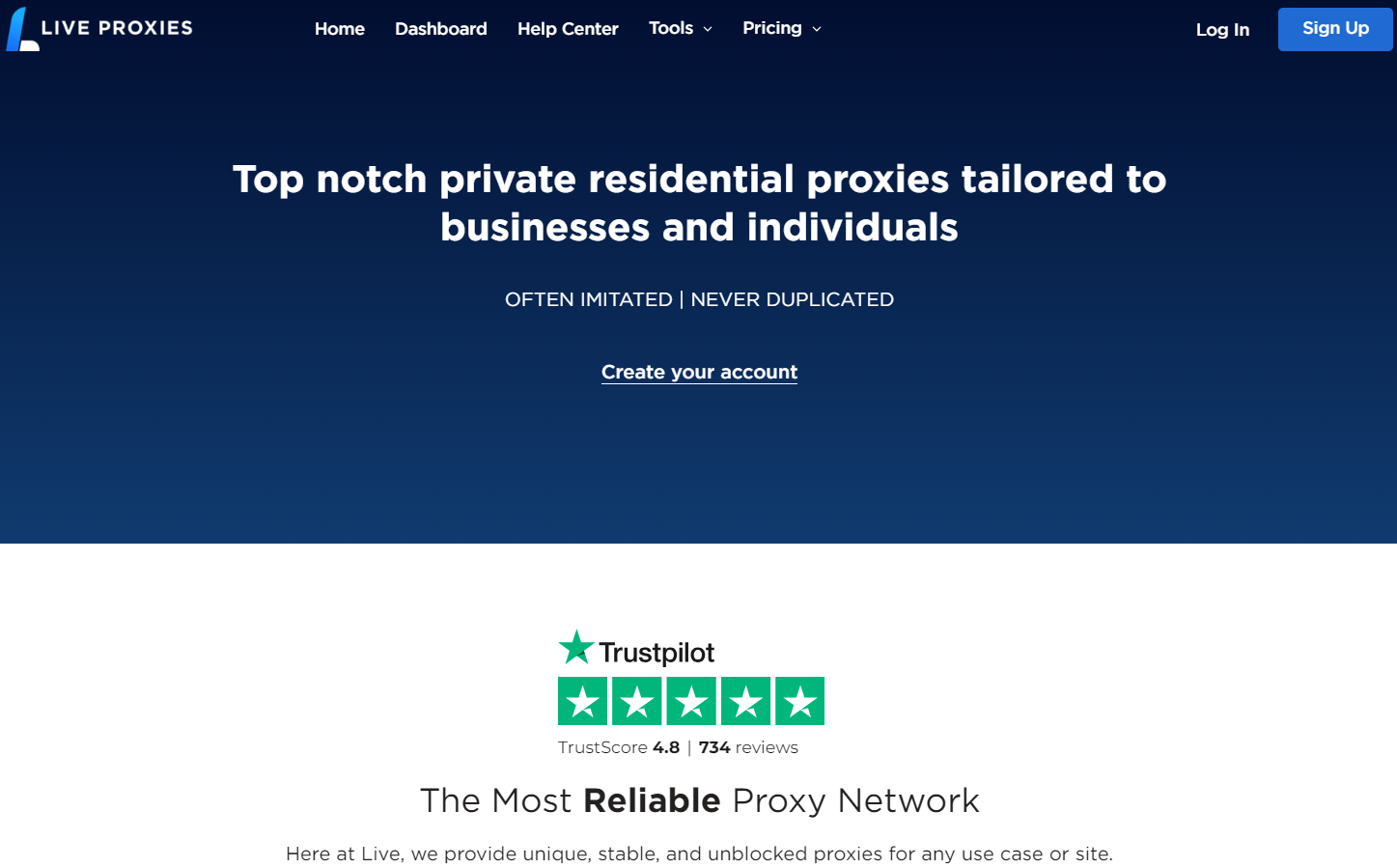 Rotating Residential IPs

– Starts from

$45.00/Plan

Static Residential IPs

– Starts from

$65.00/Plan

Rotating Mobile IP

s – Starts from

$55.00/Plan

B2B |Enterprise 10M+ IPs Pool

– Starts from

$5,000/Month
Live Proxies emerges as the premier choice for those seeking top-notch private residential proxies, tailored to meet the unique demands of both businesses and individuals. 
Being part of the most trusted proxy network, Live Proxies guarantees access to unique, stable, and unblocked proxy servers for any possible use or website.
Live Proxies offers three types of proxies for various needs:
Alternate Home IPs:

Leverage the power of anonymous persistent peer-to-peer proxies.

Static Local IP Addresses:

Enjoy the stability of maintaining the same home IP addresses for 30 days or longer.

Variable Mobile IPs:

Enjoy the freedom of being a mobile user with stable mobile IPs.
Live Proxies serve a wide range of use cases, offering unlimited access to web data without restrictions. Be it e-commerce, SMM, market research, web scraping, travel aggregation, brand protection, SEO/SERP, or ad tech, Live Proxies empowers users to succeed in their business.
Key Features of Live Proxies:
Transparency: Open problem solving and customer awareness.

Private Proxy Servers: Unique IP addresses assigned exclusively to users for increased security.

Reliability: Proxy quality support and fast problem resolution for long-term customers.

Excellent customer support: 24/7 support with fast response times and an unwavering commitment to customer satisfaction.

Top Quality IPs: Stable, top-tier IPs unblocked on every site.

From B2C to B2B: Live Proxies extends its commitment to providing secure, reliable, unblocked and fast proxy solutions for individuals and large enterprises alike.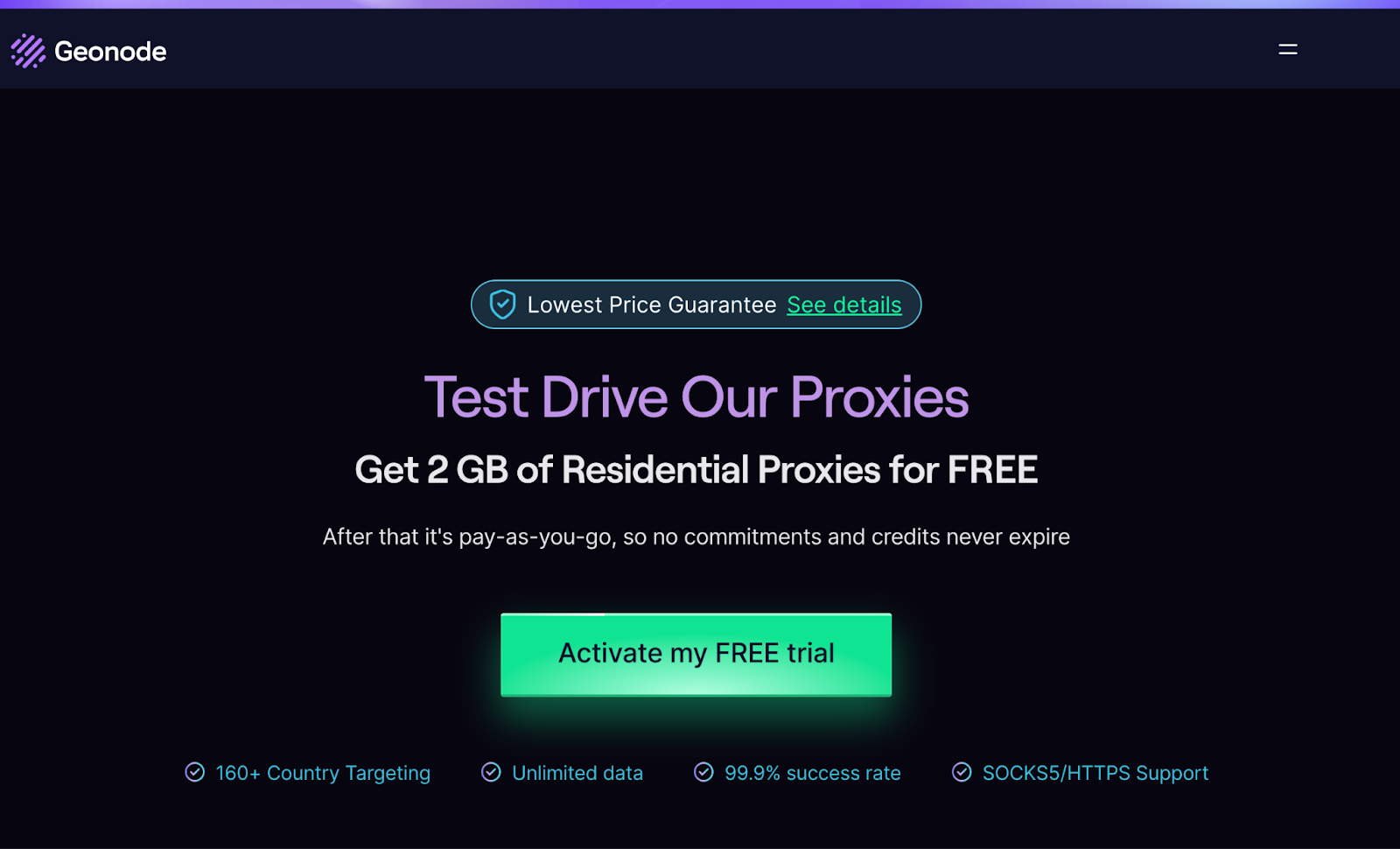 Unlimited Proxies – Starting at $49 for 10 concurrent requests
Pay-as-you-go Residential Proxies – Starting at $4 per GB
Pay-as-you-go Shared Datacenter Proxies – Starting at $0.5 per GB
Geonode is your go-to solution for versatile and reliable proxy services, offering a staggering range of over 30 million IPs across both residential and datacenter categories.
Whether you're into web scraping, SEO, or simply want to browse securely, Geonode has you covered with its high-speed, high-success-rate proxies. The platform's geo-targeting feature allows you to navigate the web as if you're in multiple locations worldwide, perfect for bypassing geo-restrictions. 
What sets Geonode apart is its flexible pricing models, catering to both small-scale and large-scale operations. You can choose from pay-per-gigabyte to unlimited data plans, all while enjoying multiple protocol support, user-friendly authentication options and seamless API integration.
With robust customer support and glowing user reviews praising its reliability and security features, Geonode is the proxy service provider you won't want to miss out on.
Key Features of Geonode Proxies
Diverse IP Pool: Access to over 30,000,000+ proxies, including residential and datacenter IPs.
High Speed and Success Rate: Optimized for quick data retrieval and reduced chances of being blocked.
Geo-Targeting: Choose from multiple locations for geo-specific tasks.
Flexible Pricing: Options ranging from pay-per-gigabyte to unlimited data plans.
Multiple Protocol Support: HTTP, HTTPS, SOCKS5 are all supported.
User Authentication: Whitelist up to 50 IPs or use username and password for easy authentication.
API Integration: Seamlessly integrate Geonode into your existing setup with their code generator.
Geonode's diverse range of proxy services offers something for everyone, whether you're a data scientist, a digital marketer, or someone who values online privacy. With its flexible pricing and robust features, Geonode stands as a reliable choice for your online activities.
Visit Geonode
7. Proxyrack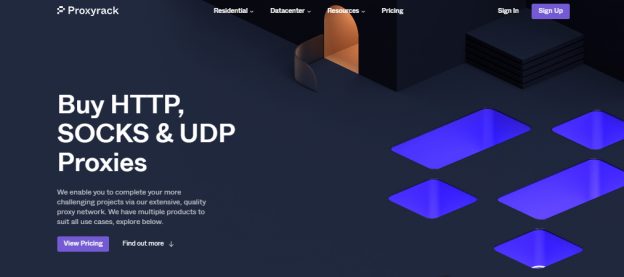 Residential Proxies – $49.95
Data Center Proxies – $50
ProxyRack is one of the best proxy services for 2023. This proxy Service started as a small business about 7 years ago and has grown to become a big company.
ProxyRack has over a million IPs in over 40 countries in Asia, America, and Europe. It comes with three different packages all of which have the same number of IPs and Unlimited Bandwidth.
The difference between these packages is the number of simultaneous connections allowed.
Thankfully, Proxyrack offers a 3 day trial period, while their 14 days money-back guarantee should be enough to test if it is an excellent choice for you.
Key Features of ProxyRack Proxy Service
14-day money-back guarantee
Unlimited Bandwidth
Multiple authentication methods
DNS Leak Protection
It has easy to use software
Unlimited server switches
Get Proxyrack
8. SmartProxy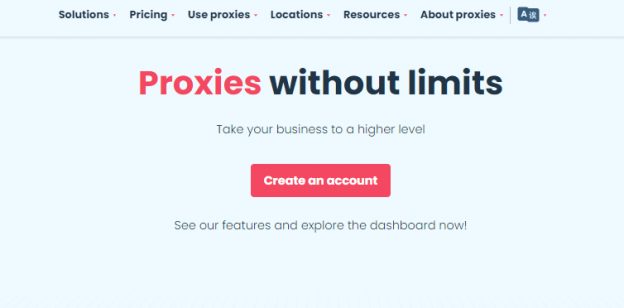 Micro – $75
Starter – $200
Regular – $400
SmartProxy is another proxy service provider that is perfect for your online anonymity. It is easy to use and comes with a lot of features.
This Proxy service has over 40 million IPs with 195 data centers in 8 cities worldwide. With SmartProxy, you can gain access to any geo-restricted platform.
Meanwhile, you should be aware that the IP addresses in SmartProxy change to a different one every 30 minutes.
Key Features of SmartProxy
Residential proxy
Allows unlimited connections and activities.
3-day money-back option.
Country-level targeting.
IPv4 IPs with HTTP(s) protocol.
Visit Smartproxy
9. KProxy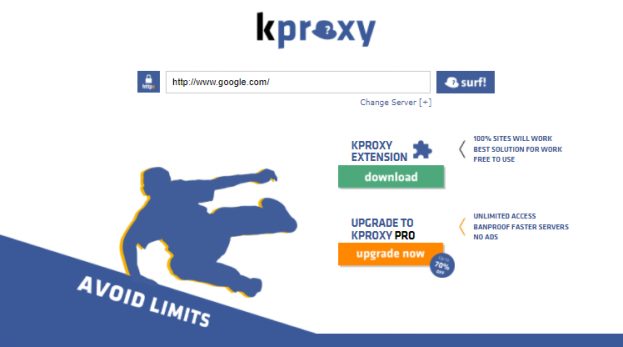 Basic Plan (10 Days) – $5
Premium (30 Days) – $10
VIP (180 Days) – $30
KProxy offers its proxy service through extensions for Chrome and Firefox.
The setup process is very simple: after installing the extension, select the remote server, and click on "Connect". Also, HTTPS is supported.
The paid version, KProxy Pro, gives you access to "premium servers" that never overload or slow down.
It is definitely one of the best proxy service for 2023.
Key Features of KProxy
Unlimited downloads
No server overload
Best performance
30 days money-back guarantee
Bypass any filter
Evade hackers
Surf privately
Kproxy Extensions
Visit Kproxy
10. Bright Data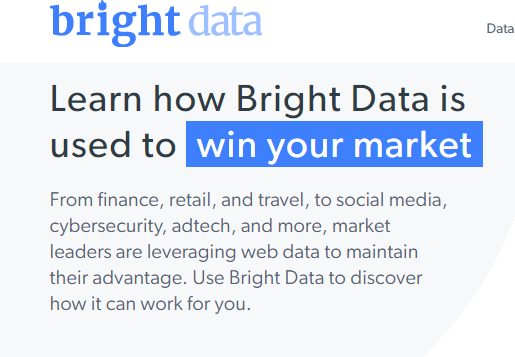 Price – $30 per IP
Bright Data is one of the best rotating residential proxies today. This proxy service has over 72M IPs around the world.
With Bright Data, you can unblock even the most difficult sites to access. It has a great performance and great speed.
You cannot go wrong choosing Bright Data service.
Key Features of Bright Data
9.99% network uptime
Worldwide geo-distribution
24/7 professional support
Unlimited concurrent sessions
Can specify IPs by country or by city
Real-time service health dashboard.
Dedicated account managers
Unlimited Rotation
Visit Bright Data
11. ProxySite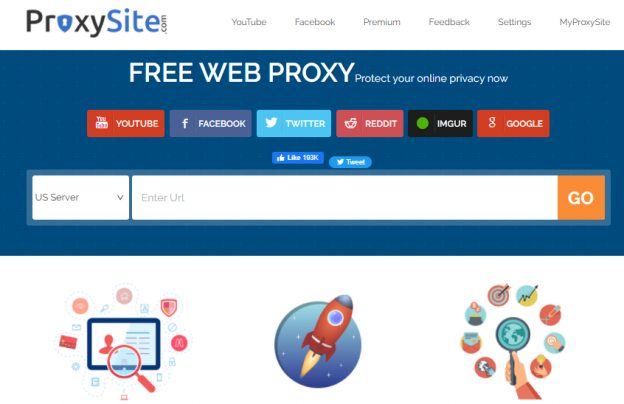 ProxySite is a free proxy service provider that is also designed for you to browse anonymously.
The privacy policy of this proxy service states that logs are deleted after 14 days. Meanwhile, advertising cookies may be stored in your browser, unless you specifically disable this through your browser settings.
There is a paid version of ProxySite available, which is actually a VPN. This paid version provides encryption and also solves several other problems that the free version is unable to solve.
Key Features of ProxySite
It hides users' IP addresses.
It has a large number of proxy servers for users to switch easily.
There are no restrictions to chatting or sharing posts online.
Complete control over the usage of cookies and scripts.
Visit ProxySite
READ ALSO: The Ultimate VPN Guide – What Is A VPN?
12. VPNBook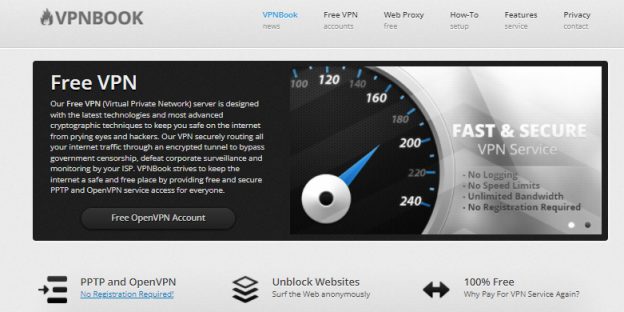 In addition to its being a virtual private network, VPNBook provides a free SSL encrypted web proxy for browsing anonymously.
You can use one of their servers located in the US, UK, France, or Canada, or let the platform choose a random one.
VPNBook is very fast and easy to use. It blocks ads and also supports HTTPS connections.
This proxy service may not be perfect, but its speed, convenience and clear data policy make it one of the best proxy service for 2023.
Key Features of VPNBook
It unblocks Facebook, YouTube, and other websites
It comes with 256-bit SSL-encrypted traffic to bypass government censorship
It protects you from network spies
It is a web browser-based proxy.
Multiple proxy server locations (US, UK & Canada) to choose from
Visit VPNBook
READ ALSO: The Best Datacenter Proxies
13. Hide.me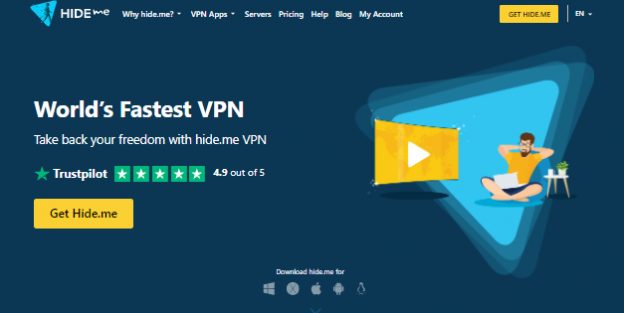 Hide.me advertises itself as the fastest free proxy server as it doesn't keep its own logs to speed things up.
It's hard to say the fastest or not, but it's a decent free proxy. You can use it directly through the site or enable the Firefox or Chrome browser extension.
One downside is annoying pop-up ads advertising a paid VPN. If you can live with it, then you will probably like Hide.me.
Key Features of Hide.me
It is a 100% independent provider
Provides great streaming experience
It is easy to use
14. Ninja Proxy
Ninja Proxy offers an all-in-one proxy service with a range of options available to choose from. This makes it easier for you to purchase the one that best fits your specific needs and preferences when it comes to proxies, as well as one that suits your budget.
You can choose from private, shared, premium, residential, and 4G/5G proxies, and there is a three-day money-back guarantee if you change your mind. This service offers a host of benefits and features and has become a popular choice.
Key Features of Ninja Proxy
Unlimited bandwidth

99% network uptime

Easy configuration

No advertisements

Three-day money-back guarantee
Conclusion – What is The Best Proxy Service Provider For 2023?
In short, the best proxy service for 2023 is NetNut because of its robust proxy pool and multiple use cases. This proxy service provider has a lot of positive reviews from its users and is also endorsed by cyber security experts.
Now that you are aware of the best proxy services for 2023, why not share this article online for others who might find it useful.
Also, don't forget to share your thoughts in the comment section below.
---
INTERESTING POSTS