Today, we will show you how to get a cybersecurity job with no experience.
This article can be of help if you're looking to land a cybersecurity job and have no experience.
For every worker, the beginning stages are always tricky. Employers are always looking for an employee with years of experience in their given niche, and it is not possible to get job experience without being employed by an employer.
This builds tensions in new job seekers, such that some of them get frustrated and give up the hope of ever getting a job. Nevertheless, people have been able to secure employment without having any experience successfully – actually, anyone can achieve this feat.
Cybersecurity is one hot field in today's digital world as almost every company operating online needs a cybersecurity expert, and the pay is quite huge. There are many cybersecurity job opportunities available on the internet, as well. 
To start with, let's consider the tasks involved in a cybersecurity job. 
What Are The Tasks Involved In A Cybersecurity Job?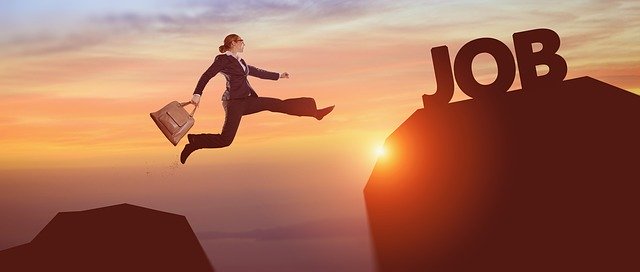 There are several responsibilities usually assigned to cybersecurity personnel. The primary responsibility, however, is to protect online data. Cyber attacks are on the rise today. With the amount of personal and corporate information companies store on the internet, it'll be very costly if their website or other online platforms get compromised by hackers and cyber thieves. 
A cybersecurity staff is expected to provide security for the files and company network online, monitor activities, and fix security breaches whenever they happen. It is a delicate profession, which is why most companies only seek to employ people with experience in the field.
For instance, you need to learn all the essentials of Penetration Testing before landing a job as a Pen Tester. The cybersecurity world is vast, so one person would find it challenging to handle every task proficiently. 
For this reason, there are various areas in cybersecurity where a person can be employed, these are:
Security Administrator

Security Specialist

Security Manager

Security Architect

Security Analyst

Security Auditor

Security Consultant

Security Engineer

Penetration Tester

Incident Responder

Vulnerability Assessor

Cryptographer

Forensic Expert
These are just major employable areas in cybersecurity, and there are still much more in the industry. 
READ ALSO: A Career in Cybersecurity: A Path to Future-Proof Job Security
How To Get A Cybersecurity Job Without Experience
How do you get a cybersecurity job without experience? These steps will provide the answer:
1. Get a certificate 
It is somewhat impossible for any employer to employ a cybersecurity staff without a certificate. Certifications carry a lot of weight in the cybersecurity industry, just as it does in other IT fields. An absence of it on your CV/Resume lowers your chances of landing your dream cybersecurity job.
You won't want to apply for a cybersecurity job if you do not have the skills. Whereas you can acquire these skills without getting a certificate, you should acquire the skills along with a certificate. Some employers may use the certificate issuer as a referee and the stated duration of your training can be seen as job experience. 
2. Highlight your skills and achievements
You're applying for a cybersecurity job, but it may not be the only IT field where you are skilled or certified. If you've got certification in other IT fields, it is recommended that you highlight them in your CV or Resume.
This advantage will be more appreciative of the other skills related to cybersecurity, such as web development, and programming languages such as JavaScript, C, and C++.
Also, highlight certain activities and milestones you have achieved previously in your career that are IT related. All of these would point out that you are not new to the IT industry.
3. Work On Your Personality
It takes more than just skills to get a job sometimes. Your personality is also essential. The way you relate to others, how you cope under certain situations, time management, confidence, humility, and other interpersonal skills will be taken into consideration by your employer.
Lousy character and behavior have made so many people lose job opportunities no matter how skilled they were. If you're going to have a face-to-face interview, your personality may be just what will seal off your employment letter. Being a person with a great personality shouldn't just be written on your CV/Resume, it should reflect on your behavior. 
4. Be Open For Internship
Some employers might want to sign you off as an intern for some time before they offer you the job. Think of it as a test, and the possibility of you getting the job without experience relies on how you perform as an intern.
It is an excellent opportunity, so you should take it; you can quickly get a cybersecurity intern job. It gives you room to test your skills and gain a little of the experience you lack. Most companies do pay interns so that you won't be working for free.
Final Thoughts
The security of a company's business relies on the shoulders of its cybersecurity staff. It's a huge responsibility to understand while they always seek people with certifications and experience. 
If you want a cybersecurity job, you can get it by applying the steps discussed above, whether you have experience or not. 
---
RELATED POSTS