Read this post to find out the best free online virus scanners and removers.
Computer viruses are a fact of life for every computer user. Fortunately, we will reveal the best free online virus scanners and removers that will detect and remove malicious software.
Malware remains the most significant online threat that poses enormous threats to computers, especially when connected to the internet. This has led to the development of several anti-malware tools, including online virus scanners.
Compared with the conventional offline antivirus engine, online virus removers are cloud-based. Hence, they do not use up system resources; neither do they slow down a system's performance. 
Online virus scanners lack other features of offline antivirus scanners; however; however, they are effective virus scanners, and they get more regular updates than conventional antivirus engines.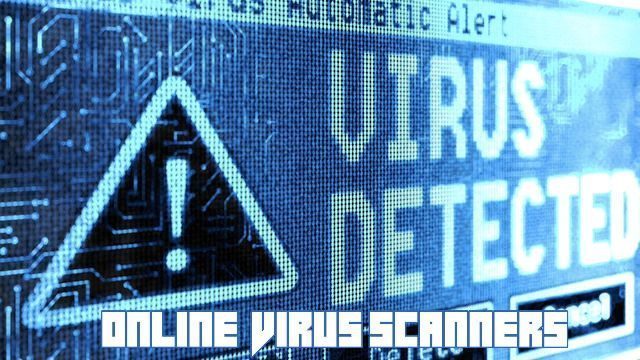 To help you choose an online virus scanner, I will be giving brief descriptions of commonly used online virus scanner and removers in this review.
READ ALSO: Best Antivirus For 2022
Best Online Virus Scanners And Removers For 2022
BullGuard Free Online Virus Scanner scans, detect, and removes viruses, Trojan horse, worms, etc. from users' computers. Users have to download and install BullGuard from its official website to use it on their PC.
2. Avira
Avira free virus scanner is an award-winning antivirus that uses a host of cutting edge technologies such as Antivirus scanner, 'Nightvision,' and 'Pua Shield' to scan, detect, and remove threats and malware from users' computers. It also protects users from malicious websites using its 'Safe browsing' feature. Users can download Avira free virus remover from its official website.
CHECK OUT: Cybersecurity Products Deals (Huge Discounts even up to 80% OFF)
Eset Online Scanner is a downloadable form of an online virus scanner and removal tool that offers users multiple scan options, including a full system scan. It can run alongside an installed antivirus program without conflicting with it, thus making it the perfect tool for testing the effectiveness of installed antivirus engines.
Norton Security Scan, from Norton, is one of the free online virus scanners and removers that can scan and remove hidden and sophisticated threats, potentially malicious files, and cookies fast. Users can download Norton Security Scan, check and monitor security software running on their PC, and identify the latest internet threats.
5. F-Secure Free Online Scanner
This is an easy-to-use online virus scanner and remover tool that works perfectly with an installed antivirus program without conflict or clash. Once installed, F-Secure finds and removes malware, viruses, and spyware on users' computers. F-Secure is available on its official webpage.
Kaspersky File Scanner is a remote virus scanner, and remover tool that lets users upload suspicious files up to 256MB, URLs, IP addresses on its Threat Intelligence Portal for cloud-based scanning. Kaspersky File Scanner is effective against online threats, malware, and viruses.
Get Kaspersky Internet Security
7. Comodo Free Online Scanner
Comodo Free Online Scanner is one of the best free online virus scanners because it makes use of proprietary file-based to detect viruses and malware alongside its Defense+ and Auto Sandbox technologies for its virus database.
ThreatExpert is a free online virus scanner and remover tool that scans computer files and folders no larger than 5MB for possible threats, including viruses, malware, Trojans, and worms. The results of the file scan are made available to the users via email addresses.
MetaDefender Cloud is a remote virus scanner and removal tool that scans files, URLs, IP addresses, domains, Hash, or CVE for threats using a host of technologies including Proactive DLP, Sandbox, threat Intelligence, and Multi-scanning. Users upload suspicious files, URLs, etc. to MetaDefender Cloud and wait for a comprehensive scanning report which is sent to the users' email addresses.
Trend Micro HouseCall is a downloadable form of an online virus removal tool that detects and fixes malware and viruses on a variety of devices and OS, including Windows, Mac OS, and Android OS. HouseCall is useful in finding and deleting malware and viruses hidden outside of program files. It can also deal with sophisticated threats, including rootkits. Downloading and Using Housecall starts with selecting an OS platform from its official webpage.
BitDefender Quick Scan offers baseline protection for computers using a highly sophisticated antivirus technology to detect and remove threats from users' PCs without slowing down the PC's performance. BitDefender is a lightning-fast virus remover that downloads and installs in seconds, without consuming system resources, it is compatible with Windows OS, and a variety of other OS.
Panda ActiveScan offers a variety of protection from online threats and malware for devices, including Desktop and mobile devices, and removable devices. It uses its proprietary, cloud-based Panda Cloud Cleaner to scan and remove all threats from users' PC. Users can download Panda Active scan from Panda's official webpage.
Virus Total is an online virus scanner with a simplistic user interface. On its official webpage, users can choose to upload suspicious files up to 550MB, scan URL, IP addresses, domain, or file hash for possible online threats. Users can also use VirusTotal to scan and remove viruses from mobile devices.
Jotti Malware Scan uses several antivirus programs to scan suspicious files uploaded to its cloud. The result of the virus scanning is shared amongst participating antivirus engines to update their virus database. Jotti allows a maximum of 250MB per file uploads and permits users to upload up to five different suspicious file types of the same size for virus and malware scanning.
Read Also: Difference Between A Virus, Malware, Adware, Trojans, And Ransomware
Dr. Web Online Check allows users to upload and scan suspicious files not bigger than 10MB. Also, users can use Dr.Web's Check link to scan suspicious URLs to prevent phishing and other forms of attack. Its file scanner page has a simplistic design displaying only its scan engine.
VirSCAN is one of the online virus scanners that uses multiple antivirus engines to scan uploaded files. VirSCAN does accept any file types and allows users to upload up to twenty files, limiting the size of uploaded files to 20MB.
NoDistribute is a free online Virus Scanner that scans uploaded files, URLs, domains, etc. for threats using more than 35 antivirus engines. Nodistribute uses modified antivirus engines that do not permit the sharing or distribution of scan results amongst antivirus engines. The main drawback of using NoDistribute is that it does not make scan results available to researchers for research purposes.
CHECK OUT: Best VPN For 2022
Wrapping Up – What Is The Best Virus Scanner And Remover?
The best virus scanner and remover is the BullGuard online virus scanner tool. Nevertheless, all the online free virus scanners and removers we enumerated above incorporates diverse features. Hence, users should opt for their ideal online virus scanners and remover based on preference their needs. 
In as much as online free antivirus scanners are useful, they are not to be used as a replacement for traditional offline antivirus engines. 
In the rapidly changing world, the number of threats to the security of your PC is also rapidly increasing. In order to stay protected from all these threats, you need to use an efficient anti-virus software. You can check out our list of the best protection tools against hackers for your digital devices' protection.
RELATED POSTS