This post will show you 5 reasons why you should study cyber security degree in 2021 and how to do so.
Cyber Security degrees hold utmost importance in the technological field in this era. It has gone very popular and became an exciting topic for many people. This is a generation where cyber-attacks are most likely to happen.
Every other day, news of hackers and cybercrime is heard, and to protect our society from cybercrime, security is needed. This is the reason; cybersecurity is the need of the hour.
To defend and protect themselves from cyber attacks, all big organizations are willing to invest as much as they can for getting the best cyber analyst. They want their data to be protected and avoid every chance of breaches.
All this is not enough for you to understand whether it is a perfect career option for you or not. So, let's get into the details of every aspect of it.
Cyber Security- What Does It Mean?
In the study of Cyber Security, you will learn the way to protect data, systems, and networks from cyber attacks and data breaches. You will be taught the way of monitoring computers and how to deal with threats.
In this IT security degree, you will be taught different modules and each module will have a different focus. But all these modules will together help you to reach your ultimate goal i.e. to developing skills to prevent data and privacy. It will help you to protect your privacy and deal with threats of cyber attacks and data breaches.
The Time Duration For Cyber Security Degrees
Bachelor's degree in Cyber Security-
The duration for completing a Bachelor's degree is 3-4 years all over the world.
Master's degree in Cyber Security-
The duration for completing a Master's degree in Cyber Security is about 1-2 years 
Ph.D. in Cyber Security-
The duration of a Ph.D. in Cyber Security depends from place to place. In most of the places, it is about 3-5 years while in others; it is 1-2 years.
Requirements for different courses in Cybersecurity Course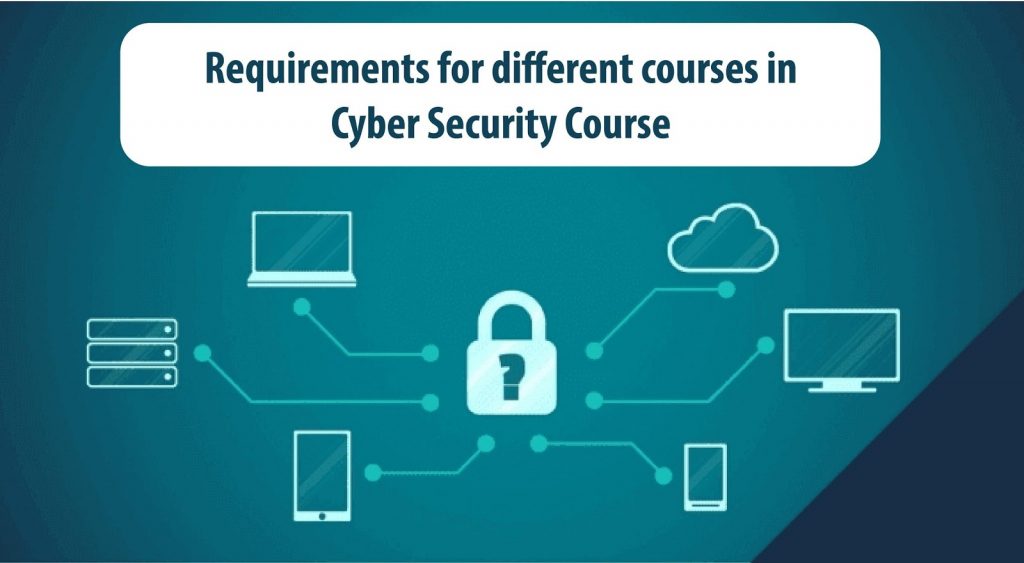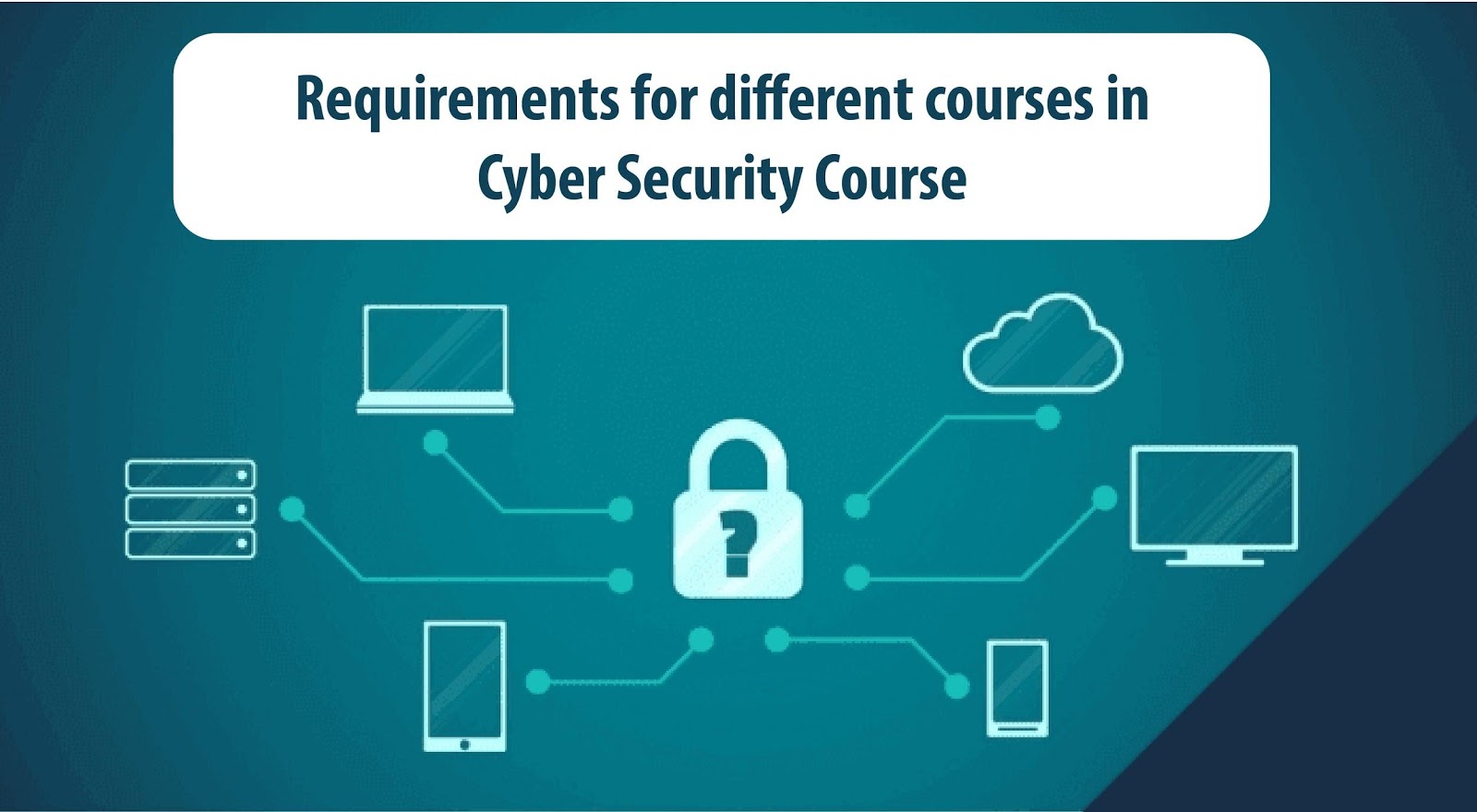 All the Cyber Security universities and schools have different admission requirements, so you have to check and find out their specific requirements from the official page. Take, for instance, you can get a bachelor degree in cybersecurity if you want.
Here are some common requirements that would provide you with a rough idea for knowing basic admission requirements that are followed by most of the universities and schools.
Bachelor's degree in Cyber Security
An English language certificate that can be IELTS or TOEFL. For IELTS, Your score should be 6.0 or more than that. For TOEFL, your score should be 7.0 or more.

You should have at least two letters of recommendation.

You have to score well and clear the online interview.

You should have a GPA of 3.0 or more.

A statement of academic intent by you is also needed.
Master's degree in Cyber Security
For a master's degree, an English certificate is needed. It can be IELTS or TOEFL as per your choice. For IELTS, your score should be 6.5 or more and for TOEFL, your score should be 7.5 or more.

You should have a motivation letter.

You should score more than or equal to the GPA established by the university you want to get your admission in.

You must have a bachelor's degree in the related field of Cyber Security.
Study Courses Including Cybersecurity Degree
Universities are still figuring out what courses should be included in the Cyber Security Degree for providing the best knowledge. Some Universities focus more on programming while others focus more on security policies and other broader aspects. 
The courses that are suggested by NSA academic criteria are Cyber threats and defense, networking concept, IT software system, Basic Data analysis and introductory programming, Introduction to Cryptography, and many more. For a Master's degree, you can specialize in advanced modules and learn complex studies like Cloud computing and others. 
While choosing the university and degree, you must go through the curriculum and courses that you are going to learn through it. It should include the courses that are valuable for your career. In these degrees, you will not be served everything about what you need to learn and know about this field. You have to act smart and develop skills through external sources too.
READ ALSO: Cybersecurity Education: Choosing the Right Degree Program for You
How To Study For Cyber Security Degrees Through Online Platforms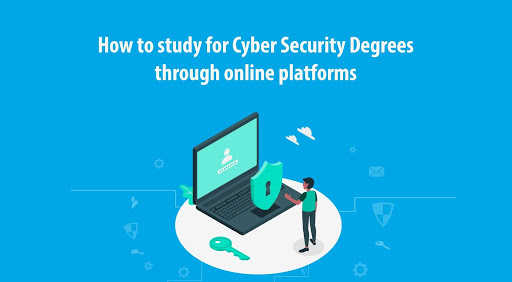 If you are someone who wants to learn and study Cyber Security along with a part-time or full-time job, then Cyber Security online courses are the perfect options for you. It allows you to study at any time in any part of the world according to your convenience.
It also offers you to re-watch the entire lecture or a segment of it if you don't get anything or for revising it. It also provides the discussion boards through which you can interact with your colleagues and ask for help if you have any queries. As you can study anytime, you can easily meet the deadlines for assignments and also prepare yourself for tests and examinations before the fixed time. 
If you are confused about taking a bachelor's or master's degree online, you can first go for a short course available on the internet. This will help you to decide if you are able to learn through online platforms or even want to study Cyber security. 
You have to pay a lesser amount for online Cyber security degrees as you don't have to pay for transportation and living. Also, the tuition fee for online courses is generally lower than that offline. But, at the same time, you have to pay for the programs that are used in the virtual classes and labs. 
Before enrolling in any online degree in Cyber Security, you should be alert while checking its accreditation. If you enroll in a fake diploma, you will waste a lot of money and time. So, for preventing yourself from such scams, you should be alert and act smart.
Available Jobs And Salaries For Cyber Security Jobs
Professionals in Cyber Security are needed in all fields. The companies that need it the most are in the financial and healthcare fields where it is very important to protect personal data and transactions. 
There are different positions for cyber security based on different factors like Security Administrator, Cryptographer, Security assessor, security Engineer, and many more. It requires people who have good technical skills and the ability to analyze threats and risks. The annual salaries for each job in IT security are different. 
For cryptographers, the average annual salary is the highest i.e.100,000 USD. The information security officer and security assessor follow it with 90,000 – 91,000 USD. The security engineer has an annual salary of about 88,000 USD. For the Penetration tester, it is about 81,000 USD. For Forensic Expert, it is 71,000 USD and For Security Administrator, it is 65,000 USD. 
Reasons Why You Should Study Cyber Security Degree In 2021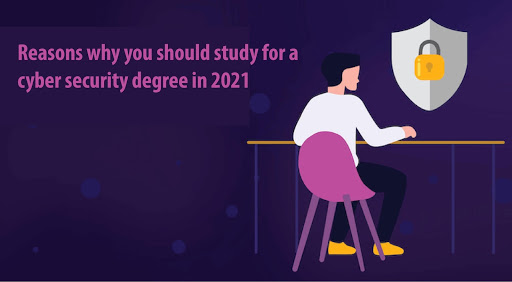 According to research by DOL, the job opportunities for information security analysts have a growth rate of more than 32% that is much greater than any other average job. There is a high demand and need for information security workers throughout the world, so choosing Cyber security as a career can be very advantageous for you.

Choosing Cyber security can be very profitable for you. According to DOL, different courses like software development, financial analysis, networking, and others act as a stepping stone for positions in cyber security. It helps in providing employment opportunities in entry-level to advanced level on the basis of their background. You can also learn online through different nonprofit organizations that provide professional courses along with the degree. It helps to provide free online tools and the necessary resources for learning. 

Most of these organizations provide boot camps along with renowned certificates. Some of the U.S. colleges also offer online master's degrees in Cyber security without any prior work in this field.

Women are often underrepresented in all fields, but this field focuses on hiring more and more women to create a diverse workforce and equalize the number of men with women, According to research, it is stated that higher number of women are choosing a career in management and leadership roles in the field of Cybersecurity. This field is progressing and giving more incentive for hiring women, but the ratio of men to women employees is still 3 to 1.

With the advancement in technology, the number of cyber attacks and data breaches is increasing rapidly. According to stats, 75% of the organizations are getting badly affected by these cyber attacks and need professionals in Cyber security. So, you being our country's youth are needed to help and at the same time earn a lot of money through this career.  
Summary
This post revealed reasons why you should study cyber security degree.
Cyber crime is increasing rapidly and affecting organizations in every field. This website marketing strategy has increased the need for Cyber security and all organizations are ready to make high investments in hiring a professional cyber analyst.
Students who are interested in this field and want to study Cyber security degree for their career will surely have a good future.
---
Authors' Bio: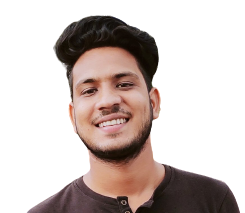 Rohit Jangid serves as a seo executive at commino, where he makes inbound marketing strategy and handles all works related to seo, smo and email marketing works.
---
INTERESTING POSTS