Here, we will talk about security enhancement with a biometric fingerprint scanner.
Look around you and you will notice that fingerprint recognition is one of the most widely utilized biometrics recognition systems.
Laptops, smartphones, tablets, are all equipped with a fingerprint recognition system that works seamlessly. It has been a long time since record book signing, id cards, security guard checking on entry and exits of commercial spaces has taken backfoot.
Not only are these technologies time-consuming, wasteful, and unreliable, but they also create a significant security gap in workplaces and security checkpoints. 
Today, security systems in commercial places, as well as residential places, are much tighter and more reliable nowadays, thanks to modern technologies such as biometric fingerprint scanners. This is a time-saving and efficient security system that may offer you well-regulated and controlled entry to guests and personnel to any location.
No need of remembering hard passwords, no need of changing passwords from time to time. Simply touch with your fingers and your access is processed. 
Why You Should Use Biometric Fingerprint Scanner?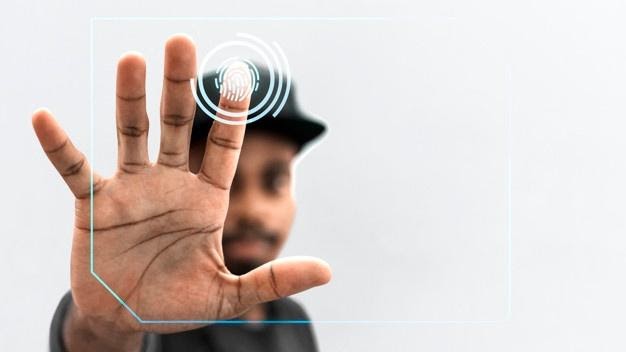 Biometric Fingerprint functions by scanning the complex and unique whorls, shapes, and ridges of human fingers. It cannot be argued that a fingerprint scan cannot be duplicated, but when you think about it, it's quite tough for typical criminals to get past such a system. 
Biometric Fingerprint scanners are fast and recognize fingerprints on a single touch.

This can be used parallelly with voice recognition systems, face recognition devices to intensify security management.

It eliminates the need of memorizing puzzling passwords, no need for email verification, OTP, etc. 

Easy to use and ensures fast and reliable verification and identification of persons. 

However, while registering for a biometrics fingerprint scanner if you register with a single finger you need to remember that while scanning later, or else you can register with more than one finger.
Besides, there are lot more advantages of integrating biometric fingerprint scanners for identification verification in banks, offices, residential apartments, institutes, etc. 
Simplified Use
You know for sure how irritating and difficult things can go when you forget passwords. This happens with everyone at some point, whether it is your email, ATM card, banking password, passwords are sometimes tough to remember, and you tend to puzzle or forget them.
When your security or verification check includes fingerprint scanning, however, there is probably no room for forgetting or mistyping. 
Tight Security
You may forget passwords, but the fingerprint of a human is something that does not change. It is a unique identification for every human being, as no two humans can have the same fingerprints. This along with the fact that fingerprint scanning cannot be shared like password, minimizes the scope of trespassing and fraud.
Buddy punching can be avoided when you install a biometric fingerprint scanner in your institution. It saves time and increases the efficiency of work system.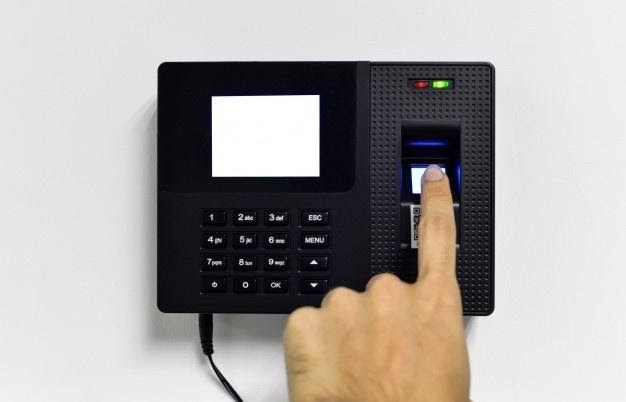 Reliability
When there is a biometric fingerprint scanner system that ensures an identity or person with unique biometrics, it enhances the reliability of the whole system. Highly secured laboratories, workspaces, institutes, staff zones, etc., needs to allow entry only to specific people only related to that work or department.
Besides even in banks and financial institutes your identity is the most valuable security for your property and account, and with a biometric fingerprint scanner, this security can be sustained. 
Conclusion
Therefore, this is perhaps a smart one-time investment to secure not only your work management process but even the security quotient.
In this age when passwords are taking backside with innovative biometric approaches, it is indeed smart to move with time and adapt biometric fingerprint scanner and let go of the old password, number lock, etc., security check systems. 
---