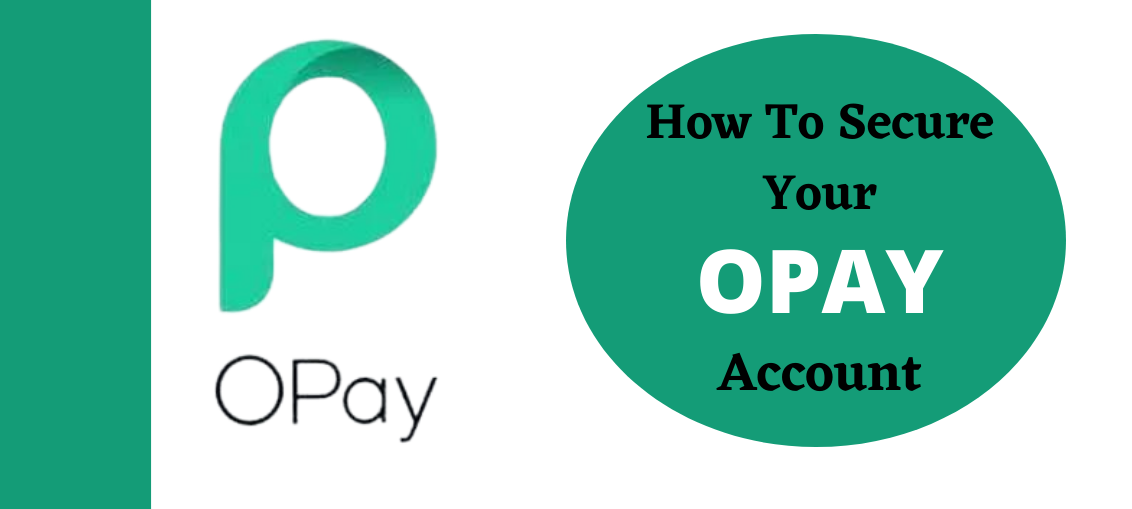 Learn how to secure your OPay account in this post…
OPay is a one-stop platform where you can make easy payments, send, receive and save money, purchase airtime and carry out other financial-related services, from the comfort of your home or on the go. It being a mobile-based platform makes it prone to cybersecurity risks. 
However, we are aware of how important your security is, especially when your finances are involved. In this article, we will be showing you how to secure your OPay account with the following tips;

How To Secure Your OPay Account
1. Do Not Share Your PIN With Anyone
Your Personal Identification Number (PIN) is created by you and should be known by only you. No transaction, whether online or offline, is authorized on OPay without you first entering your PIN, and that makes it very important. 
It doesn't matter the level of trust you have for your friends or relatives, do not share your PIN with them or any OPay agent. OPay will never contact you to disclose your PIN. 
In an instance where you are sent a text message requesting that you send your PIN, or you receive a call and you are asked to verbally confirm your PIN to enable a transaction, do not do it; it is probably someone trying to access your account. 
2. Do Not Share Your Username and Password
Your Username and Password are as important as your PIN, do not share them with anyone. They help you log into your account and can be used by fraudsters to log in if they get hold of it. Your Username and Password should be created by you and known by only you.

3. Use Hard to Guess PIN and Password
Avoid using your birth year or the digits of your phone number, or that of your spouse, children, or close relative as your PIN or Password. Do not also use a combination of your birthday and month, digits from your debit card, the repetition of one number (for example, 0000), or common digits (for example, 1234) because they can be easily guessed by any fraudster that wants to access your account.
4. Answer Security Questions
When activating your account online, click on Security Questions and answer them. The information you provide is encrypted, that is, they are known by only you. 
They are necessary for situations when someone tries using different passwords to log into your account or tries logging into your account from another device, OPay will ask security questions to verify the identity of the user, to ensure that it is you and detect if it's a fraudster through the answers provided.
5. Disregard Spam Calls, Emails, and Text Messages
Any phone call, email, or text message that seems suspicious or demands that reveal your PIN, Phone Number, Username, or Password should be disregarded. Such calls, emails, or text messages carry an undertone of urgency demanding that you carry out a particular action. This is just a trick. 
Do not click on any link contained in them or send back any number or personal information. They are not legitimate. Instead, try to confirm from OPay's social media handles or website if they sent such before carrying out any action.
6. Carry Out Your Transaction Discreetly
When carrying out transactions, make sure that no one is looking into your phone. Do not relate with suspicious individuals or send money to unknown accounts. During business transactions do not get involved in anything secret; if it can't be disclosed then it is wrong.

7. Never Use Public Wi-Fi to Carry Out Transactions
When carrying out online transactions, never use public Wi-Fi. Fraudsters can make use of public Wi-Fi to access your account by hacking your phone.
8. Beware of Fake Apps
Using a fake mobile app can also give fraudsters access to your account and confidential financial information. Download OPay's app from the right source like Google Play or Apple's App Stores. To get the right app you can follow the link on OPay's website that would lead directly to your Play Store.

Conclusion
Be it OPay or any other mobile-based platform that offers financial solutions, the security of your account should be taken seriously. 
The mobile money system is getting popular and hackers are always devising new means to exploit people. Do not fall victim before you take caution. Follow the above-mentioned tips to secure your OPay account today.
---
INTERESTING POSTS