In this post, we will answer the question – are Magento websites secure?
Launched in 2008, Magento has become one of the most used eCommerce platforms today. You can use Magento if you have an interest in eCommerce but there's something you should consider first and that is cybersecurity.
The need for staunch cybersecurity measures is paramount for casual internet browsing talk more of an eCommerce platform that deals with money, credit cards, and financial account details of the public.
Hence the question – are Magento websites secure? We look at the insights and stats provided by Foregenix as of August 2020.
Magento Websites Security Insights
To begin with, Magento has two variations – Magento 1 and Magento 2.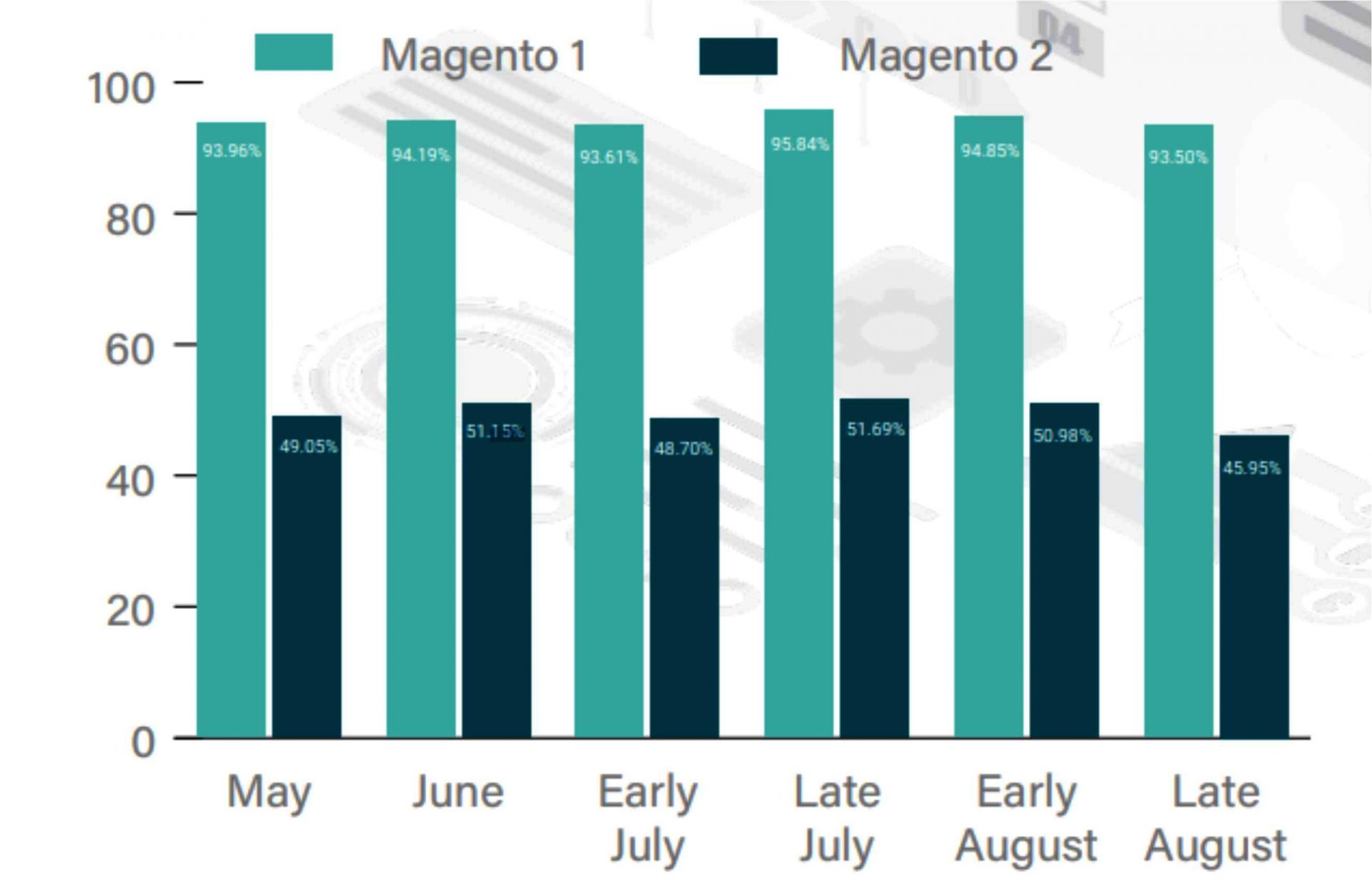 Insights show that Magento is the most targeted online platform by cybercriminals. About 94% of Magento 1 websites are at high risk of being hacked while it is about 46% for Magento 2 websites.
This was gotten about using the Foregenix Webscan tool and if it means anything, it'll be that Magento 2 is more secure than Magento 1.
A further test with the Webscan tool revealed that 20.1% of Magento 2 websites are infected with card-harvesting malware while for Magento 1, it is as high as 79.9%.
Websites on both variations are victims of loading and skimming with the highest affected region being North America, followed by Europe. However, the numbers are much higher on Magento 1 with 112 and 733 for loader and skimmer respectively. For Magento 2, it is 183 and 110 respectively.
Talking about Framework issues, patching on Magento 2 was made different from Magento 1. If you're on Magento 1, you'll need to install the standalone security patches that are released from time to time without having to carry out a full website update.

On Magento 2, however, you will have to carry out a full website update to install the latest version along with any security & bug fixes it comes with. With this, there are fewer framework vulnerabilities.
Bottom Line
As mentioned earlier, Magento is the most targeted online platform by cybercriminals. If it is your platform of choice for an eCommerce store, you should keep your security game very strong. If you're still on Magento 1, switching to Magento 2 is something you should do as the newer platform is much more secure than the former.
If you'd like to check your Magento website security status with the latest threat-detection capability for free – use the scanner at https://www.foregenix.com/solutions/technology/webscan.
SUGGESTED READINGS