Here, I will show you how to secure your Gmail account. Read on.
Your Gmail account houses a lot of personal information, from passwords to contacts and even bank statements. This makes it the target for hackers because accessing it would give them access to every other account you own and all your personal information.
Do not wait till you are hacked or hope that you won't get hacked. Carefully and thoroughly utilize the tips below to secure your Gmail account.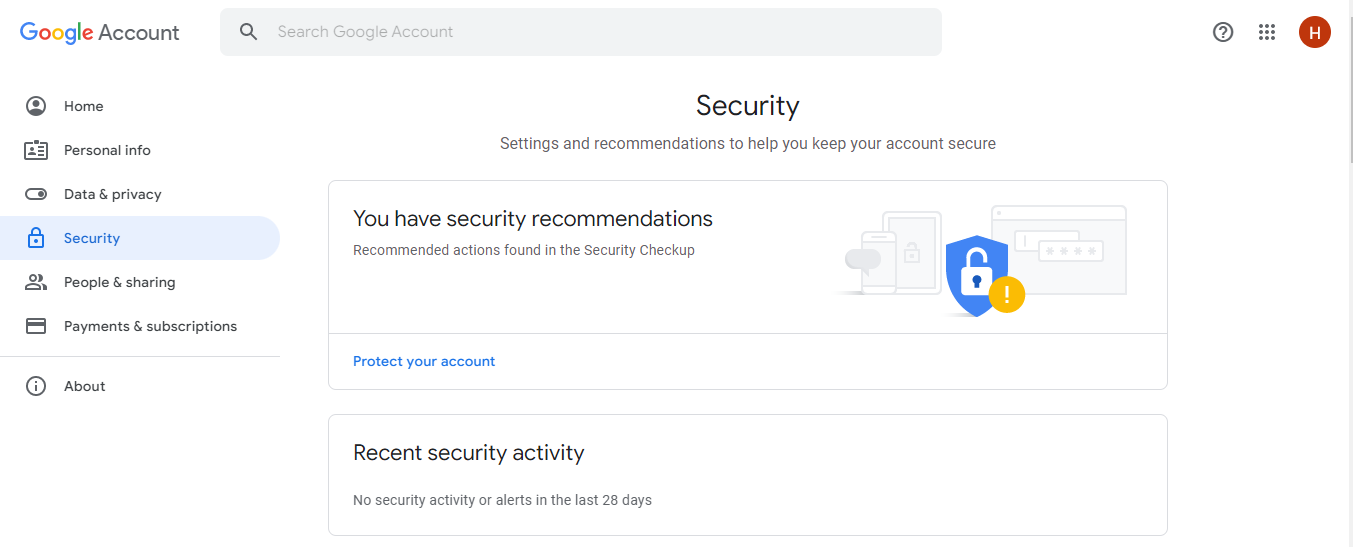 How To Secure Your Gmail Account
1. Update Your Software
When apps, browsers, and operating systems get out of date they can be easily hacked. That is why there is a need to regularly update them as updated versions are more secured. To secure your Gmail account, keep your software updated when there are new updates.
2. Carry Out Security Check-Ups
Carrying out security check-ups will help Google personalize your account's security based on your device. While doing this check-up you will get to know all the activities that have been going on on your account and if someone has been trying to log into your account. 
To carry out a security checkup, log into your Gmail account, go to Settings, click on your email address then click on Manage your Gmail Account. When the page opens, go to Security and review your security activity. Doing this will show you how secured your account is.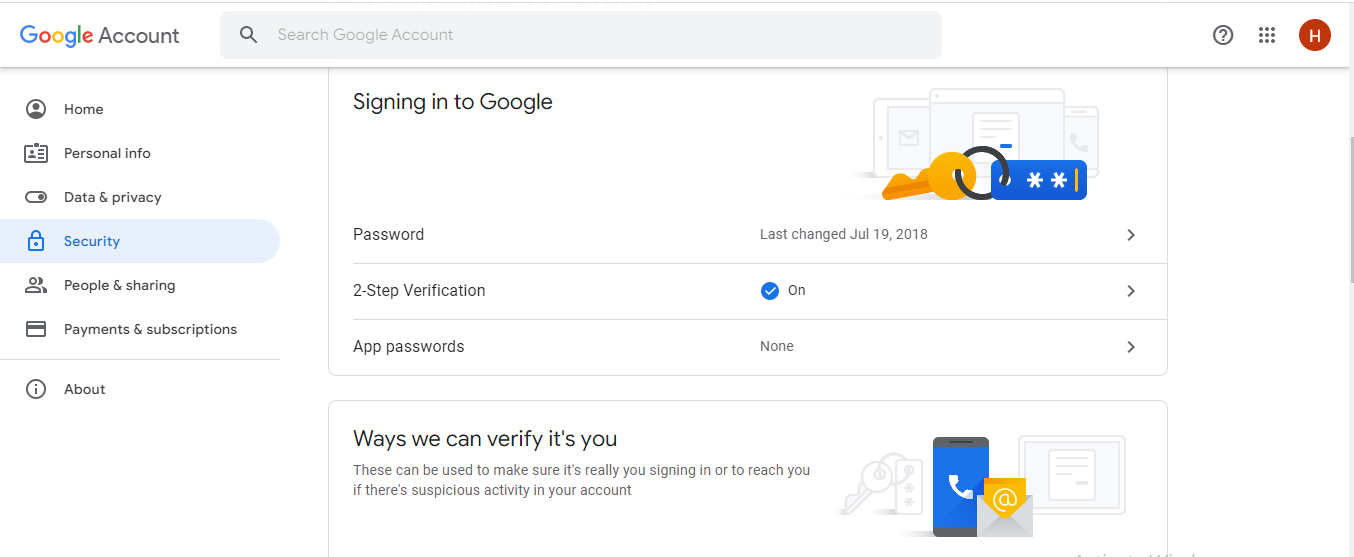 3. Activate the 2-Step Verification
The 2-Step Verification is an extra layer of security. If hackers get hold of your password, they would not be able to access your account because they would need your 2-Step Verification code to access it. 
Once the code cannot be provided, Google will immediately inform you that someone is trying to log into your account and you can log the person off from your device. 
To activate the 2-Step Verification,  log into your Gmail account, go to Settings, click on your email address then click on Manage your Gmail Account. When the page opens, go to Security and click on 2-Step Verification then Get Started.
4. Add Account Recovery Options
Account recovery options include your recovery phone number and email address. They are useful contact info that will be used to contact you when someone tries to log in to your account. They also help you recover your account if you get locked out of it.
5. Set Screen Lock
Adding screen locks to your Gmail app or device will keep out an intruder who wants to access your account without your permission. The lock could be a pattern, pin, or password, whichever you choose make sure it's what you can remember.
6. Do Not Disclose Your Password, Username, And PIN
Your password, username, and pin are personal information and should remain personal. For no reason should you disclose them to anyone to avoid it getting into the wrong hands.

7. Use Strong Password And PIN
When activating or changing your password and pin use strong and unique ones. Do not use the same password and pin for multiple accounts and sites. This is because if one account or site gets hacked then all your other accounts or sites will be effortlessly accessed. 
Make use of information that is unique to just you, don't use popular details like your phone number and birthdate that can be gotten easily. 
8. Switch on Google Play Protect
There are many dangerous apps on the internet that have been designed by hackers to get your personal information and access your Gmail account when you input your details upon activation. Google Play Protect safeguards Android devices from harmful apps.
9. Avoid suspicious websites
When surfing the web, there are fraudulent websites that you may come across. They are usually filled with suspicious contents. If you come across such do not input your personal information as they are hackers waiting to get hold of them and use it to access your account.
10. Ignore Suspicious Emails, Calls, And Text Messages
Hackers use emails, phone calls, and text messages to gain personal information, like your password, username, and pin. They most times pretend to be a family member, Google agent, or security personnel. 
The good news is that they can't get your personal information unless you give it to them. Never click on links or reply to anyone requesting that you provide personal information. 
Google will never ask you to provide your details through any of these means because they know the importance of these details. That is why they are encrypted. You can know a suspicious email by checking to see if the sender's name matches the email address.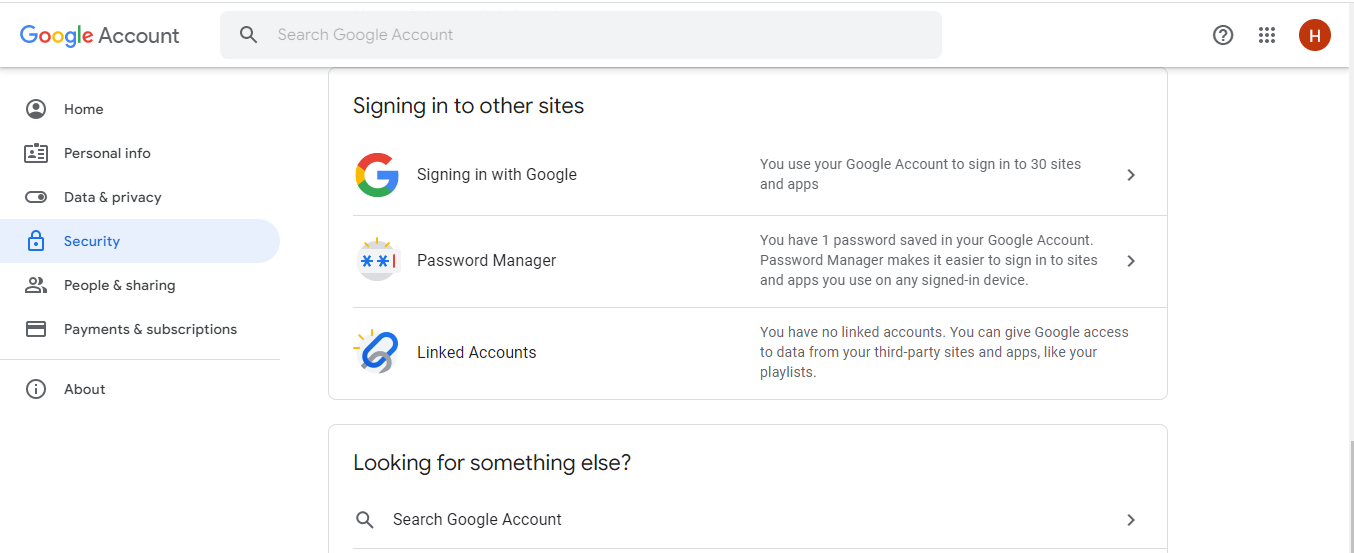 Conclusion
Trust me, you don't want to be told 'Sorry'. To save yourself from being a victim, secure your Gmail account today by ensuring that you use these tips. 
---
RECOMMENDED POSTS