Is GramFree legit or a scam? Read on for the answer.
There are many "Get Paid To" websites that claim you can earn cash and other rewards by doing short online tasks and it is hard to know which one is a scam or legit.
GramFree is one of these websites, since earning rewards on GramFree is by doing things you would normally do online anyway.
It can be a very attractive platform to earn extra money online.
Therefore, this article will answer the question 'is GramFree legit or scam? So that you can know if you can participate in it or not.
Is GramFree Legit Or Scam?

GramFree offer can be very hard to ignore, but it is a scam. 
Some of the positive reviews you see online regarding the website are false. Those who made these reviews are paid in exchange for the positive review.
Another reason it is a 100 percent scam is that it is not part of any registered business and no one is found as the owner of the website.
Some people believe GramFree is owned by Telegram. Although, they use Telegram Open Network (TON) which anyone can use to create a platform. And they are not in any way related to telegram
The GramFree website acquires a lot of money from selling grams to their users and through revenue generated from ads.
What Is GramFree?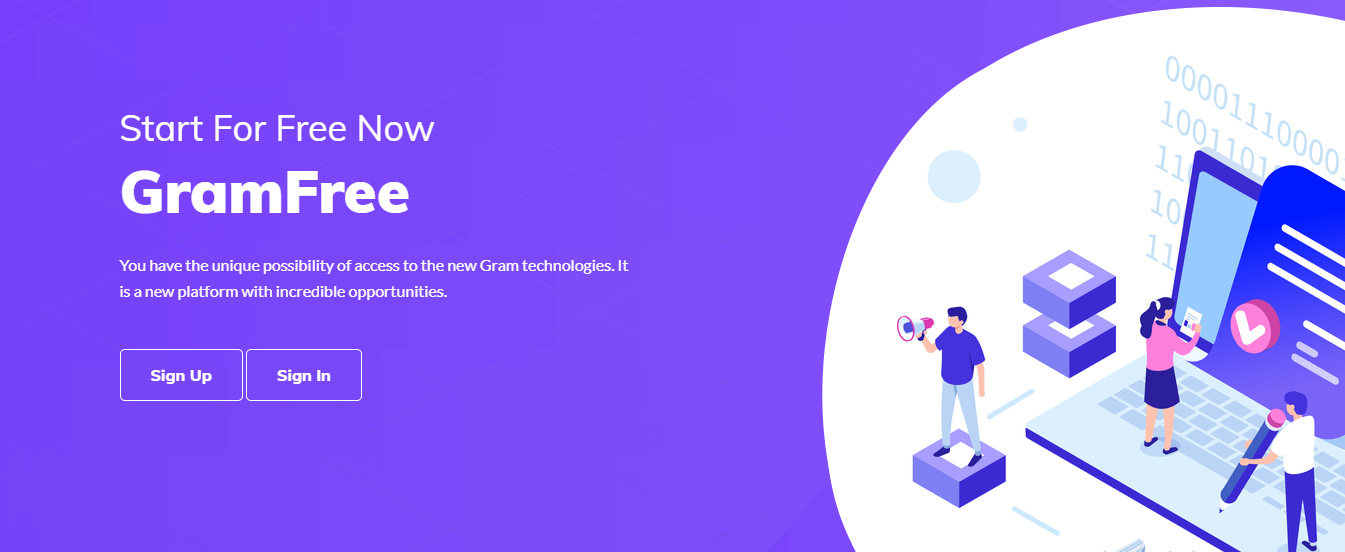 GramFree is a website that pays its users with gram by giving them an in-game currency in return for doing simple tasks such as
Signing smart contracts

Watching Videos

Depositing money

Invitation of new members to the website

Inputting a daily lottery
The value of one gram (in-game currency) earned by users is worth 1.78USD, as of 2020. They claimed that you can convert this gram into money working in your comfort zone.

How Does GramFree Work?
On the GramFree website, you can earn grams through a lot of options including watching videos, smart contracts, referrals, and lottery.
Gram is given as a form of currency in which members can exchange for real money. These grams are useless if you don't cash them out and for you to cash them out you must have earned up to 500 grams.
Below is a breakdown of the reward you earn per task.
Watching videos (0.1 gram per video)

Entering Daily lottery (up to 1 gram per entry)

Inviting other people (Less than 10 grams per person)

Signing Smart contract(0.5 gram per contract)
Judging from the reward given per task, it will take up to two months to earn 500grams doing the day-to-day task.

Conclusion
Although GramFree is a real website and you see a lot of positive reviews online, it is a complete waste of time, energy, and resources.
Making a profit by tricking or exploiting users is GramFree's main tactic, which is the definition of a scam.
I would advise you to put your energy into other online businesses or freelancing.
Kindly share this article with your colleagues online who might be interested in knowing an answer to the question 'is GramFree legit or scam?'
---
INTERESTING POSTS