This post will teach you how to install a WordPress website on Media Temple.
If you're a newbie to website hosting and development, this post will walk you through the simple steps of getting your website up and running in no time.
Media Temple is a US-based web hosting service provider that has been around since 1998, and it has been one of the first hosting options considered by many due to its unique and affordable web hosting plans.
READ ALSO: Best DediPath Alternatives
Getting Started On Media Temple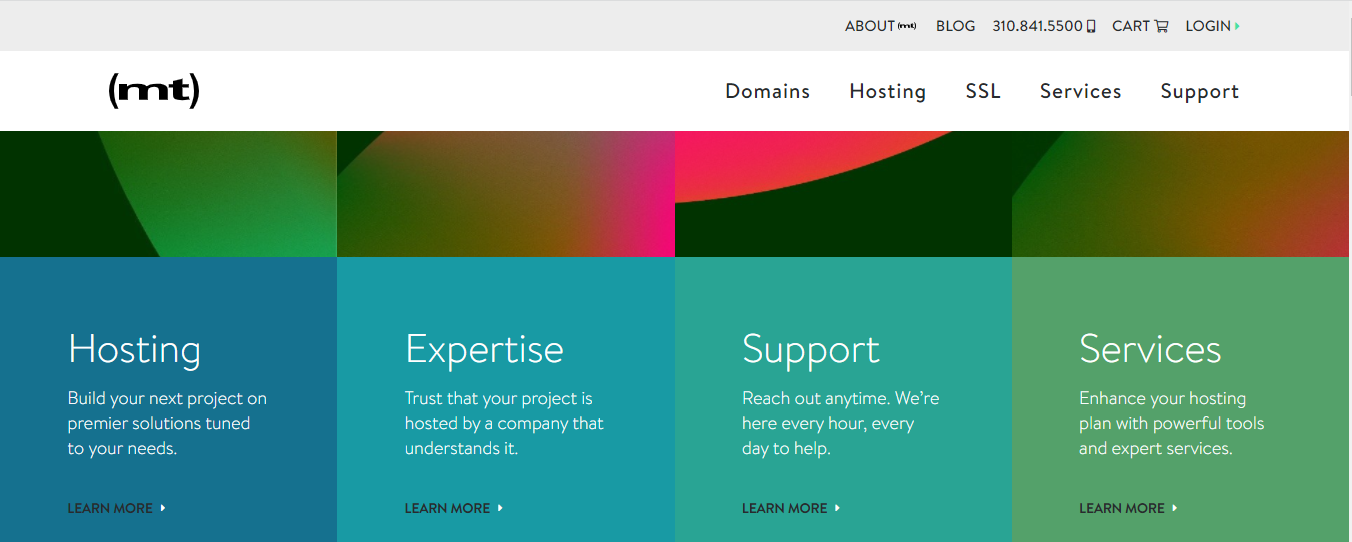 WordPress is the most popular website building tool most businesses use to create a strong online presence; hence, it is available as an option on most web hosting services.
If you're going to start a physical business, you will need to rent office space. The same applies to owning a website; you will need to rent an online space to host your website. 
Therefore, web hosting services provide you with the needed server space to host your website and get it running and accessible to users worldwide.
Choosing A Name For Your Website
Just as names tell individuals and businesses apart, a website name also tells it apart from other websites by being unique. 
Your website's name is referred to as domain name, and based on the type and purpose of your website; your domain name can be a .com, .org, .net, .me, finance, .uk, or .us, the domain name (the list is endless); your domain name can be meforexample.com. 
Note, a domain name should reflect your business/brand name or the purpose of creation to make it easy for your audience to locate you online via a search engine. 
The following steps will get you started on hosting a WordPress website on a shared Media Temple hosting plan.
Signup on Media Temple and choose an appropriate hosting plan for your website. If you're new, choosing a shared hosting plan will be ideal for you. 

Login to your Media Temple accounts to get started. Take note not to forget your username and password because you will need them to log into your WordPress site.

You have two options, 'DOMAIN TOOLS,' and 'ADMIN,' click on ADMIN.

Navigate to the 'Application' area of your dashboard.

Click on 'Installatron' to direct you to the Installation Applications Browser page.

Select 'WordPress' in the Apps for Content Management section 
The next steps will guide you through choosing a domain name and installing WordPress on Media Temple by filling out the following fields.
'Location – Domain' field: Choose a .com, .org, .net, or any other domain name you want to use

'Location – Directory' field: leave this field blank if you're using WordPress as CMS

'Version Settings' field: It is advisable not to mess around with this field; leaving all options in the 'version settings' as default will be the best option.

'Advanced' field: This field provides the option of setting up database management and backup option for your WordPress website.

Login to your WordPress dashboard using a web browser to change your theme and layout, add more widgets, plugins, etc. You will need to get your website set up to meet up your objectives.

Updating your site title: You may need to change your website title to conform with your business, brand, or personality. To do so,

Navigate to the left-hand side of your WordPress menu, select 'Settings.' 

Select 'General' from the displayed options

fill in your 'Site title,' and 'Tagline' in the fields provided

Choose a theme: Go back to the WordPress menu, select 'Appearance' and click on Themes

Scroll through WordPress's theme repositories and select the best option for your blog. You can also upload and install any theme of your choice.

Add plugins: depending on the purpose of your website, you might want to add plugins to enhance the purpose of your website. e.g., if you're building an e-commerce website, you will add the e-commerce plugging to your WordPress template.

Click on 'Pages' to start adding pages to your WordPress website. Some of the pages you can add include:

Homepage

About us

Contact, etc.

 Add widgets to your website: Widgets work as sub-menus to make navigation easier for website visitors.
Wrapping Up
Congratulations on setting up your first WordPress website with Media Temple. You can add, edit, or delete features right from your WordPress dashboard.
---
INTERESTING POSTS