In this post, we will reveal the most common WordPress attacks in 2020. That way, you can prevent and protect your site against them.
WordPress is the most used publishing platform and CMS software for running blogs and websites. At an estimate, there are more than 1.3 billion websites on the internet, and about 455 million of them are on WordPress. If you own a blog or website on WordPress, your site adds to that number.  Not to mention, any WordPress development company would be wary of website hijacks.
Daily, thousands of visitors visit your site and possibly generate millions of views. However, not all of these visitors mean well. Some are hackers and cybercriminals that try to attack your website. Some can be bot (non-human) traffic, which also poses harm to your sites' security.
 Without further ado, let's show you the most common WordPress attacks in the year 2020.
5 Most Common WordPress Attacks in 2020
1. Brute Force Attack
A brute force attack involves several attempts to log in to your WordPress dashboard by randomly guessed usernames and passwords. Attackers use various contexts to check for all possible usernames and passwords of a site to achieve this 
By default, the admin login details on WordPress is 'admin' for username and 'pass' for the password. The majority of WordPress users change their passwords and leave the username the same. This makes a brute force attack easier as the attacker is left to guess just the password.  
To prevent your site from brute force attacks, use a unique username and a robust password. Also, place a login attempt limit, so login is blocked upon a certain number of failed trials. 
CHECK OUT: SecureBlitz Strong Password Generator
2. DDoS Attack
A DDoS attack is a popular cyberattack that can be carried out on almost every platform that features a server. It is common because it is simple to carry out. All attackers need to do is to send a massive amount of web requests to your site's server. 
These requests are made from a single-source (the attacker's computer) and are massively distributed using a botnet. The number of requests will be too much for your server to handle, and as a result, it crashes. 
You can prevent DDoS attacks by using a secure host, running your site on HTTPS, and activating a website application firewall. You can also utilize third-party cloud servers like Cloudflare and Akamai.
READ ALSO: 6 Best Secure Web Hosting for Web Designers
3. SQL Injection
From your cPanel dashboard, you would find a database management system called MySQL. It is a system that enables you to manage your website's SQL databases easily. You may not be aware but, access to your SQL information through this database can grant one access to your site. 
SQL is a programming language for communicating with databases. A hacker or cyber attacker can inject malicious SQL statements to gain access to your database server. With this, they can modify your database and gain access to your website's private data. Specifically, they can get your login credentials. 
Most SQL injection attacks on WordPress are from malicious themes and plugins. You can prevent them by installing only genuine plugins, themes, and also ensure that they are up-to-date.
4. Malware Injection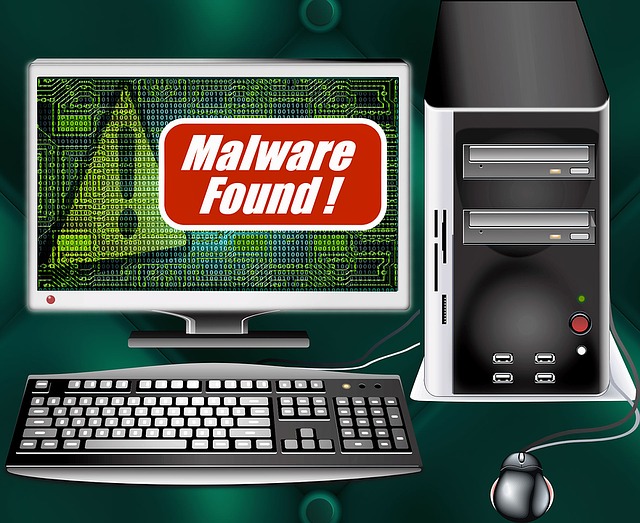 Just like the SQL injection, your WordPress website can get infected by malware via its injection. Malware attacks are dangerous and can cripple your website. It could make your site URL return a blank page, or all your pages will load with Internal Error 500.
Once again, this is possible through malicious and outdated themes and plugins. This is one reason why WordPress advises plugin and theme download from its directory. Still, there is nothing bad from installing themes and plugins downloaded from other websites. Just ensure that the source is trusted, and the downloaded files are free from malicious code and scripts. 
5. XSS Attack
An XSS attack is another form of injection, also known as Cross-Site scripting. In this case, the injection involves JavaScript codes. XSS attacks are carried out in two ways; one involves exploiting user inputs while the other consists of getting around same-origin policies.
By exploiting user inputs, attackers inject malicious JavaScript codes via input fields on your websites. These fields can be your search, contact form, comment box, etc. Rather than entering keywords or texts, as usual, they enter executable JavaScript codes.
For getting around same-origin policies, attackers use these malicious JavaScript codes to steal browser cookies. This is possible because the pages where the codes are entered have been infected, and a command is executed once the infected code is clicked.
This is a more dangerous WordPress attack as it puts both you and your site visitors at risk. However, it is only possible if there are vulnerabilities in your WordPress theme and plugins. The best way of protecting your site from an XSS attack is by using security plugins and keeping all software up-to-date.
READ ALSO: How to Secure Your WordPress Website from Hackers
Final Thoughts
Listed above are the most common WordPress attacks and are several other types of WordPress attacks you can still encounter. But, protecting your WordPress website or blog from such attacks is not very difficult. At the basic level, you should use a very secure password and activate 2FA using plugins such as Google Authenticator and Two Factor Authentication.
Furthermore, you can choose to change your admin login URL and place limits on login attempts. Plugins such as WordFence, BulletProof Security, and Sucuri Security can help as well.
RELATED POSTS