In this post, we will show you how to prevent DDoS attacks on your WordPress Site.
Every businessman goes to the wishing well, hoping for a successful business. High web traffic is always one of the prominent ways to achieve it. But can you imagine, your site can receive thousands of requests that shoots up the web traffic. It may cause your website even to crash. It is an alarming situation for any website. This is known as a Distributed Denial of Service (DDoS) attack.
But don't fret, where there is a hack, there's always a cure. We are fortunate enough to discover precautionary steps. These can reduce the effects of DDoS attacks on your WordPress website. An elaborated protection plan will help you stop hackers from crippling your site.
We understand your safety concerns. We help website owners to develop an executable plan to prevent DDoS attacks on your WordPress site. In this post, we are discussing tips that will help you avoid DDoS attacks.
Let's gear up and start working on getting rid of DDoS Attacks!
What Are DDoS Attacks?
As a web administrator and developer, you must always be on alert of DDoS attacks on your WordPress website. They are dangerous as the attack floods the server. Further, they get your site in an unresponsive and inaccessible state. The attack can bring your website at a grinding halt.
It is indispensable to detect DDoS attacks at an early stage. This makes the damage more severe and difficult to fix.
Sometimes the consequences are hazardous. All the information about visitors gets lost, and the SEO ranking crashes. Restoration of the website will be a tedious task.
DDoS attacks are an evolved form of DoS (Denial of Service) attacks. Their purpose is to take advantage of machines or servers connected. There are chances that the entire network gets affected.
The mesh of machines combined is termed as botnets. Once a computer gets attacked, it starts acting as a bot by launching attacks on the targeted system. By the time this activity gets noticed in the network, it would cause brutal damage.
The big giants like GitHub, Amazon, Reddit, and PayPal could not afford DDoS attacks. The worst part of these attacks is that they are non-intrusive attacks. The hacker does not need to access your site to cause damage to the site.
Reasons For DDoS Attacks
There are several reasons behind the DDoS attacks. Some of them are:
DoS attacks are intruders' favourite as they don't need any technical expertise.

Competitive groups belonging to a particular country or region.

Aiming to cause damage to a specific business or service provider in monetary terms.· 

Sometimes earning money with wrong intentions could be the reason (Blackmailing).
Difference Between Brute Force And DDoS Attacks
Brute Force Attacks are usually trying to login to your system by guessing passwords. They work using various combinations to gain unauthorized access to a network. Their target is to crash the system by making it inaccessible. Brute force attacks slow down the working of the site.
But, a DDoS attack is a volumetric attack. They increase fake traffic jams and paralyze the site. As a result, the site becomes unavailable and vulnerable. These attacks can harm the entire network of sites.
Classification Of Attacks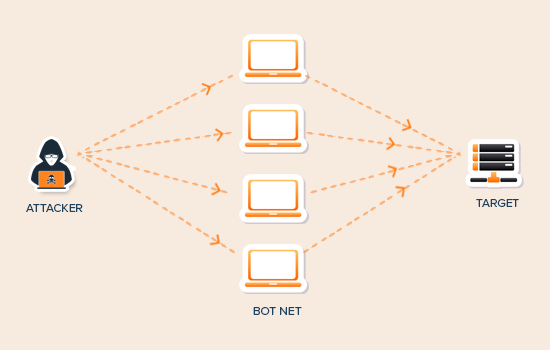 Common types of DDoS attacks fall into three categories:
Volume-based:

Replicates massive traffic on the website.

Protocol:

The targeted website gets exploited using server resources.

Application:

An advanced attack designed to hit a web application.
Among the three types of attacks, the volumetric attacks are the most common. Hackers execute these attacks to make your website vulnerable.
Need To Plan A WordPress DDoS Protection Plan
The visitors don't want to face unexpected downtime on any website. If a particular site is unavailable for an extended time, you're likely to lose some visitors. The reach of your site will become difficult, and visitors may view a 502 bad gateway error.
Extended unavailability can harm your business. It will hit your Search Engine Optimization (SEO) rankings. In this case, you need to work harder again to rebuild your site's credibility.
The second effect of the DDoS attack is on the hosting, especially if you are using a shared plan. This attack can affect other websites on your server as well.
A DDoS attack exposes your WordPress site to other types of attacks. Hackers drive your attention and harm your website with some different types of attacks. Thus, you need to be more vigilant during this time.
So, taking the preventive measure to safeguard your WordPress site is necessary.
DDoS Attacks Prevention Measures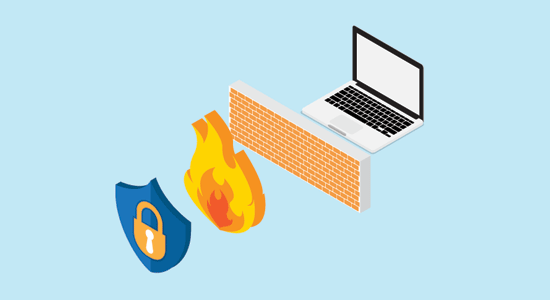 DDoS attack harms your website from external resources like servers. Thus, standard security techniques will be ineffective. Companies such as WP Hacked Help (WPHH) install a security scanner to protect your website. 
But, you can take the following measures to prevent from DDoS attack:
Install A Firewall

Examine Your Site's Traffic

Track Your Site's Data Usage

Install Geoblocking
Also, these points will help you in the early detection of DDoS attacks. You can take measures to mitigate the attack and prevent your website from crashing.
How To Prevent DDoS Attacks On Your WordPress Site
Here, we have mentioned a few measures you need to take immediately to protect your WordPress site from DDoS attacks.
Contact your web host
When it comes to DDoS attacks, early actions are never a waste. Immediate measures can save your website when you notice an impending DDoS attack by informing the web host company. They might suggest a solution that can make these attacks futile. Information in advance will help you stall the attack. They will install preventive measures such as the installation of a website application firewall like Sucuri.
Consult a WordPress Security Service Provider
Additionally, you can consult a WordPress security service provider that will track your website on a 24/7 basis. In fact, some reputable WordPress security service providers offer an anti-DDoS protection kit that will secure your website.
Install a WordPress security plugin
The worst form of DDoS attack is that they are used in tandem with other hacks such as brute force attacks or data theft. When you are cleaning your website from a DDoS attack, the other attacks might cause damage to your website.
Therefore, the specialists recommend that you install a security plugin immediately on your WordPress site. Such plugins will ensure security and will send alerts to WP Admin when they detect hack attempts like brute force attacks, spam links, and SQL injections. You can promptly clean the infected files. 
The WordPress repository provides numerous themes and plugins to build different types of sites. But, to save some amount, website owners without caring for the consequences opt to buy themes and plugins from non-authenticated resources. In such a case, they are compromising the security of their respective Website.
Sometimes free themes contain malicious code & that is added to hack a website. Do we ever know if the theme we are using is the right one or not? It's advisable to download a theme from a trustworthy resource to avoid any malicious hack. The same goes when downloading the new plugins. 
If you are downloading themes from a free resource, it's better to Scan your WordPress Theme and Plugins for potentially malicious code using a WordPress security scanner. 
There are minor security loops on your website that can cause devastating results.
Immediate Remedies:
We have noticed that after taking all precautions, still, DDoS attacks take place. Even a firewall and other security software are unable to stop them. As a developer, you must remember the following steps:
All team members must handle this situation delicately.

Take a backup

Check the code and undo the changes.

Check the size of the web pages.
Final Thoughts
To sum it up, DDoS attacks can cause devastating results and can wreck your WordPress website. These attacks are a serious cyber threat developed to cause damage to the WordPress site. They are volumetric and block access to your website. The recovery process might be both time-consuming and costly.
But taking precaution is better than cure. It's better to take protective measures against DDoS attacks. This includes monitoring websites by taking backup, exploring malicious,  updating databases. Don't let these threats harm your website in any way! 
RELATED POSTS