Wondering what Utopia P2P Ecosystem is all about? We've got you covered!
The rapid growth of cybercrime combined with the violation of the rights of Internet users, including the tracking and use of personal data, has exposed the problem of online security.
In 2019, the question of what private tools to use is more relevant than ever. In addition, the reliability and safety of their use are subject to increased requirements. Therefore, it is necessary to use a system that protects the user's personal information and authentication data from leakage. What do we offer? To use Utopia P2P Ecosystem.
Privacy Tools Of The New Generation!
Utopia P2P Ecosystem is a closed encrypted ecosystem, which was developed using the latest technologies of encryption and data protection on the Internet.
The ecosystem is built on the principle of peer-to-peer architecture. This means that there is no single server where all the information and data about users is stored. Now each user is a peer, that is, both client and server at the same time. So, the risk of data leakage is zero. Therefore, using the anonymous messenger uMessenger users can exchange encrypted text and voice messages, access to which provides a personal key that is generated during registration. In addition, you can create private channels or user chats and mark them for easy search on uMap.
To store and protect all data, the ecosystem uses multi-level encryption built on the high-speed Elliptic Curve 25519, which is responsible for data protection, as well as 256-bit AES, which stores data. Thanks to this, all communication occurring through uMail is securely protected. Users can transfer confidential files and documents to each other.
To maintain anonymity on the web, users can use the Idyll browser, which does not leave data about the user's movement on the Internet. This is possible since Utopia is a closed ecosystem in which all the necessary sites are located. Therefore, there is no need to leave it. In addition, thanks to the tunnel data feature, each user can add new sites to the ecosystem.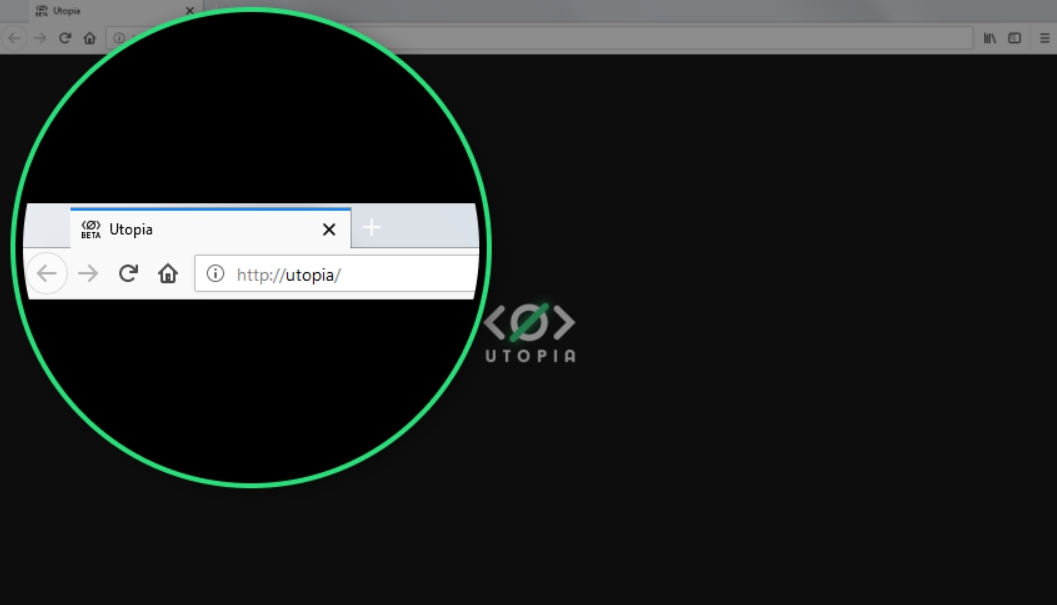 A built-in uWallet that stores cryptocurrency – Cryptons – is responsible for the security of financial transaction operations. Using them, you can make or receive payments without entering bank card data. The whole procedure is completely anonymous. Besides, there is the possibility of earning cryptons directly in the ecosystem. To do this, the user can install a Mining bot, which for every 15 minute session in the ecosystem will accrue cryptons.
The ecosystem can be used from any electronic device, as it is supported by absolutely any software, like IOS, Windows or Linux. In addition, for a successful start of use, the person needs uninterrupted access to Wi-Fi. The ecosystem takes care of everything else. It has a user-friendly interface, with a choice of the themes, for example, black or white.
Utopia P2P Ecosystem – Evident Proof!
Invasion of privacy is the goal of many: special services, governments, Microsoft, cybercriminals, and even your neighbor living across the street. However, there are methods to prevent this.  For example, Utopia P2P Ecosystem, which uses only advanced and reliable methods of protection!
If you want comprehensive protection of your data on the Internet, the choice is obvious! 
---
INTERESTING POSTS