Are you thinking about what best freelancing job websites for cyber security there are? The demand for cyber security freelancing jobs is no doubt on the increase in recent times; here, sit back as we walk you through the best freelancing job websites for 2022.
As a cybersecurity expert, you can find freelance jobs on specialized job websites like Fiverr, Envato Studio, Upwork, etc. 
Although these freelancing websites seem quite similar in many ways, they have their clean-cut differences in terms of available jobs, membership structure, OB quality, pricing and percentage commission, and accessibility. 
Below is a well-compiled list of the five best freelancing job websites for cyber security professionals:
Best Freelancing Job Websites For Cyber Security Professionals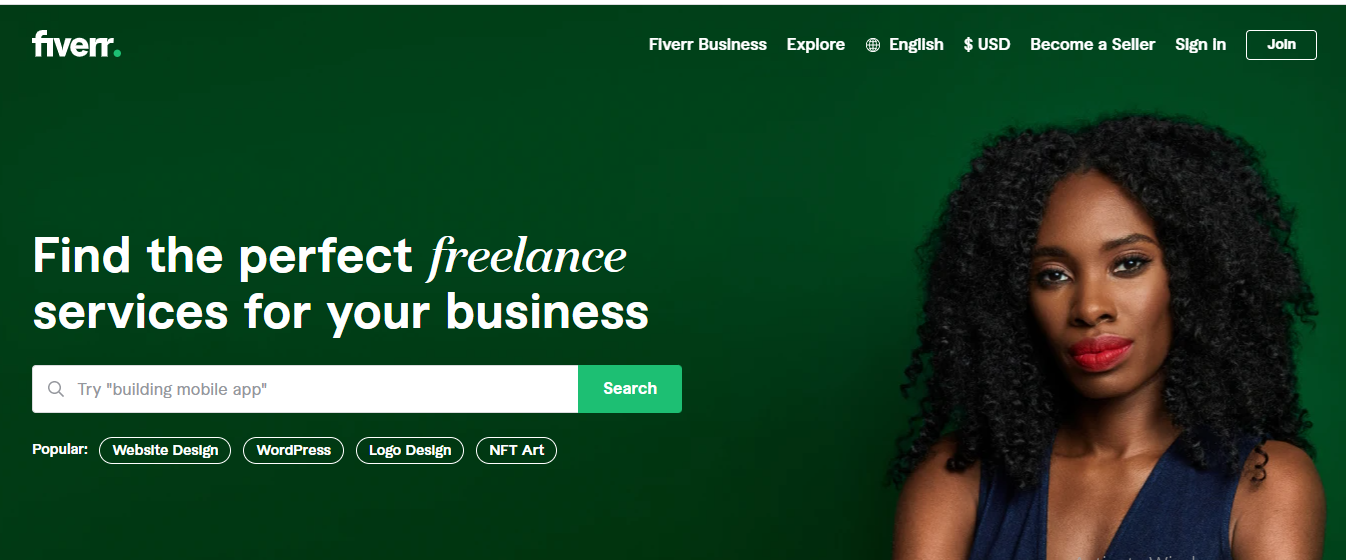 Fiverr is undoubtedly one of the best freelance marketplaces for cybersecurity professionals, graphic designers, software developers, voice-over artists, writers, musicians, etc. The platform has over 200 job categories and has recorded patronage from Google, Facebook, Netflix, and a host of other top recruiters. 
Recruiters use the Fiverr Business Plan essentially to connect entire teams with proven and experienced freelancers on the platform. 
Joining Fiverr is free: there's no subscription fee to pay, and Fiverr doesn't charge you for advertising your services. However, it does charge you a 20% commission on each job or project you secure.
In summary, Fiverr is certainly an excellent freelancing platform that offers you free membership, free advertising, and around-the-clock customer support.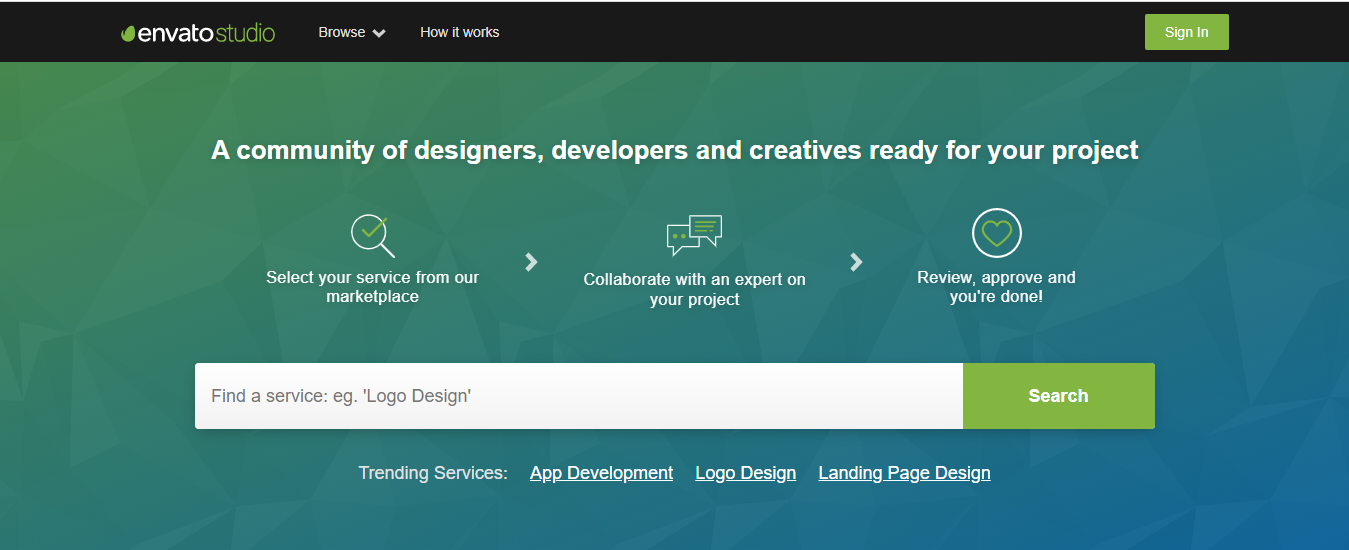 As a Cybersecurity freelancer, Envato Studio is another excellent platform where you can find freelance jobs. There are various job categories on Envato Studio, but the most popular are WordPress Theme Customizations, graphics design, software development, etc. 
Envato Studio offers both free and paid packages: paid package gives you more access to clients; provides job bidding tips, and connects you to high-priority clients. 
Payment on Envato Studio is as easy as a walk in a park. It offers you multiple payment options including bank transfers, PayPal, Venmo, etc.
In summary, Envato Studio is a freelancing platform that handpicks freelancers based on their skill sets. The platform also offers Project Management Tools, Brief Attachments, and a host of other features that makes job bidding easy.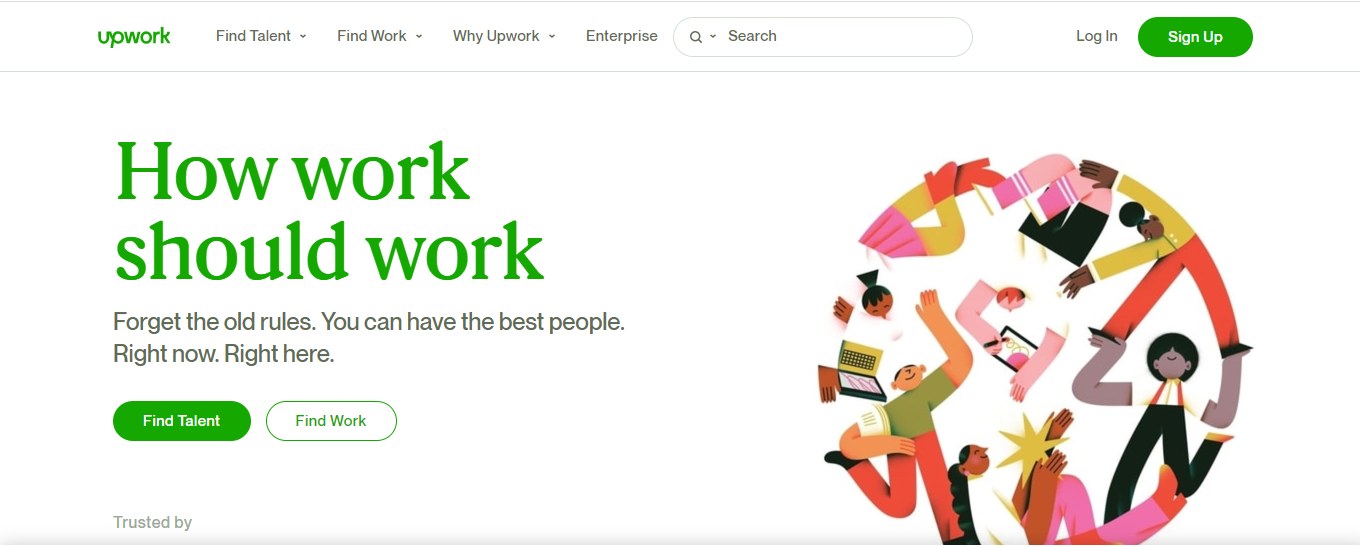 Upwork is yet another great freelancing platform that has provided jobs for domestic and international freelancers through the years. 
As a freelancer, you can create a reputable profile and wait for jobs to start rolling in, or you use Upwork connect to bid for jobs by submitting proposals for jobs. It does give free connections monthly, and also allows you to roll over 200 unused connections monthly.
Upwork is very much free, but it has a paid subscription plan costing $14.99 per month. Freelancers on the Freelancer Plus plan get 80 connections monthly; confidential earnings reports; valuable tips to help you win gigs on its platform, and a customized URL profile to help employers locate you easily.
Payment on Upwork is simply by recorded milestones based on a fixed price agreed on by the employer and you. It could be a fixed hourly rate, not forgetting Upwork's 20% cut, which applies to all successful jobs.
Conclusively, Upwork provides many job opportunities to various professionals: gets you immediate hiring, and uses a simplified payment system.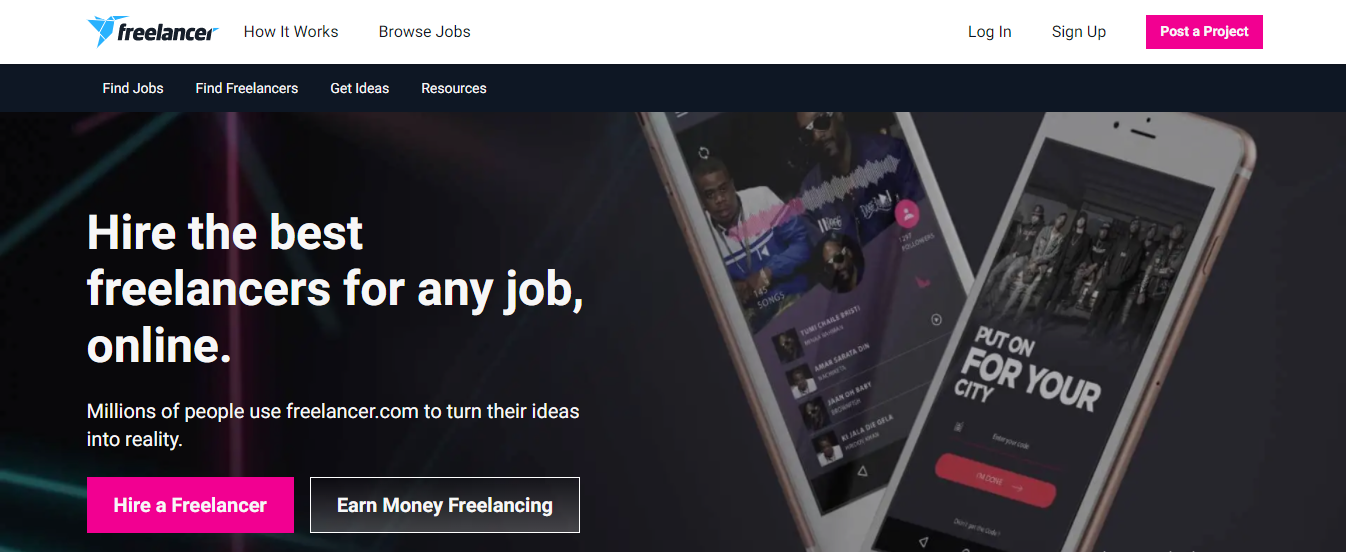 Freelancer is an Australian-based freelancing platform that connects employers to over 50 million freelancers in more than 1,800 job categories. 
Registering on Freelancer is free, and there are two plans you can choose from: the Free plan and the Paid Preferred Freelancer Program.
 The paid option gives you more priority when bidding for jobs, and also offers you reduced fees. Moreover, under this plan, you earn more than twice what a freelancer would earn on the free package. 
There are also several paid packages for employers, and one of the most popular plans is the Freelance Enterprise for large organizations. Popular clients on Freelancer Client roaster include Facebook, Amazon, and Deloitte.
Payment on Freelancer is either based on an hourly rate or fixed-price negotiations. It does not charge one of the lowest commissions of 10% for projects and contests; also 20% for services. You can choose to get paid in 39 currencies.
Freelancer also uses the Milestone Payment System to secure payments. Additionally, you can always reach out to Freelancer's customer support for immediate resolution if you encounter any issues.
In summary, the Freelancer platform gives you access to worldwide job opportunities, connecting you to notable recruiters, and offering you 24/7 customer support services.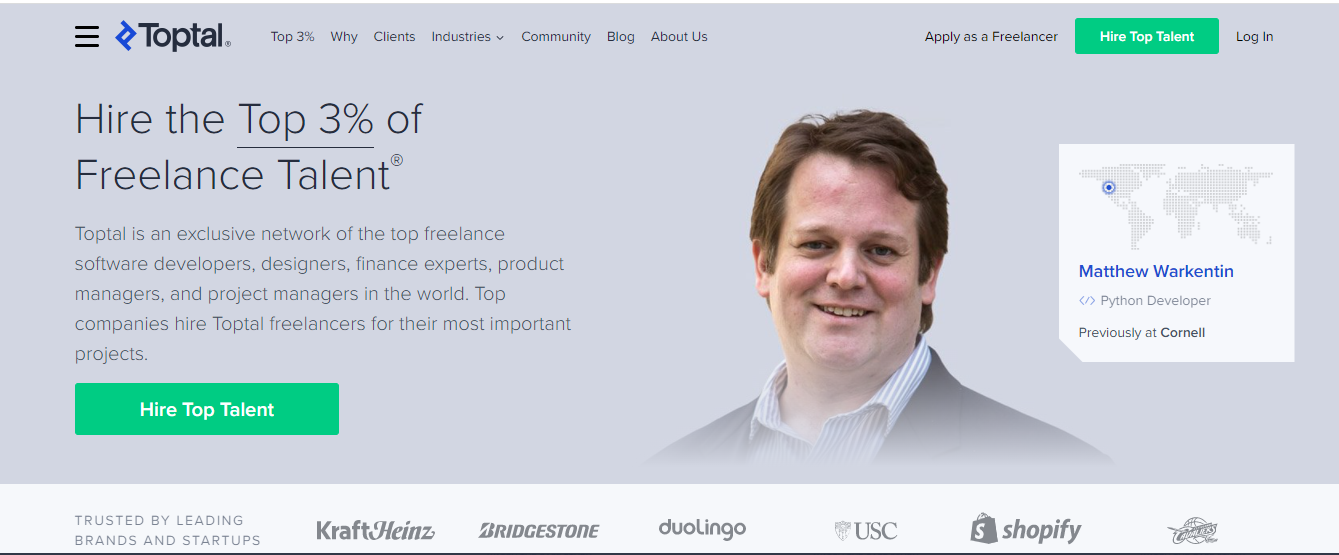 Toptal is reputed to hire the top 3% of the best freelancers in various categories. Hence, this freelancing platform is for you, especially if you're particularly good at what you do, and you can withstand its rigorous screening and selection process. 
Popular in-demands on Toptal include graphics artists, UI/UX designers, software developers, Finance experts, Product Managers, and Project managers. 
Being a part of Toptal starts with registering on the platform; after approval, successful freelancers are filtered based on their skill sets, and they're paired with recruiters within 48 hours of successful registration.
Toptal has a presence in 158 countries and has connected thousands of freelancers to over 16,000 clients including Airbnb, fortune 500 companies, Bridgestone, and other notable recruiters.
To sum up, Toptal has a wider global reach: offering you a higher degree of flexibility in setting your price and does not charge project fees.
Wrapping Up
Recommended above are the top 5 freelancing job platforms that will satisfy your requirements as a Cybersecurity professional. 
However, should you decide to give other freelancing sites any consideration, the criteria listed below will be just right to guide you in making the right choice:
Payment methods

Fees and penalties

Ease of use

Membership requirements

Terms and conditions
Nevertheless, I will recommend that you consider joining the Fiverr platform to get affordable freelance cybersecurity experts for your tasks.
---
INTERESTING POSTS