Did you just hear about Africgold recently and you are doubting its authenticity? Don't worry, this article will answer the question – is Africgold legit or a scam?
As a beginner or even as an enthusiast in the crypto world, you might be tempted to try a lot of platforms for crypto accumulation and one of those platforms is Africgold.
With Africgold, it is being said that you don't only accumulate crypto units but can also convert them to cash. 
However, is this claim true? You will find out in this article today.
Is Africgold Legit Or Scam?

Africgold platform comes with mouthwatering offers where you get a high return on investment within a month of registering as you can see above.
However, the question is if they kept to their promises.
Well, Africgold paid its members at the start to attract more members to the platform. But unfortunately, they have stopped paying. 
So Africgold is a Big Scam. Don't invest in the platform.
From our research, we discovered that the platform does not have a legit source of funding to pay its members. Also, there is no kind of ads program on their website to make profits.
Africgold's only source of income is the registration fees which are obviously not enough to pay all members.
What Is Africgold?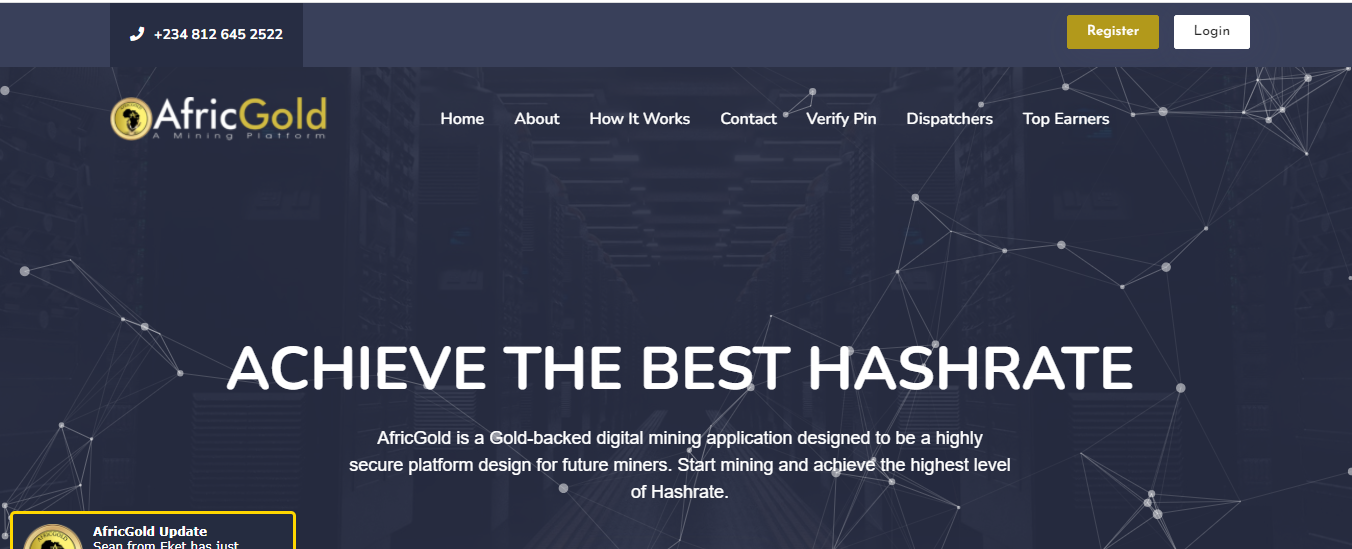 According to the Africgold about page, this platform serves two purposes which include; mining revenue and converting AFGOLD units to spendable money. The goal of the company is to make crypto acquisition simple for everyone.
They claim to offer to mine for the next generation coins and also promised instant cashout without referrals.
How Does AfricGold Work?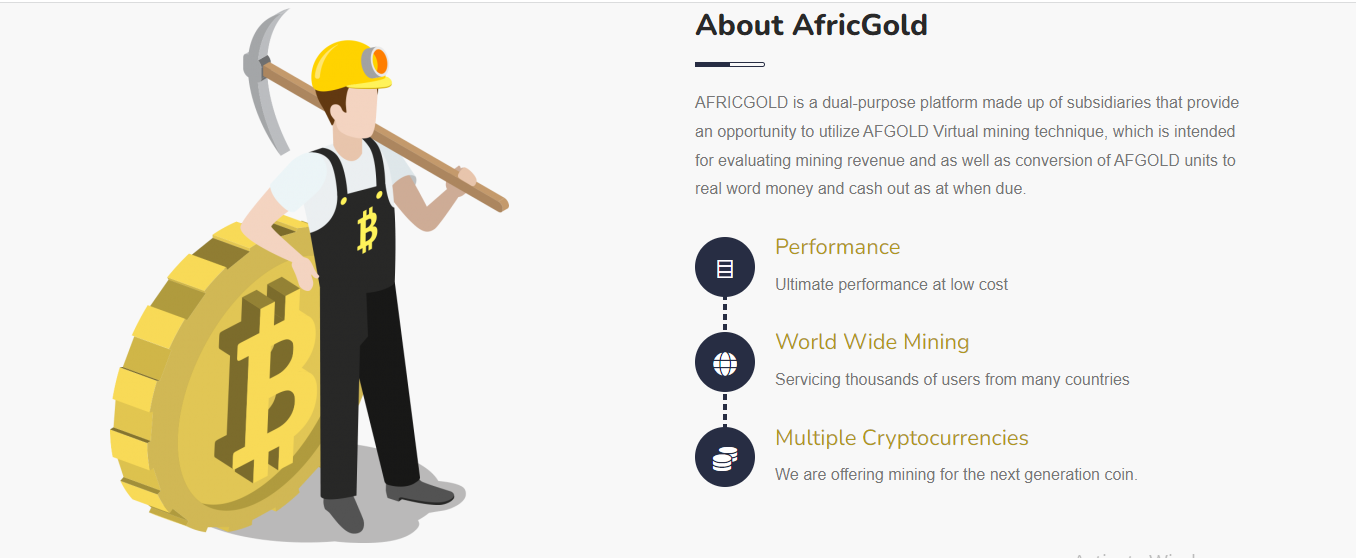 Africgold is designed like a cryptocurrency mining system where you get paid every minute you mine.
Meanwhile, crypto mining means acquiring crypto coins by solving cryptographic puzzles. This process confirms transactions on the crypto network and increases the trustworthiness of the coins.
On the AfricGold platform, you will find a dashboard that contains all your crypto mining data for record purposes. Also, your mining result will be displayed on your account.
There are three different plans that you can choose from;
The Skyway Gold Plan – #15,000

The Pentium Gold Plan – #7,000

The Musk Gold Plan – #4,500
Each of these subscription plans has its respective prices as shown above. Your chosen plan will determine how much profit you will make.
With the Skyway Gold Plan, you can make up to #110 per hour and #2,640 per day which is roughly #79,000 per month.
Mining with the Pentium Gold Plan gives you #50 per hour, #1,200 per day, and approximately #36,000 per month.
The Musk Gold Plan which is the least expensive earns you #15 per hour, #360 per day, and about #10,800 monthly.
You can withdraw your earnings once it reaches #10,000 or more.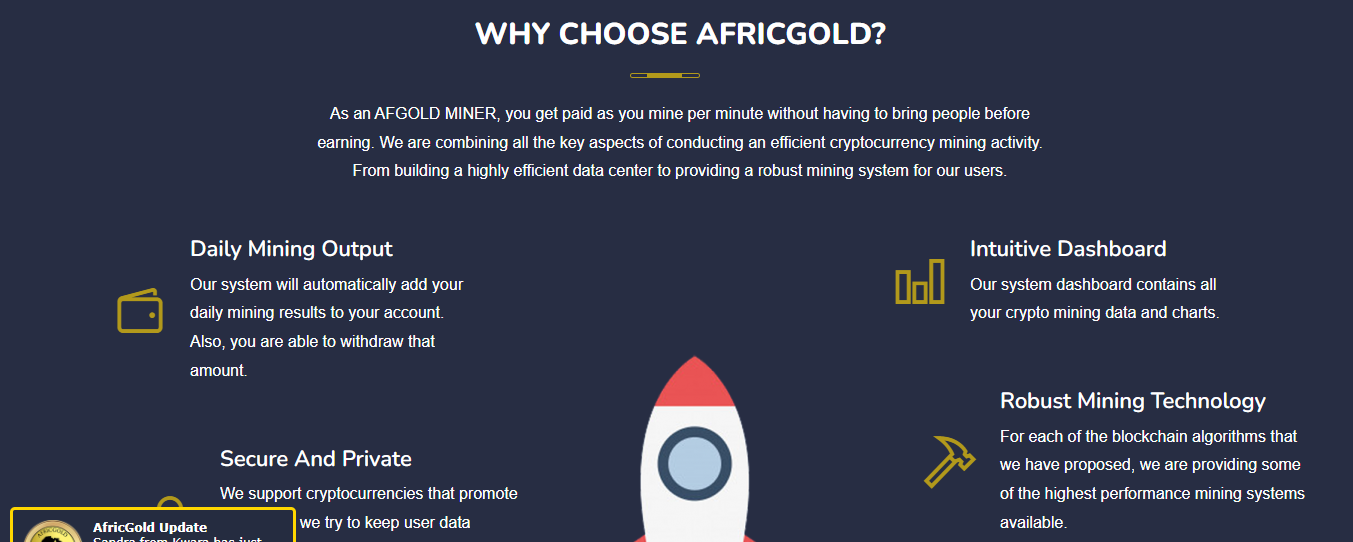 Conclusion
Africgold is only a Ponzi scheme launched to scam people off their hard-earned money. A lot of people have testified to this on several forums online, including Nairaland.
If you want to make money online, why not try other legit means like blogging, freelancing, and affiliate marketing, among others.
Many people are online searching for an answer to the question 'is Africgold legit or a scam?''
You can share this with them.
---
INTERESTING POSTS