Is ZoanCash legit or a scam? Read on for the unbiased answer.
Almost everyone is looking for a way to make money online and some of them rely on get-paid-to sites. These sites tell you to perform simple online tasks to get money.
ZoanCash is one of these websites and their offer is mouth-watering. They state that you can earn up to $300 on their website daily. Probably one of the most generous get-paid-to sites right?
Well, in this article the question 'is ZoanCash legit or scam' will be answered and you will know whether or not to get yourself involved.
What Is ZoanCash?
ZoanCash, according to them, says they are the #1 influencer network. On their site, you get paid for joining and referring others to join.
This task is usually not so easy unless you have enough influence online to pull it off easily.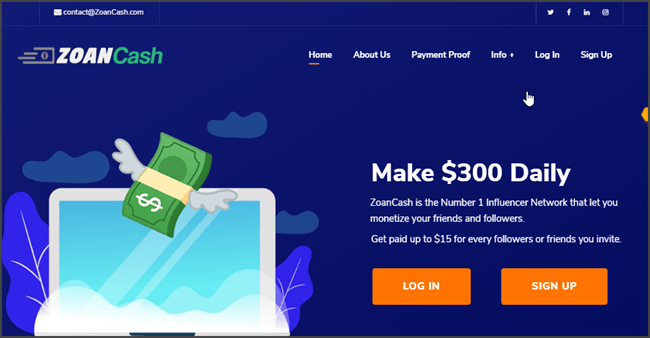 How Does ZoanCash Work?
You have to become a member by registering your information in which you get $25 as a signup bonus. 
They also pay you $10 each time you refer a person to their website. Meanwhile, other ways to earn money on their websites are;
Signing up to membership site

Downloading Apps

Uploading YouTube video

Playing/testing games
They claim that you will earn up to $50 – $60 for each task listed above.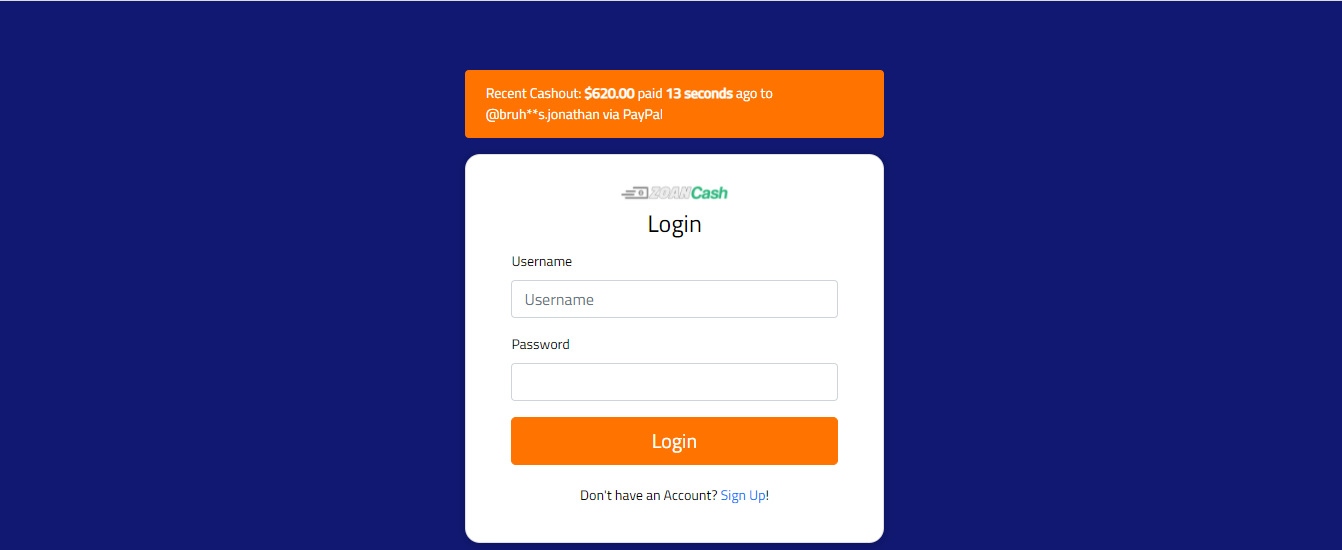 ZoanCash has a minimum requirement you have to meet in order to cash out and they are listed below;
You must have at least 5 clicks

Referred at least 5 people to the platform,

Completed a specified number of tasks
Is ZoanCash Legit Or A Scam?
ZoanCash is a big scam. ZoanCash defrauds people by gaining their trust first, before scamming. 
They affirm that they are the #1 influencer Network couple with all the testimonials and payment proof showing how good they are at scamming.
ZoanCash is not legit. 
One of the reasons is, there is no information on who owns ZoanCash or where they come from. Also, they claimed that they are based in Amsterdam which cannot be confirmed.
There are a lot of obvious lies to point out on the website that further prove that they are a scam. For instance, the majority of get-paid-site pay between $1 – $3 per referral while ZoanCash promises $300 which is unrealistic.
The revenue generated from the site is definitely not enough to pay up to that amount to every member.
Don't be tempted by the payment proof and testimonial you see on their site. Proper research has found out that they are all fake. Those receipts and testimonials are manipulated and they do not even exist.
Conclusion
ZoanCash steals important and sensitive data such as name, email, password, address, bank information aside from scamming you. 
Joining their platform will put you at a lot of risks and you can't cash out when it's time.
Kindly stay away from ZoanCash as they only give you false hope. 
Instead of wasting your time on such sites why don't you try other online businesses such as blogging, freelancing amongst others?
Ensure that you share this article online so that it reaches other people who might be asking 'is Zoancash legit or scam'?
---
INTERESTING POSTS